The world of was shocked when Whitney Houston's daughter Bobbi Kristina was found dead age 22.
In light of recent events, Nick Gordon is again being investigated again by the Georgia authorities into her 2015 death.
Sources within the Fulton County District Attorney's Office told TMZ  that Gordon is 'back on their radar' after his domestic violence arrest last weekend.
Gordon's new girlfriend, Laura Leal, claimed he hit her in the face multiple times during their drive home from a bar in Sanford, Florida.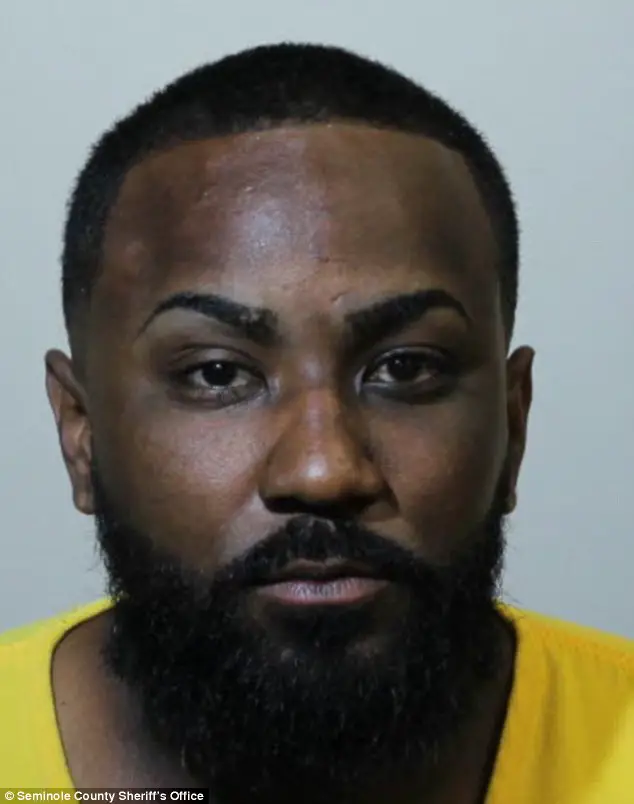 The police officer at the scene said she had a swollen bottom lip with dried blood after their alleged fight, USmagazine.com reported.
Gordon denied beating Leal, telling police, 'I didn't hit her. She attacked me and ripped my shirt. She also threw a bottle at me. I just want her to leave my house.'
Leal has refused to press charges against him.
He broke down in hysterics after calling 911 in the early morning hours of Saturday, telling authorities that he was the victim of abuse.
Leal was left with a bloody lip after the attack, while Gordon, 29, had no visible injuries save for a small cut on his thumb.
Gordon was held legally accountable in a civil case for his fiancee Bobbi Kristina's death in 2015 after he didn't show up for a court hearing in a $36million suit brought against him by her family.
Bobbi Kristina, 22, was found face down in a bathtub after a night of partying and arguing.
An autopsy could not reveal the underlying cause of death because she spent more than seven months in a coma before she died.
Gordon said that he attempted to revive her in scenes that bore a chilling resemblance to the circumstances of her own mother, Whitney Houston's passing.
In October Gordon spoke out two years after Bobbi Kristina died, when he addressed rumors that he was responsible for her death. Her father Bobby Brown has repeatedly named named Gordon as his daughter's killer.
Brown's autopsy revealed she had marijuana, alcohol, a cocaine-related substance, anxiety medication, and morphine in her system.
But her manner of death has been labeled 'undetermined' with the authorities baffled as to whether it was intentional or accidental.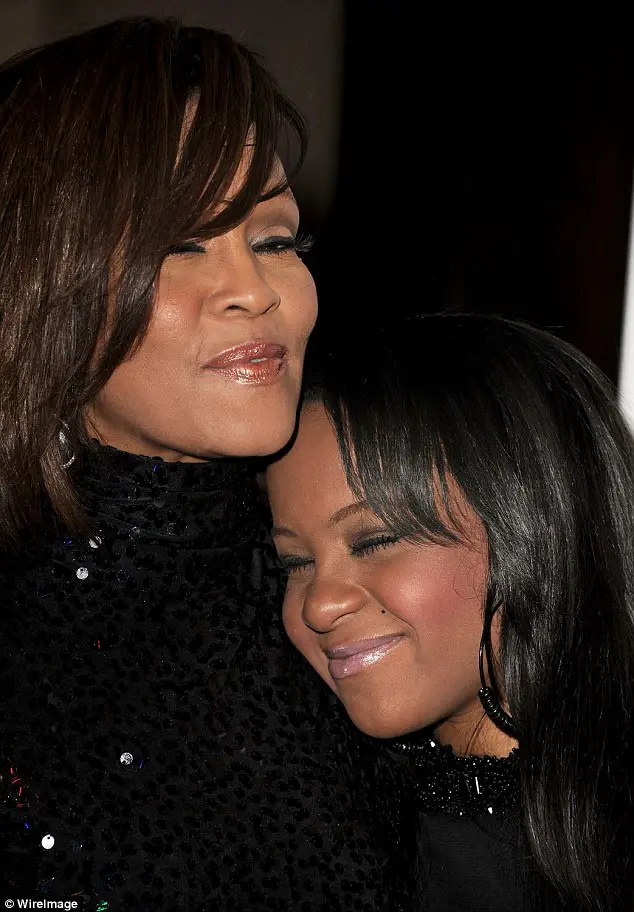 Gordon was 17 and Bobbi Kristina 14 when Houston invited him to move into their home in Georgia.
His own mother, he said, 'wasn't very good' at the time. She had left the state to be with another man. He didn't want to go with her.
He had met Bobbi Kristina at school but both dropped out to be tutored at home after he moved in to the Houston household.
Recalling Houston he said: 'It was like two or three months after I moved in she began to ask me, 'Call me mom.'
'We immediately clicked. From day one it was a really, really cool relationship so I'll miss it forever.
'It was like a mother, son relationship. It really was.'
In a bizarre twist of fate Gordon was there at the Beverly Hills Hotel back in February 2012 when Houston drowned in her bathtub. She was later found to have cocaine in her system.