When you first lay your eyes on Eli Ink you would be forgiven for doing a double take.
The 27-year-old tattoo artist from Brighton, England, is a walking exhibition of what he calls his finest work.
Eli has spent the last ten years transforming himself.
He has tattooed most of his skin black with several coats of ink.
He has even gone as far as dying his eyes and implanting stretchers in his nose and under his bottom lip.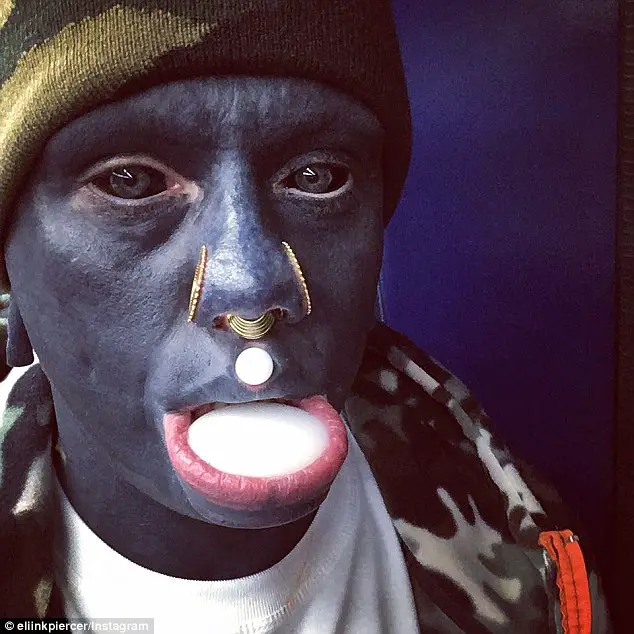 Eli's obsession with body modification started from a young age after his uncle came back from Spain with a huge tribal tattoo.
'In my opinion, the only person who will only ever understand my transition properly is me. I don't attempt to describe it to anyone,' he told MailOnline.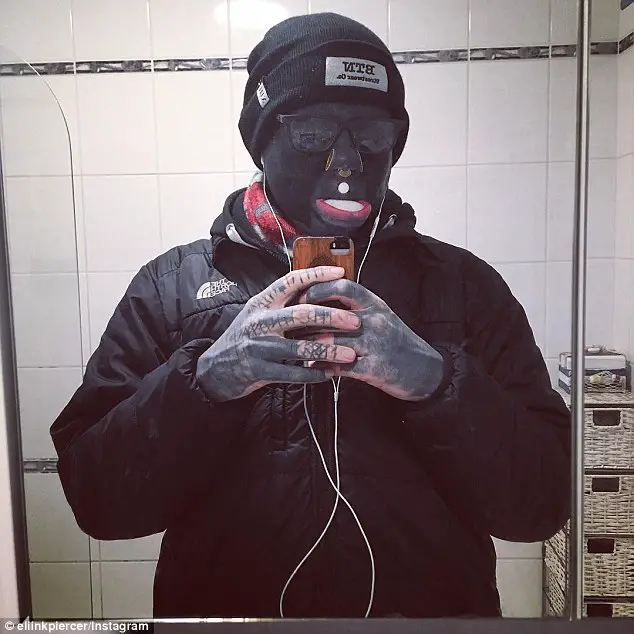 'I've always been blown away by art itself. Picasso is a huge childhood inspiration to me, especially abstract art, but I do like all forms of art. Body art was just the next local step for me growing up.'
'I wanted to look like an abstract character in one of Picasso's paintings. I love the abstract look, no thought, just pure expression,' he said.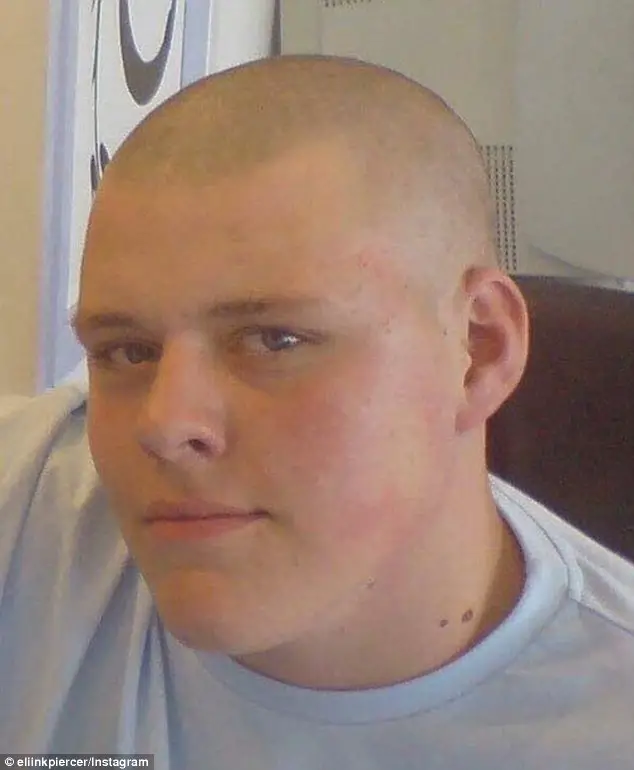 The inside of his mouth and the white section of his eyes were just part of that process.
Eyeball tattooing involves injecting the ink in-between two layers of the Scleral of the eye and letting it spread out.
Eli admits that this process, like a lot of body modification, can have disastrous results if it goes wrong.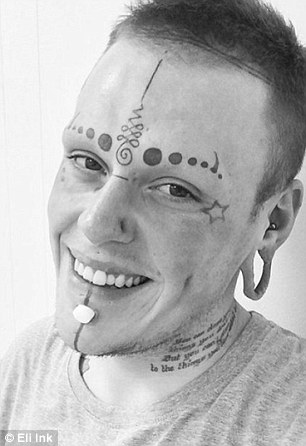 'That's the risk you take letting anyone near your eyes, even trained surgeons can make mistake. Body modification is a risk taker's lifestyle.'
You would think women would be slightly apprehensive about bringing Eli home.
But he is lucky in love and has a girlfriend. Holly is also part of the body-mod scene and they are madly in love.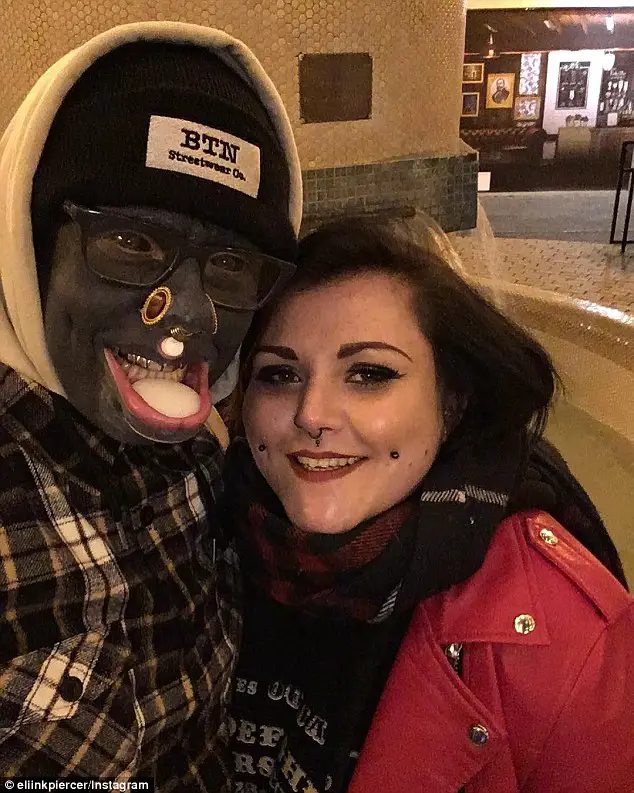 Eli says the tattoo scene is forever changing.
He says 'more and more amazing artists from all over the world are constantly growing and learning new things about art and the body.'
So when it comes to his body, it's a work in progress.
'I will never be finished. It will take me the rest of my life to finish my studies but I am dedicating the rest of my life to body modification and perfecting my work,' he said.