The best way to inspire yourself to make some diet changes and get moving is to look at some photos of celebs who have already done it. Nobody can stay indifferent to the bikini looks of celebrities who have maintained their beach body throughout the whole year. You are about to see the best celebrity bikini looks that have been caught on camera so far, so we hope you'll get inspired and join the gym to get that six-pack you've always wanted. Pick you own role-model, now you have 38 photos to choose from.
1. Hailey Baldwin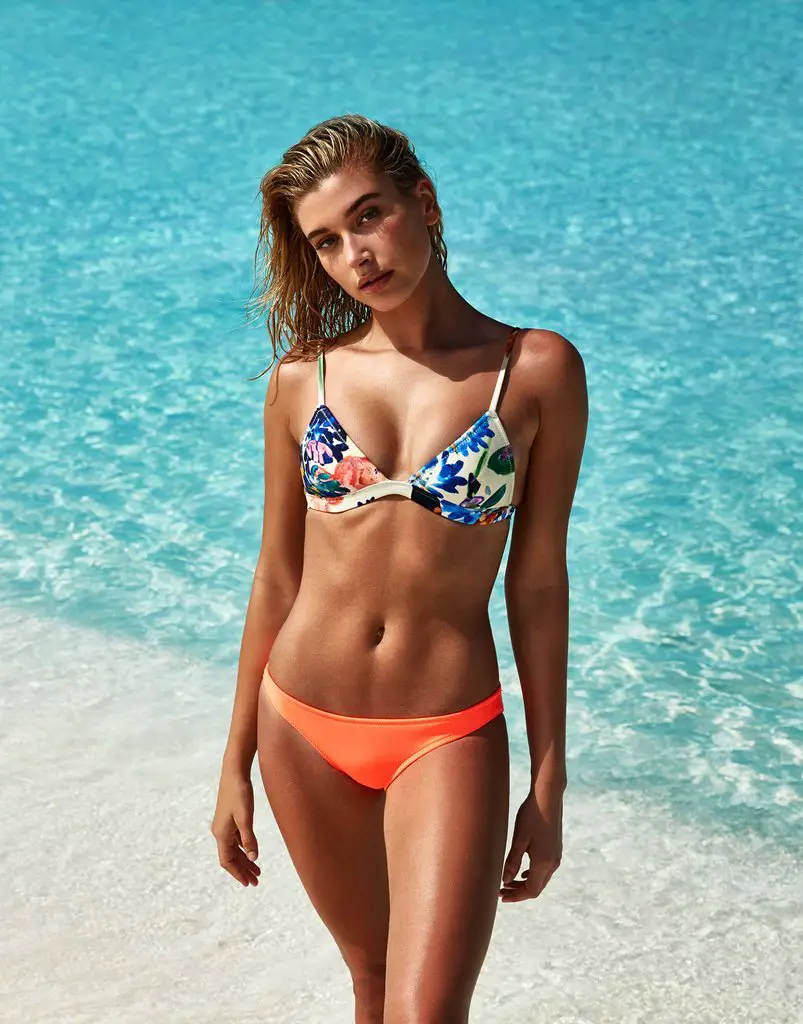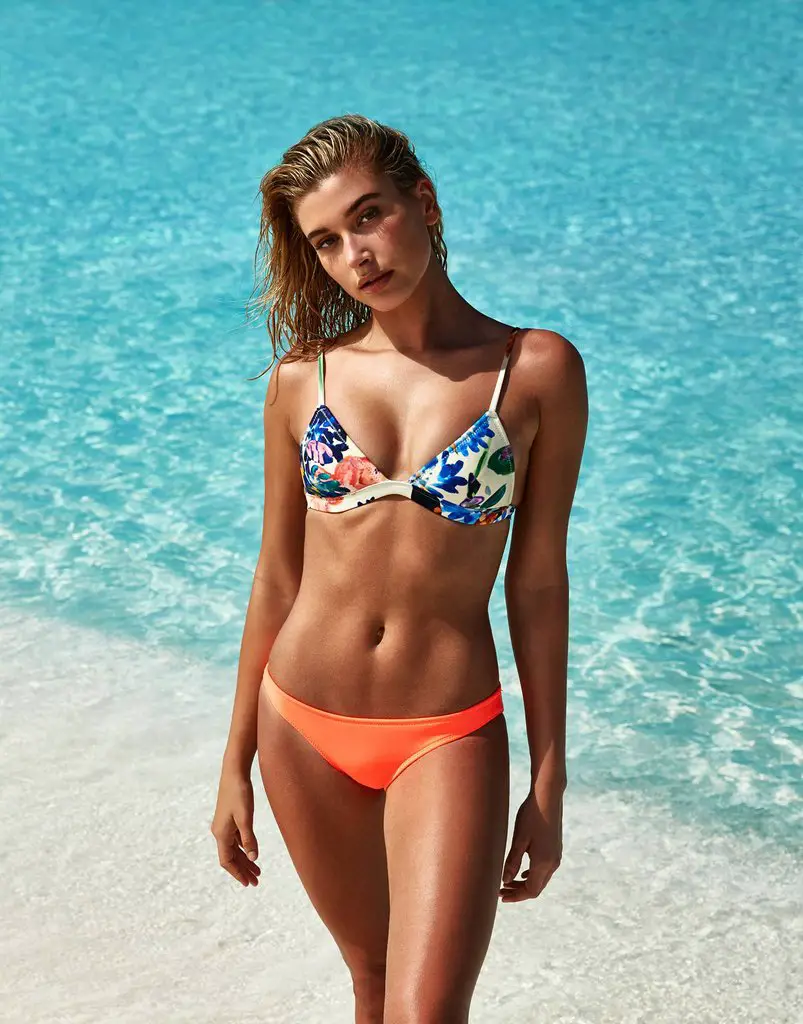 The first agency this beauty signed for was Ford Models, and appeared in magazines, such as Tatler, LOVE, etc. However, the peak in her career was in June 2016, when she appeared on the runway for Moschino with super-models, such as: Miranda Kerr, Alessandra Ambrosio, Chanel Iman and Jourdan Dunn.
2. Ciara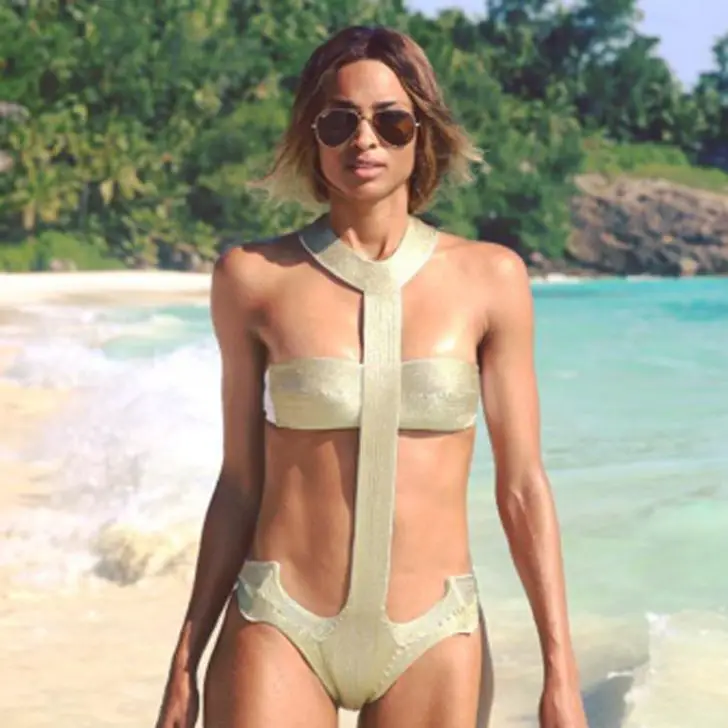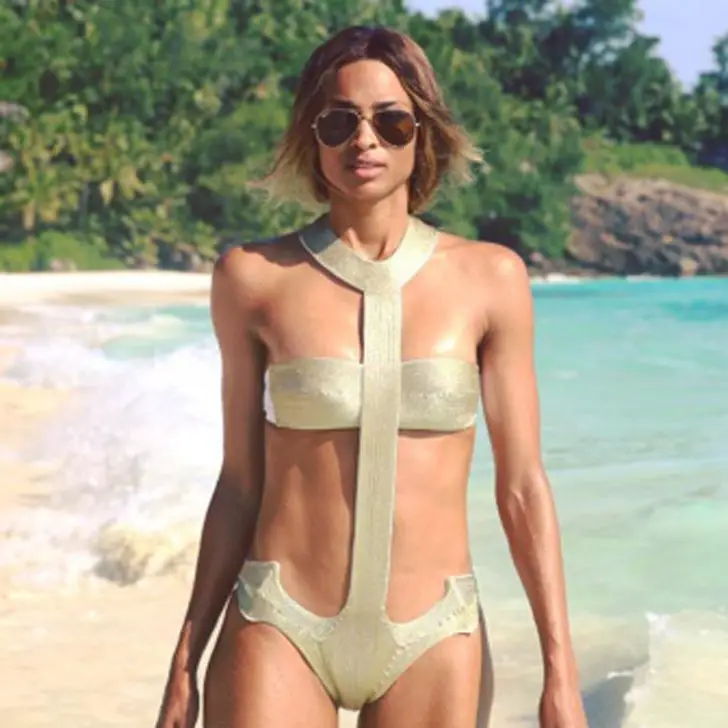 Ciara and her love Russell Wilson were enjoying in the islands of the Seychelles, while she revealed her stunning bikini look on the beach.
3. Kylie Jenner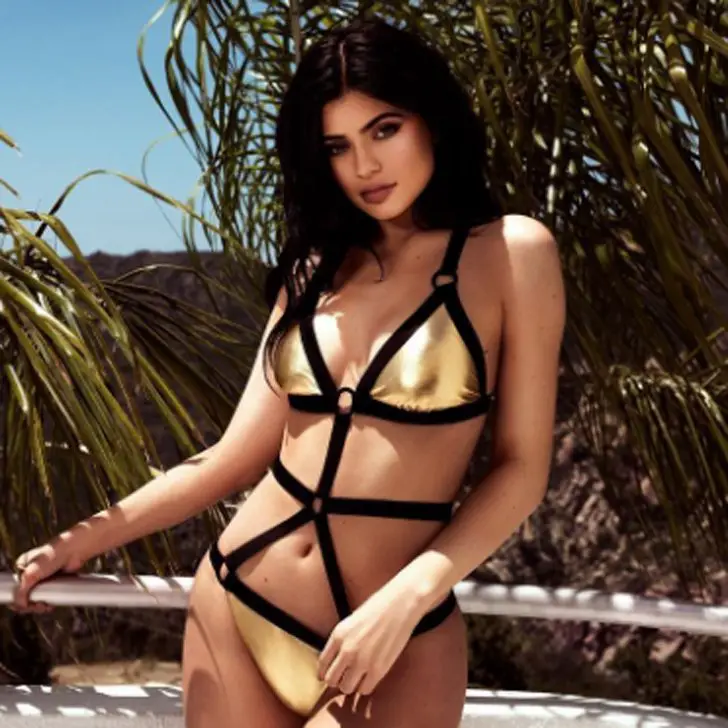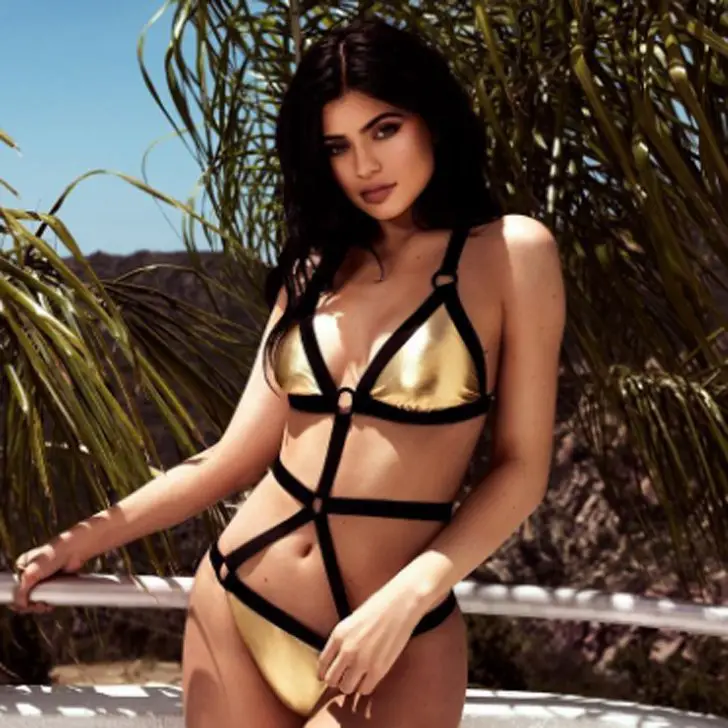 The youngest of the Kardashians looks flawless in this golden bikini, doesn't she?
4. Kourtney Kardashian
Well, her sister Kourtney didn't look less attractive that Kylie, wearing a black swimsuit for the 4th of July in Miami.
5. Niykee Heaton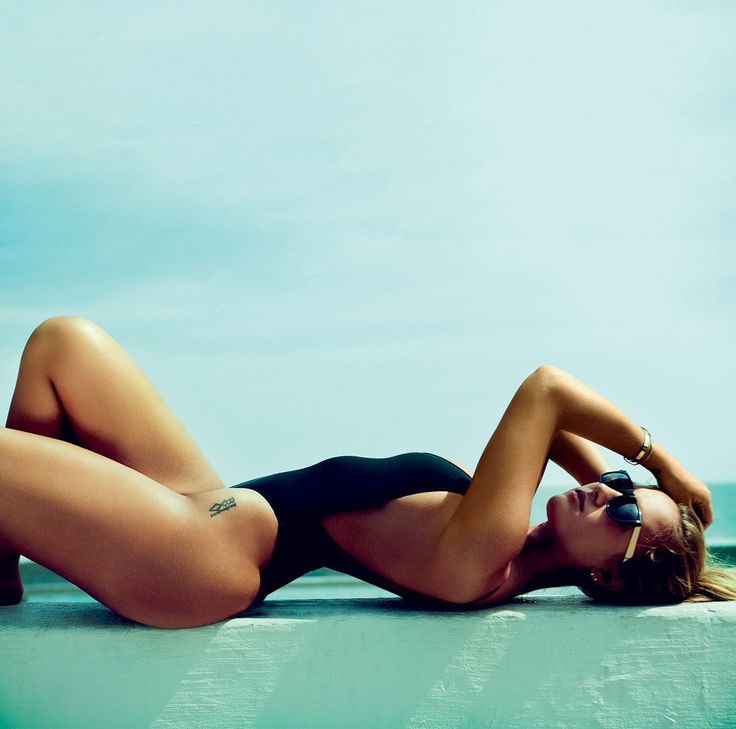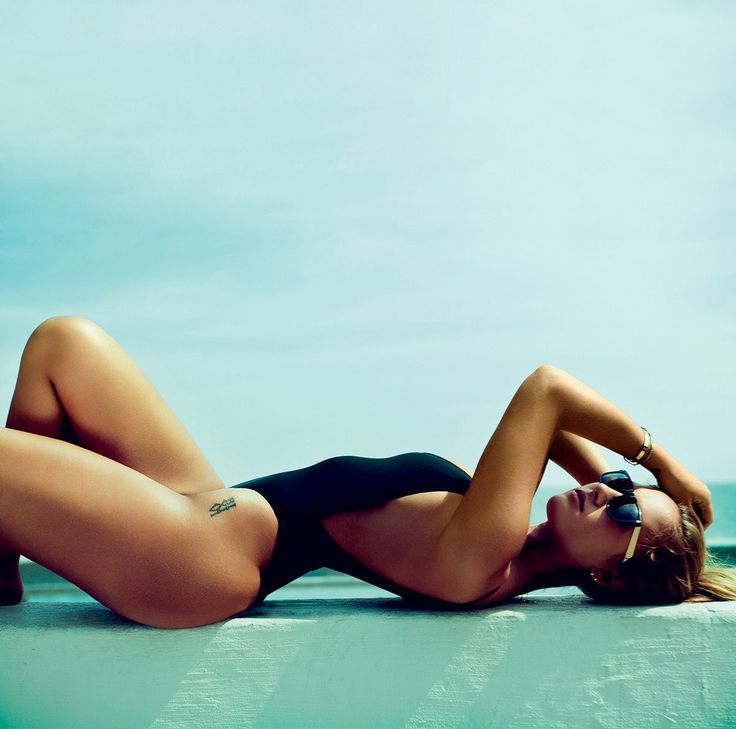 The hot American singer who was discovered through her Youtube channel is basking in the sun for a photoshoot.
6. Carrie Underwood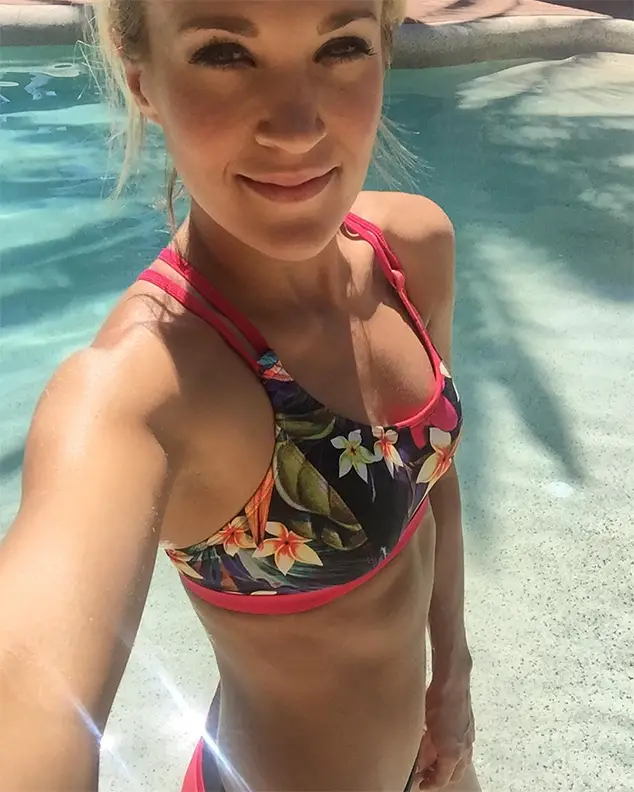 Carrie's selfie shows that she has worked hard for those abs, showing them off in a floral bikini.
7. Ariel Winter
Ariel is enjoying in the Bahamas, embracing her curves.
8. Jhené Aiko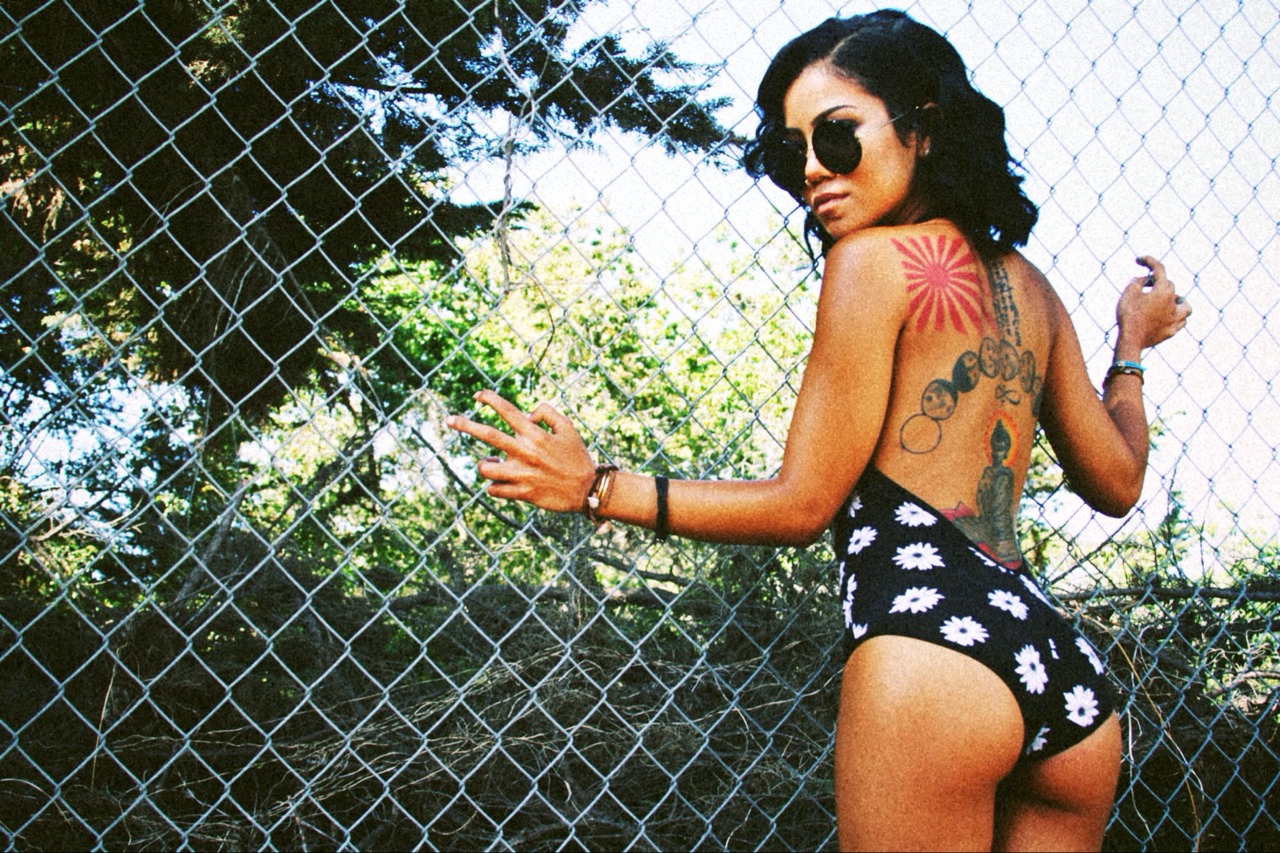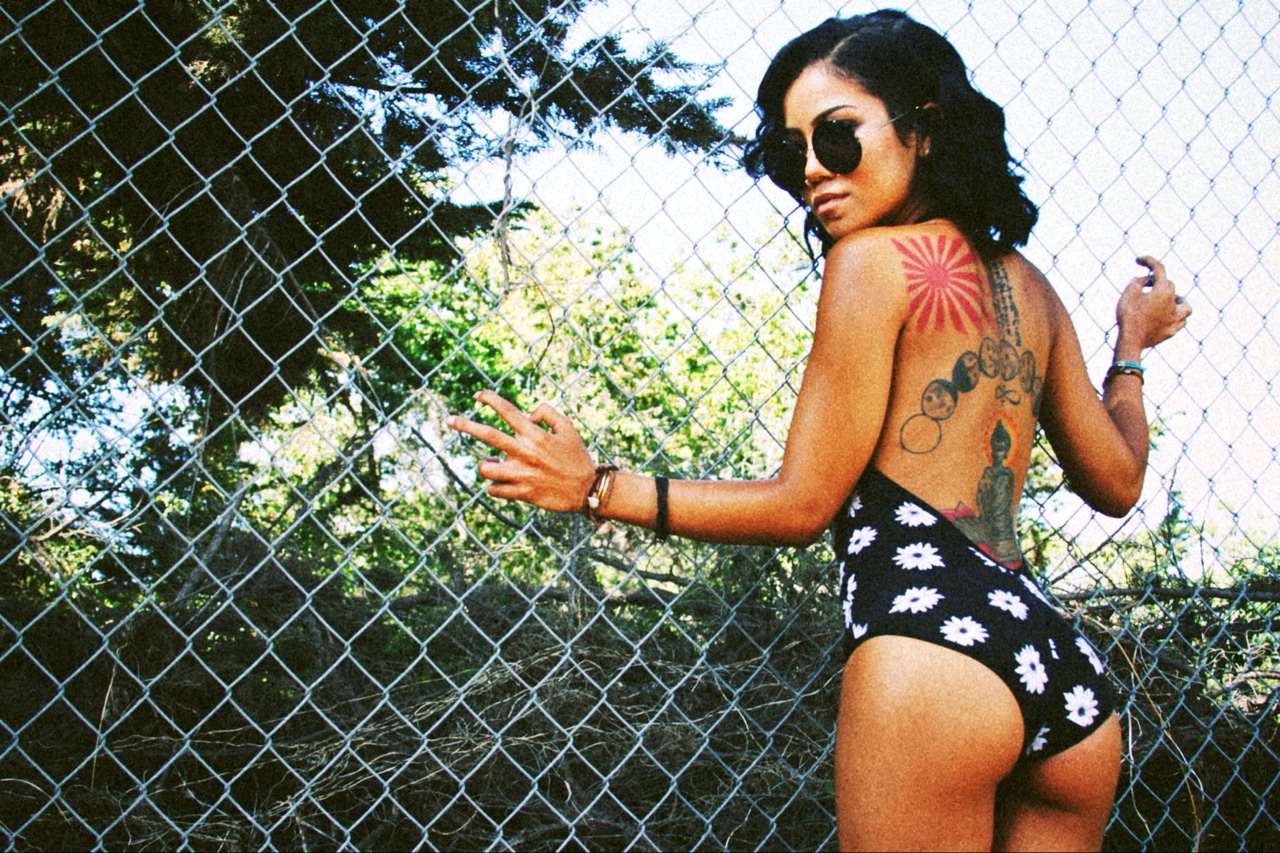 Aiko is such a badass that she has her whole back covered in tattoos, while her bikini and sunglasses only add up to the look.
9. Chanel Iman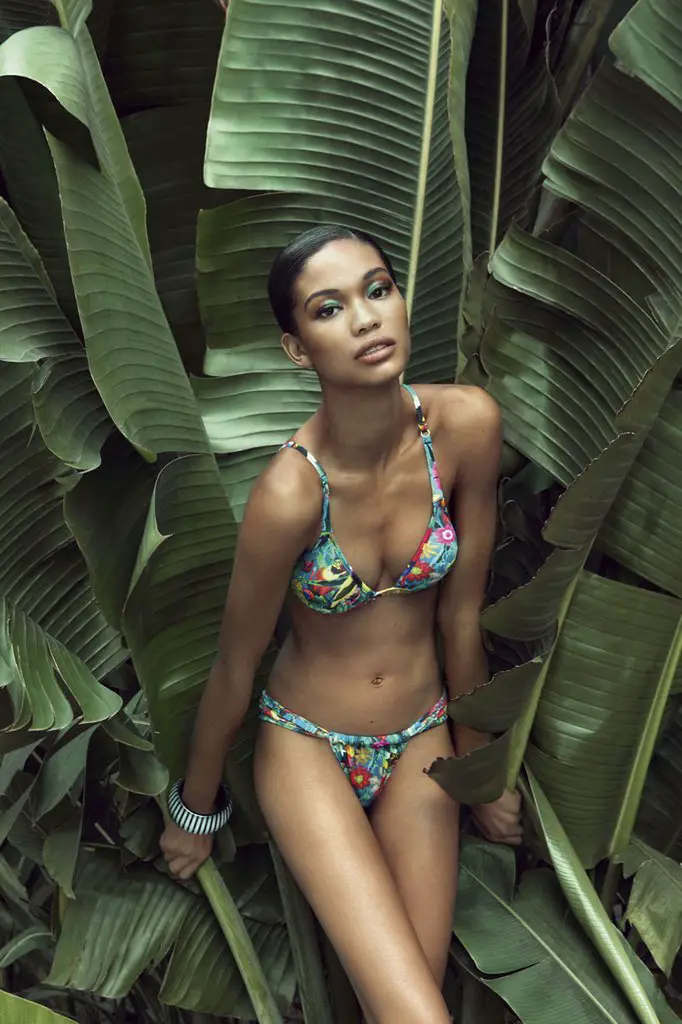 Chanel Iman posing in exotic bikini for the Spring 2011 Rosa Chan campaign, looking flawless as always.
10. Jena Frumes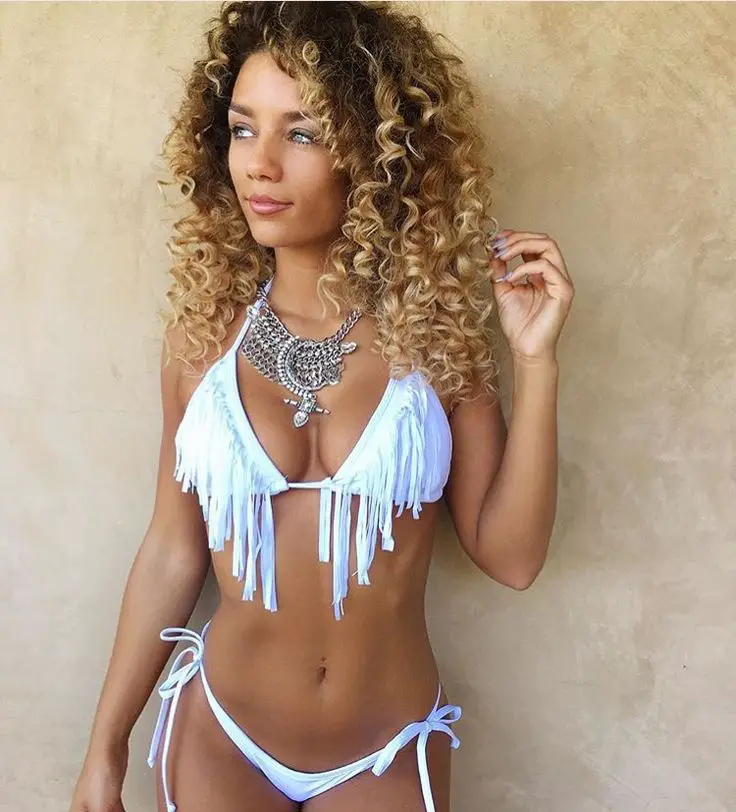 Jena has gained popularity through her Instagram account and her fit body as well.
11. Beyoncé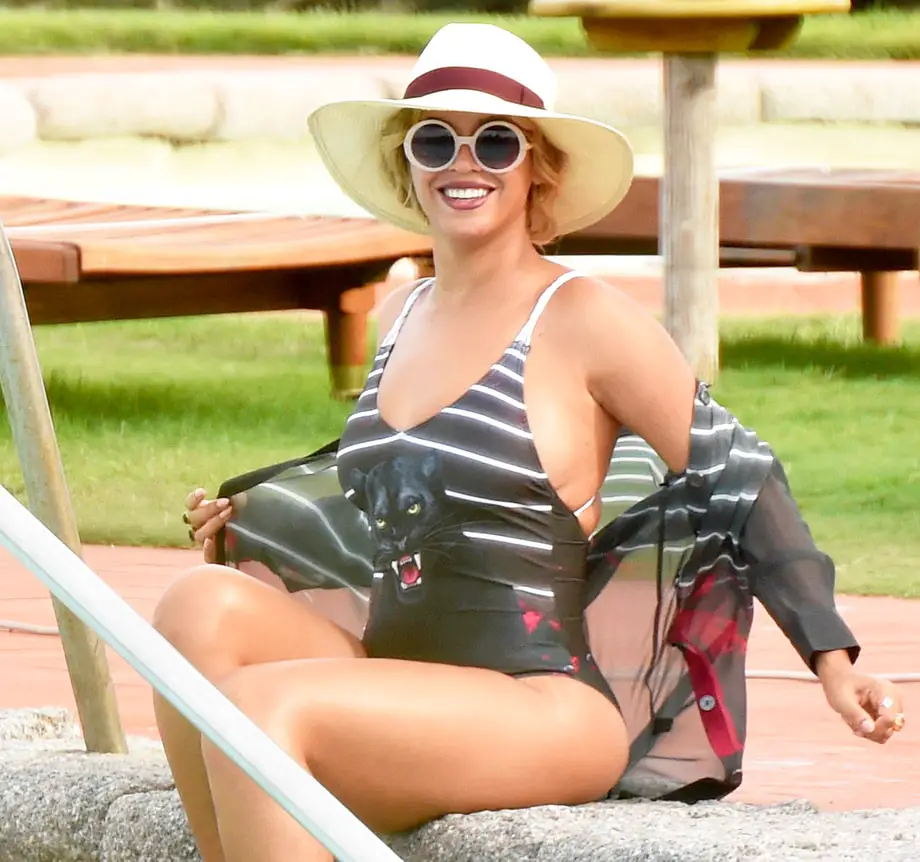 The photo is taken while Beyonce was on a family vacation of a luxury yacht cruising Italy and the island Sardinia.
12. Giada De Laurentiis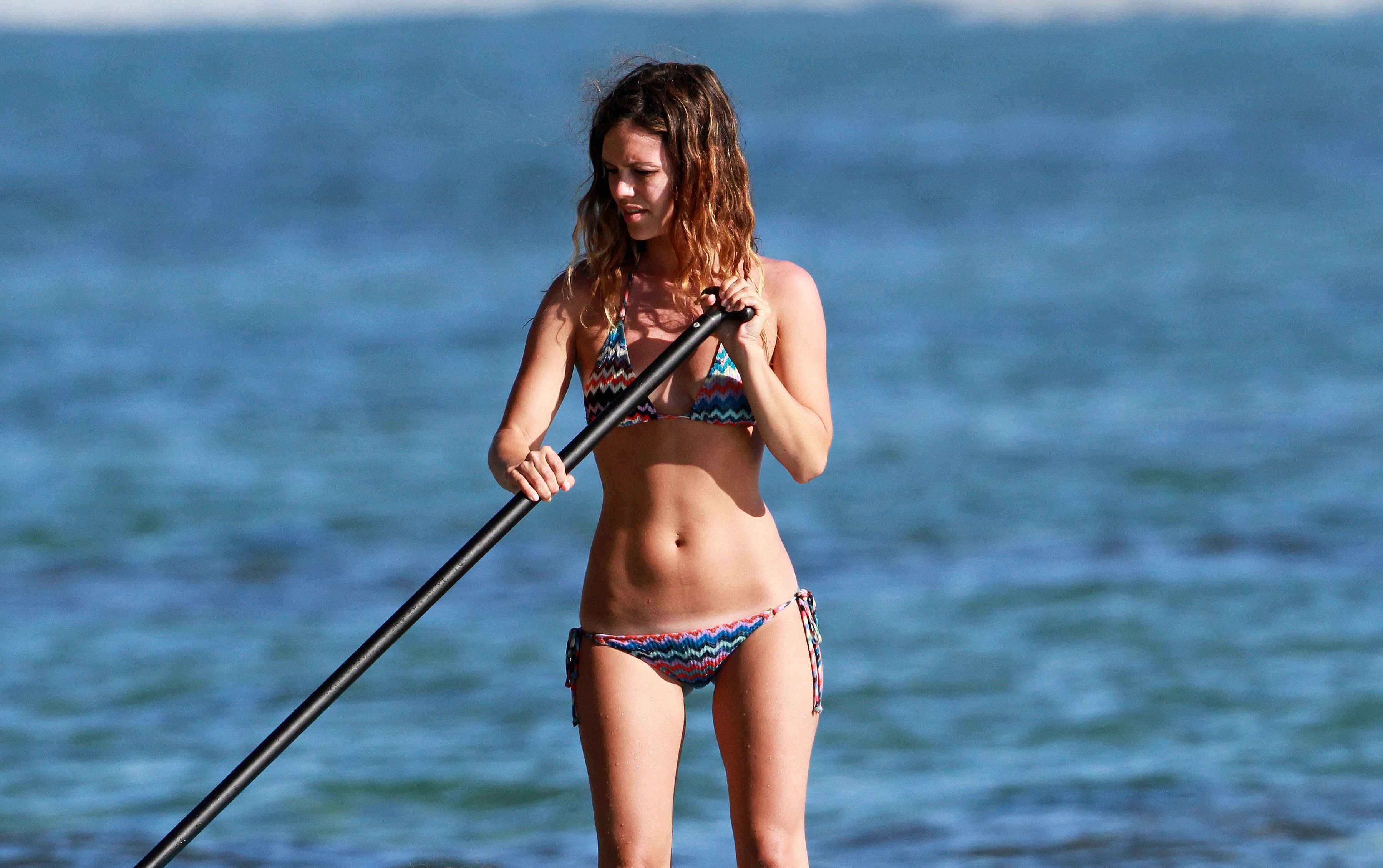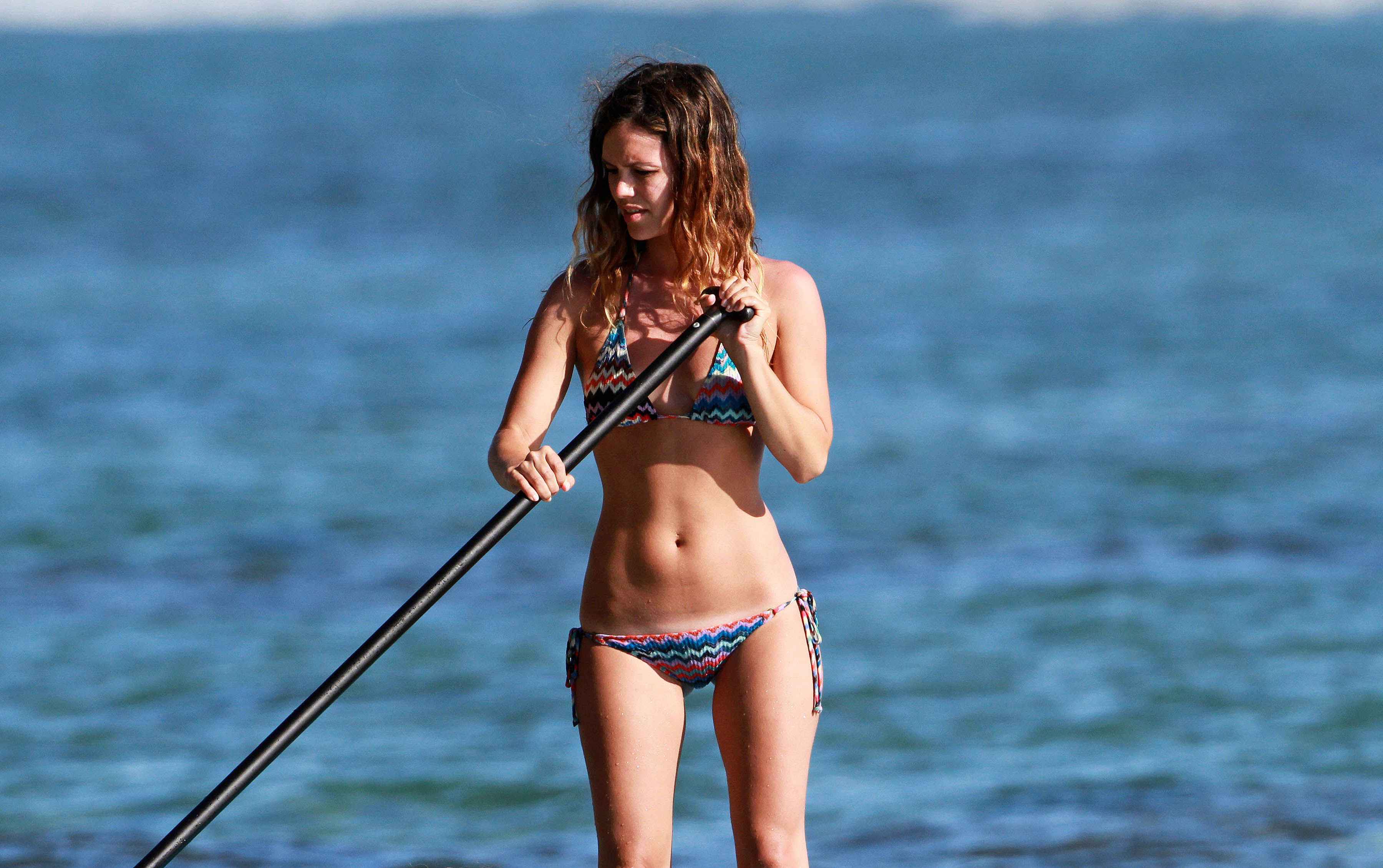 Paddle boarding in that colorful swimsuit, Giada couldn't look better. Seems she is enjoying her vacation, do you agree?
13. Jessica Simpson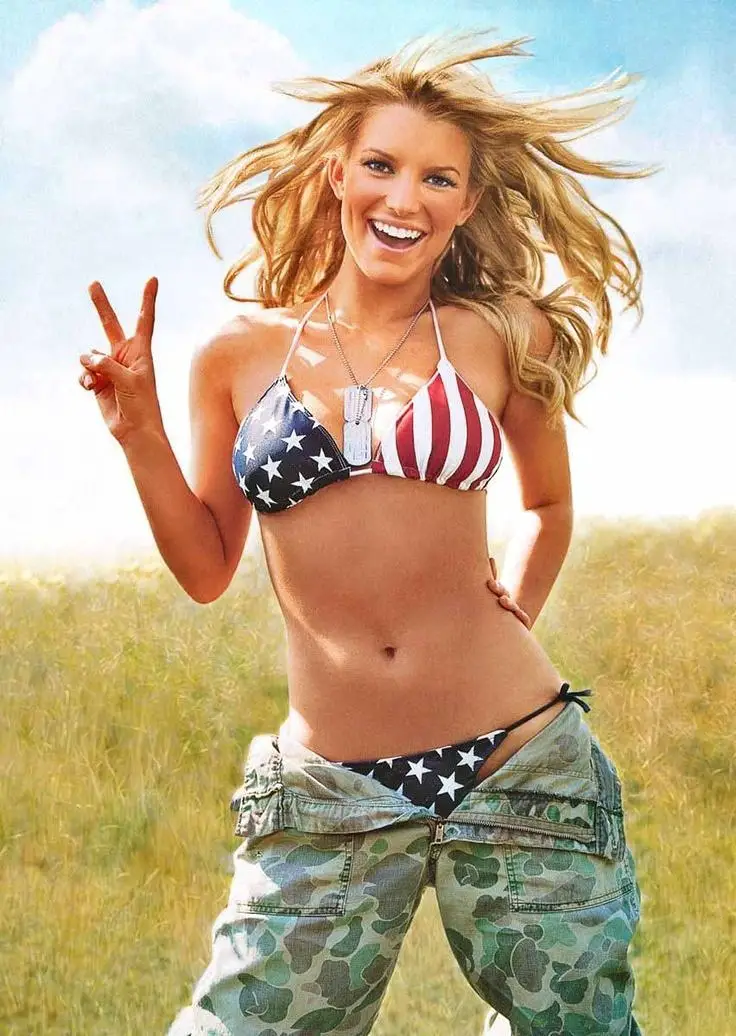 Here is an older photo of Jessica Simpson looking hot in an American-flag bikini.
14. Krysten Ritter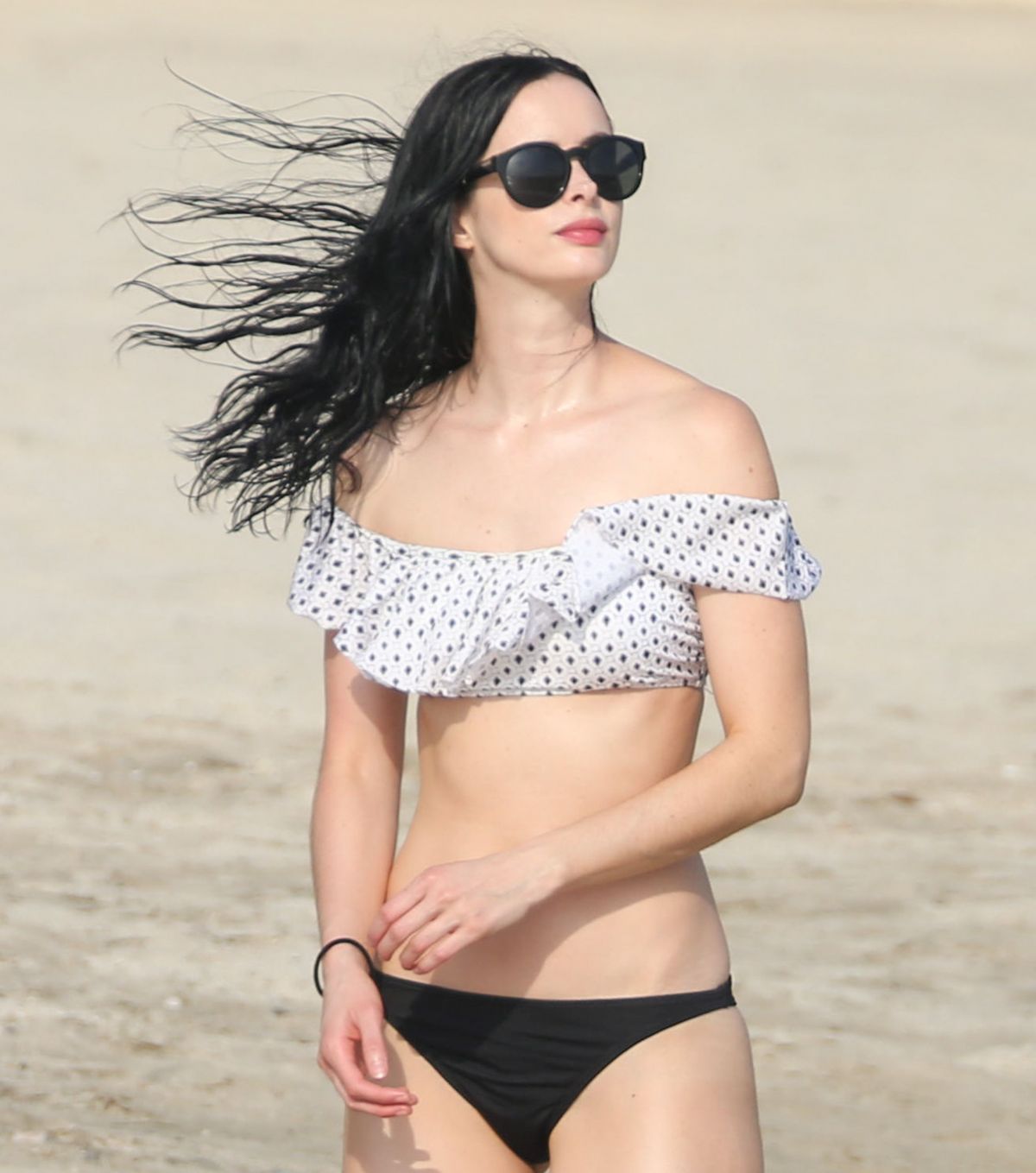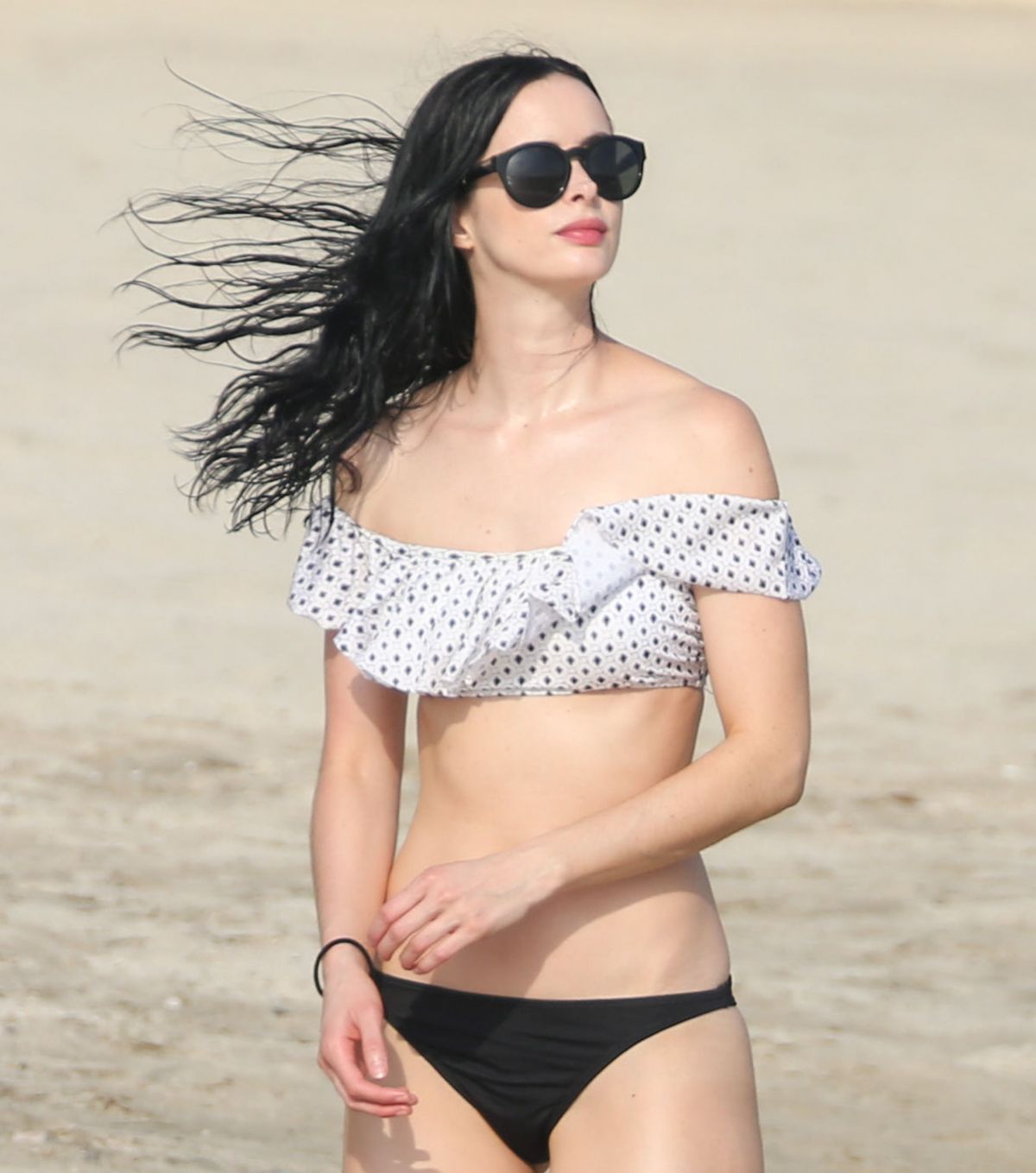 Krysten used this bikini to pose for a cause, peacefully protesting for the PETA 2016 campaign, with a clear purpose- all the orcas from seaworld to be freed.
15. Jennifer Aniston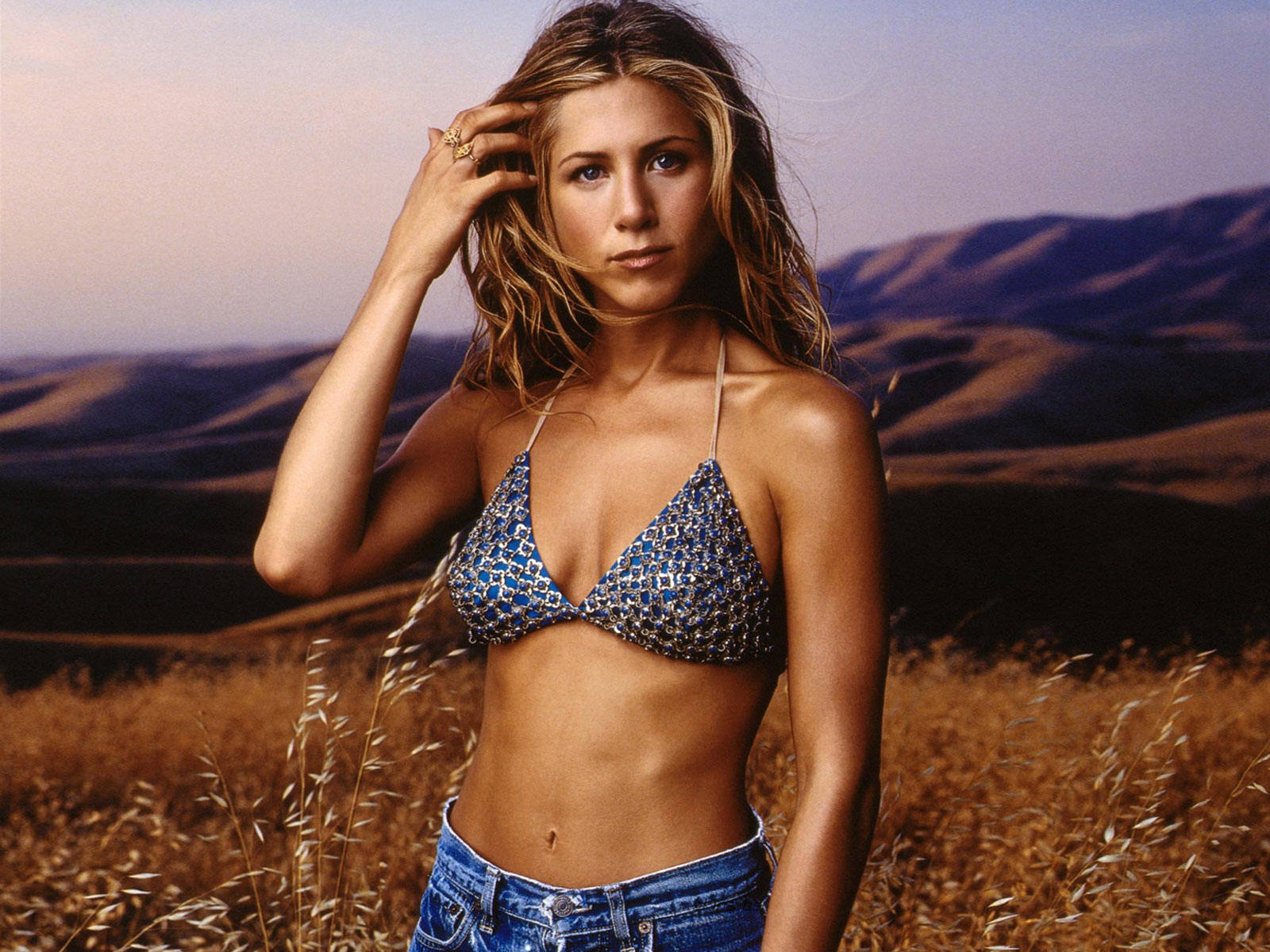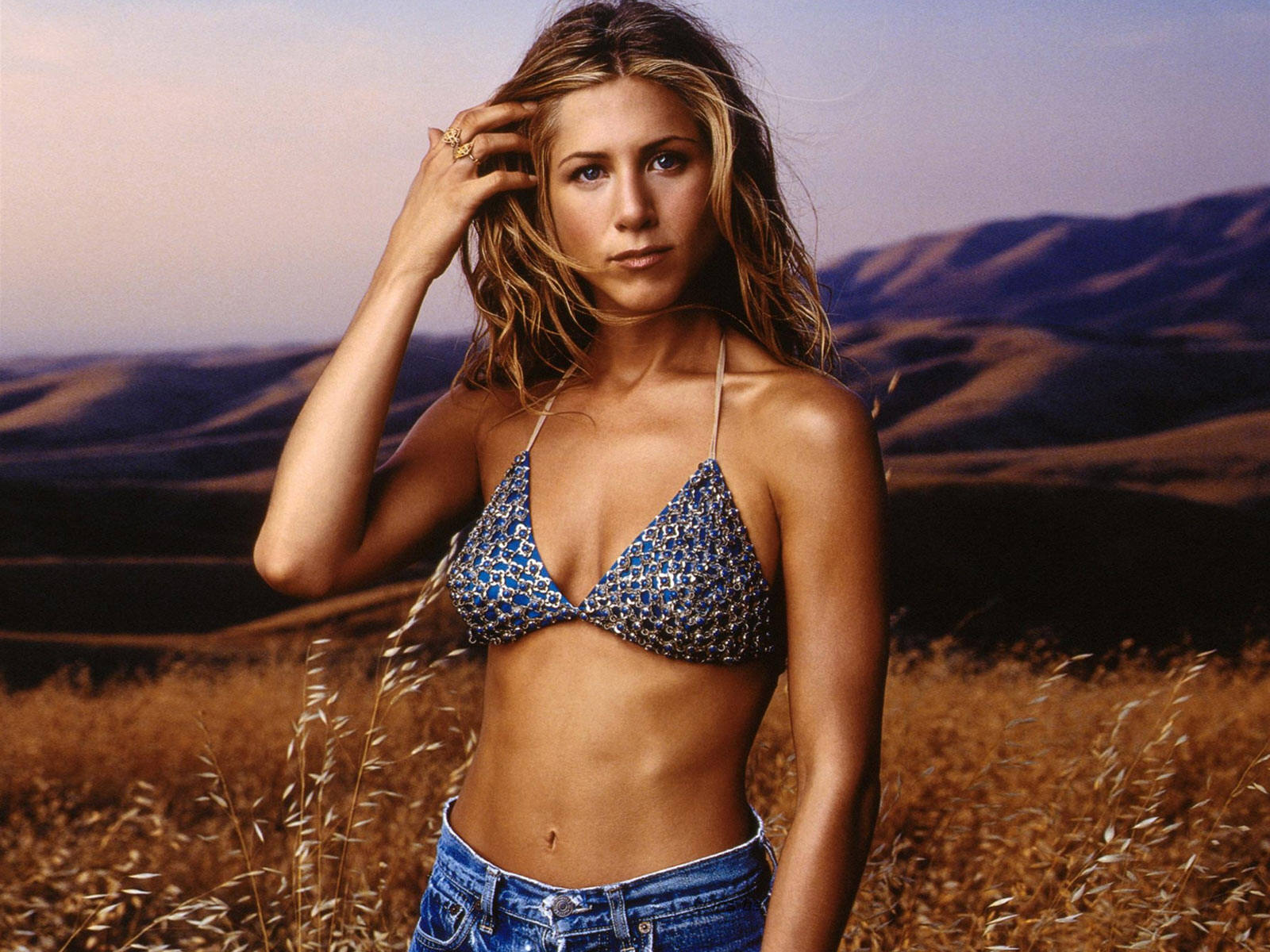 The "Friends" hot girl always had the body many could only wish for, and her bikini photo here is just a confirmation of it.
16. Julianne Hough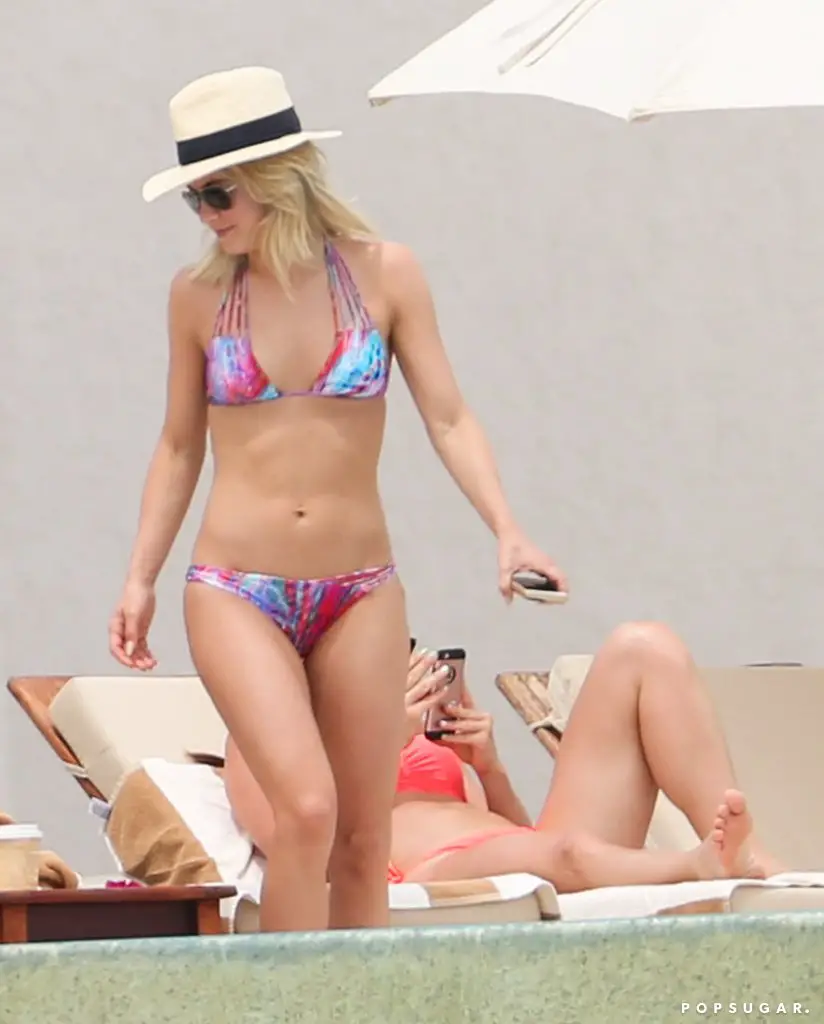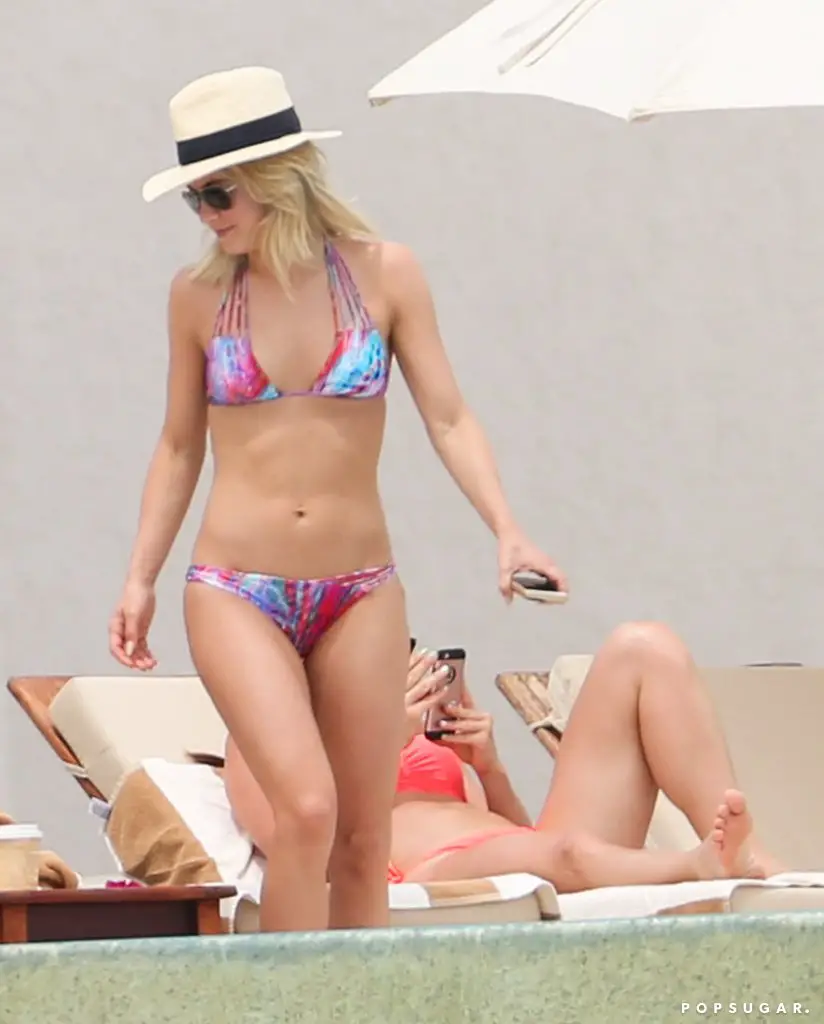 Julianne's family vacation in Cabo San Lucas, Mexico was the perfect occasion for her to reveal her sexy abs in a Luli Fama bikini.
17. Iggy Azalea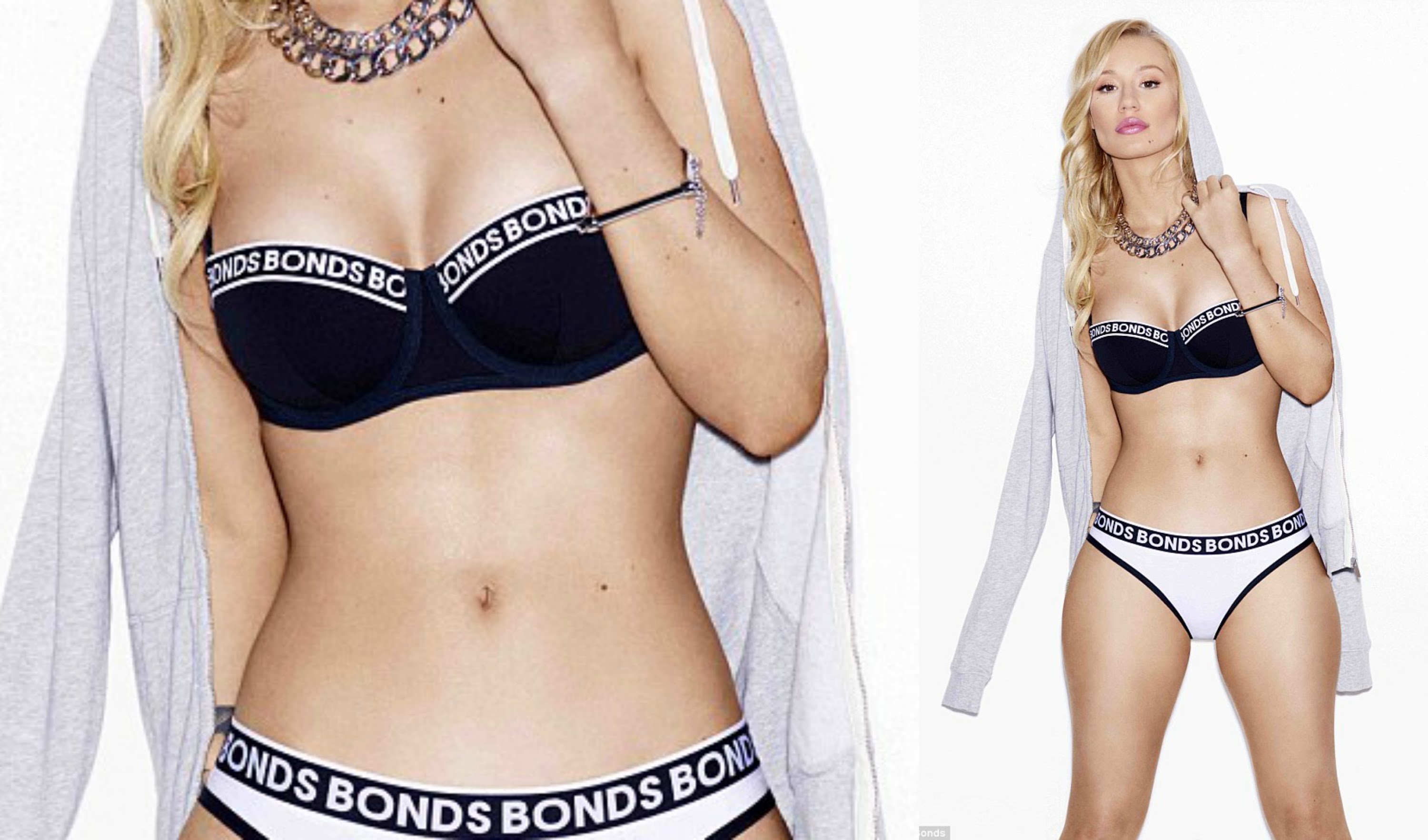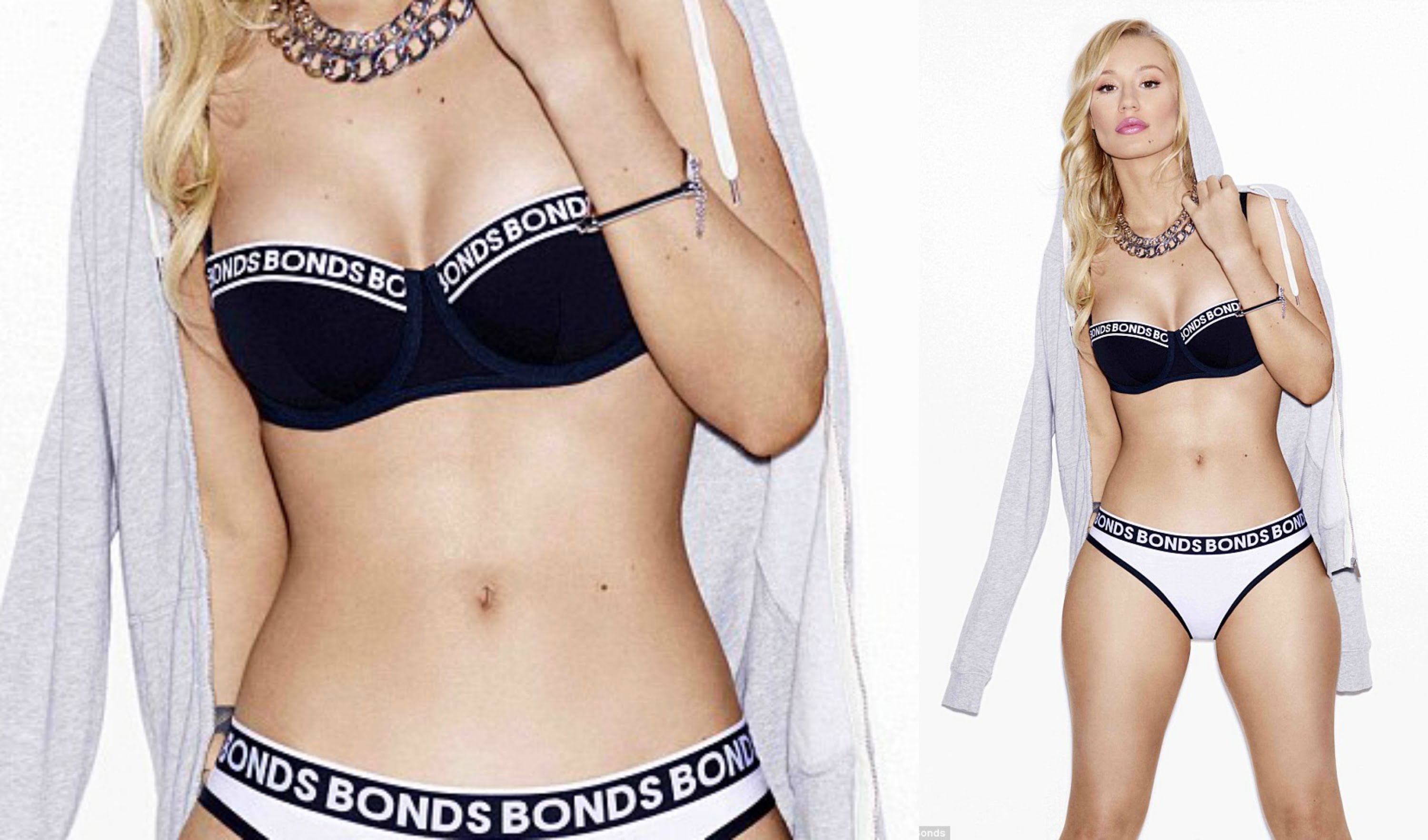 The it girl Iggy is actually wearing Bonds underwear for a photoshoot, showing off her curves.
18. Emily Ratajkowski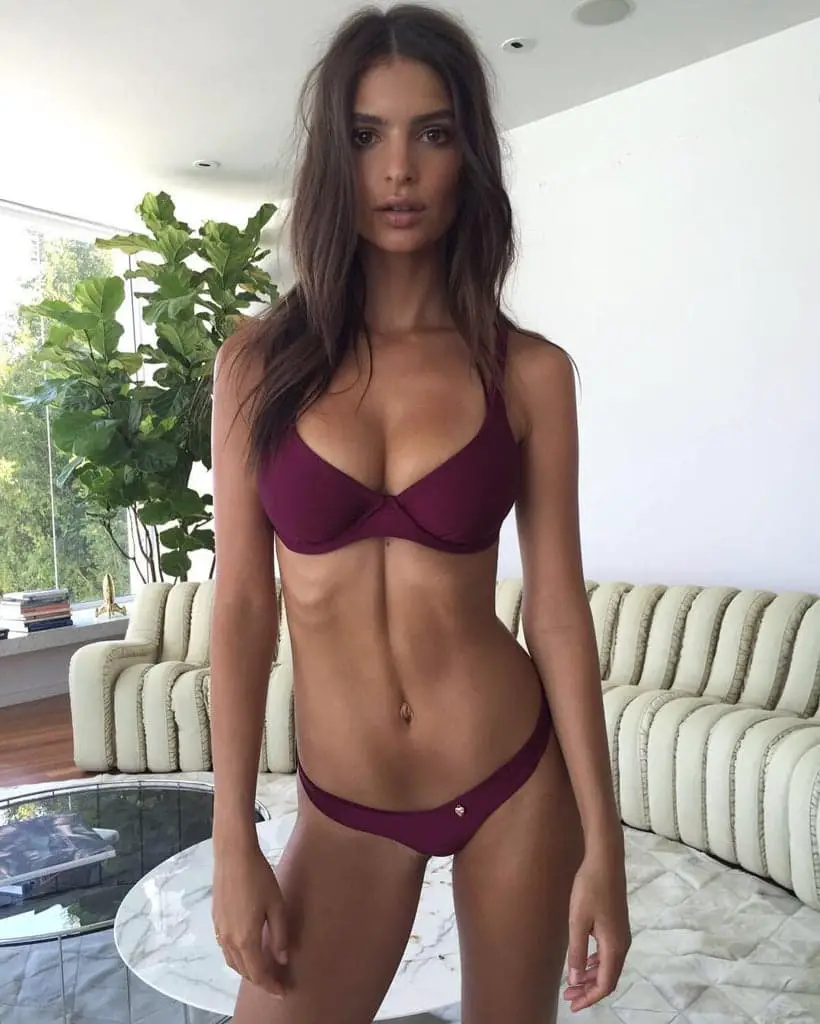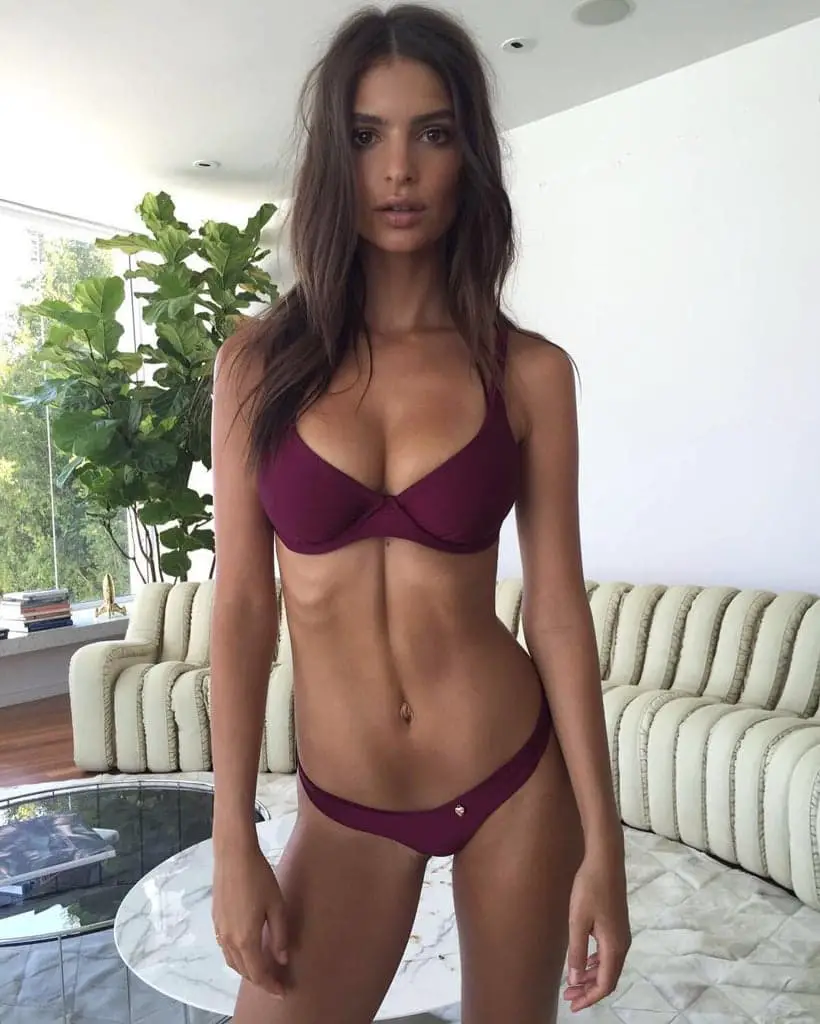 Ever since we know Emily, she's been posing in bikini most of the time. On the photo she is wearing a bikini of
Amore and Sorvete's collection, an Australian brand founded in 2009.
19. Jennifer Lopez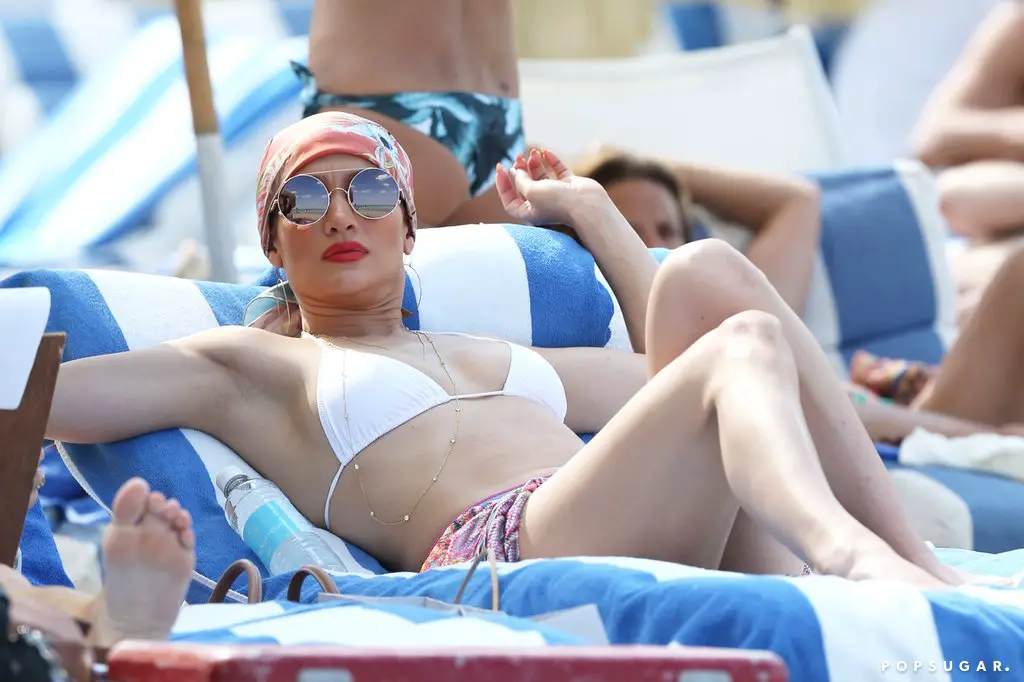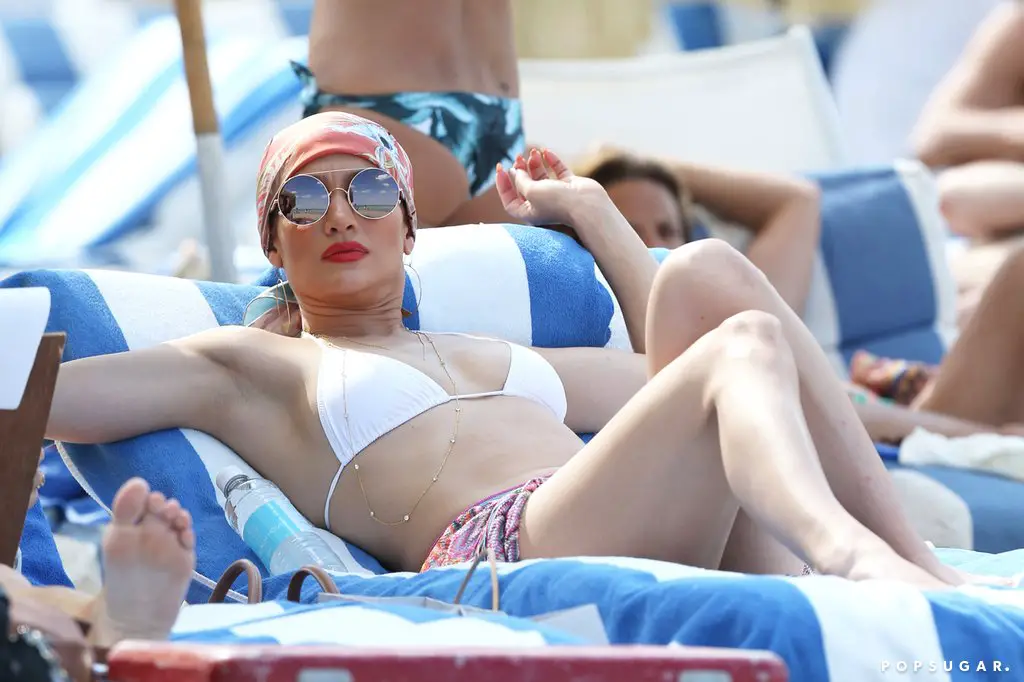 J.Lo hits the beach wearing a bunch of accessories adding up to her simple white bikini look. A colorful wrap skirt, earrings, necklace, mirrored sunglasses and even a red lipstick are her choice for a day at the beach.
20. Rihanna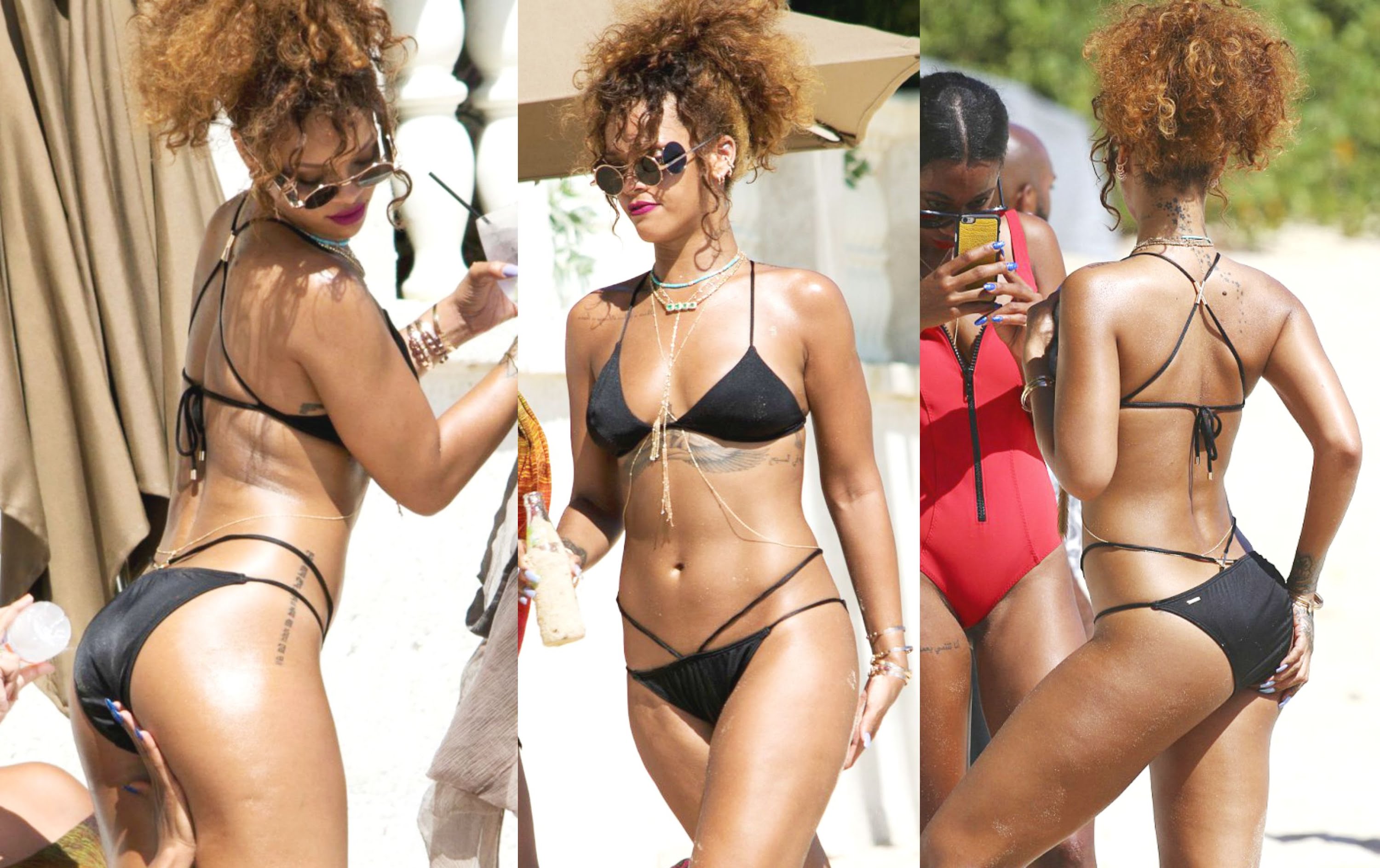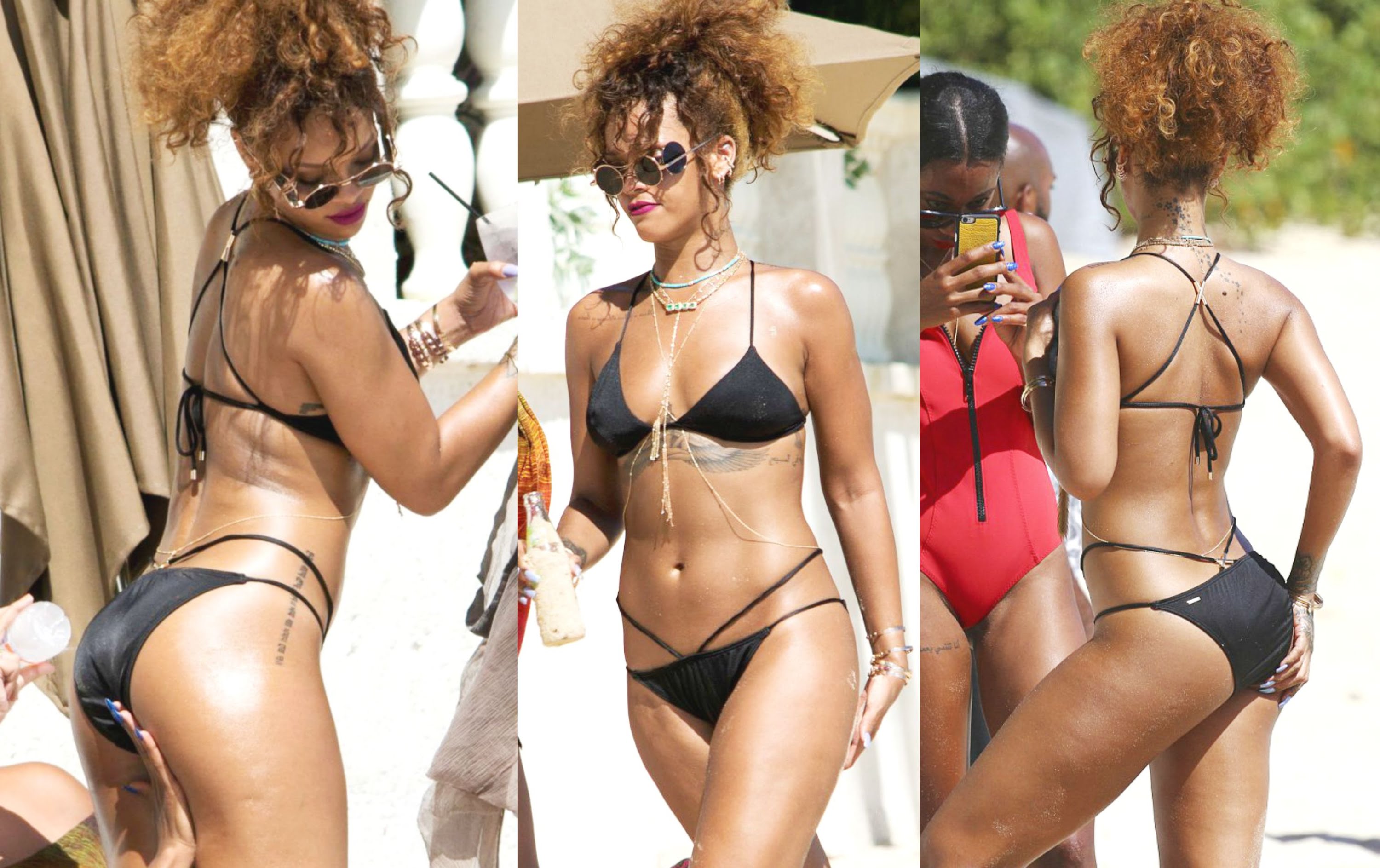 Rihanna's got it in her genes! Don't you think that she rocks this black bikini?
21. Rita Ora
Rita Ora photographed in a polka dot bikini at a beach in Miami, in the summertime 2015.
22.Lea Michele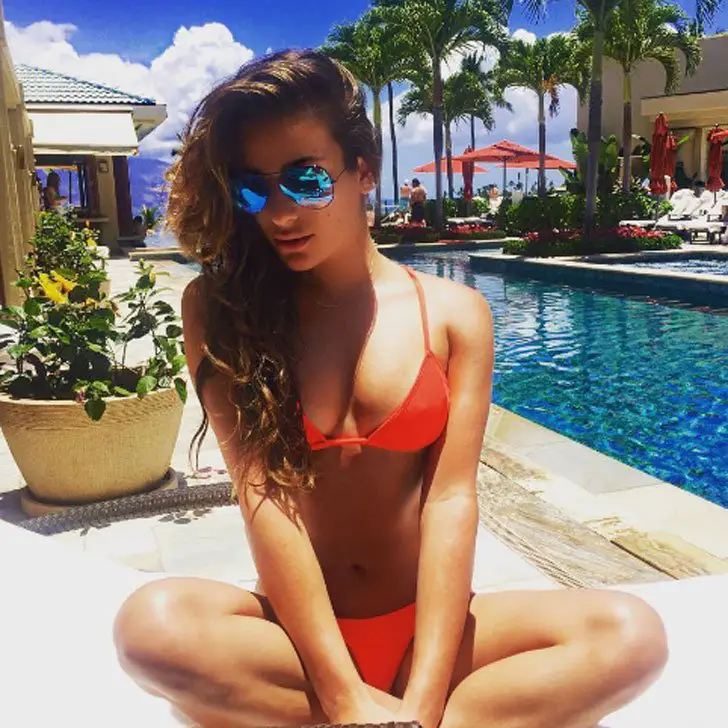 No matter what kind of bikini she is wearing, Lea keeps us updated, regularly posting photos on Instagram of some hot vacation places: Hawaii, Mexico, etc.
23. Nicole Scherzinger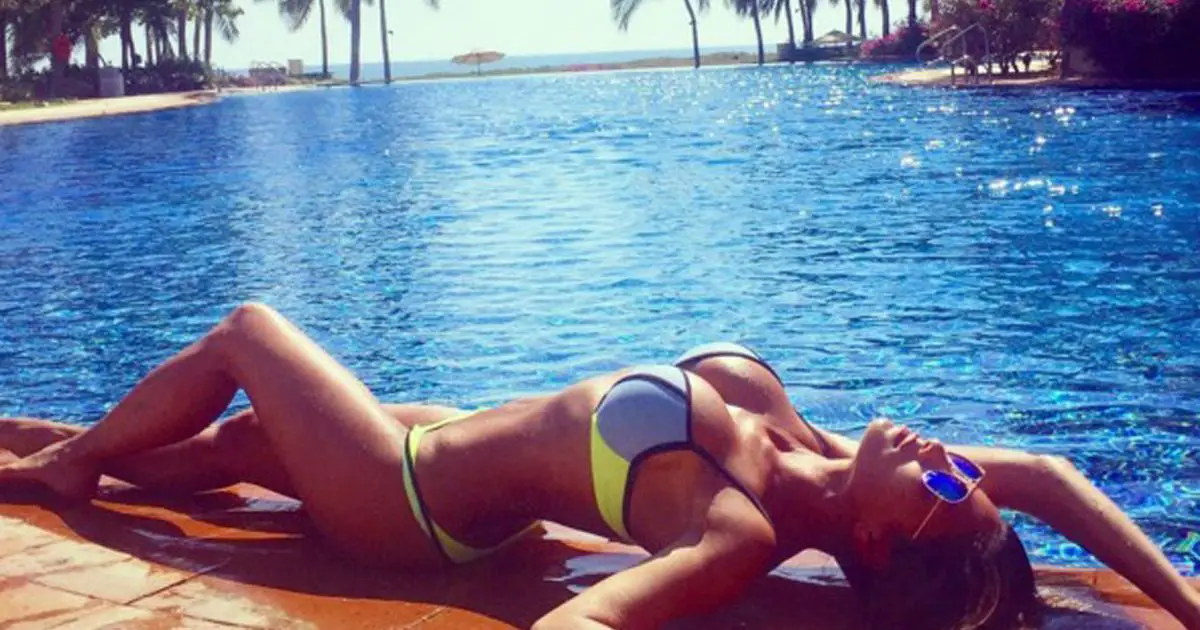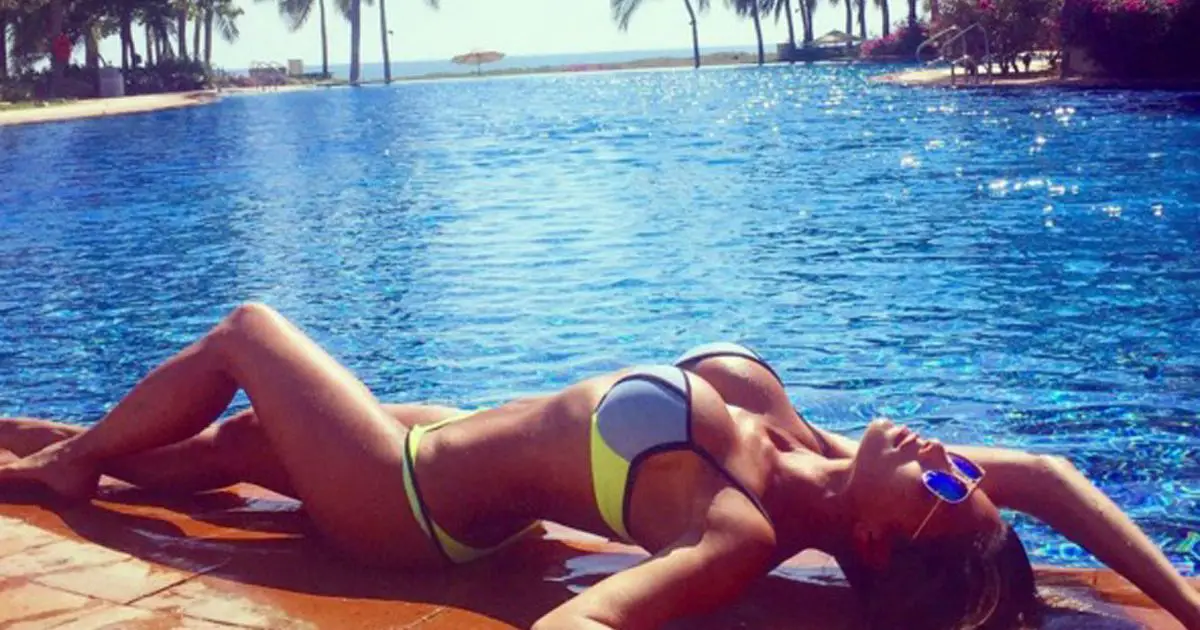 When the 37-year-old Nicole posted her bikini photo on Instagram, she clearly stated that she has a hot body due to a diet and exercise regime: "Putting in the work…getting back in shape! 2016 I'm coming for you!".
24. Chrissy Teigen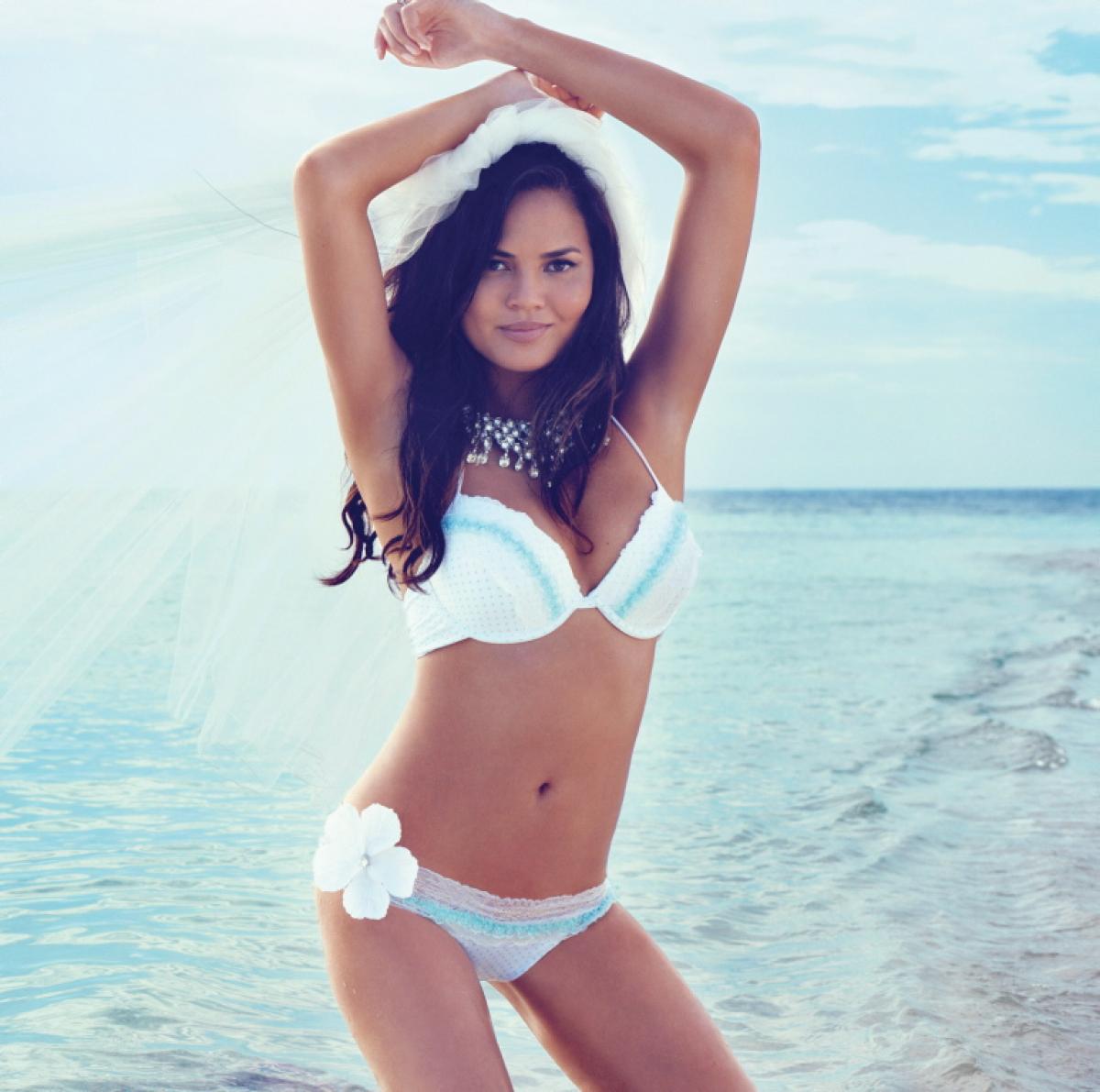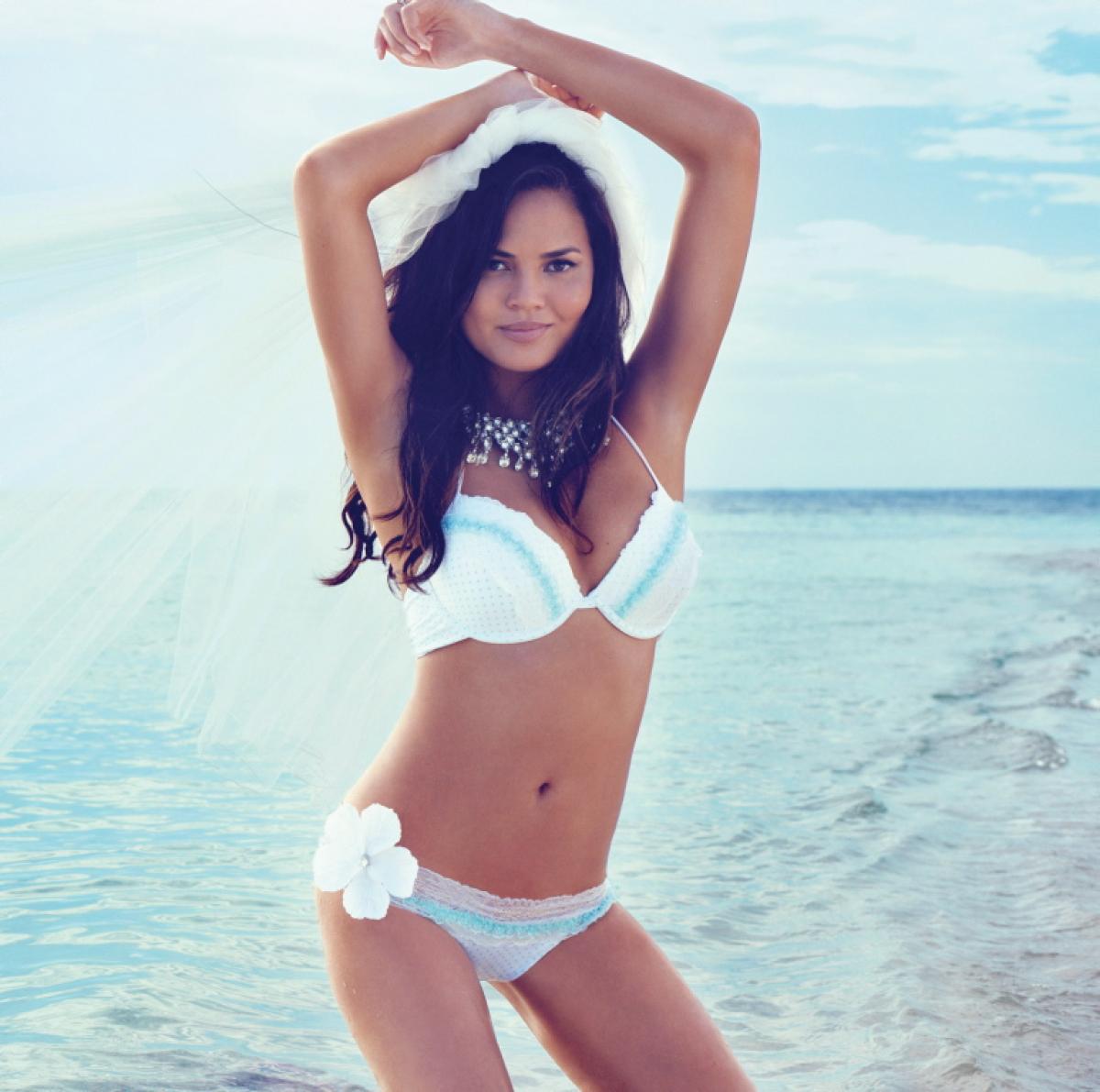 "The Victoria's Secret Angel" Chrissy is posing in a white bikini and a bridal veil, looking perfect.
25. Gigi Hadid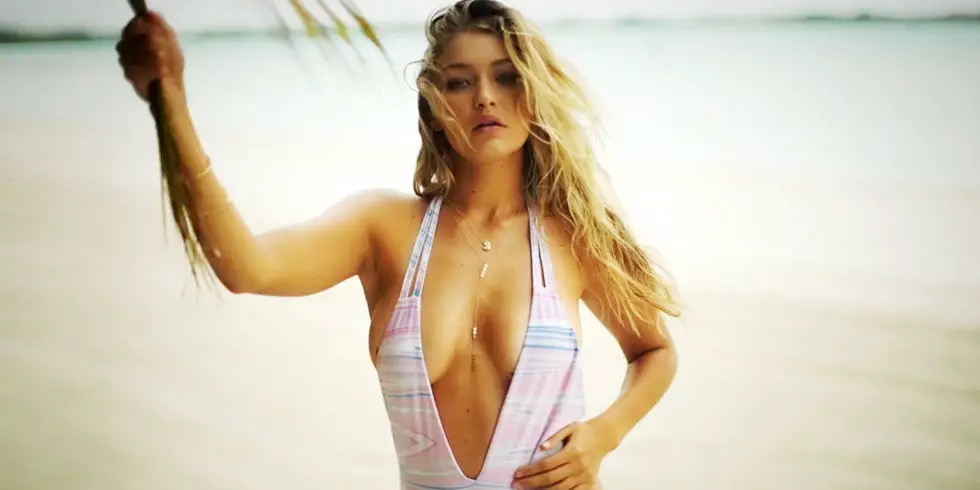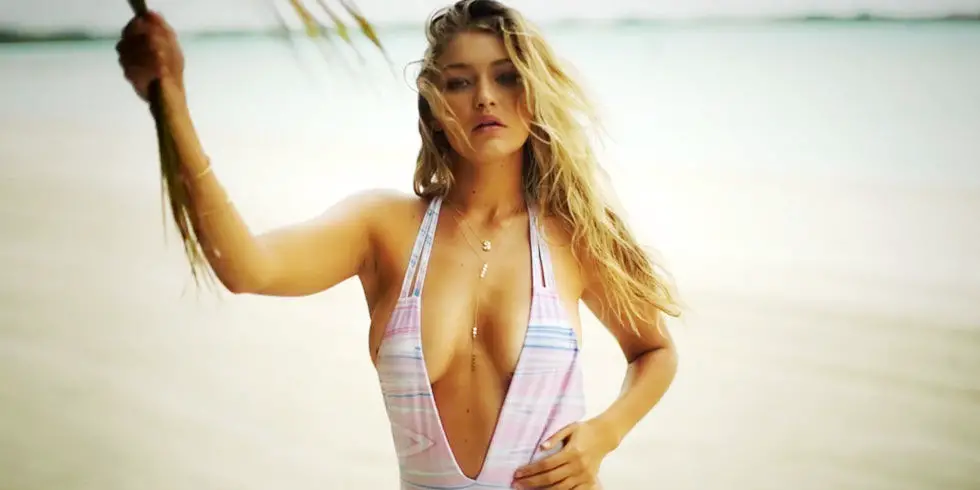 Gigi's bikini photo is just one of the 29 pictures, taken on Tahiti, for Sports Illustrated 2016 swimsuit issue.
26. Selena Gomez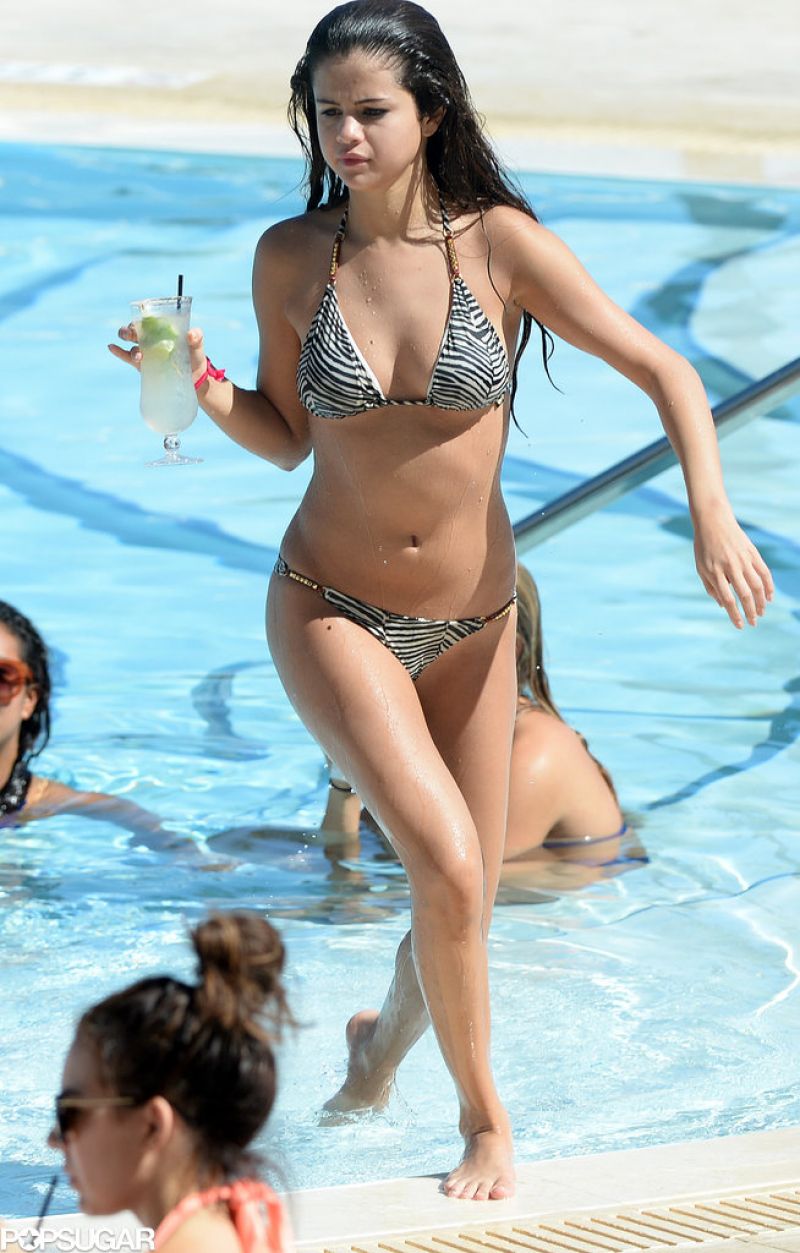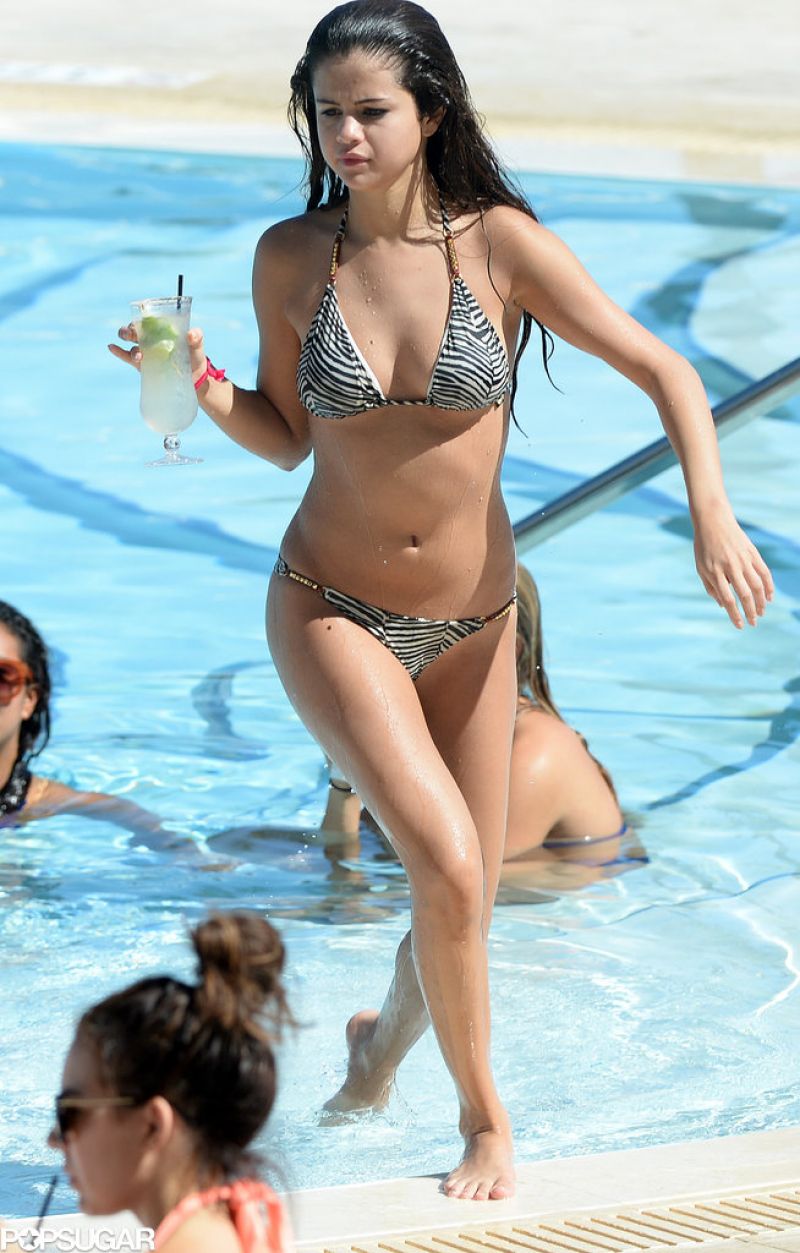 Justin Bieber split with this hot babe, who is rocking in a tight bikini at a Miami pool, drinking a Mojito. Selena clearly knows how to get over a breakup, having lots of fun on her own.
27. Britney Spears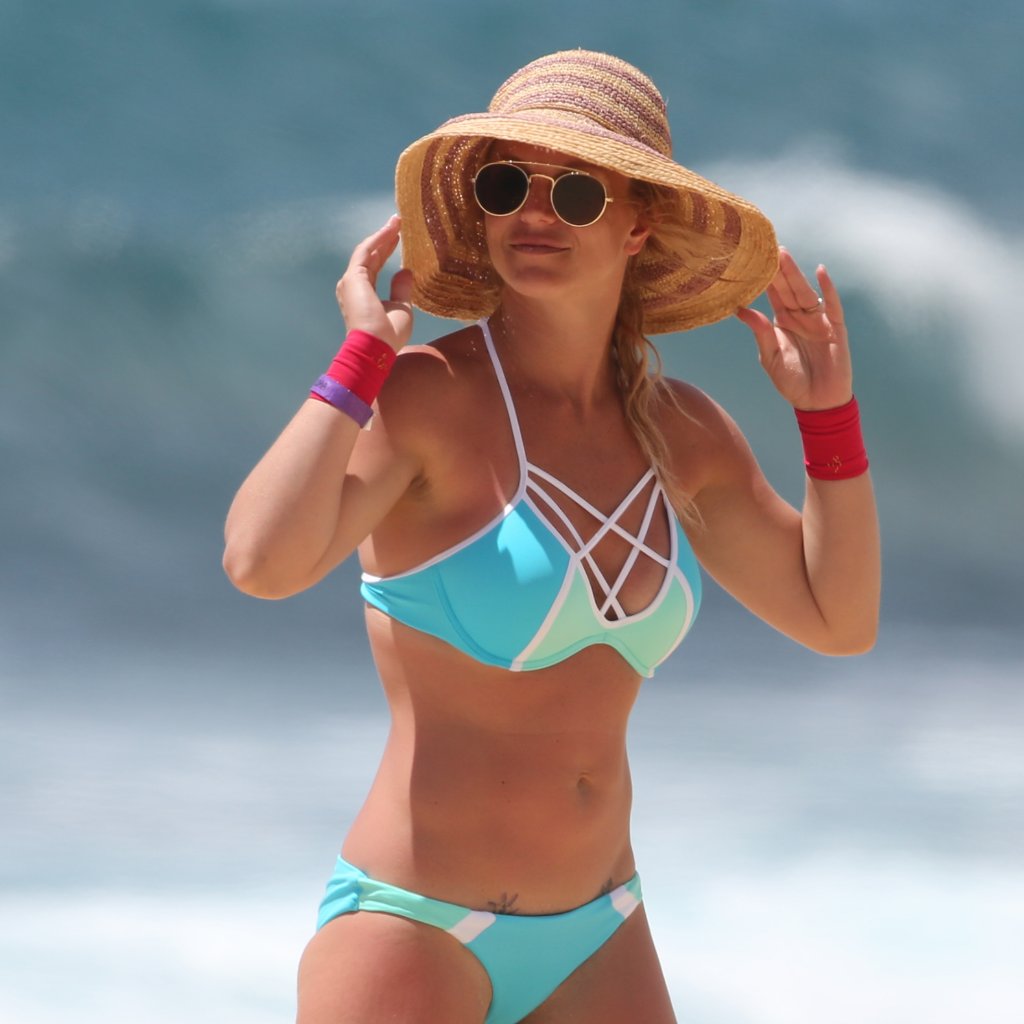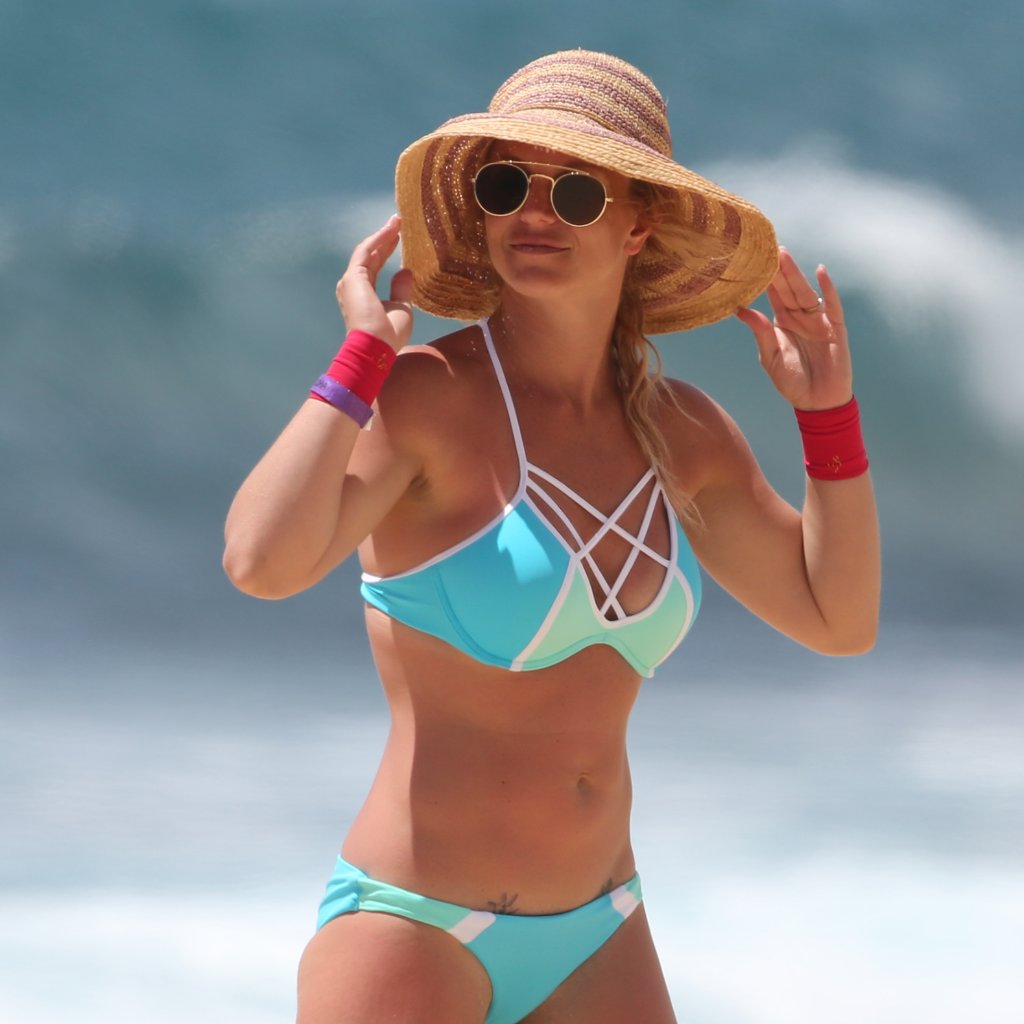 Britney stopped her Las Vegas show Piece of Me for a quick getaway in Hawaii with her two sons. Even though she is a mother of two, she still has a toned body and looks great in the Victoria's Secret PINK bikini.
28. 
Bella Hadid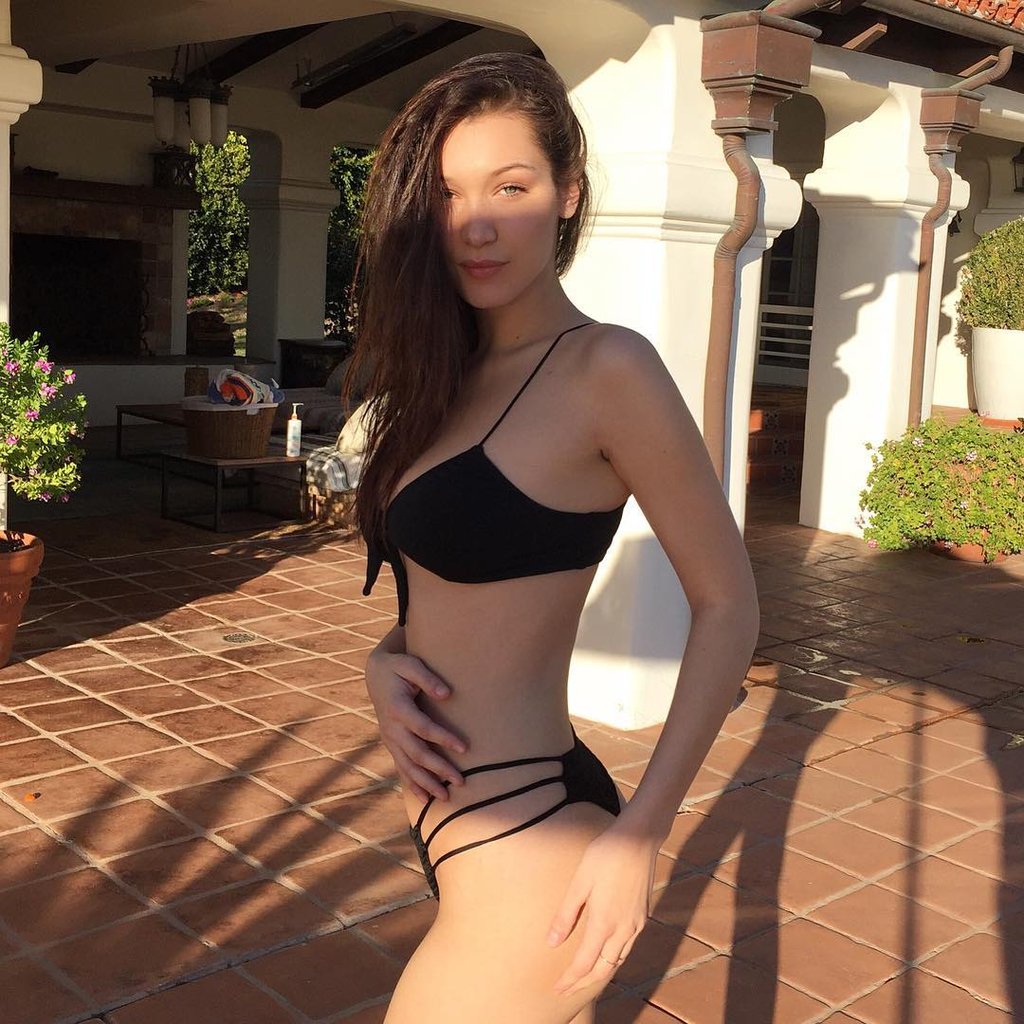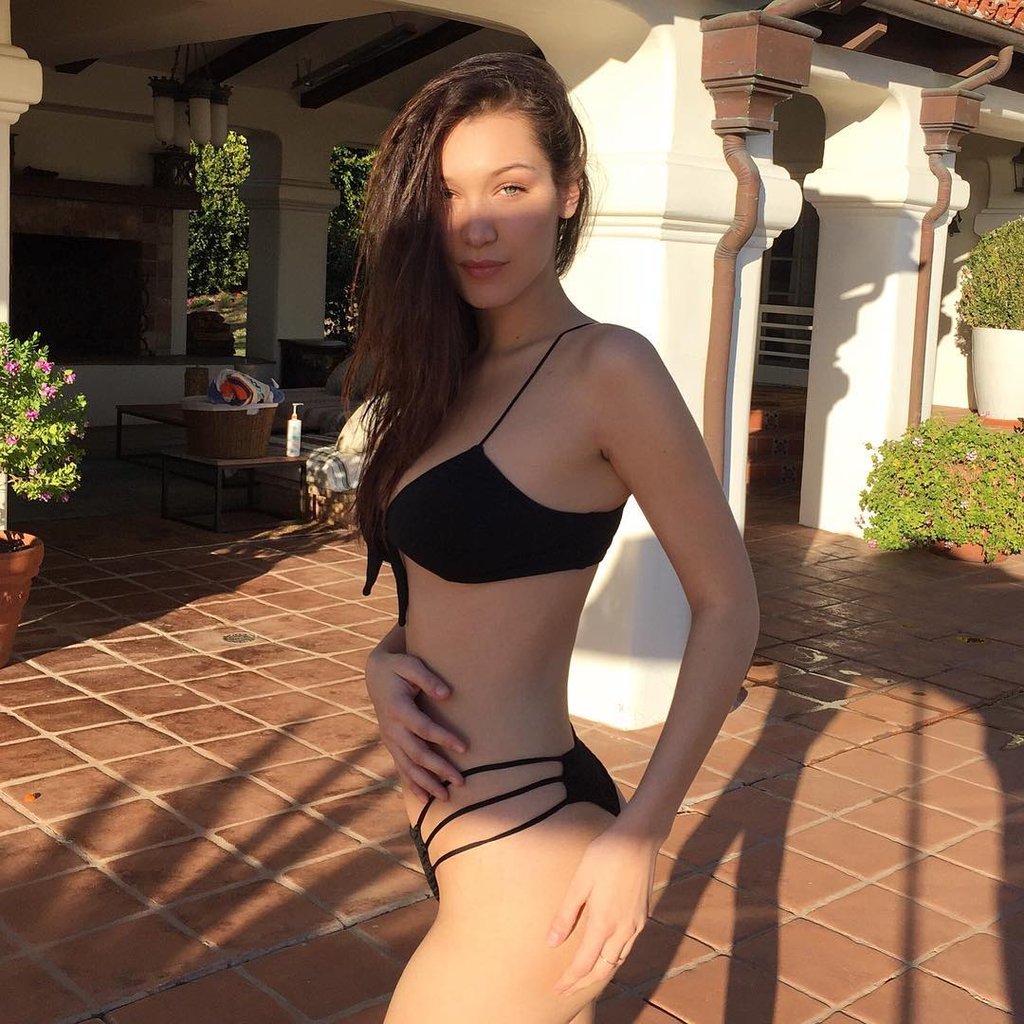 Gigi Hadid's sister, Bella watched the Super Bowl with her friends in Malibu, wearing this black strapped bikini.
29. Alessandra Ambrosio
For the January 2016 Bravo Magazine issue, Victoria's Secret Angel- Alessandra Ambrosio promoted several swimsuits showing her fit and healthy physique.
30. 
Farrah Abraham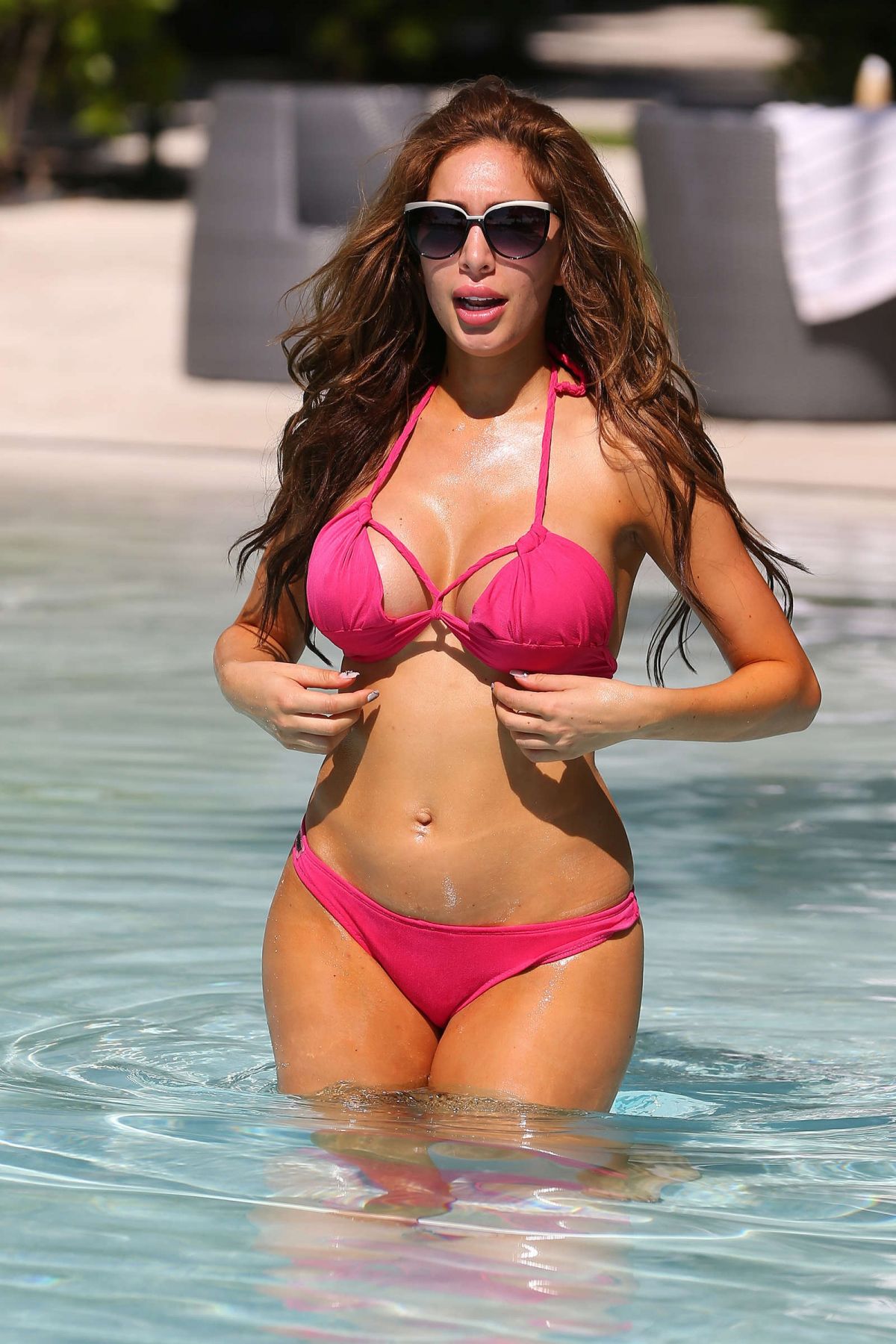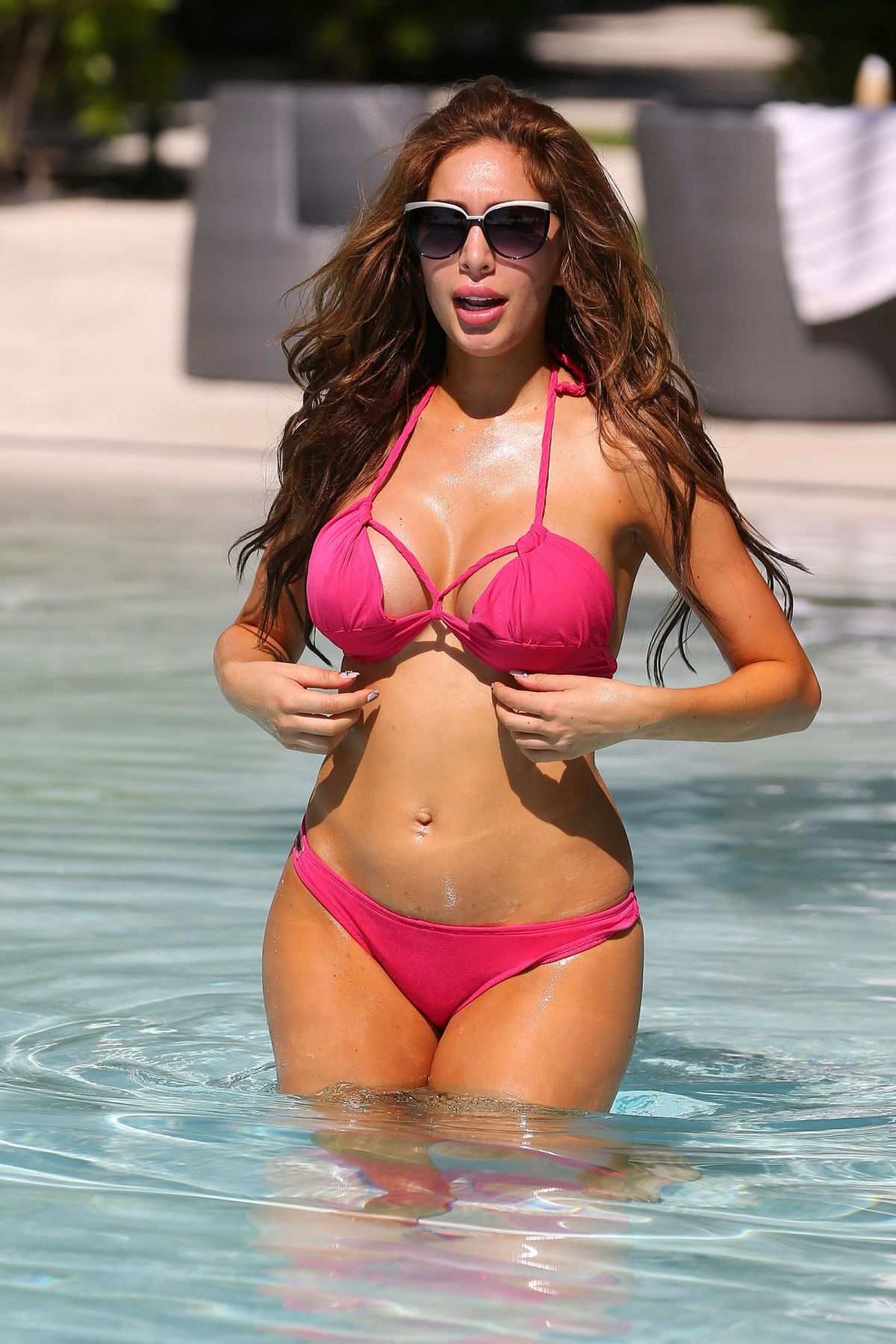 Farrah Abraham is proud of her curves, getting into a pool in Miami, wearing a pink bikini.
31. 
Jessica Alba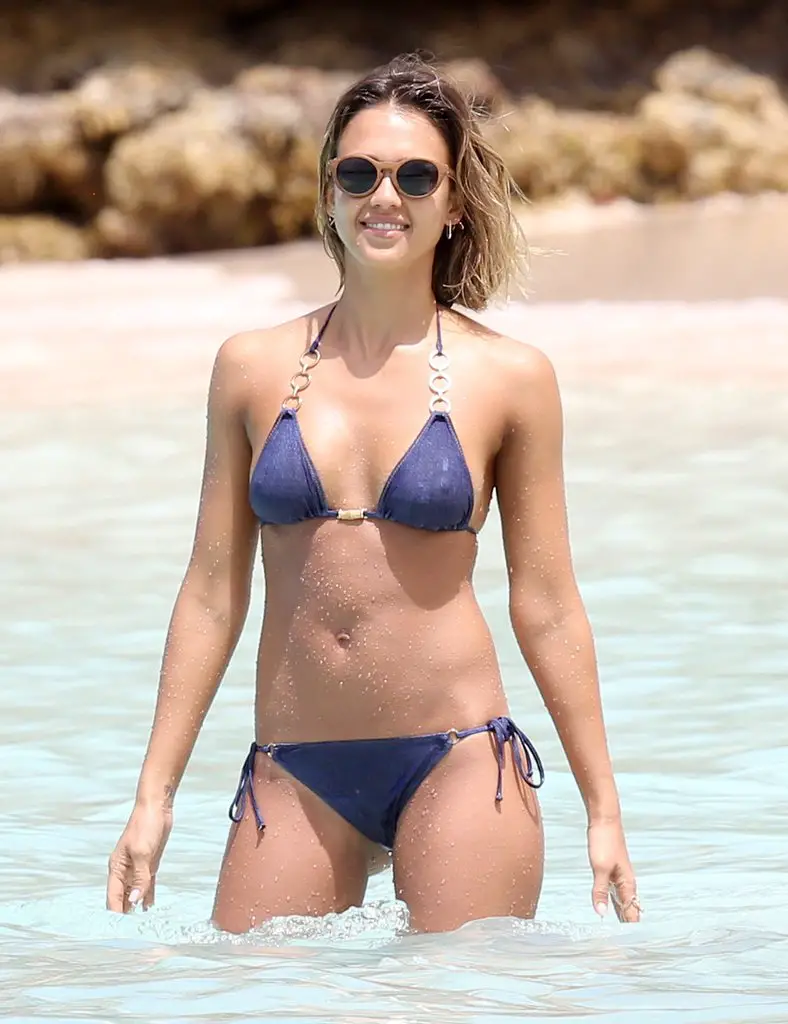 The 35-year-old mom of two has the body that some can only wish for. Way to go Alba!
32. 
Taylor Swift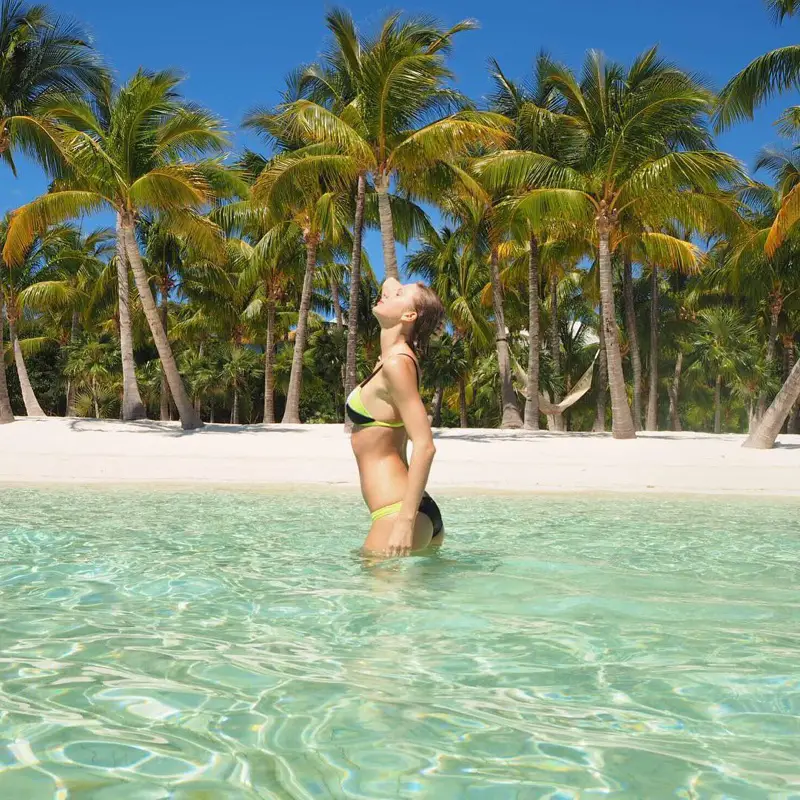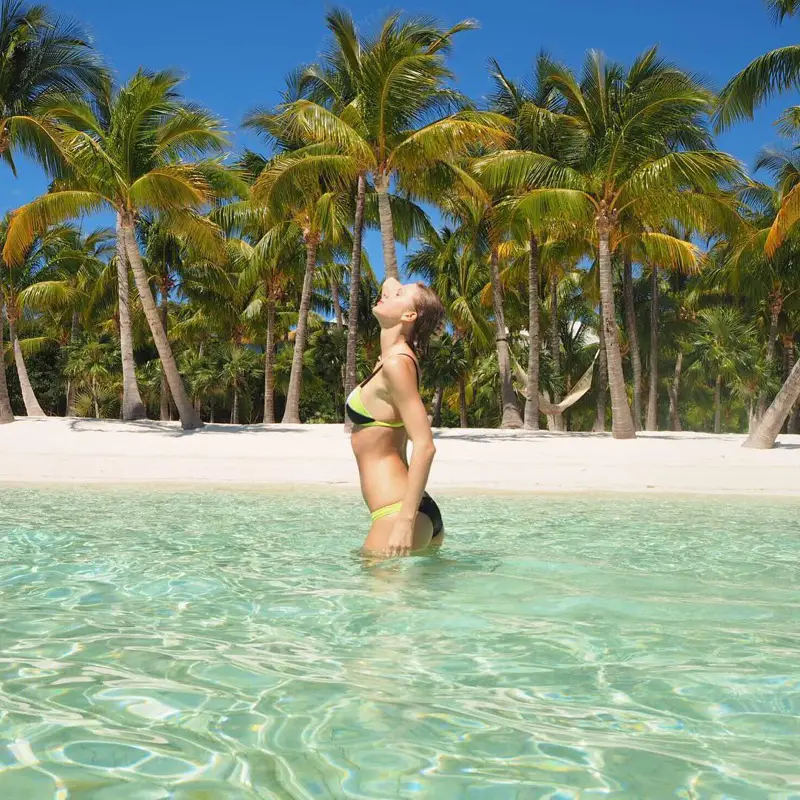 Taylor Swift posted on Instagram her 2016 bikini style while enjoying in the ocean, surrounded by palmtrees, making all of her followers jealous.
33. Jenna Dewan Tatum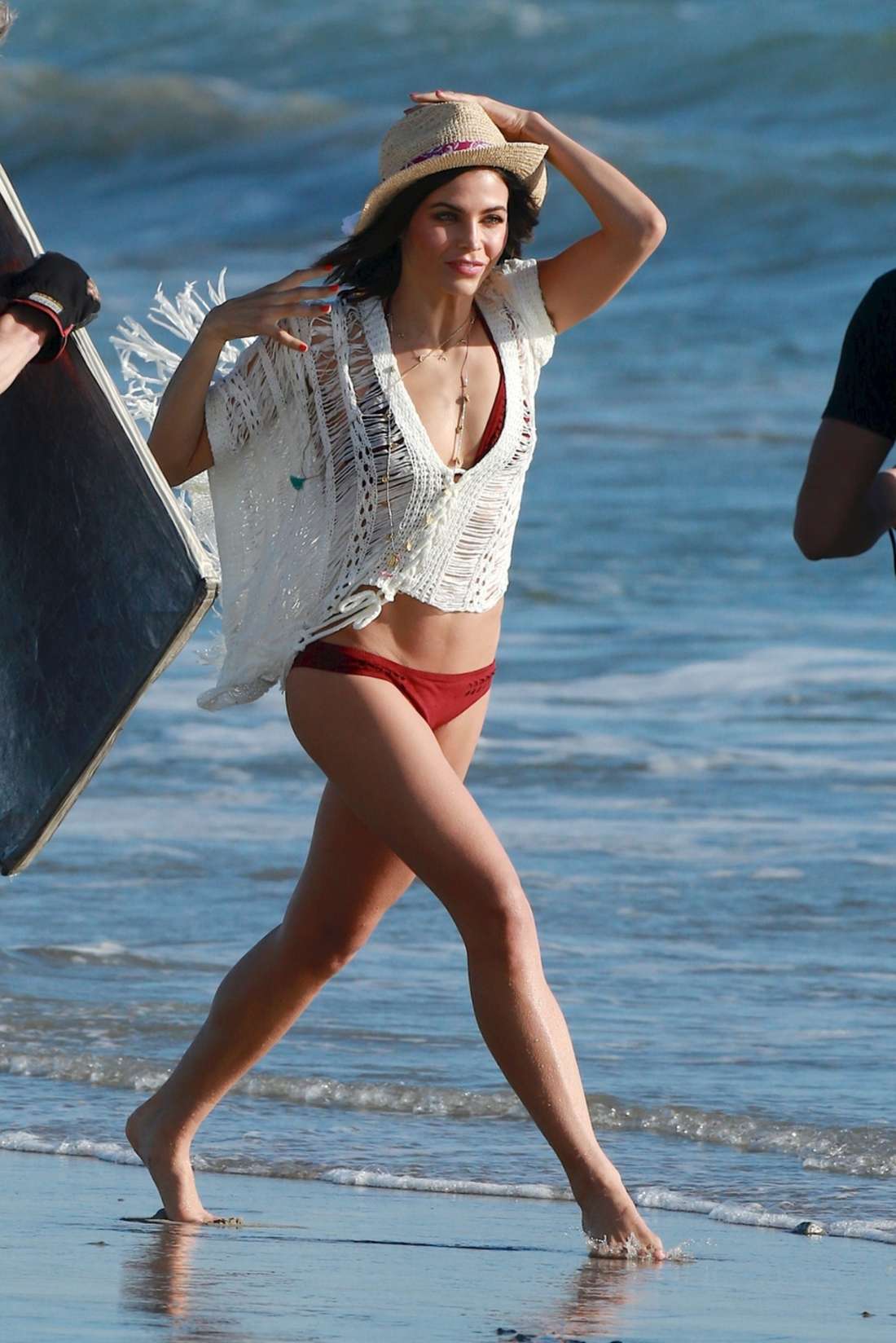 Jenna's photoshoot in red bikini in Malibu reveals both her playful personality, as well as her toned body.
34. Paris Hilton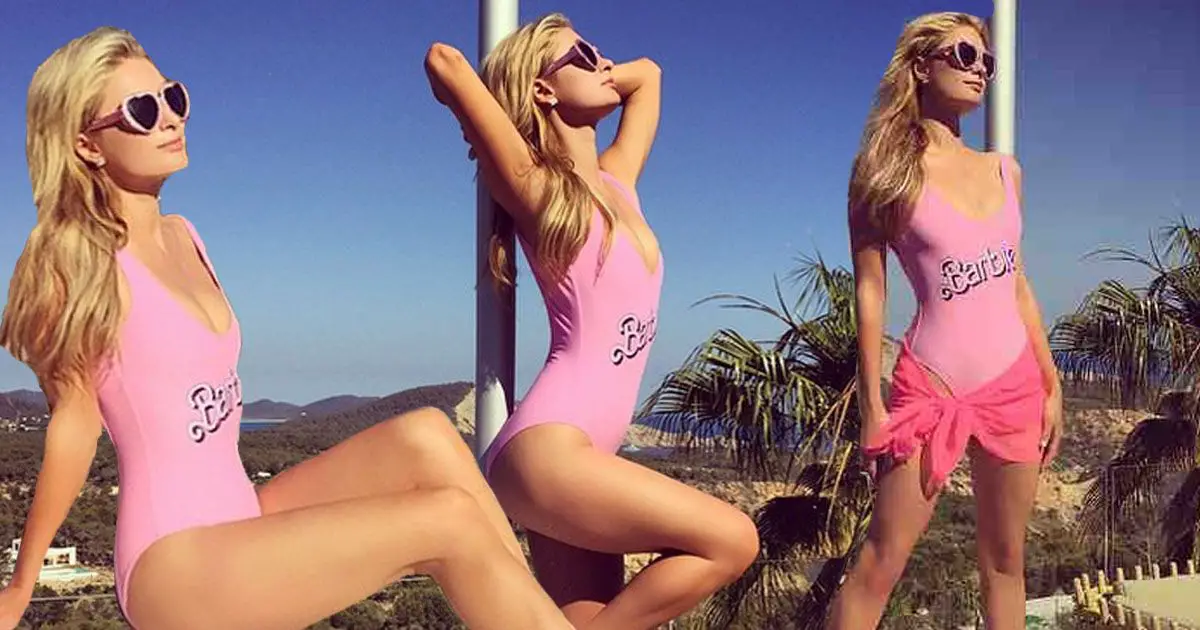 The jet-setter has always been a Barbie girl, now posing in a pink Barbie swimsuit and glittering heels, all dressed up for her party "Foam & Diamonds" in Ibiza.
35. Nina Dobrev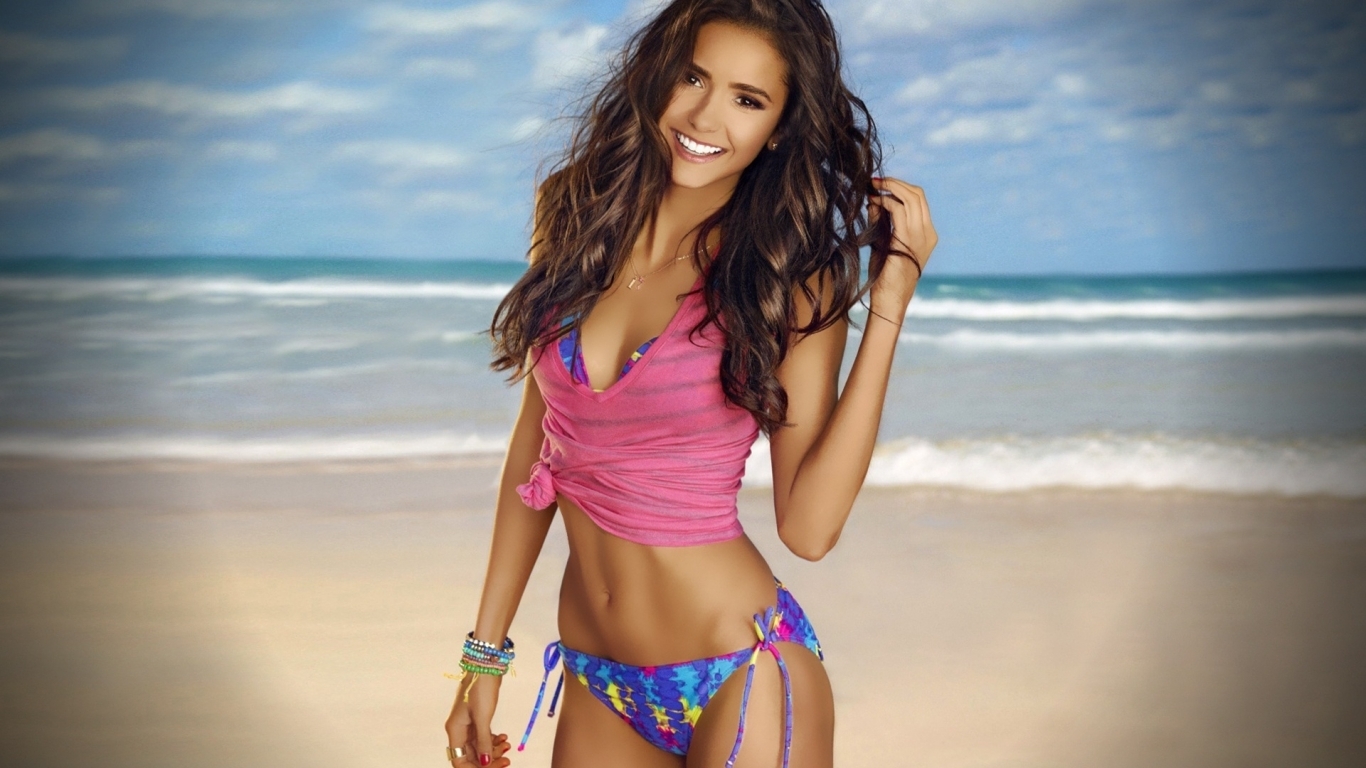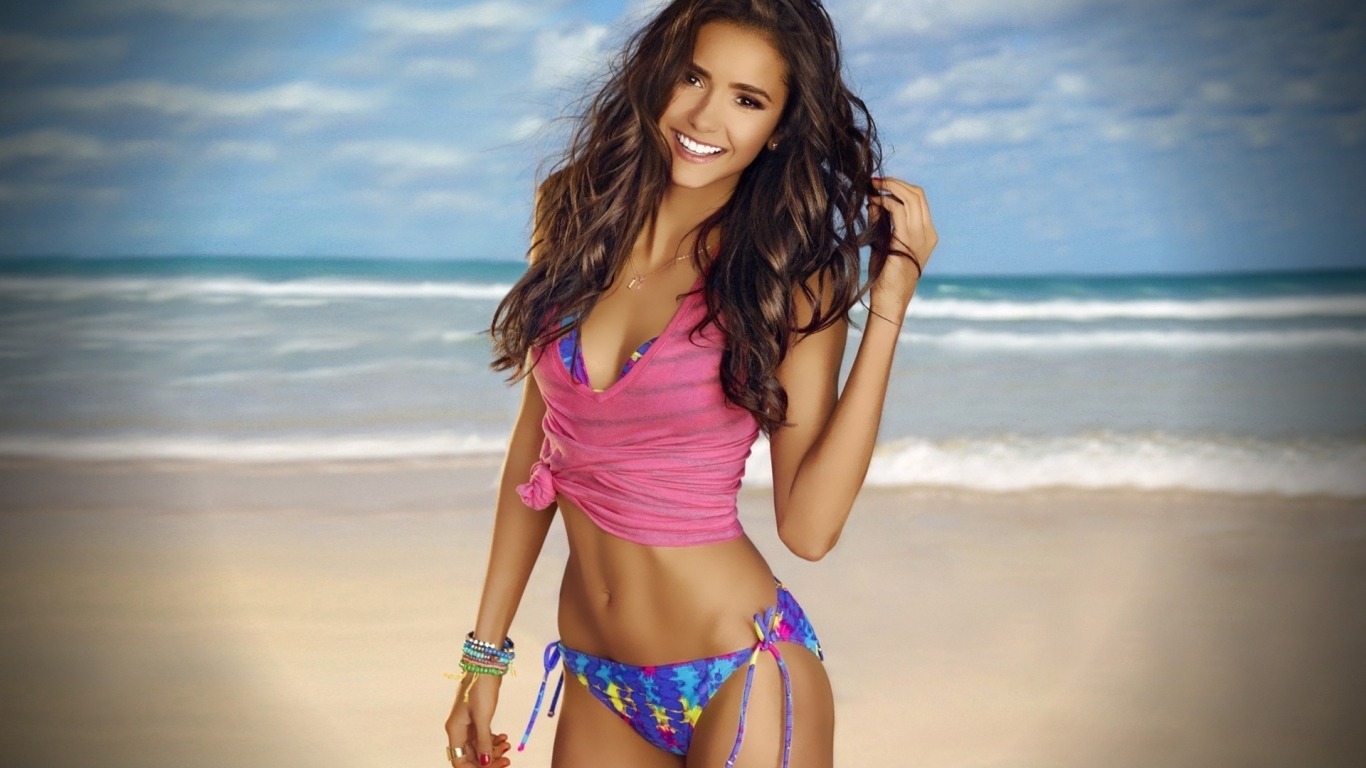 57% of Nina Dobrev's fans have voted and chose this photo to be her best bikini look. Would you add your vote to the percentage?
36. Audrina Patridge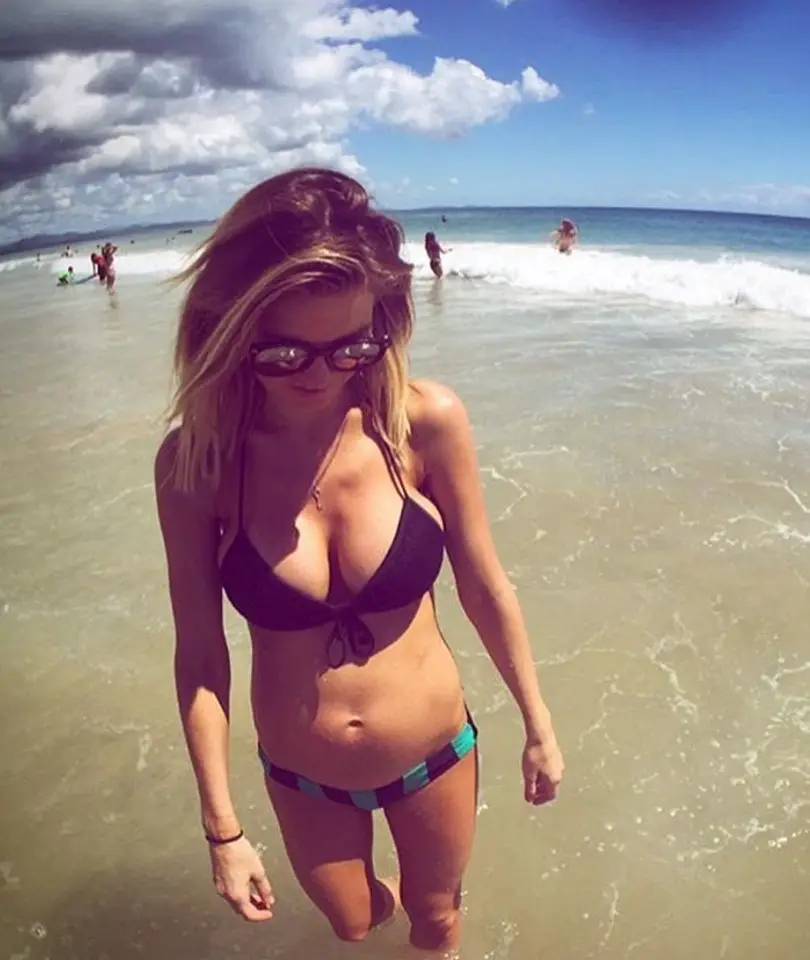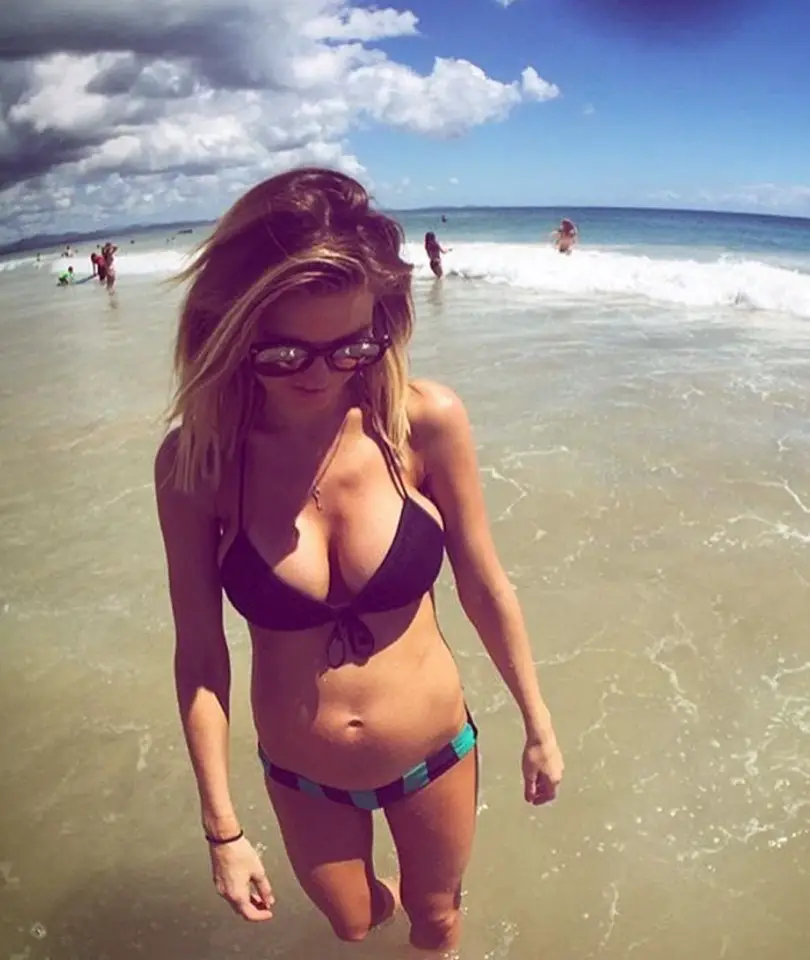 Even with a baby bump Audrina looks toned, relaxing on her vacation with her fiancee in Australia.
37. 
Leigh-Anne Pinnock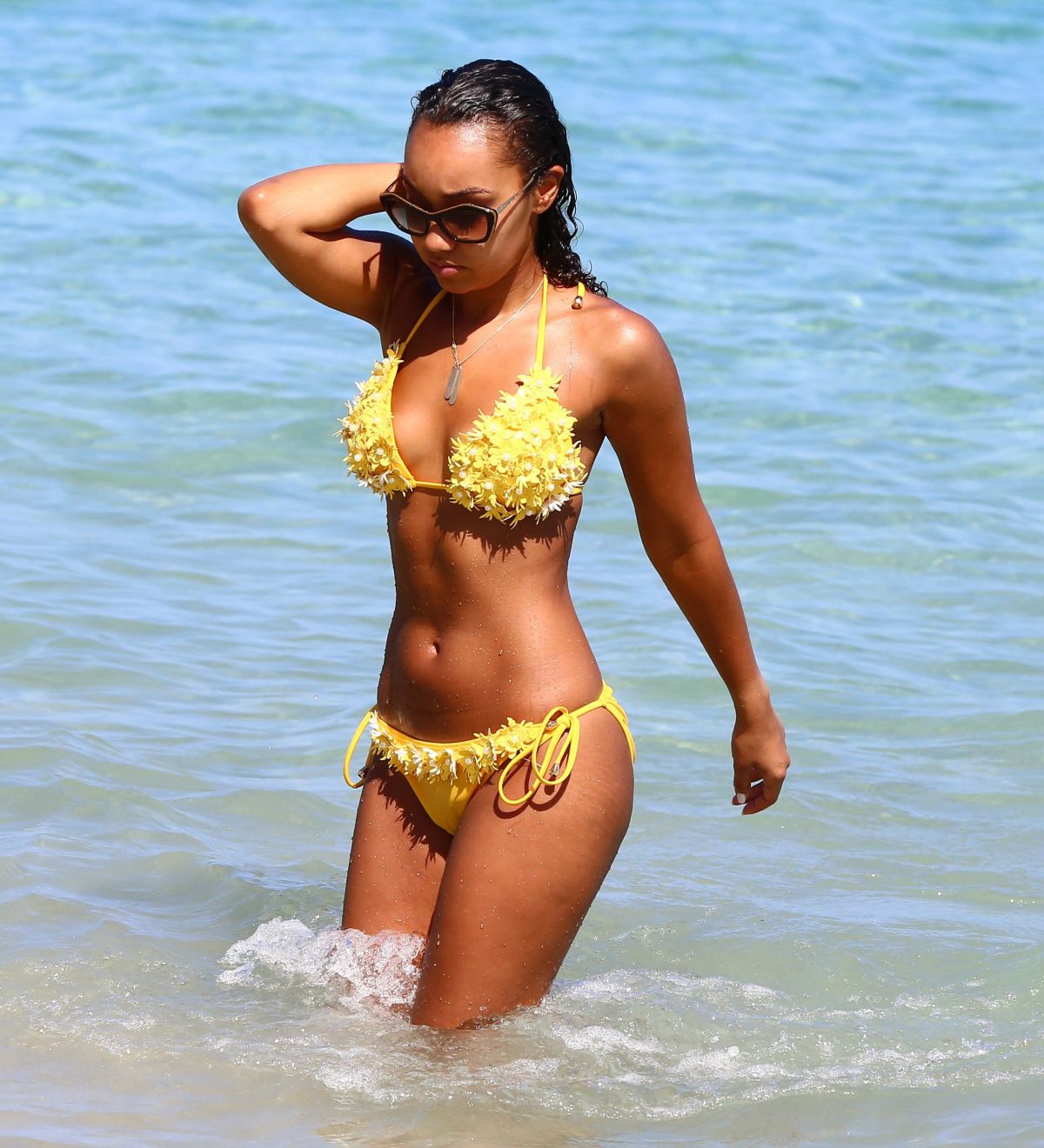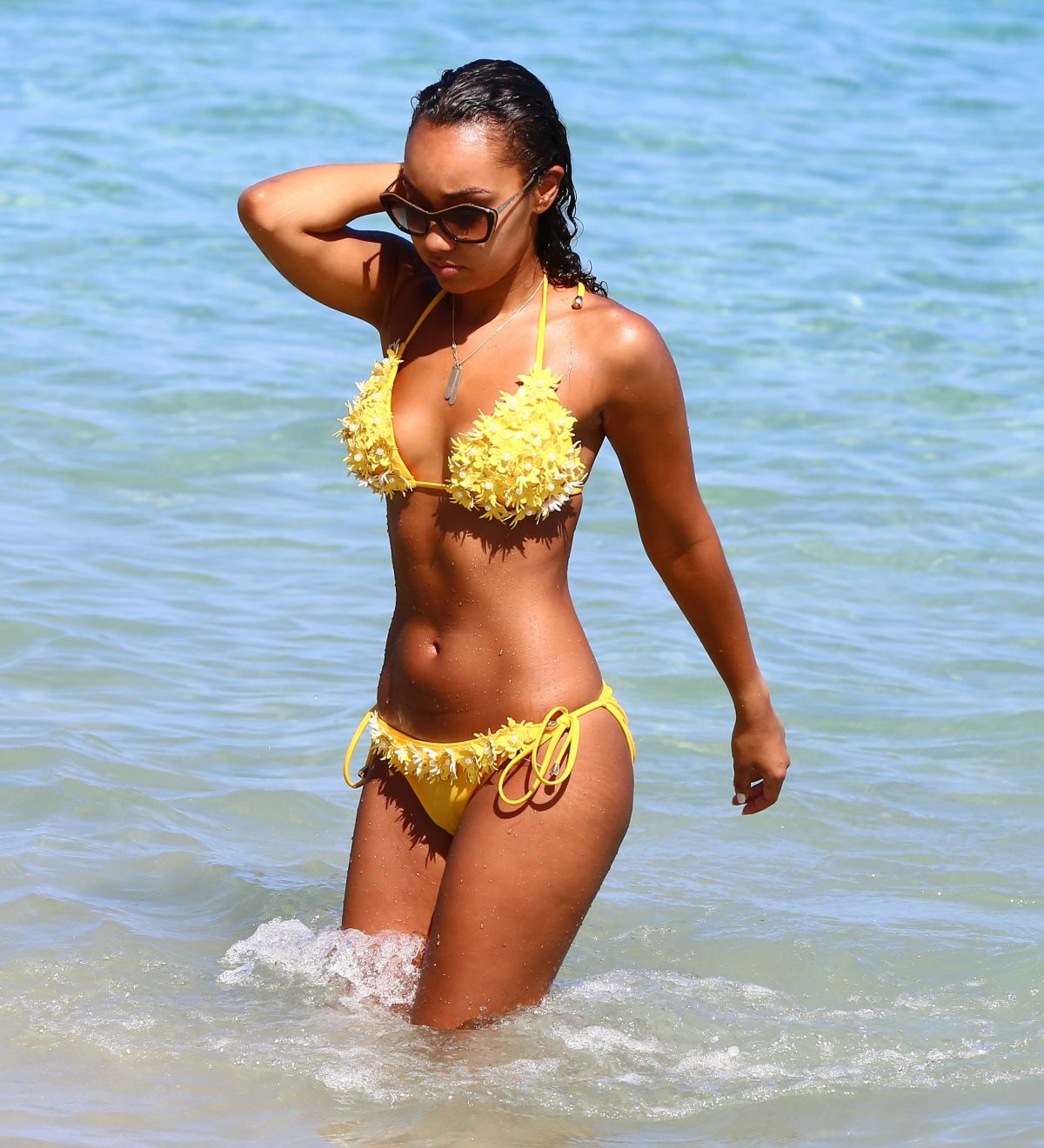 The yellow bikini looks good as a contrast to Leigh-Anne's tanned body, while she is swimming in Jamaica.
38.  
Perrie Edwards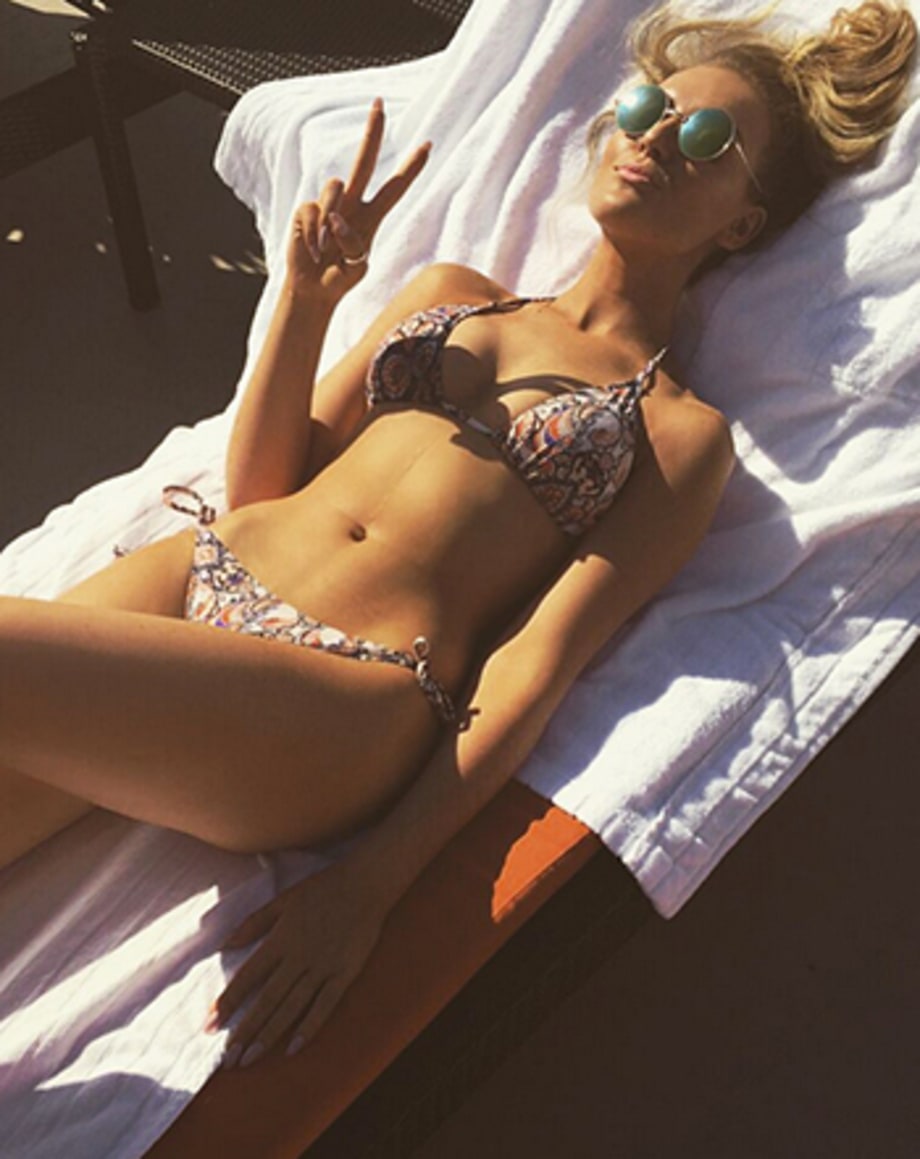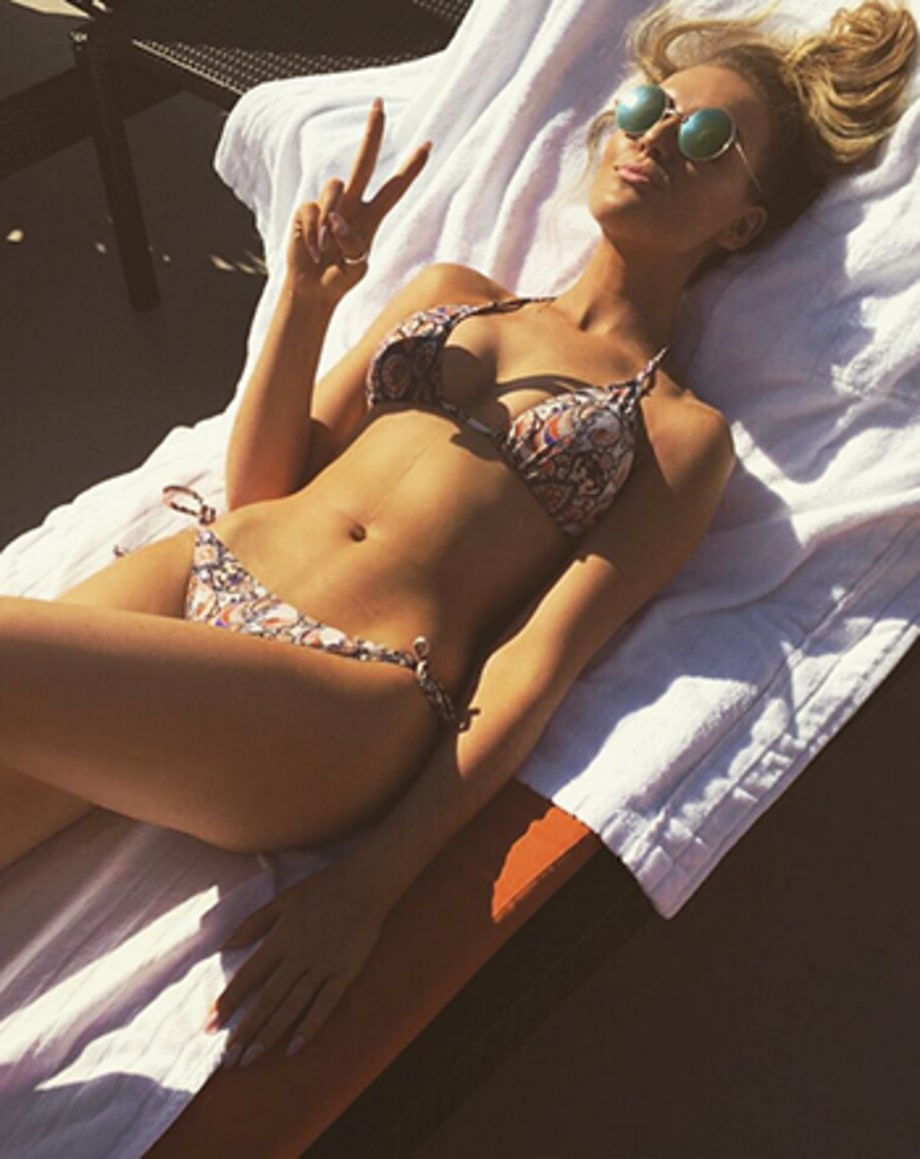 After her breakup with Zayn Malik, Perrie peacefully rests and sunbathes, revealing her sexy bikini body.