When you think of the royal family, you immediately get an impression that they are these snobbish people who do not open their private lives to the public. Even though royalty was like that in the past, things have changed nowadays and Britain's Princess Kate and Prince William lead normal lives, smiling on every picture and even showing affection in public. However, real cuteness comes into the whole picture when their kids Prince George and Princess Charlotte have their photographs taken. Just watch through these photos and see for yourself.
1.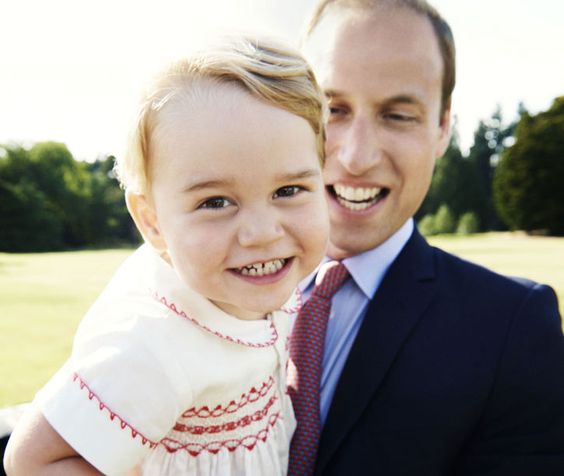 What is cuter than a father and son together being happy together and smiling?
2.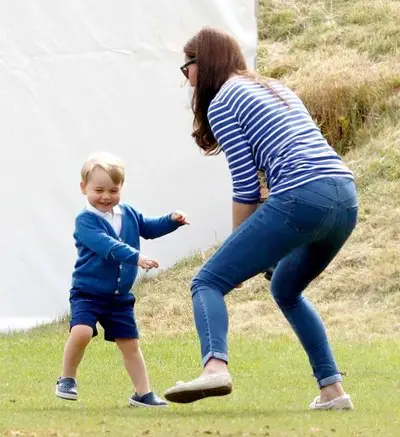 Kate Middleton is playing game of tag with little George during William's polo match.
3.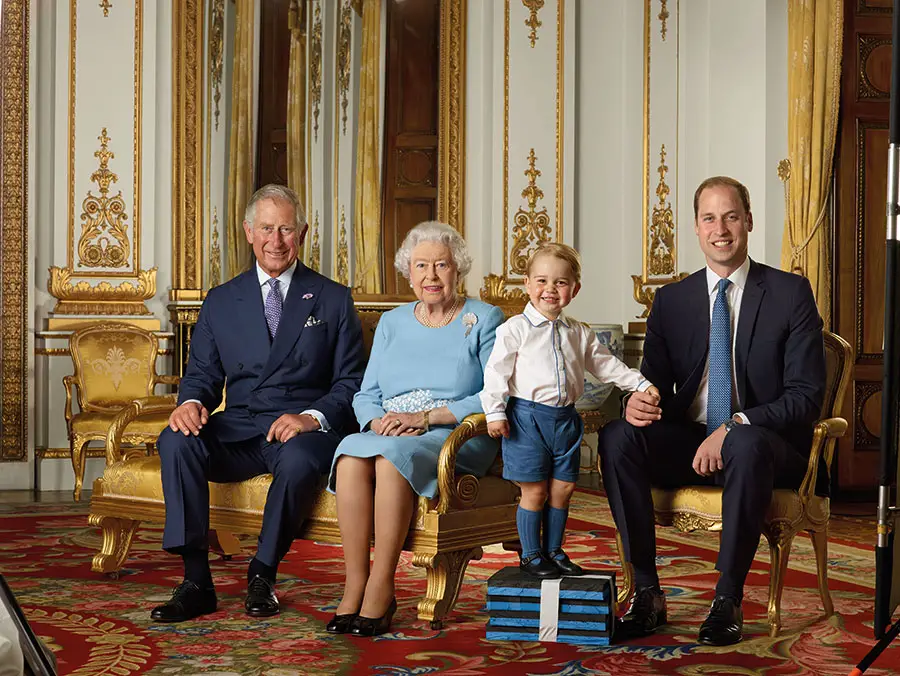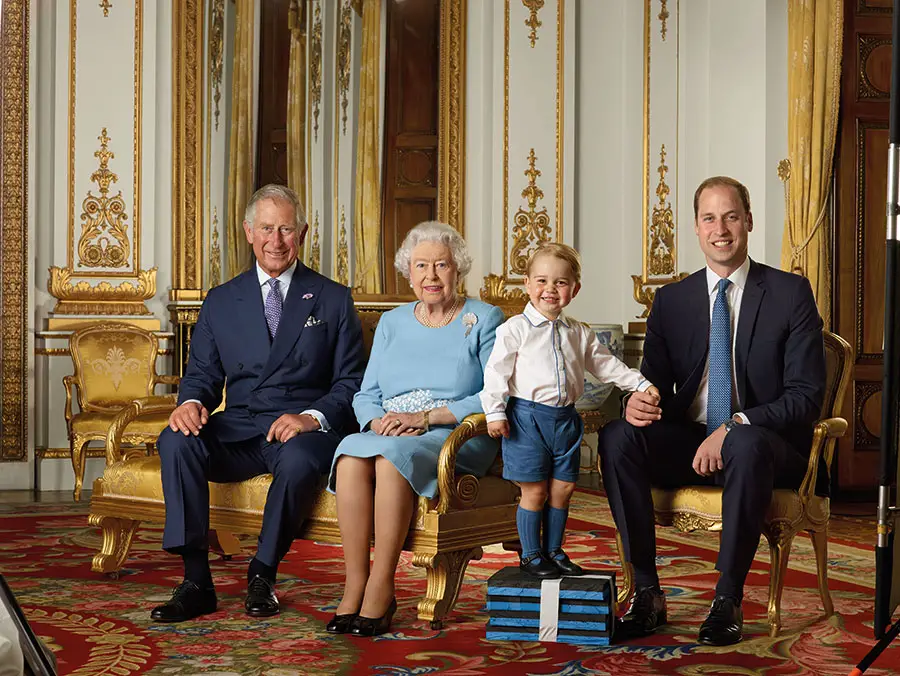 This family photo has appeared on a set of four first-class stamps for the Queen's birthday and it is the first time that little Prince George has appeared on a stamp.
4.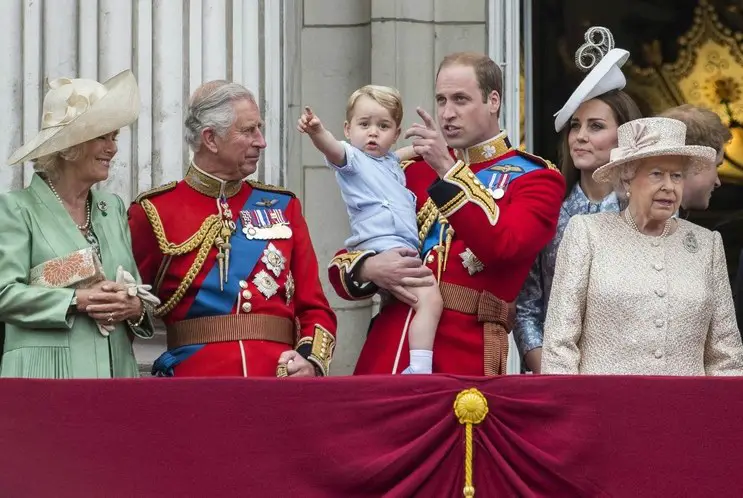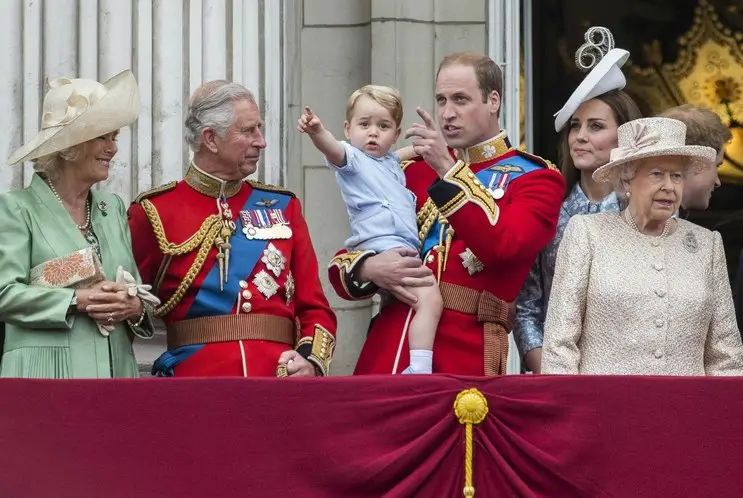 Something has caught Prince George's attention and of course he will show it to his dad William.
5.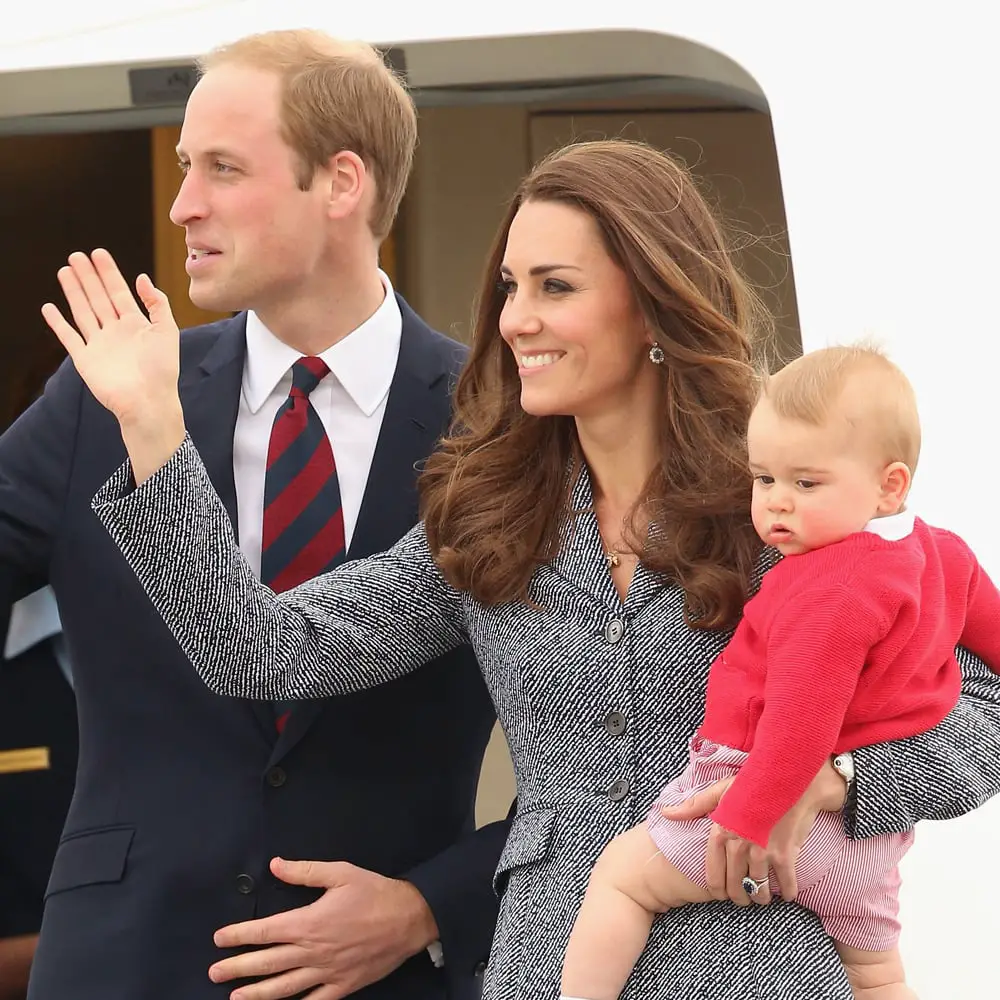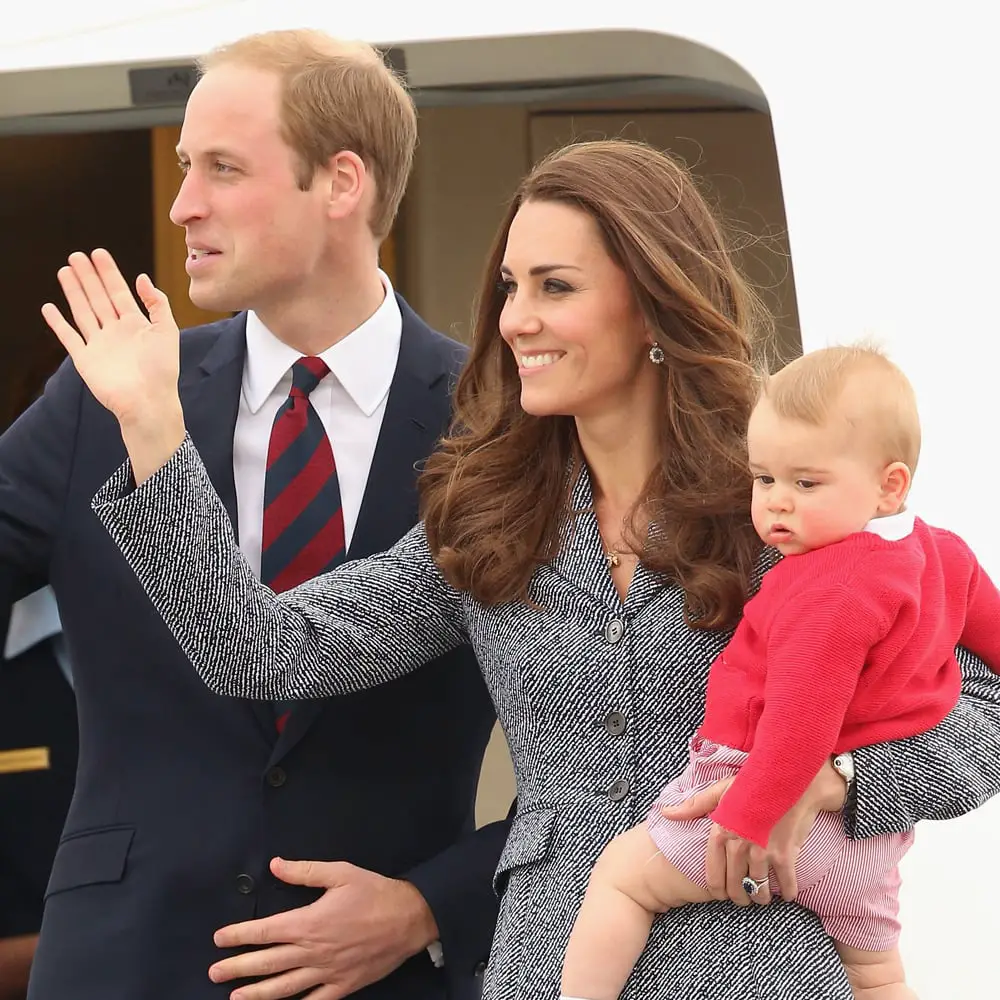 The photo is taken when the family went on a Royal tour to Australia and New Zealand.
6.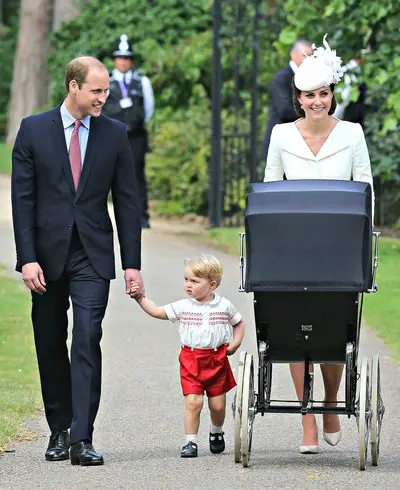 Just a casual walk where Kate looks flawless wearing white, while Prince George couldn't look cuter, wearing those red shorts.
7.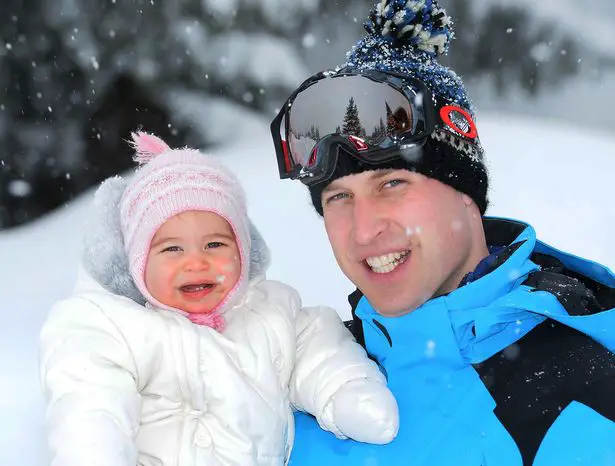 Isn't the 2-year-old Charlotte the cutest? She is smiling while the family was on a winter holiday on the French Alps.
8.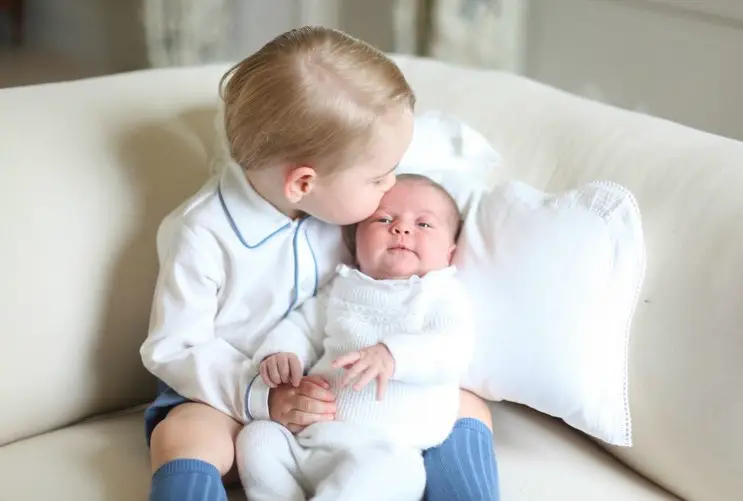 Prince George giving his newborn sister Charlotte a kiss will definitely make you melt.
9.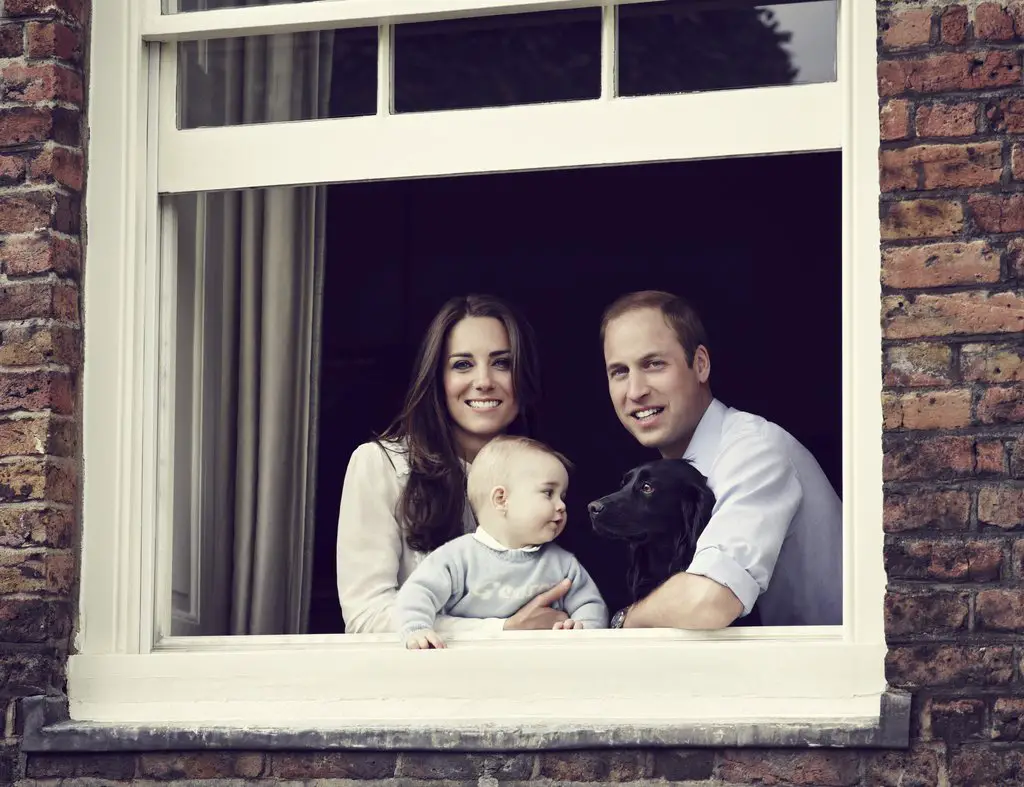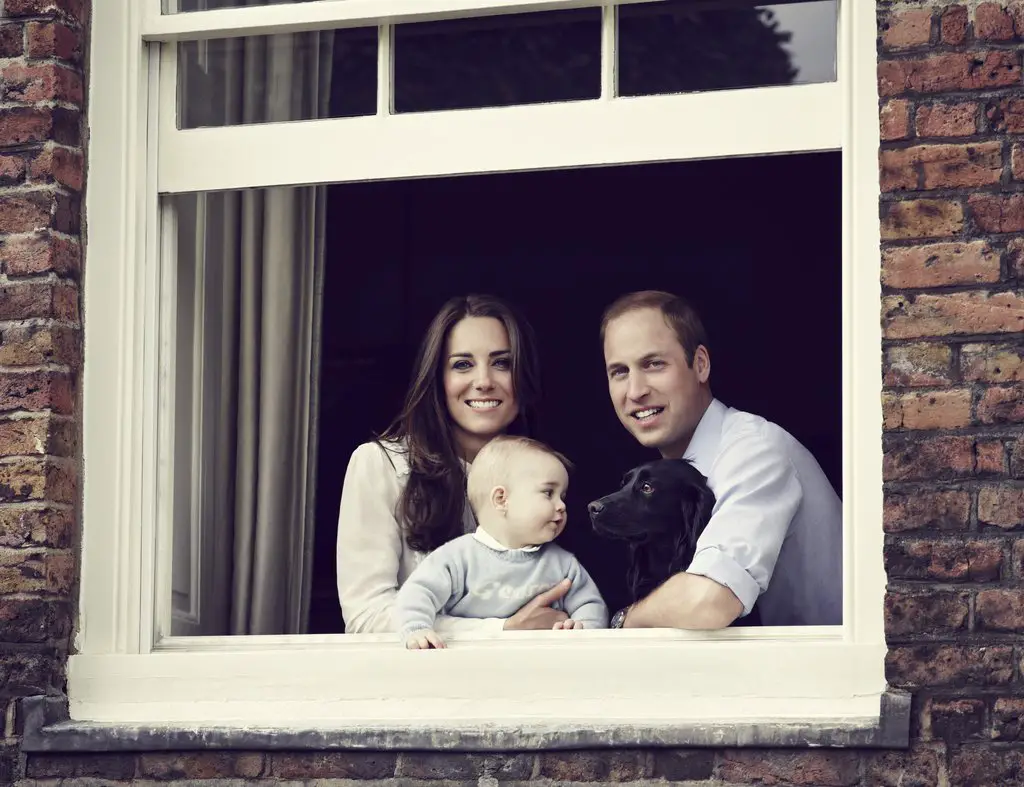 This is the second family portrait for which Prince George posed, looking at their dog with eyes full of love.
10.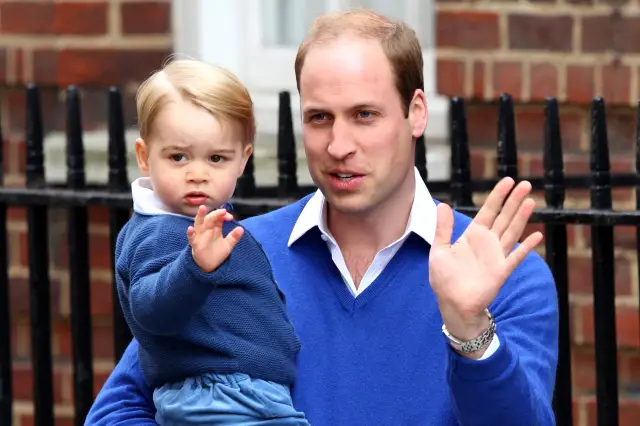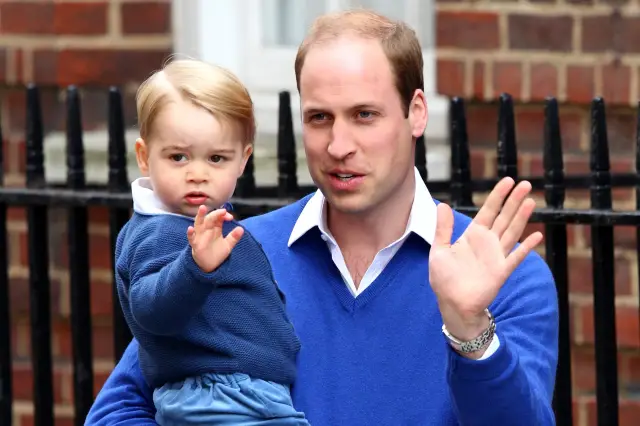 While Prince William and little Prince George were on their way to the hospital to see Princess Kate and the newborn baby, they waved to the camera.
11.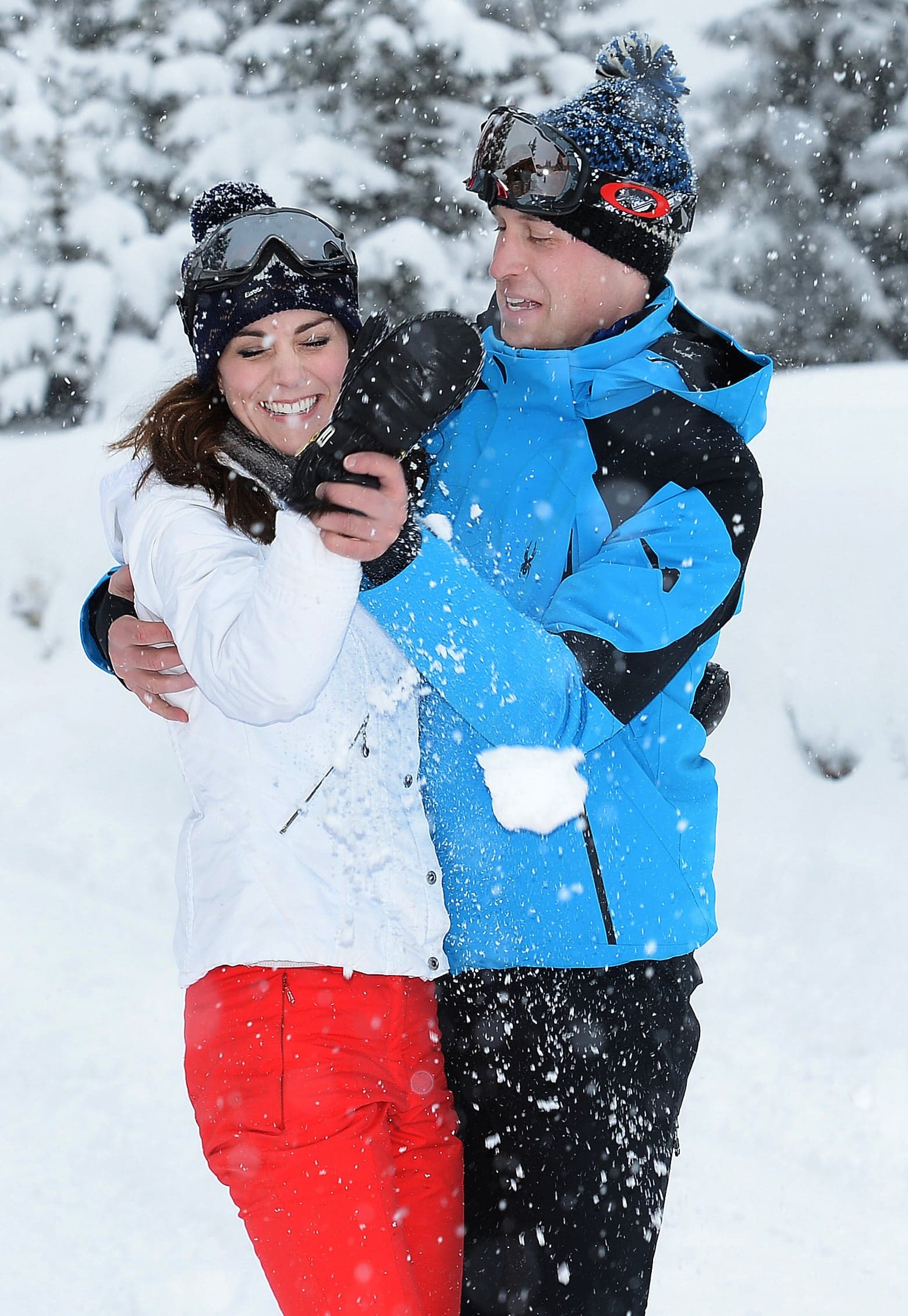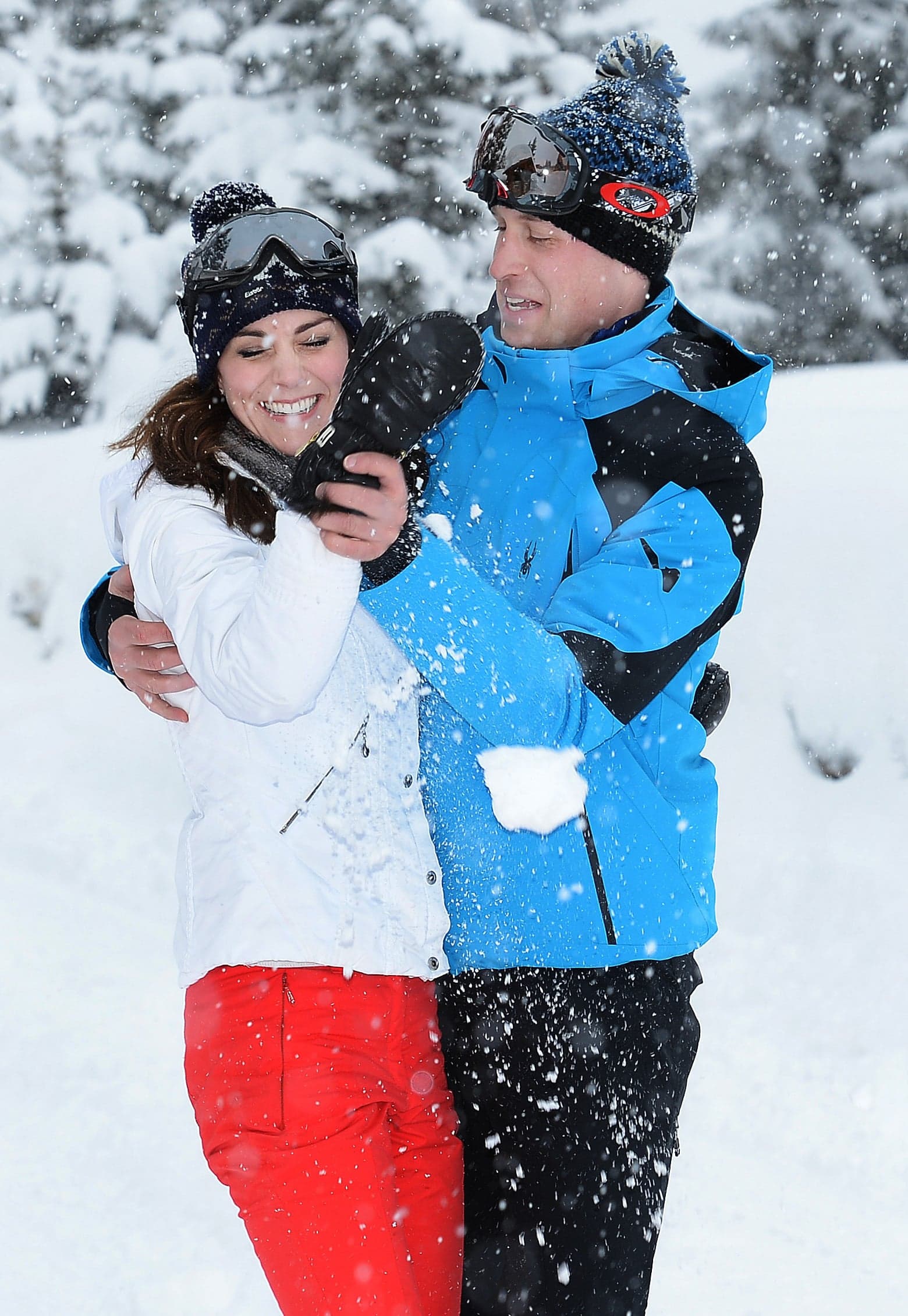 Snow fight between the Royal couple while on their ski adventure in the French Alps.
12.

For the happening when this particular photo was taken, the etiquette expert Hanson has said that the Royals have become too normal. But we like them anyway, right?
13.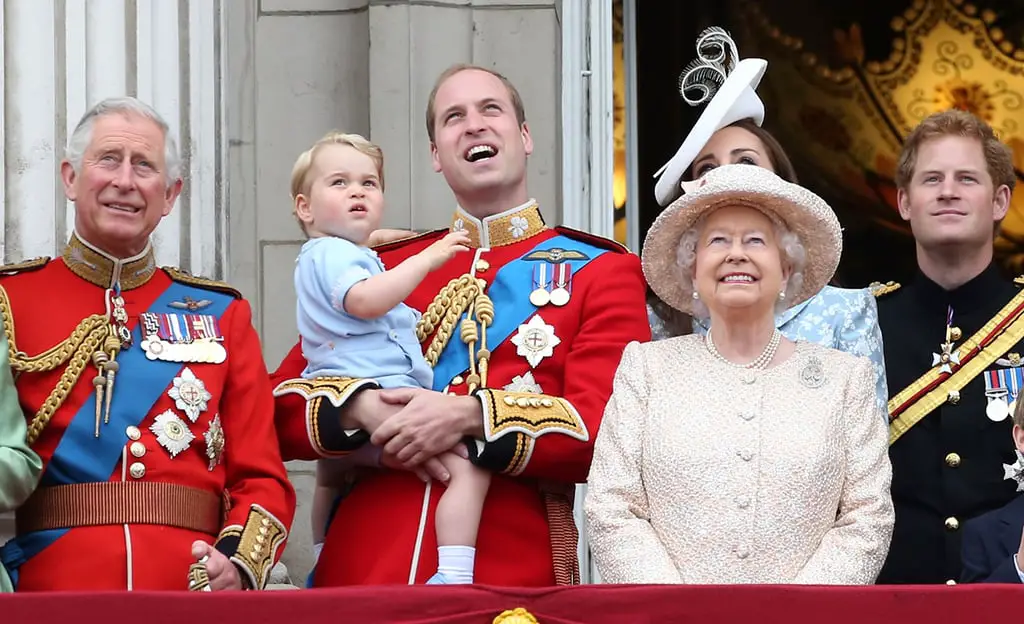 Little George is watching the festivities for the annual Trooping The Colour Ceremony day, celebrating Queen Elizabeth's birthday.
14.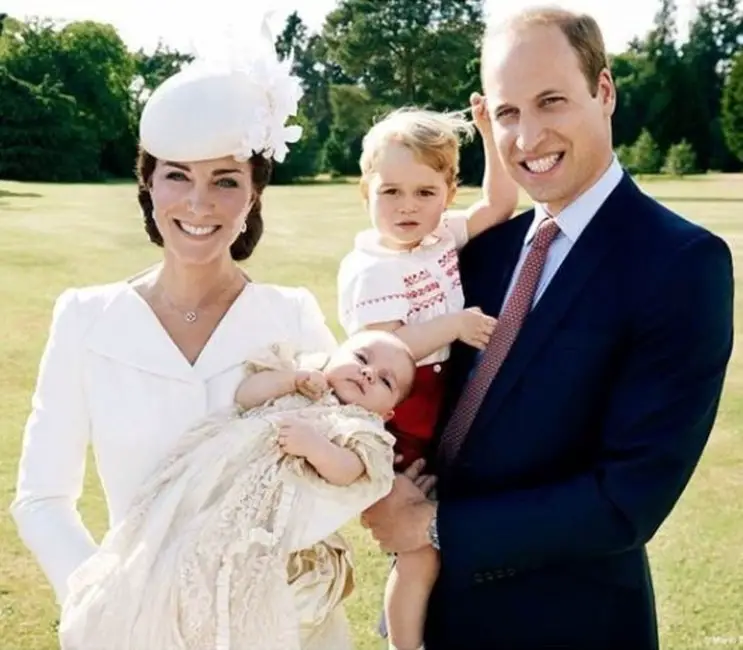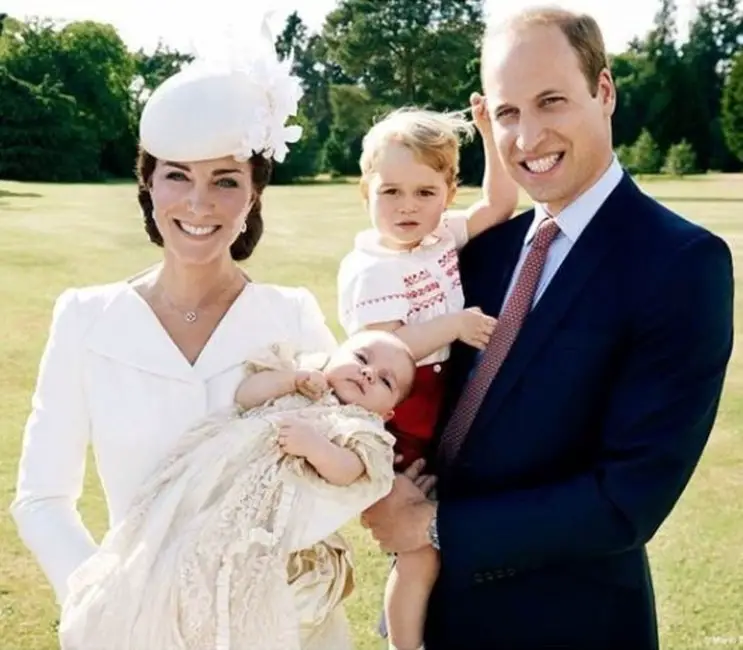 Isn't Kate looking all classy for this photoshoot?
15.
Prince Harry was photographed talking to another officer in 2008, preparing to leave Afghanistan.
16.
Yet another photo at the Trooping The Colour Ceremony, where the lovebirds Prince William and Princess Kate show how happily married they are.
17.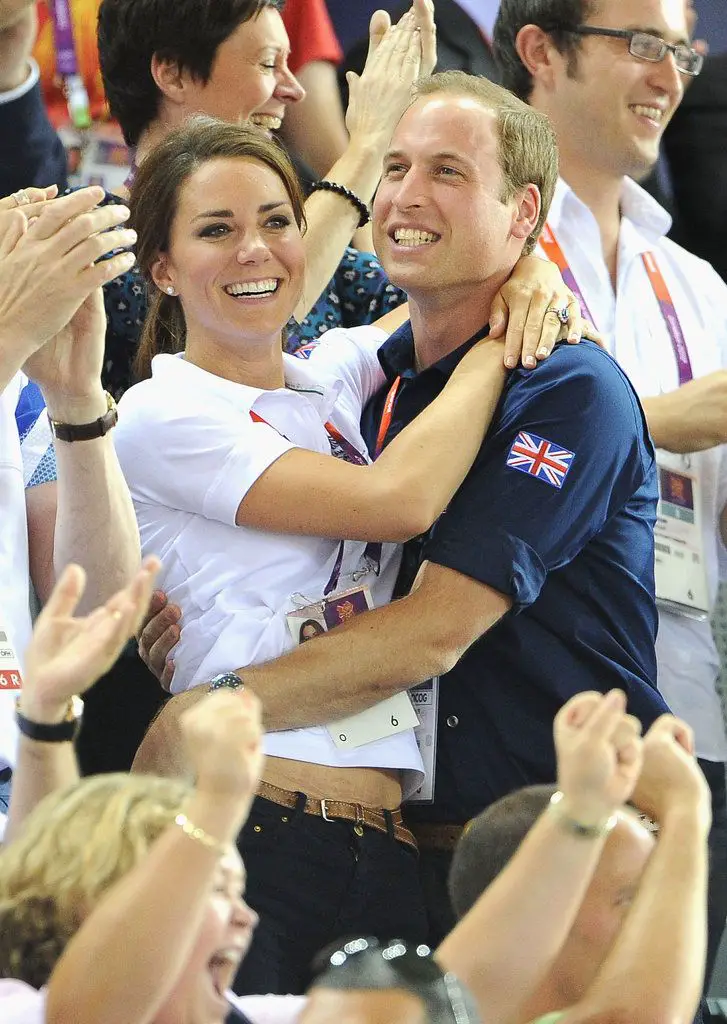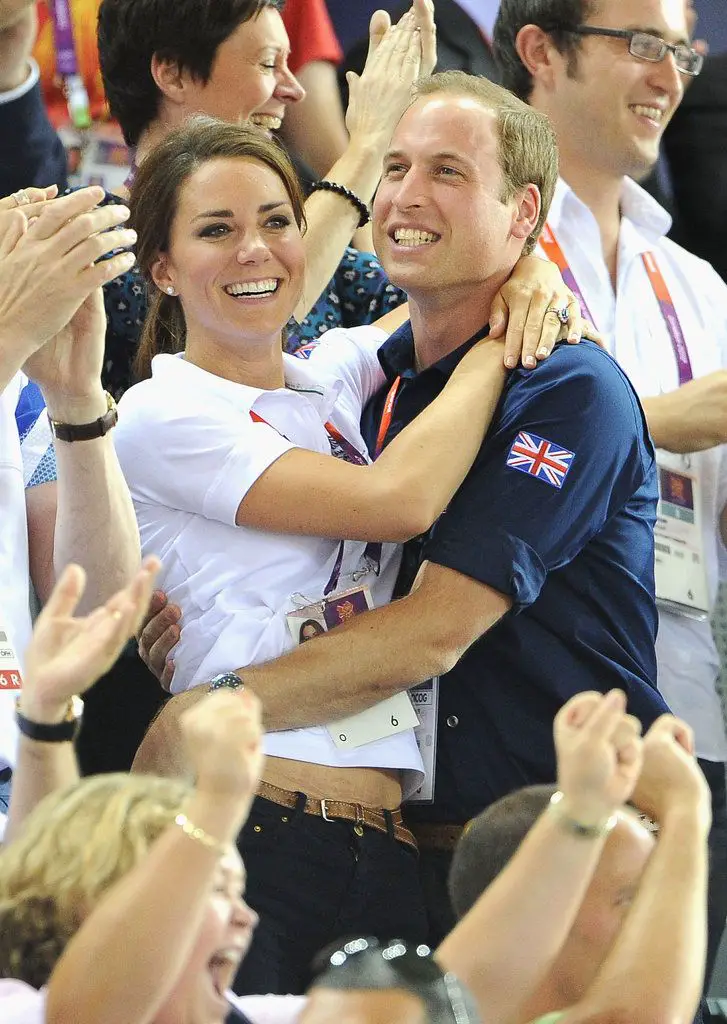 Showing affection in public is not quite an acceptable habit for Royals, but Kate and Will obviously couldn't hide their love.
18.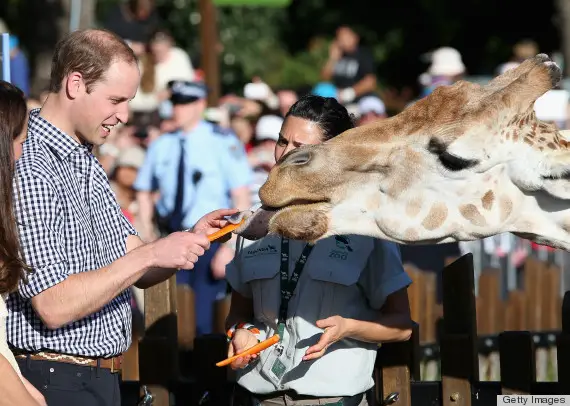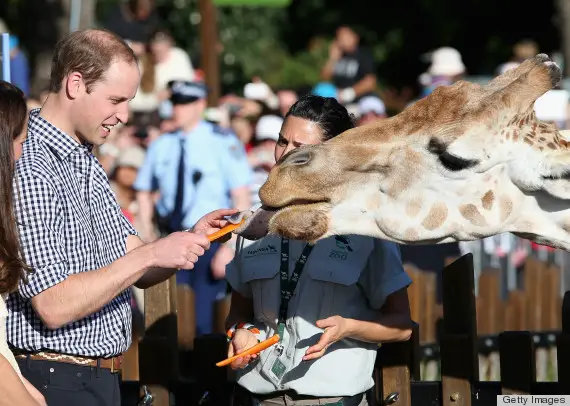 Another moment captured on the tour in Australia, Prince William feeding the giraffe.
19.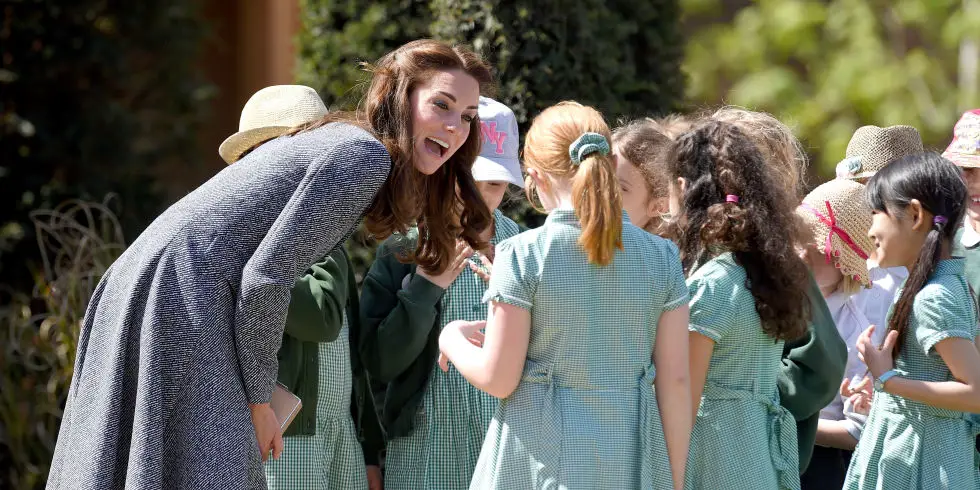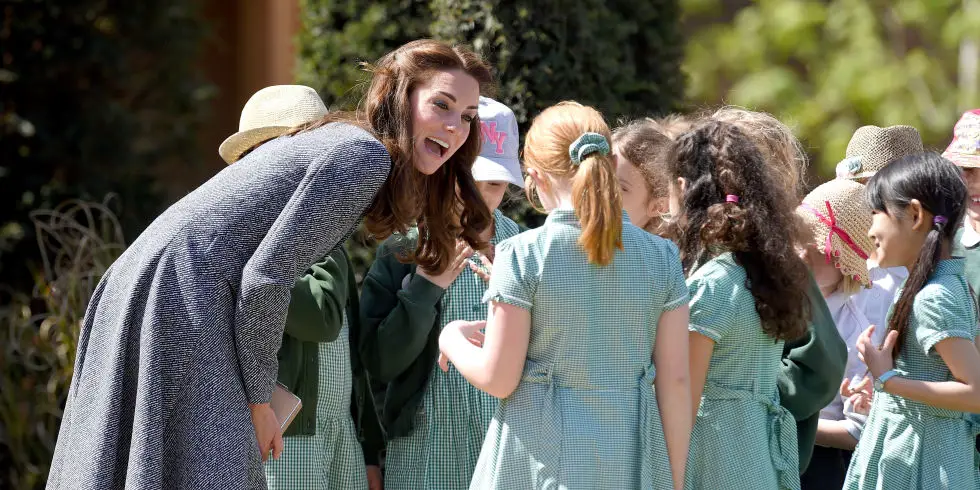 During Princess Kate's meeting with a bunch of 9-year-olds she revealed having a pet hamster, which was confirmed by Darcy saying: "She said she had a hamster, and [Princess] Charlotte really likes it because the whiskers always tickle her face."
20.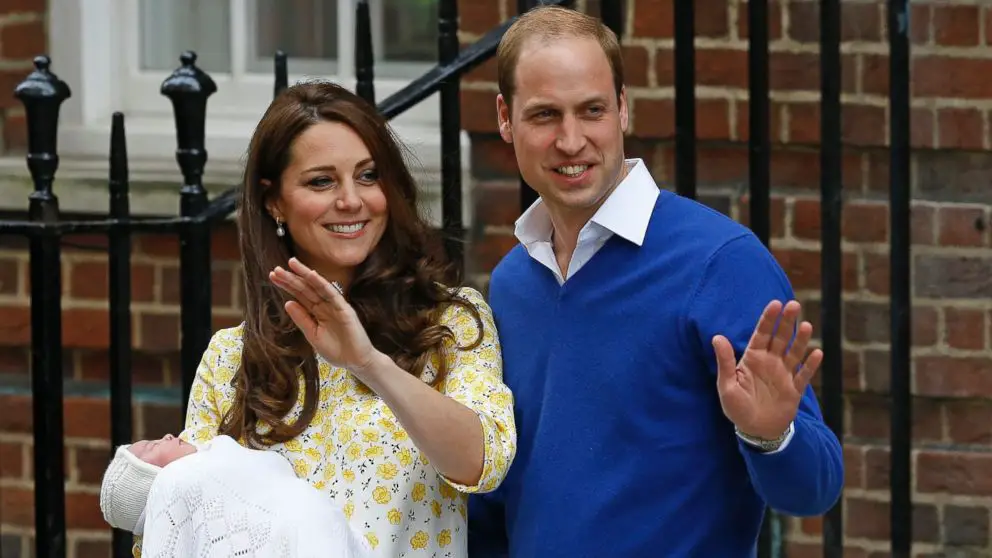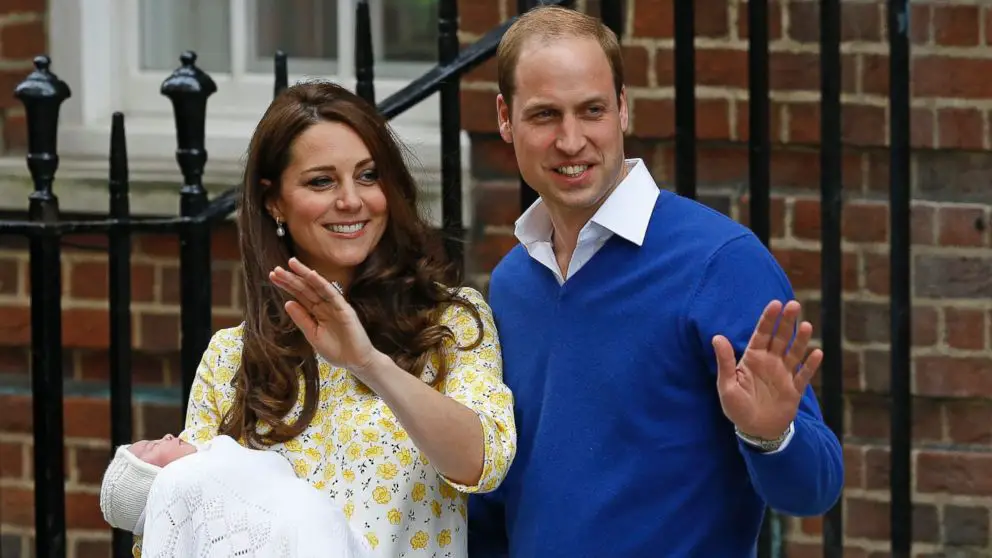 Aren't they the perfect couple who are always smiling?
21.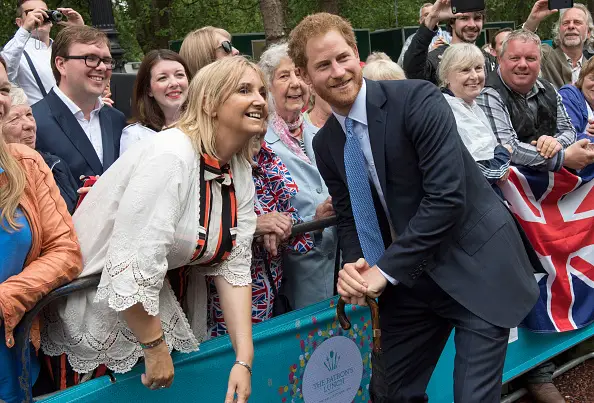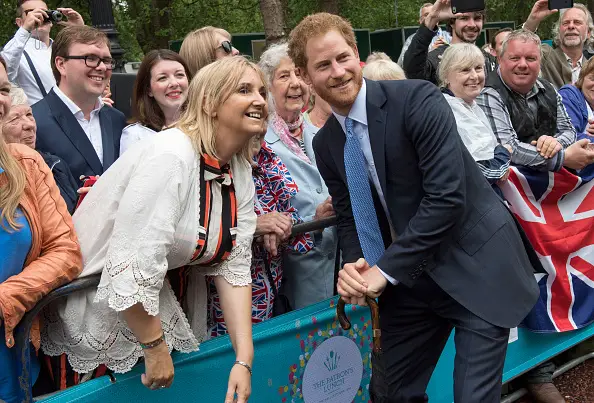 For the Queen's 90th birthday at "The Patron's Lunch" celebration, Prince Harry strikes a pose with a guest.
22.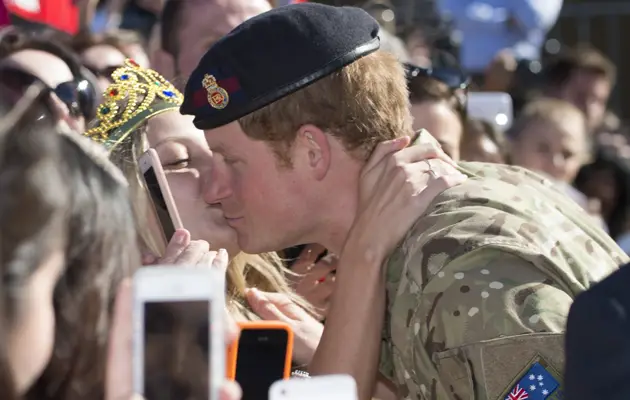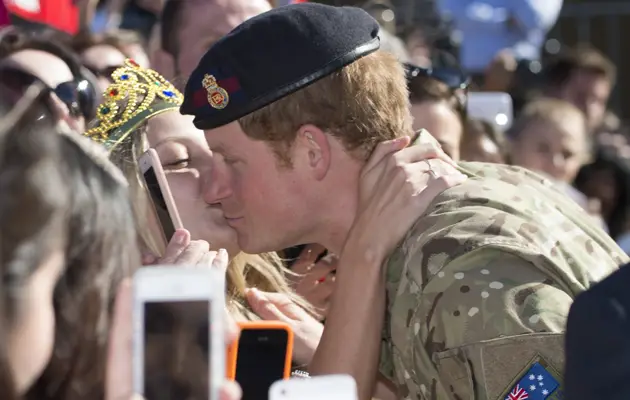 During Prince Harry's visit at the Sydney Opera House, this lucky girl stole a kiss from one of the most wanted bachelors in the UK.
23.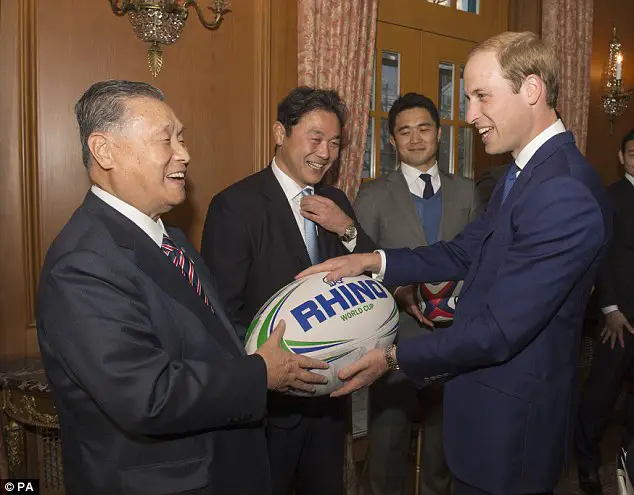 At the reception in the British Embassy, the former Japanese Prime Minister Yoshiro Mori gives this huge rugby ball to Prince William.
24.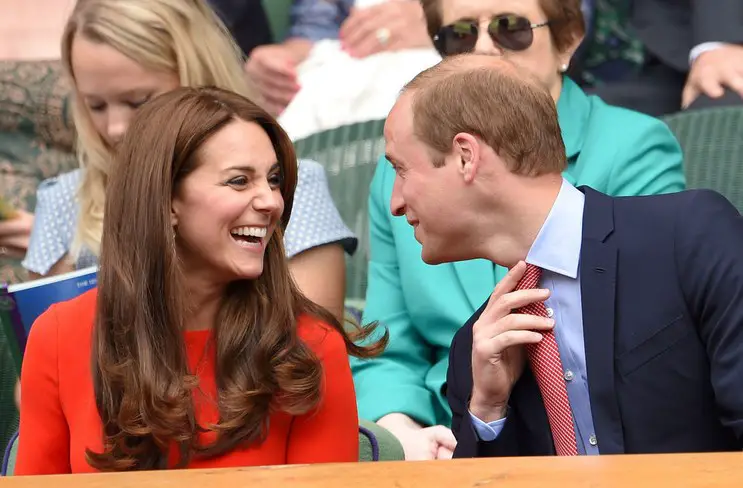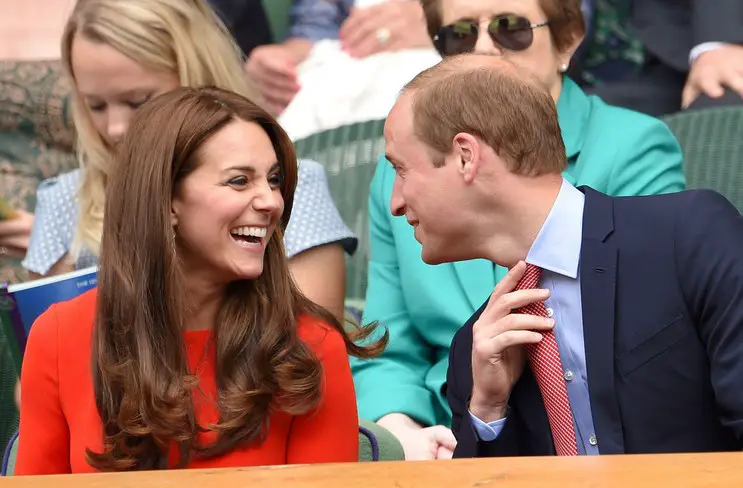 Princess Kate's smile shows how happy and in love she is.
25.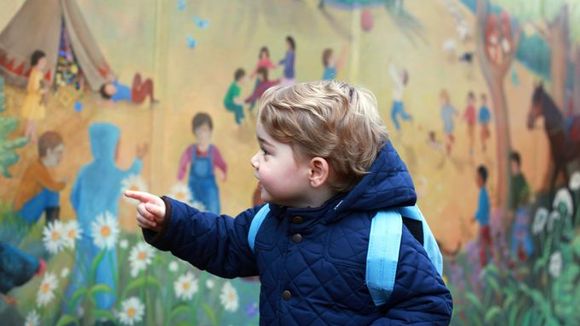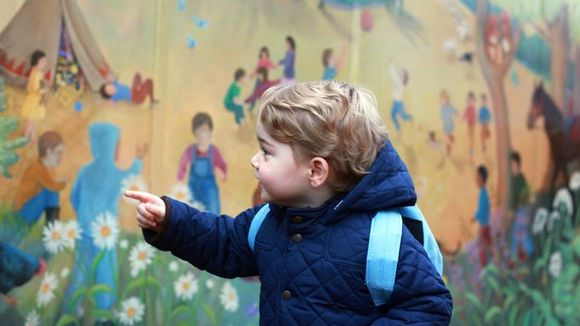 It is Prince George's photo of his first day at nursery school and look how enthusiastic he is for the new start.
26.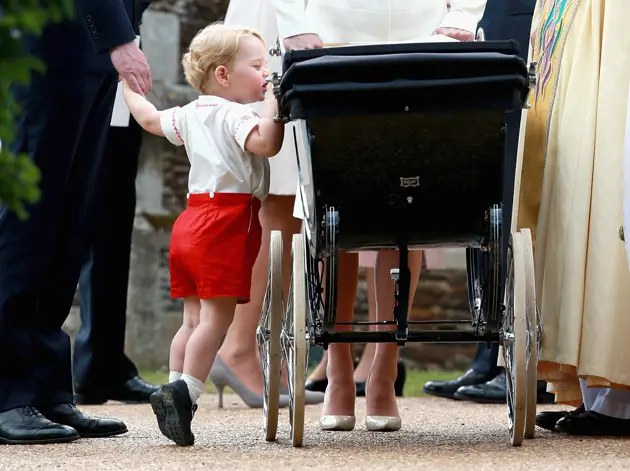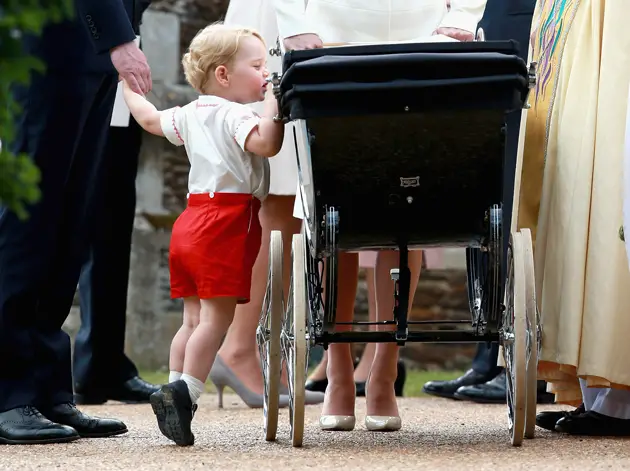 -Just checking if my little sis needs anything.- we assume those were little George's thoughts.
The photo is taken on the 5th of July 2015 after Princess Charlotte's christening.
27.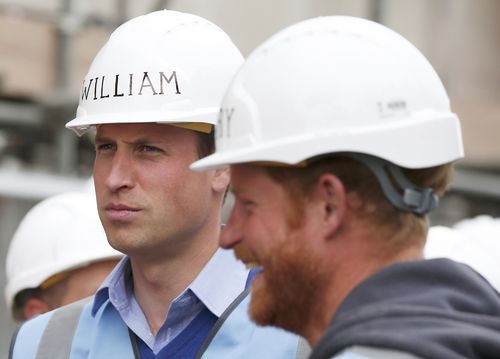 Why so serious Prince Will? Well, maybe he's got that face expression during work. Oh, but isn't it cute how his construction cap is customized and has his name on it?
28.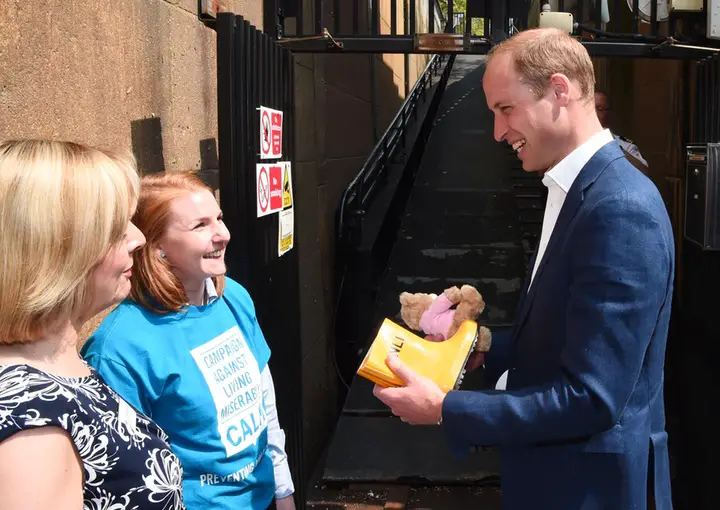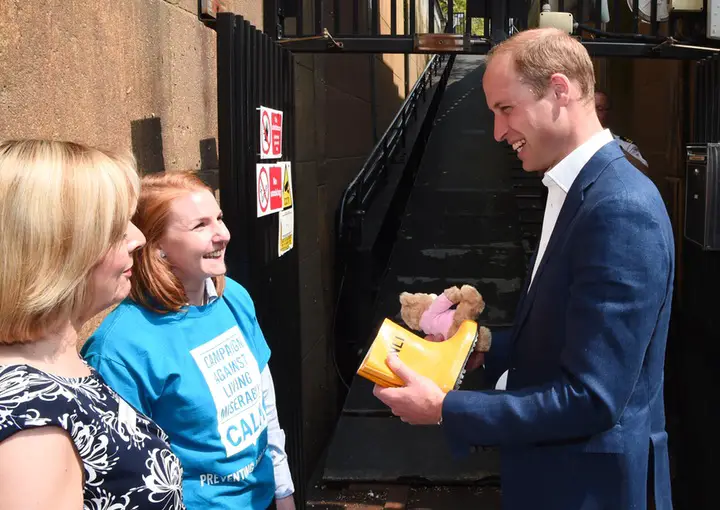 Prince William receives gifts for his kids during his visit at The London's Royal National Lifeboat Institution (RNLI) Tower Lifeboat Station. The yellow boots are for little Prince George, while the teddy bear for Princess Charlotte.
29.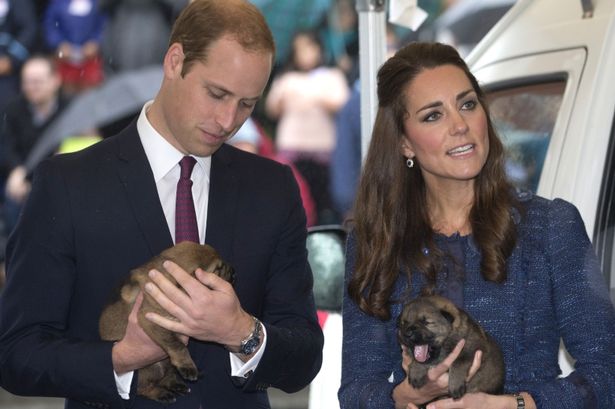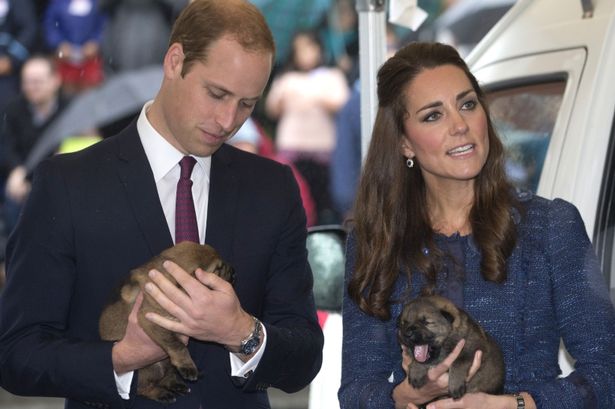 During the couple's visit of New Zealand Police College, they petted these two little German Shepherd puppies.
30.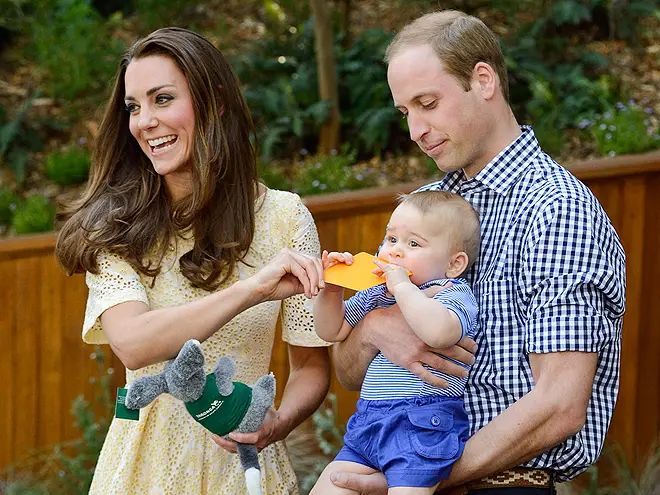 Children put everything in their mouth, but that is how they grow, right? Well, Prince George is no exception.
31.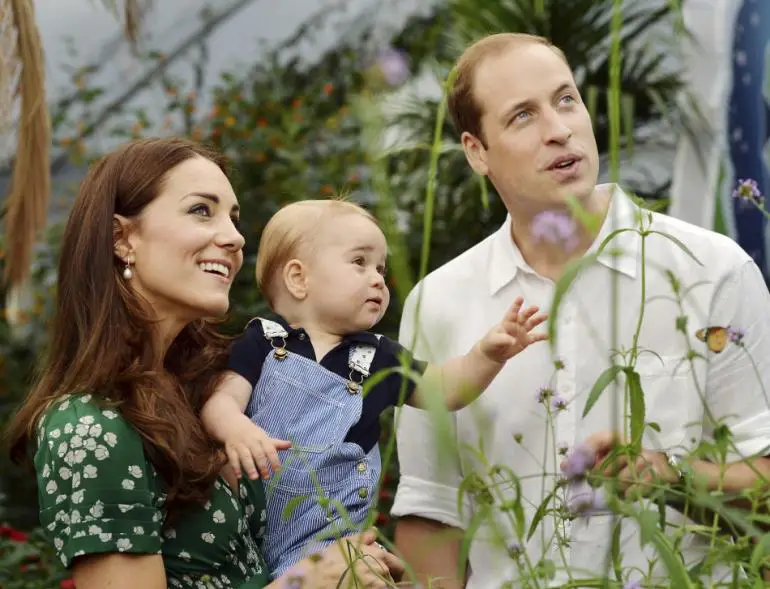 This photo is taken at the Natural History Museum in London in 2014, when Kate and William took their son to visit the Sensational Butterflies exhibition.
32.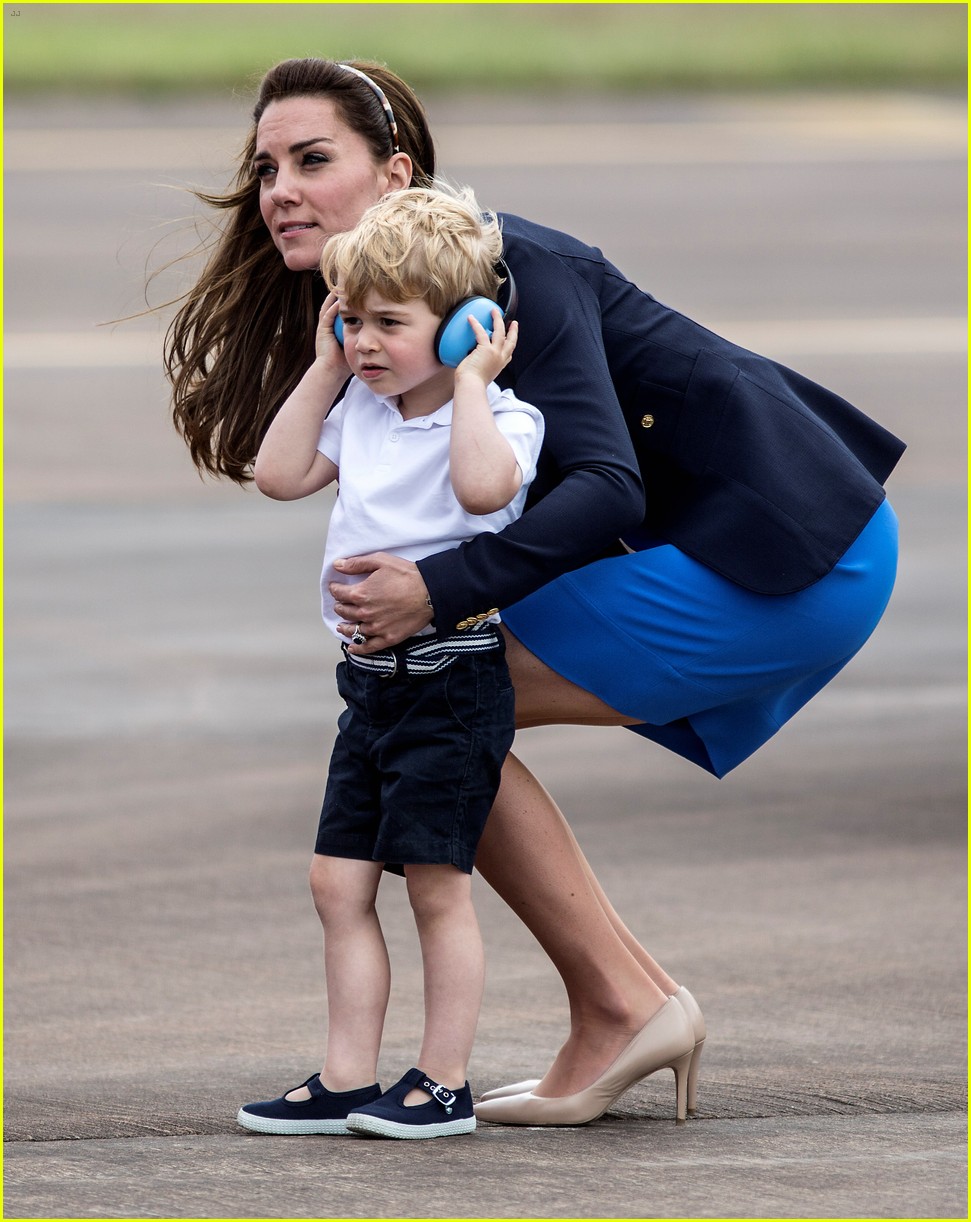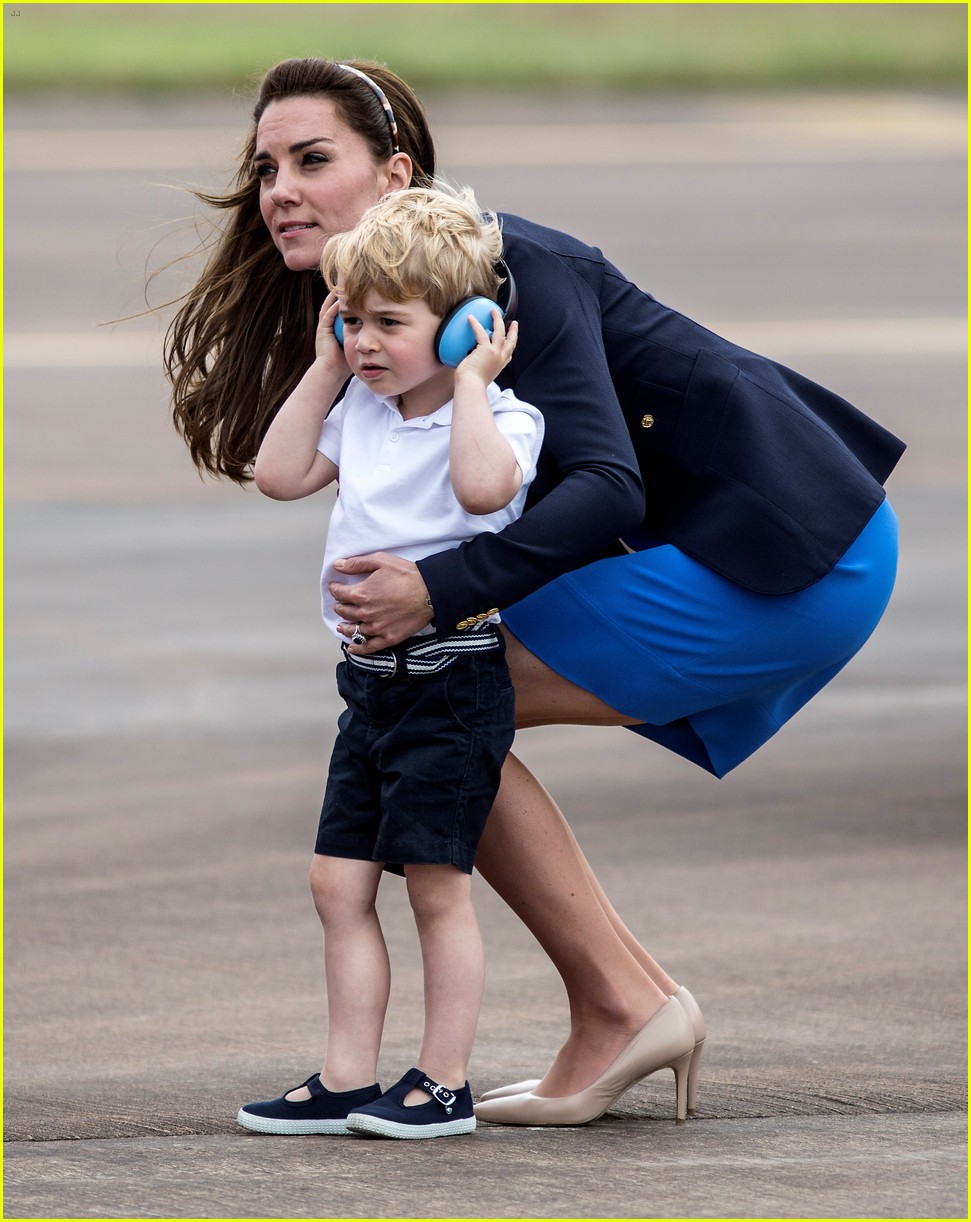 The little one couldn't stand the noise while being on the plane and he was given these blue noise-cancelling headphones to calm him. The photo is taken at The Royal Air Force in Fairford, while Kate and William were checking out planes and helicopters.
33.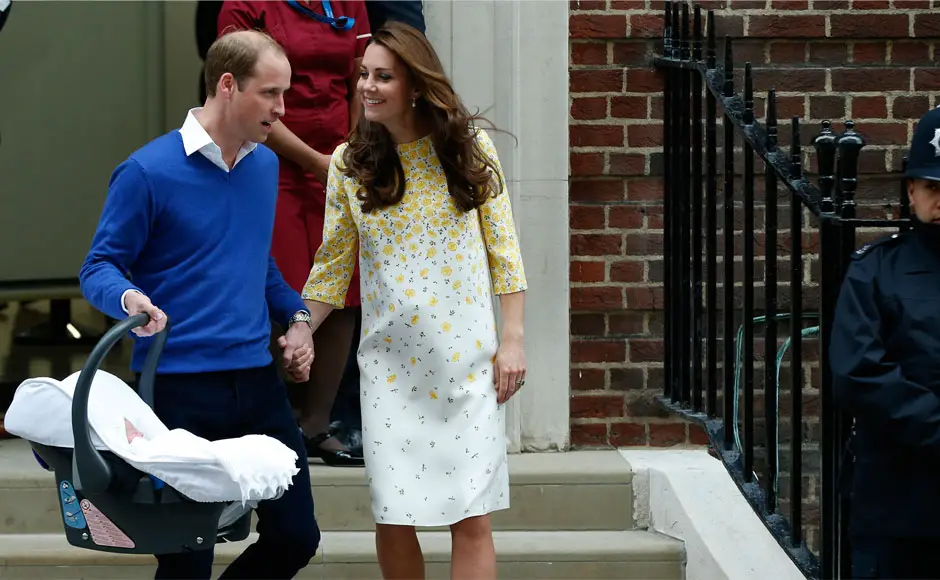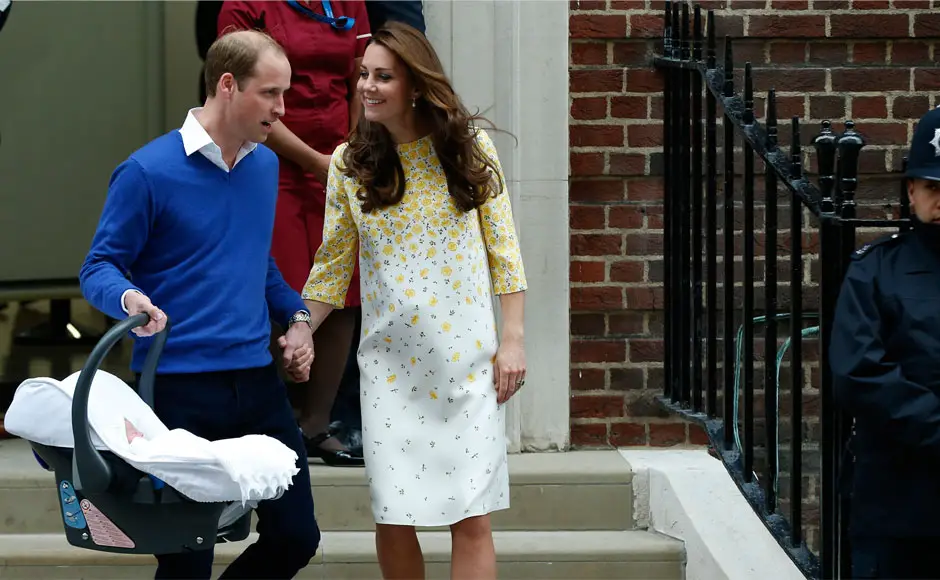 Prince William is carrying the newborn Princess Charlotte while they are heading out of St. Mary's Hospital, going home.
34.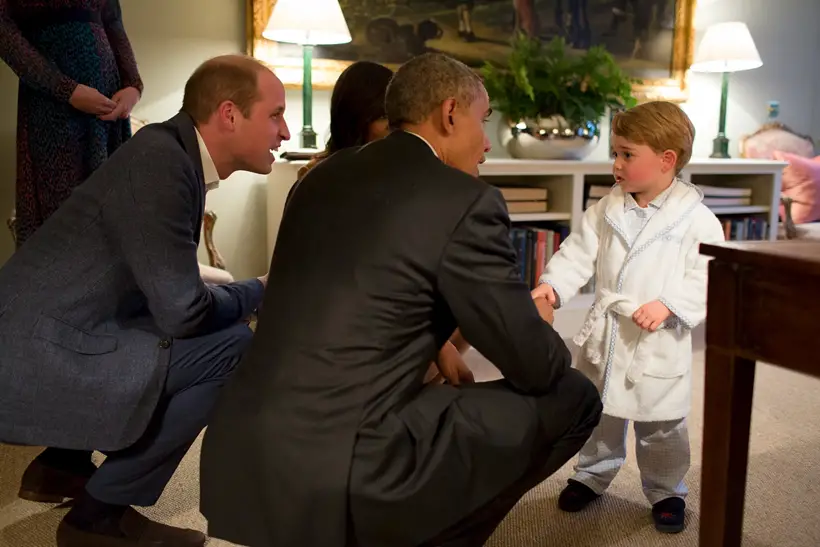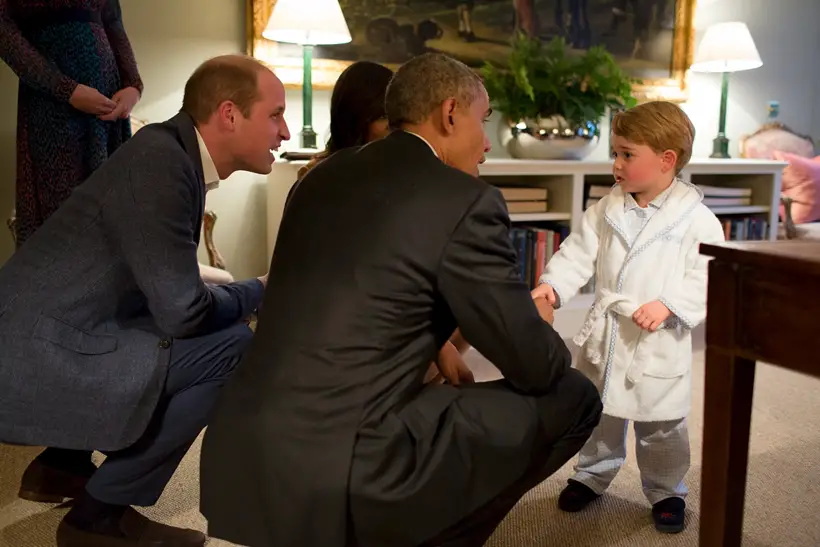 Look at this precious moment when Prince George meets President Obama.
35.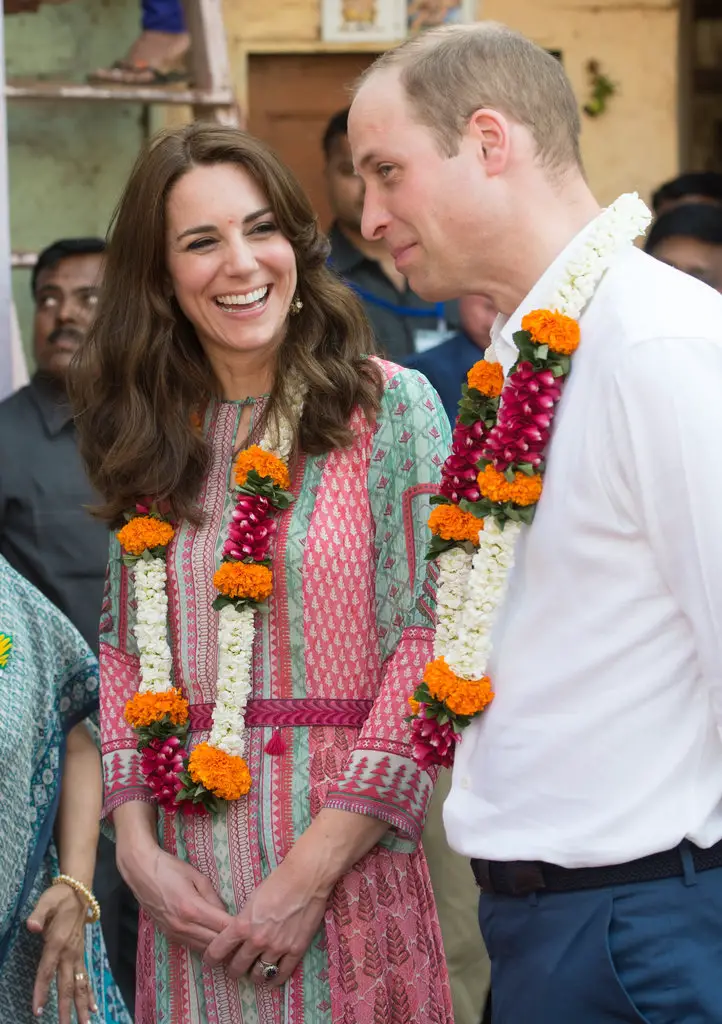 Kate and William on their tour to India and Bhutan. Isn't it obvious they had a great time there?
36.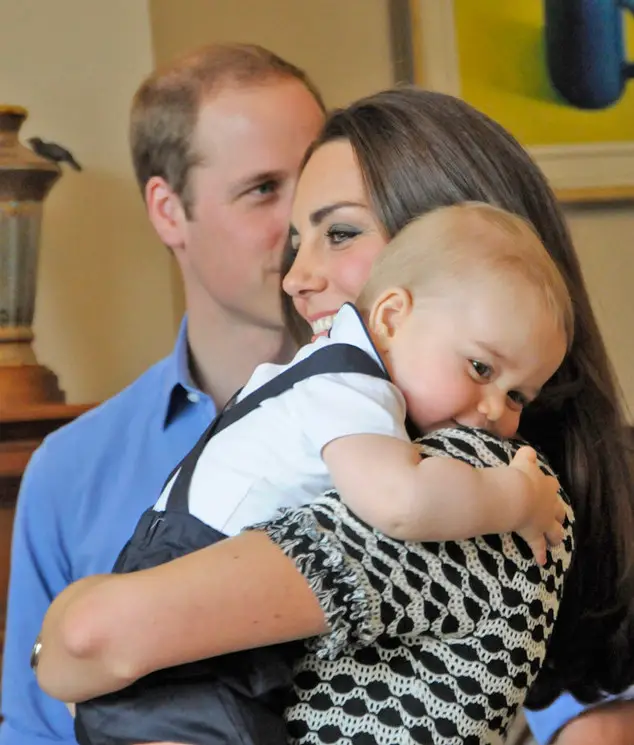 Look how this cutie had hugged his mom. Cuteness overload!