Isn't she lovely!
Last week Ciara gave fans their first look at her daughter Sienna Princess in a stunning photo shoot.
The singer gave birth last April but has kept her bundle of joy away from social media.
But Sienna's daddy – NFL player Russell Wilson – was absent from the sweet snaps.
Now the 'Love Sex Magic' singer has shared an adorable pic of her hubby holding his nine-month-old bubba.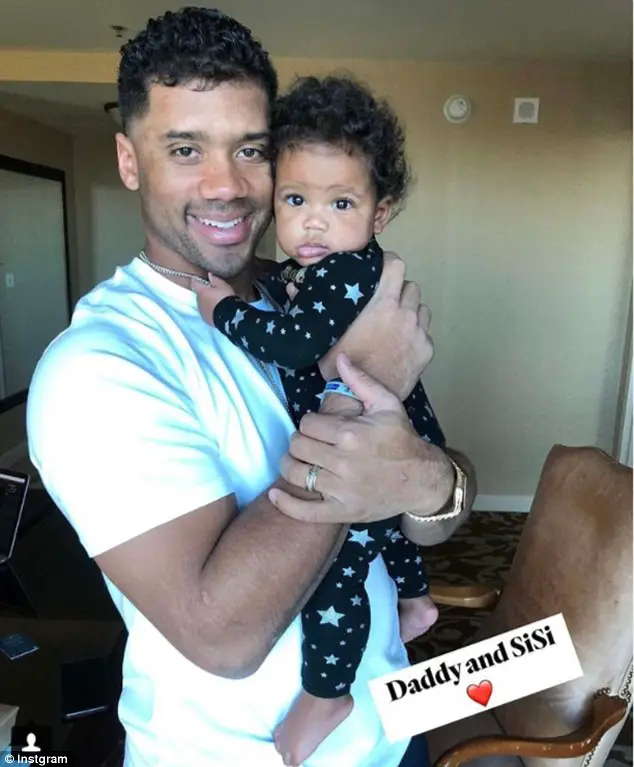 The 32-year-old captioned the father-daughter picture: 'Daddy and SiSi. [Too] Sweet.'
Russell was dressed down in a white tee shirt while holding Sienna, who wore an adorable star-patterned onesie.
Little Sienna tugged at a necklace around her papa's neck while looking straight into the camera.
Instagram
Ciara and Russell introduced Sienna to the world in a series of Instagram images shared last Thursday, February 15.
She captioned the sweet photo, 'Today is just the beginning, I'm sharing something near and dear to my heart with you…meet my baby girl on my @TraceMe app.'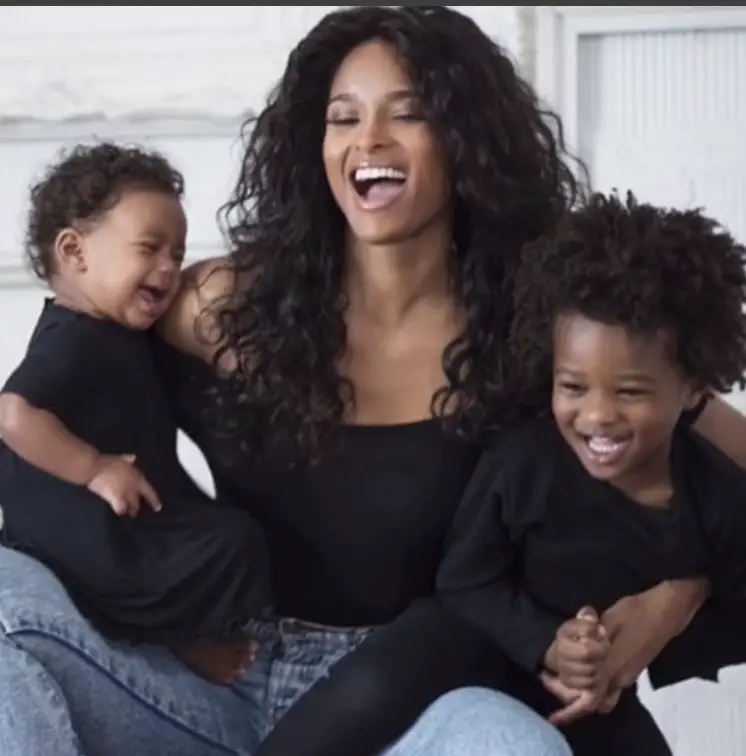 Instagram
The Texas-born singer and actress recently discussed how she felt she has a 'different connection' with daughter Sienna than she does with her son.
'I think for a woman there's something even deeper about having a baby girl,' she told InStyle.

Instagram
'Knowing the experiences I've gone through in this world, I just want the best for my daughter. I want the best for my son too, but it's just a very different connection.'
'I felt more empowered than ever when I was pregnant with Sienna,' she said.
'I made 90 percent of my upcoming album while I was pregnant, and I want to show her by example that there's absolutely nothing she can't do.'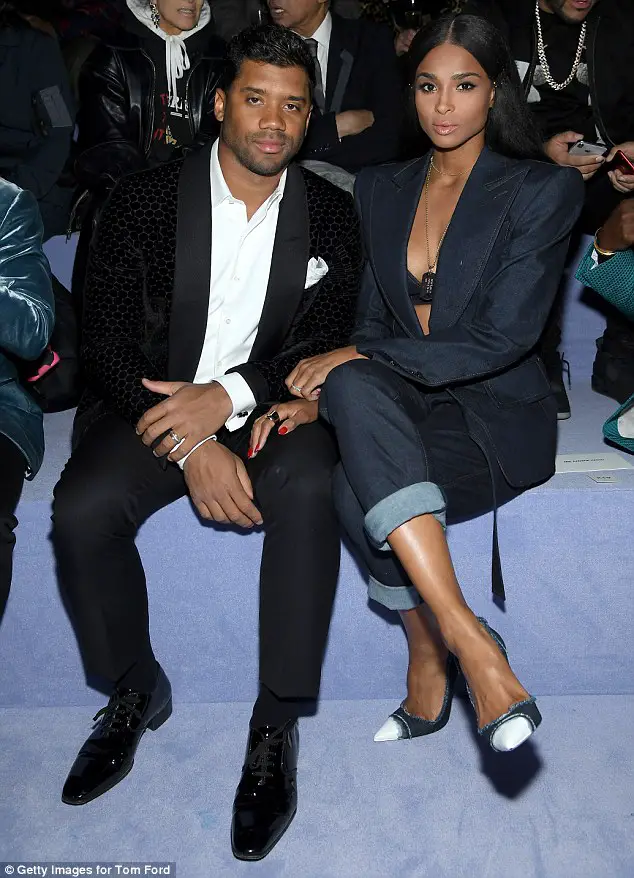 Ciara and Russell tied the know at the breathtaking Peckforton Castle in Cheshire, England back in July 2016.