You've probably seen a thousand attention seeking couples online.
But this 70-year-old man and his 67-year-old fiancé are totally deserving of the attention. The adorable couple have gone viral and they don't even know what viral means!  
Cleveland T. Wilson, lovingly known as Murphy to his fiancé Lucinda Myers warmed the Internet's hearts when their engagement photos appeared online.
Claws actress Niecy Nash posted a meme of the pair on her Instagram page. 
She herself was married in 2011. She captioned the photo: #KeepBelievingInLove 
Murphy and Lucinda spoke to Yahoo Style about their upcoming nuptials.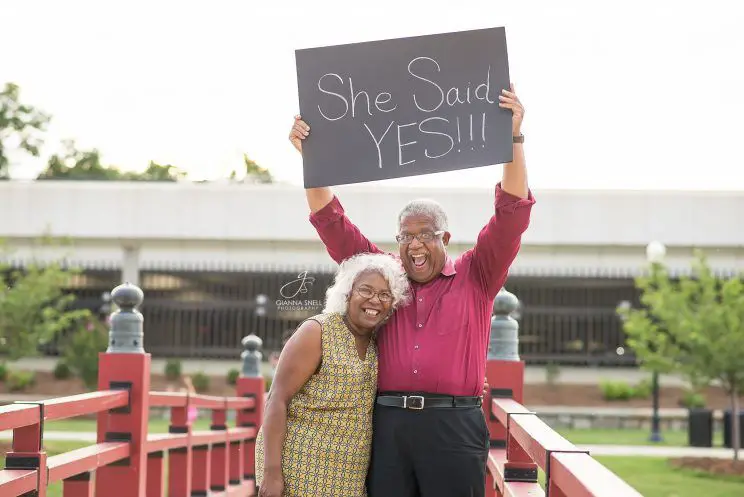 The lovable pair met whilst living in Huntsville, Alabama. They attended the same church and in between prayers caught a sneaky look of each other.
Then one Sunday, Wilson paid a compliment to Myers.
"When he told me I looked really nice that morning, I said, 'Oh, okay.' It was a shock but it kind of opened the door for me to know that he was interested," she says.
But after that Wilson was absent from church for the following few weeks. This garnered more interest from Myers.
When he finally returned, she gained the courage to ask him where his beautiful smile had been (aww!)
Wilson was touched and gave Lucinda a friendly hug. The couple remember that Sunday morning as the moment that God connected them forever.
"My sister had invited Lucinda and her friend Nancy to come over, which gave me more opportunity to talk to her some more," Wilson says. "And we did. I had a chance to take her home, and we talked some more and I got her phone number and what not. And it's just been one whirlwind courtship after."
When you get to a certain age you know exactly what you want. This couple are no exception having officially started their relationship in April of this year, they got engaged just a month later.
And with the wedding date set as July 29, it's evident that the couple is ready to start their lives together.
"It's been very easy, very natural. It's like we've known each other for a long time, even though we haven't. And you know, when you get to this age, you don't need a long time to recognize what's in front of you," Wilson explains.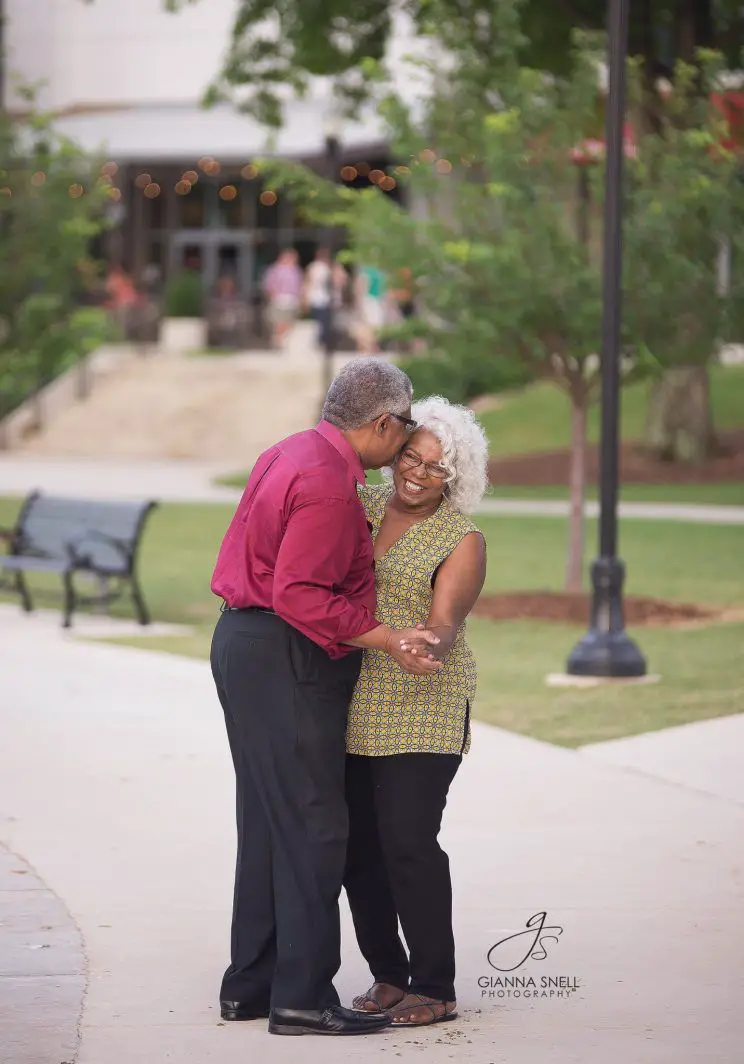 Wilson's last relationship wasn't much different. He married his first wife Antoinette after five months. 
They were married for 41-years until she passed away.
Wilson wasn't sure that he'd find somebody that he loved quite like her.
"I just didn't think it was possible to love that deeply again," he says.
"I didn't think it was gonna happen twice. I was dead wrong. This woman is everything that I need at this point and time in my life, and I'm grateful to God for putting us together."