I can't tell you the amount of flip-flops I have bought and thrown away.
Yes, they're easy to throw on, and they come in a zillion colors but they can break so easily.
Podiatrists blame flip-flops for a range of medical issues including blisters, bacteria and even viral infections.
In a 2008 study, researchers at Auburn University found that flip-flops can actually change the way we walk, sometimes permanently.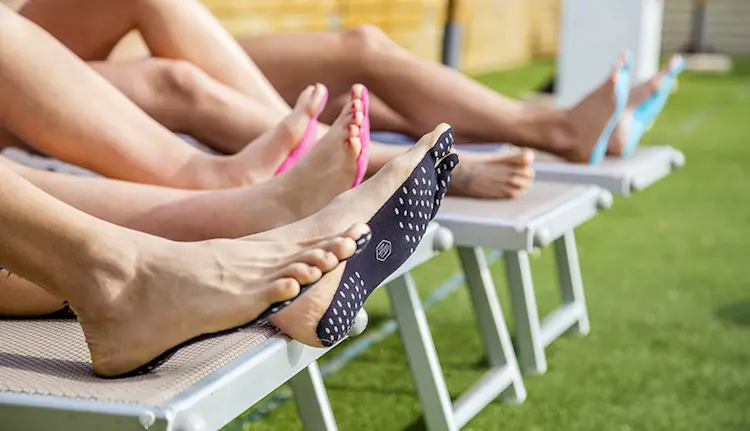 If you're totally terrified of these stats but need a new solution (like now because you got a holiday booked.)
Nakefit has got you.
The innovative Italian brand has created hypoallergenic sticky feet pads that you roll onto the bottom of your feet.
They cool designs protect you in the same way as flip flops do. They allow you to walk over hot and/or rough surfaces with ease – just without the plastic bit digging into your feet.
It's super simple to apply Nakefit; just remove the adhesive backing and roll it over the length of your feet. 
The sticky feet are also waterproof, so you can swim in them, too.
Nakefit is currently raising funds for full-scale production on Kickstarter.
But after the story went viral, Nakefit exceeded their goal by over $100K. 
So now's the time to ditch the flip flops and order yours in colors blue, pink, or black.