A teen who was jailed for fatally killing a man she'd been sexually trafficked to, has apologized to her victim's family. 
Cyntoia Brown was just 16-years-old when she shot and killed Johnny Allen in self-defense. Allen reportedly paid $150 to have sex with her. Cyntoia claims she shot him in self-defense when he reached for his own gun. 
Brown, now 31, was sentenced to 51 years in prison for fatally shooting Johnny Allen. 
Cyntoia spent her teenage years being sexually trafficked by a pimp called "Kut Throat."
She was brutally raped and beaten on multiple occasions by several men.
Her story attracted the attention of celebrities including Kim Kardashian West and Rihanna. In August, she was granted clemency by Tennessee Governor Bill Haslam. She was released having served 15 years in prison. 
Now, she has released a book about her life.
On Tuesday morning, she appeared on Today show to promote it.
It was during the interview that Brown offered a heartfelt apology to the Allen family. The family has been outspoken about their disapproval of her early release and say Brown was trying to rob him. 
Brown had met Allen in a parking lot. He offered to buy her snacks and then pay her $150 to have sex with him.
After she agreed, they went to his home where she shot him in the back of the head. She later fled with his wallet and two of his guns and was later arrested.  
"I would let them know that number one the way they feel is completely understandable," she said about his family.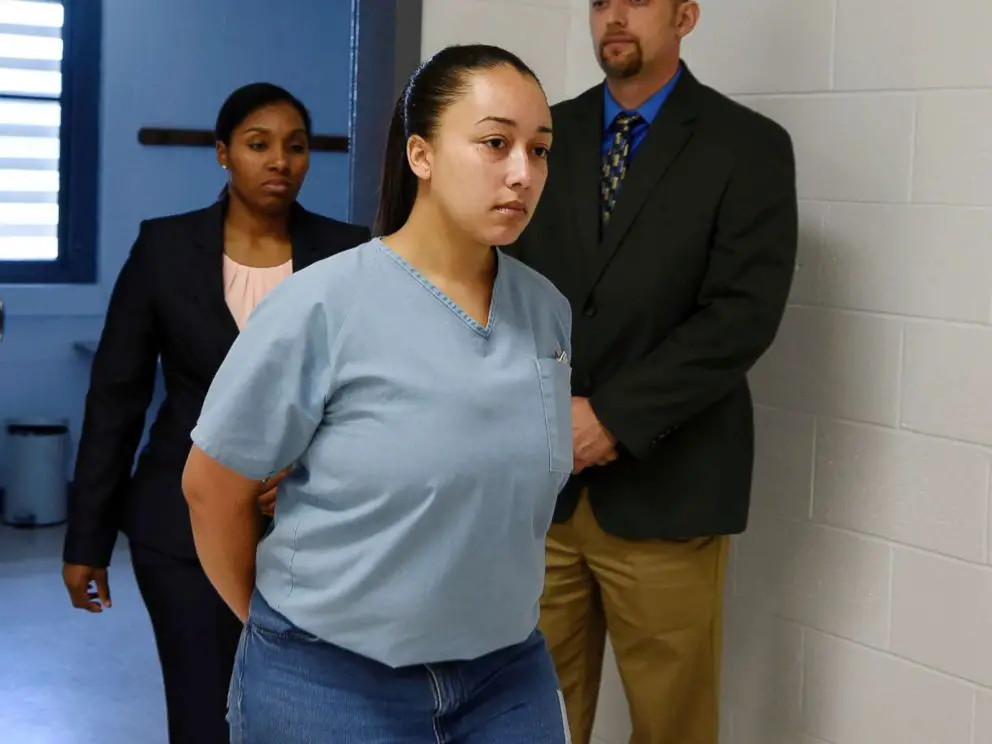 "I don't think that we can tell someone how to feel when they've been through something like that and I completely understand."
"They've lost a loved one. I took that person from them. I would tell them that I apologize, if they would ever want an opportunity to speak with me – I'd be more than happy to. I would (talk to them)."
Brown's book Free Cyntoia: My Search for Redemption in the American Prison System hit the shelves on October 15.  
The book is described as a "coming-of-age memoir set against the shocking backdrop of a life behind bars."
In a statement following her release, Brown said she wants to help other women and girls suffering abuse and exploitation.
"While first giving honor to God who made all of this possible, I would also like to thank my many supporters who have spoken on my behalf and prayed for me."
"I'm blessed to have a very supportive family and friends to support me in the days to come."
"I look forward to using my experiences to help other women and girls suffering abuse and exploitation."
"I thank Governor and First Lady Haslam for their vote of confidence in me, and with the Lord's help I will make them as well as the rest of my supporters proud."
Brown will remain on parole supervision for 10 years on the condition she holds a job and does not violate any laws. 
"I'm here by the grace of God. Because looking back over everything that I came through, I shouldn't be here right now. I shouldn't even be alive, you know," she said in her Today show interview.
Cyntoia married her husband Jamie Long, a Christian rapper, while still in custody.