Everywhere I go everyone is talking about Black Panther.
This movie is smashing huge box office records. It took over $218 million over the holiday weekend.
But one of the lead actresses in the groundbreaking movie – Danai Gurira – is just happy to see powerful Africans being portrayed on the big screen.
The 40-year-old looked sensational in silver while joined by co-stars from the smash comic book film for the latest issue of Essence Magazine.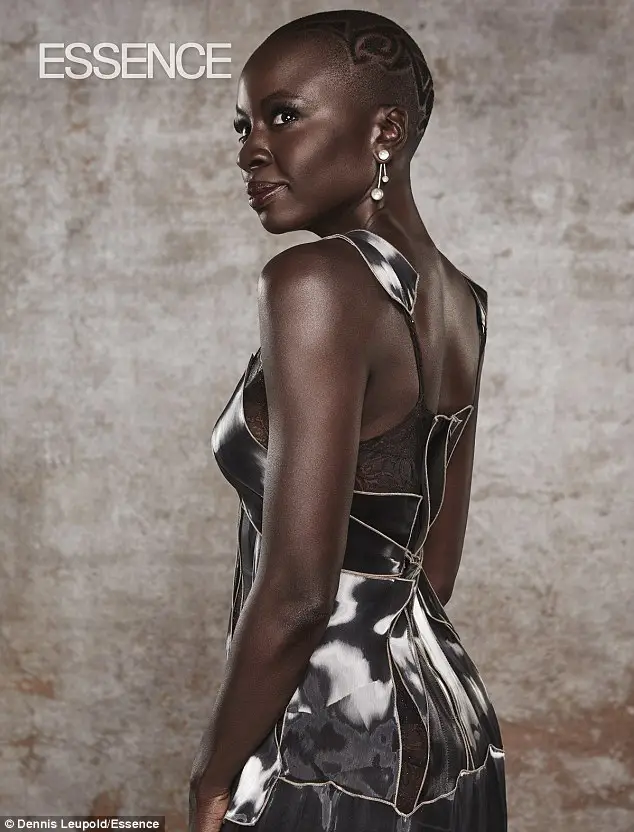 There are two different covers of the March issue of the publication.
Danai was joined by co-stars Lupita Nyong'o, Angela Bassett, and newcomer Letitia Wright.
The other cover features the male castmates including: Chadwick Boseman, Michael B. Jordan, Daniel Kaluuya, and Forest Whitaker.
The stars sat down with writer Karen Good Marable as they talked about the fictional African country Wakanda featured in the movie.
Danai plays Okoye who is the head of Dora Milaje, a powerful army of all-female bodyguards.
The Walking Dead actress said: 'The idea of creating a scenario where you're seeing very powerful, empowered Africans is really thrilling to me, something my heart, soul, and spirit yearned to see.'
Black Panther has received critical acclaim upon it's release.
It has grossed over $462 million worldwide, making it the highest-grossing film of 2018.
Check out more photos below: