Rihanna has achieved so much in her life, it's hard to believe she is only now turning 30.
But the Bajan pop princess celebrated her new decade in style.
The beauty, who wore a sensational purple and black outfit, shared photos from inside the event held at The Grille in New York City.
'Sturdiest night of all !!! surrounded by the people I love the most !!! 30 is already my favorite era,' the Love On The Brain singer said on Instagram.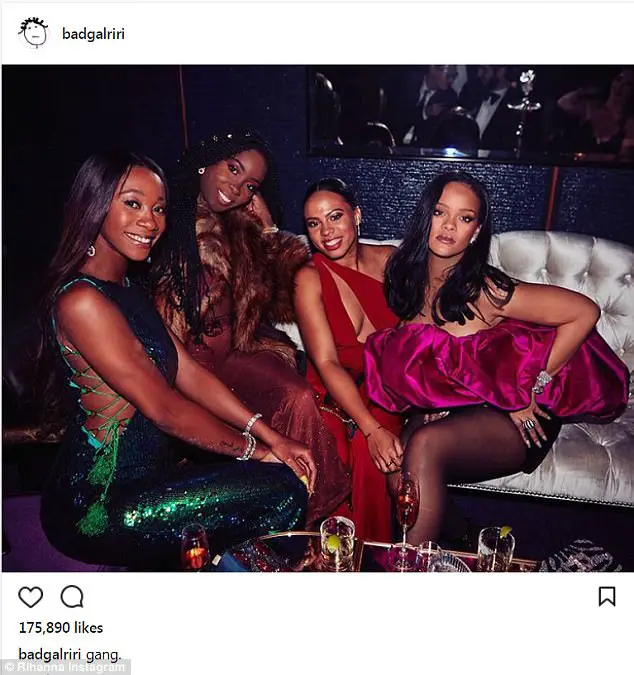 The star also shared a photo where she was on stage with Toni Braxton. The caption read: 'Finally met my fav!'
'Thank you for making my night so special!'
'I'll never forgive you for looking this good at my party tho ❣'
Braxton rocked a black tight dress with holes all over the front.
In another snap the Umbrella singer shared a photo of her with her friends – including her BFF Melissa Forde. Her caption read, 'Gang.'
Thirty magnums of Jay Z's champagne Armand de Brignac Rosé and Blanc de Blancs were opened, according to E! News.
The party went on until 4am.
The site added Leonardo DiCaprio was also present. The two were romantically linked several years ago but denied they dated.
Executives from Roc Nation including Shawn Pecas and OG Juan Perez also came.
Rihanna arrived by limo for her star-studded bash by chauffeur.
Rihanna was joined by a number of high-profile guests for celebrations – including newly-engaged Paris Hilton and her fiancé, well as her nearest and dearest family members.
Perhaps stealing the show however was Rihanna's three-year-old goddaughter Majesty, the little girl of her cousin Noella Alstrom.
Earlier in the day, the Stay singer took to Instagram to post a photo of herself as a young child along with an emotional message.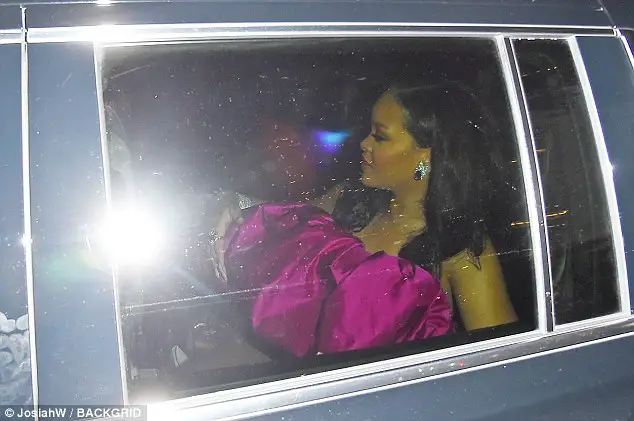 The star paid tribute to her beloved mother Monica Braithwaite.
She wrote: '10958 days ago @monica_fenty became a mother for the first time to her only daughter!'
'Today is just as much your birthday as it is mine!'
I love you mom!' she wrote on her IG page that boasts over 60 million followers.
'Thank you for carrying me, birthing me, raising me, supporting me, teaching me, and loving me unconditionally!'
'The woman I am today is because of everything that you are!'
The Grammy-winning artist said she thanks God 'for perfectly hand picking' Braithwaite as her mother, and wrapped up by adding:
'You are the greatest! Thank you!'