34-year-old Johnny Bobbitt Jr. is a hero. But like most heroes he would never admit it.
The homeless veteran selflessly gave a 27-year-old woman his last $20 for gas.
Kate McClure was left stranded on Interstate 95 in Philadelphia when Bobbitt came to her rescue. 
To say thank you, McClure, of New Jersey, started a GoFundMe campaign to help him. It has now raised a whopping $239,000.
But modest Bobbitt has kindly asked for the donations to stop, as he says the total is more than enough.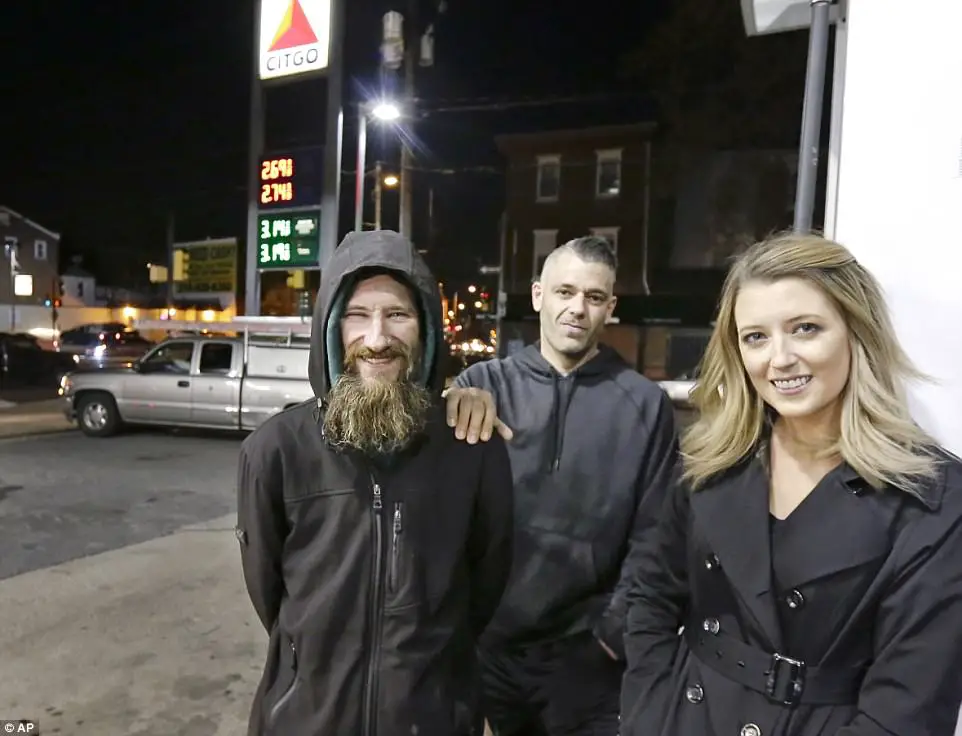 'Johnny asked me to please stop accepting donations today. He is beyond humbled by the amount of support and love he has received over the last few days,' McClure wrote on the giving page.
But after the heartwarming story went viral, more well-wishers were desperate to donate. 
'Okay, well that didn't last very long. We just called Johnny explaining that many people are requesting the donations be left open,' McClure said.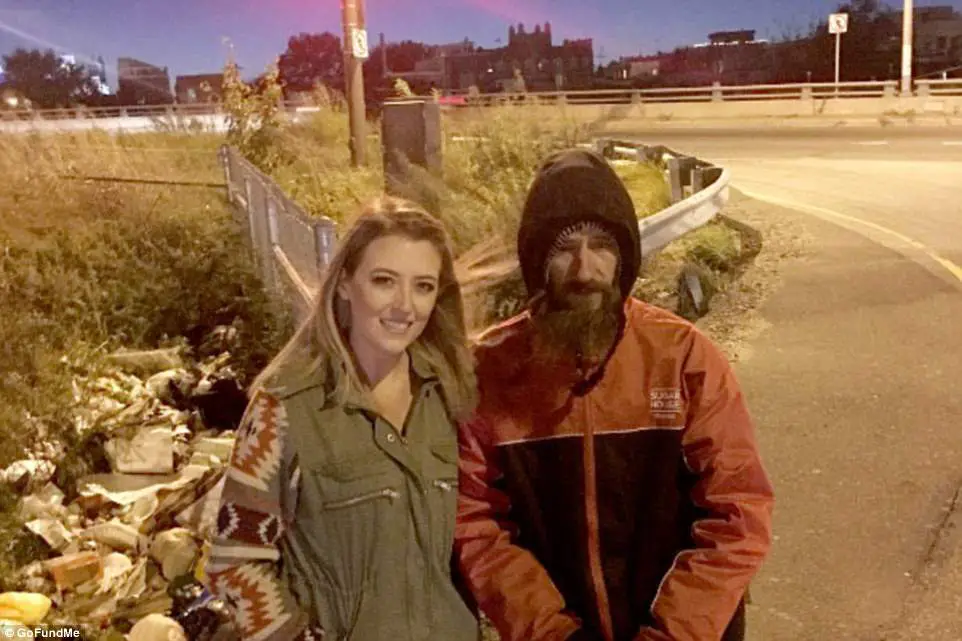 'He is more than happy with the amount that has been raised so far and didn't want to seem like he is taking advantage. For the short time that we took it down, though, it is obvious that people still want to donate to this cause.'
Bobbitt has received widespread praise ever since McClure shared her encounter with him from earlier this month.
McClure had run out of gas and was deserted in a highway. It was just before midnight and the young woman started to panic.
She frantically called her boyfriend, Mark D'Amico, when Bobbitt approached her car.
Bobbitt told her to stay in the car and lock the doors before he set off in search of gas. 
McClure said she didn't have any money to repay him at the time but promised to return. The next day, McClure went back and repaid the $20. 
Touched by his kindness, McClure returned to the road several times to give Bobbitt cash, clothes and food. 
During this time, McClure got to know him. She learned that he was a former Marine veteran and EMT who had fallen on hard times.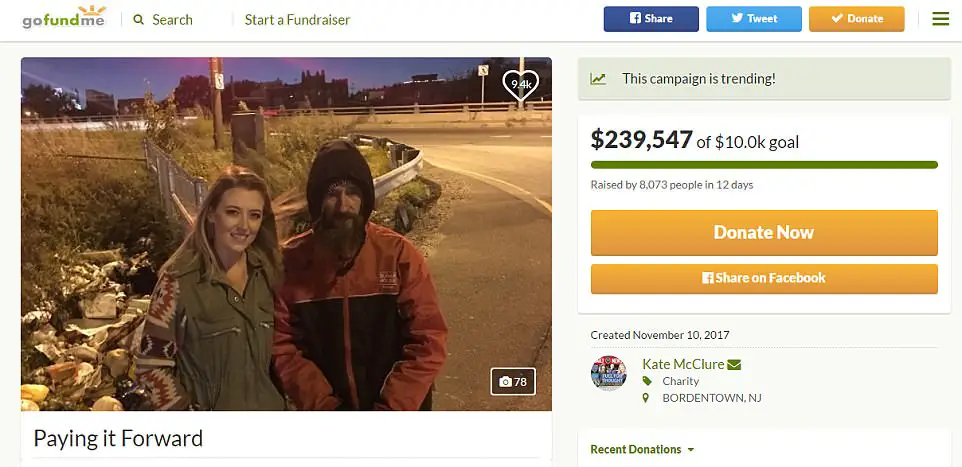 'Johnny said, 'Yeah, tell me about bad luck. But don't get me wrong. I'm here because of my own decisions. I got nobody to blame but myself',' D'Amico told the Philadelphia Inquirer.
McClure and D'Amico were touched by Bobbitt's honest sincerity and how he refused to blame others for his situation.
Despite having very little, Bobbitt was eager to share the basic necessities the couple gave him with his other homeless friends.  
After a few visits, McClure started the online fundraiser with the hopes of using the money toward housing and other expenses. 
'I wish that I could do more for this selfless man, who went out of his way just to help me that day. He is such a great guy, and talking to him each time I see him makes me want to help him more and more,' she wrote on the fundraising page.  
McClure, initially set the fundraising goal at $10,000.
She planned to use any donations on getting Bobbitt his first and last month rent on an apartment.
Maybe a car and at least four to six months worth of living expenses. 
'He is very interested in finding a job and I believe that with a place to be able to clean up every night and get a good night's rest, his life can get back to being normal,' she wrote.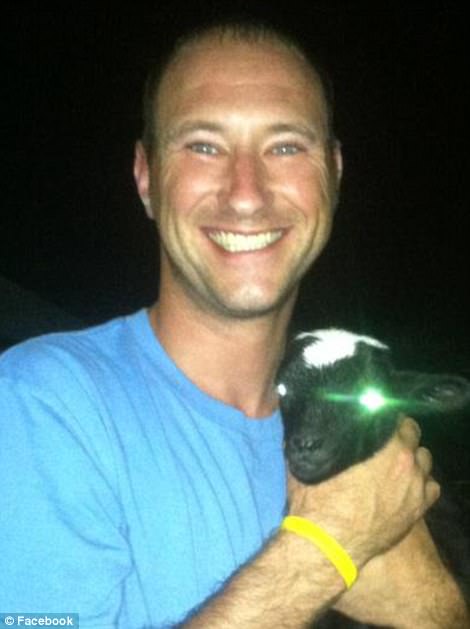 The donations poured in and quickly shattered the $10,000 goal within days. More than 8,000 people have donated to his cause. 
Bobbitt, is originally from Raleigh, North Carolina and served in the Marines as an ammunition technician. 
He had been training to be a paramedic before he became homeless in Philadelphia 18 months ago.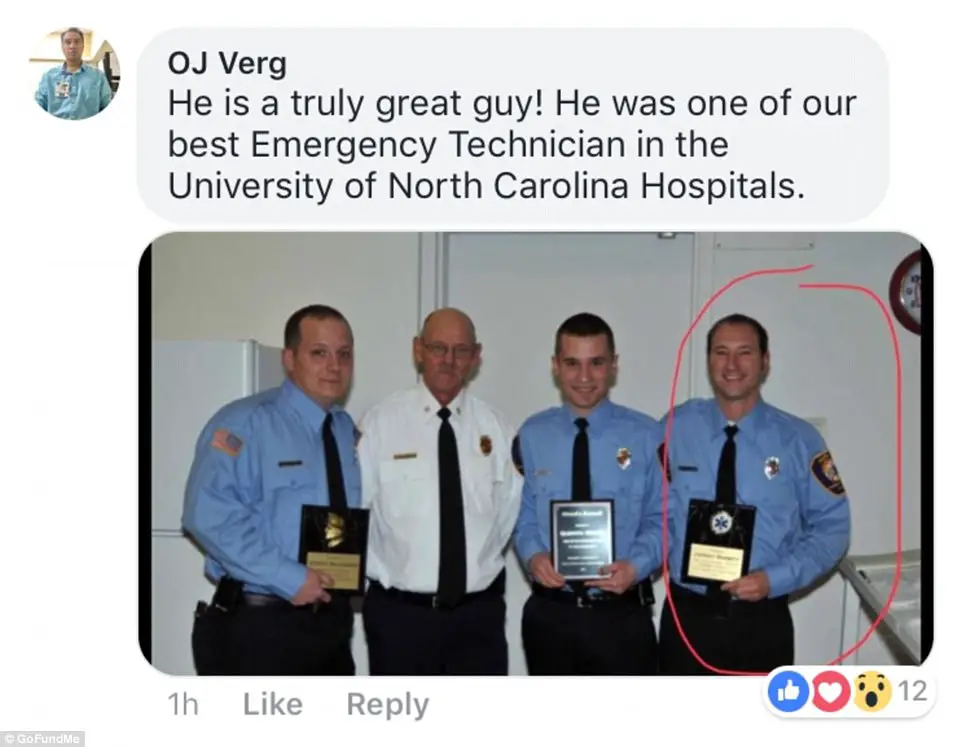 After encountering money problems, he turned to drugs and had several run-ins with the law. 
He told McClure and D'Amico that he wants to live in Robbinsville, New Jersey and work at the Amazon warehouse.
'He just needs a push in the right direction. I can't imagine how hard it is. He's from the Carolinas. He's a thousand miles from home with nothing, nobody. Things probably snowballed to where he's living under a bridge,' D'Amico said.
'He doesn't want to be on the streets anymore. He wants to be a functioning member of society and not be sitting on a guard rail in Philadelphia.'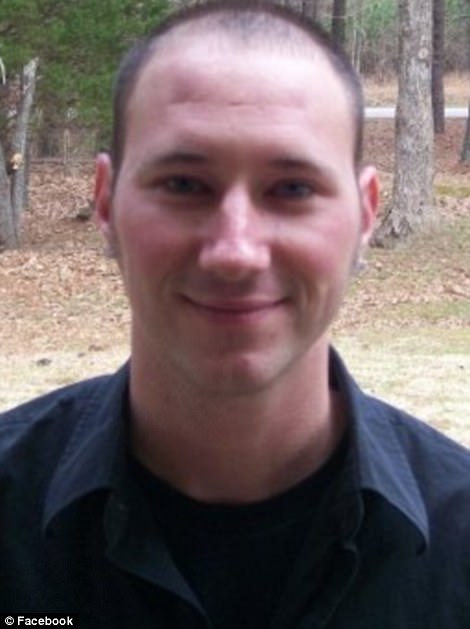 'He knows where he's at and he knows what he has to do to dig himself out.
'It's almost impossible to dig himself out if he has nobody and nothing. If we can raise enough money to set him up for a few months, where he doesn't have to worry about where he's going to sleep and what he's going to eat, then he can get a job and go about his life.'