Here's a story that will make your heart fill with early Christmas cheer!
A Texas teen who has spent years in foster care, has been formally adopted by his former teacher. 
Anthony Berry, 16, had never wanted to be adopted until he met Bennie Berry at Pathways Learning Center in Beaumont, Texas. 
Anthony had been Bennie's student in her English class last November.
But in January, Anthony shocked the educator when he told her he wanted her to adopt him.
'Well, at first I thought he was making jokes until he actually explained the situation,' said Bennie to 12 News.
'And then we struck a deal: Finish an assignment and then you can show me the website.' 
Anthony had been in the foster care system since he was nine.
After Anthony fulfilled his part of the deal, Bernie had a look at the adoption website.
She then humbly accepted Anthony's request.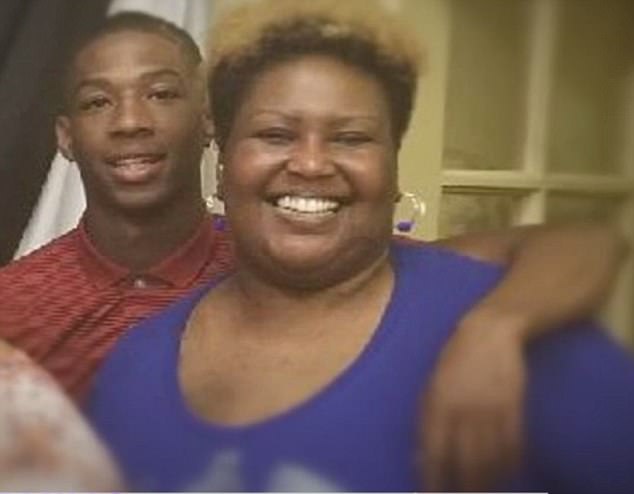 Anthony was one of 18 children who were adopted in Jefferson County on Friday. He believes children should always be hopeful that one day they will be part of a family.
'If you have ever thought about adoption or didn't want to be adopted, actually try it because you never know,' he added.
'Take into consideration that someone that doesn't love you, there is always someone that will love you.' 
And for his new mother, she says she loves how much of an 'ideal' and 'model' student the boy is.
'I have a son. I'm more than elated,' she said to ABC News. 'I have a son for the rest of my life.'