Your favorite Canadian rapper has officially turned 31. 
Drake celebrated his big day with friends and family on Monday.
The rapper is said to be super close to his mom Sandi Graham. Drake was pictured proudly cuddling her at an intimate family meal at Dippin' Dots in Toronto.
Next the 'Hotline Bling' flew to L.A for a celeb-filled party at a club in Hollywood.
Drake, real name Aubrey Graham, looked effortlessly cool in a red knitwear sweater and jeans.
A number of A-listers turned out for Drake's soirée at the Poppy club in West Hollywood. 
Leonardo DiCaprio, Tobey Maguire, Jamie Foxx, Kelly Rowland and Hailey Baldwin were all in attendance.
Partygoers were entertained with a marching band surrounded by dozens of sparklers.
A parade of 31 bottles of Perrier-Jouët Belle Époque Rose also greeted the guests. 
Also seen partying with Drake were Formula One star Lewis Hamilton, singer Kelly Rowland, and former NBA player Lamar Odom.
According to ET, Drake's Bar Mitzvah-themed bash featured videos and photos of him as a young boy on monitors around the venue. 
The venue's name was even temporarily changed from Poppy to Papi as a reference to his Champagne Papi nickname.
The popular rapper was born in 1986. His father Dennis Graham is a drummer who worked with rock and roll trailblazer Jerry Lee Lewis.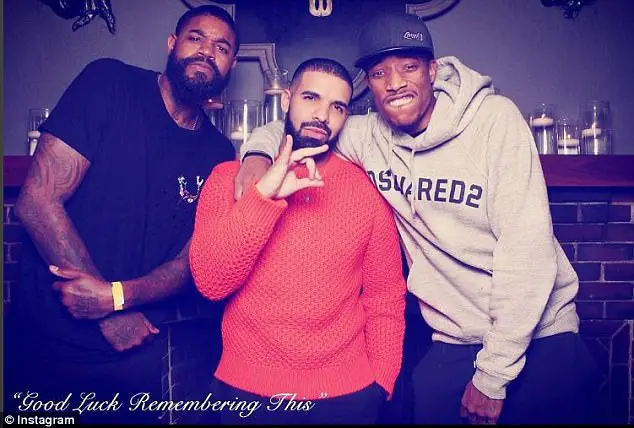 Drake's parents divorced when he was five years old, and he was raised by his Jewish teacher mother Sandi in Toronto.
Drake attended a Jewish day school and even had a Bar Mitzvah.
The 'One Dance' rapper previously spoke about how he had a tough childhood despite growing up in an very wealthy neighbourhood.
'My mother happens to be a Jewish woman. She wanted the best for her family. She found us a half of a house we could live in.'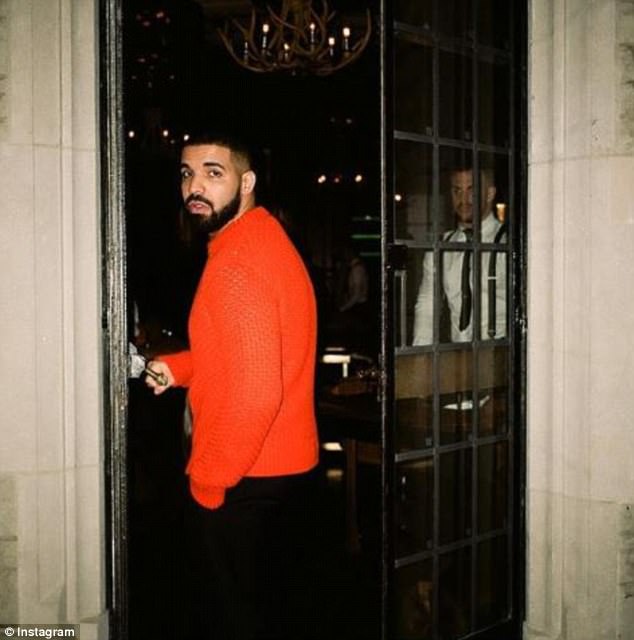 'The other people had the top half, we had the bottom half. I lived in the basement, my mom lived on the first floor. It was not big, it was not luxurious. It was what we could afford,' Drake added. 
Now is Drake is one of the world's top entertainers. His last album Views debuted at the top of the charts and has sold millions of copies.
Check out more of Drake's birthday pics below: