I couldn't be more grateful for the men and women who serve this beautiful country.
The sacrifices they make and the time they spend away from their families is truly heroic.
Tre'Vaughn Lee is one of many Marines who is making that incredible sacrifice. He has been on deployment in Japan for 15 months.
He hasn't seen his mom Rekita since August 2016. She had planned a trip to see him in October but that fell through. 
But she got a huge surprise recently when Tre'Vaughn returned home early. 
'Tre'Vaughn has always been my rock so it was just very, very, very emotional,' she said ABC News.
'I literally thought I was going to have a heart attack. I couldn't breathe. I couldn't believe he's here.'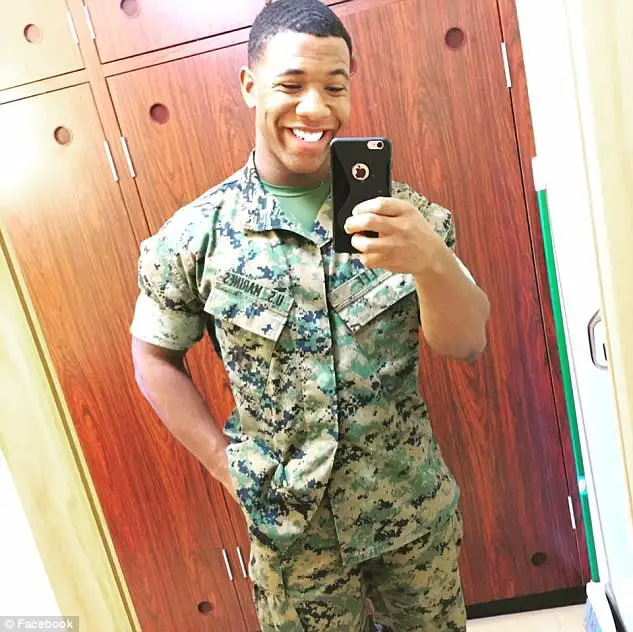 To make his return special, Tre'Vaughn told his family he was being sent to a new location for an important training mission.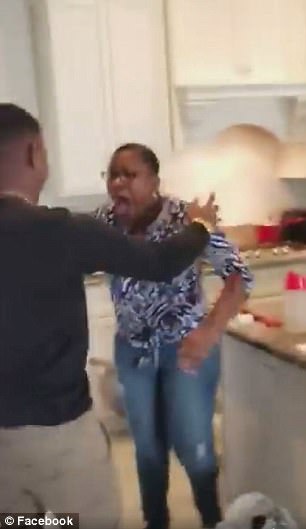 He added that the mission would advance his career and he wouldn't be able to answer as many phone calls. 
'He didn't want to tell me many details because he didn't want me to be nervous,' added Rekita. 
Tre'Vaughn didn't even tell his grandparents that he was coming into town and arrived at their doorstep that day.
In the video, Rekita comes to her parent's house with a large box. She does not see her son at first. 
But as soon as she see's him, she can't help but scream and burst into tears. 
'Her reaction was so much more than I thought,' said Tre'Vaughn Lee. 
'I expected crying, but I didn't expect the big scream.' 
The Marine is home for Thanksgiving, but has to return on December 4.
But his mom is happy for the little time she has with him.
'I just really, really needed that. It's been rough,' she said. 
'Holiday time, I never do good around holiday time because I think it should be a happy time. I don't complain too much because I am thankful for a lot, but I've also had a lot of roadblocks in my life.
'He's such an awesome kid, I could not be more proud of him.'