It was a crime that shocked the sporting world.
Former Carolina Panthers wide receiver Rae Carruth, was accused of hiring a gunman to kill former girlfriend Cherica Adams.
Adams was seven months pregnant at the time of the shooting. Carruth hired a hitman to avoid paying child support.
He had been in prison since 2001 after being convicted of conspiracy to commit murder, shooting into an occupied vehicle, and using an instrument to destroy an unborn child.
He was sentenced to 18 to 24 years in prison.
He is due for parole soon and has issued an apology for the heinous crime.
A letter addressed to the victim and her mother was sent to a Charlotte television station.
The now 44-year-old expressed remorse.
Shockingly, he also shared his desire to establish a relationship with the son Adams delivered before dying in December 1999.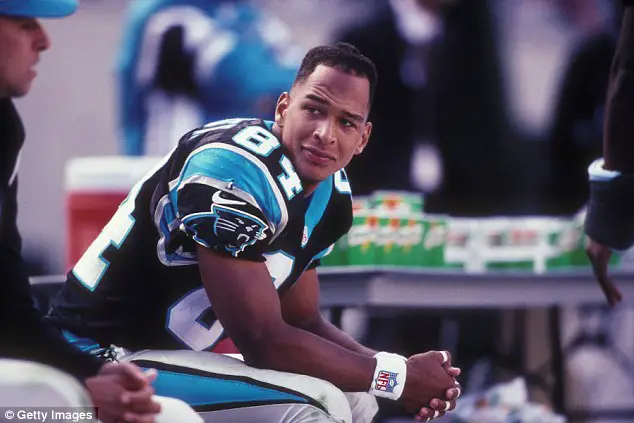 In the 15-page, Carruth made his first public statement about the incident.
"I'm apologizing for the loss of her daughter. I'm apologizing for the impairment of my son," Carruth said in an interview with WBTV in Charlotte.
"I feel responsible for everything that happened."
"And I just want her to know that truly I am sorry for everything."
Carruth's son – Chancellor Lee Adams – is now 18.
He was born premature and suffers from cerebral palsy as a result of the trauma his mother suffered after the shooting.
He lives with his grandmother, Saundra Adams, who has raised him since birth.

Family Photo
Carruth is scheduled to be released from Sampson Correctional Institution in Clinton, N.C., on Oct. 22.
In the letter, he maintains he wants custody of his son once he's free.
"I should be raising my son. His mother should be raising her son," Carruth said. "Ms. Adams should not be doing this and I want that responsibility back."
"I feel like he might not ever have his mother in his life but he could still have me and I could still make a difference and I don't think that's anyone's responsibility when I'm still here."
Meanwhile, Adams told the Charlotte Observer on Monday she would fight to retain custody.
"I've forgiven Rae already, but to have any type of relationship with him, there does have to be some repentance," Adams told the newspaper.
"And I think this opens the door. But I can say definitively he's not ever going to have custody of Chancellor … He will never be raised by a stranger — someone he doesn't know and who tried to kill him."
Carruth was a first round draft pick of the Panthers in 1997 from the University of Colorado. He played three seasons in the NFL, starting 14 games as a rookie in 1997.
He caught 44 passes for 545 yards and four touchdowns.