These photos are hard to look at, but the family of Michael Jefferson want you to see them. 
Michael was found unresponsive in a prison cell at the Menard Correctional Center after being held on a gun charge.
Michael's mother Janel Charles received a phone call on July 11 telling her that her son had died after he was found in his segregated cell unit.
She has released disturbing photos of his swollen corpse demanding answers for his cause of death.
When his body was returned to Chicago, his family said he had a lump on his head, a bruised lip and back, and cuts in his mouth.
The 27-year-old's face and even his genitals were extremely swollen, they said. 
But shockingly a preliminary autopsy found no signs of trauma. The Illinois Department of Corrections said Jefferson's appearance could be the result of the decomposition, according to WGN9.
Jefferson's family and friends have posted the heartbreaking photos of his dead body on Facebook and are demanding answers.
His mother said: 'I want the world to know what happened to my son and maybe we can stop this from happening to another family.'
His mother said her son was diagnosed with bipolar disorder.
Janel Charles wrote on a GoFundMe page for her son's burial: 'When I got to the funeral home here in Chicago I couldn't believe my eyes.
'My son's face is swollen beyond recognition. He still has blood in his nose, cuts in his mouth, a knot on the side of his head. MY CHILD WAS MURDERED.'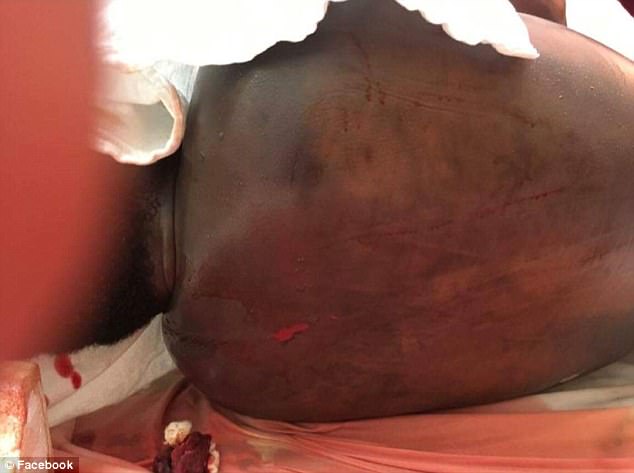 In the photos his friends and family posted on Facebook and GoFundMe, Jefferson, who is laying on blood stained sheets, can be seen with a gaping wound under his chin. 
Another photo shows his bruised back with a small abrasion and streaks of blood across it. 
A final autopsy report is pending, and the Illinois Department of Corrections said the wounds in the picture 'are consistent with those incurred during an autopsy and the swelling a result of the body's rapid decomposition'.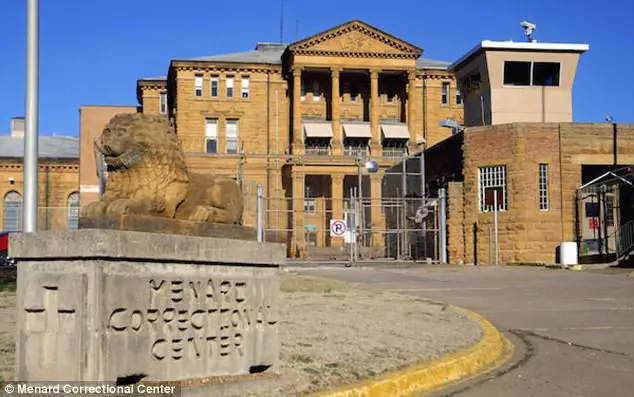 Charles, who wants an independent autopsy, told WGN9: 'My son was 27 and healthy. There was nothing wrong with my son, other than his bipolar.
'Whatever went on in there, he did not deserve to die that way… He died like an animal.'
She shared the photos, writing: 'While giving a proper burial it is important to me, my primary concern right now is finding answers… I want the world to know what happened to my son and maybe we can stop this from happening to another family.'