Adorable Kavan Collins has felt the impact of a bullet one too many times.
The five-year-old boy from Chicago was shot on Tuesday for the second time in 18 months.
He was rushed to Comer Children's Hospital after accidentally shooting himself in the hand, Chicago Tribune reported.
Collins' father is suspected of owning the gun illegally.
Police say he may face felony charges related to the incident.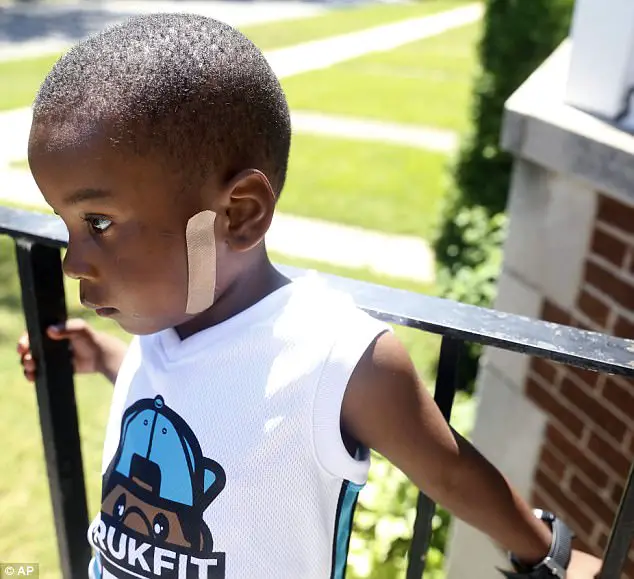 The little boy had previously received treatment at the Comer Children's Hospital in June 2016.
He was struck by a bullet in the jaw as he was walking in the Chicago south side with his mom, brother and family friend.
The intended target was a group of individuals standing together in a nearby courtyard.
This time, little Kavan shot himself in the hand after finding a gun in a bedroom, police said.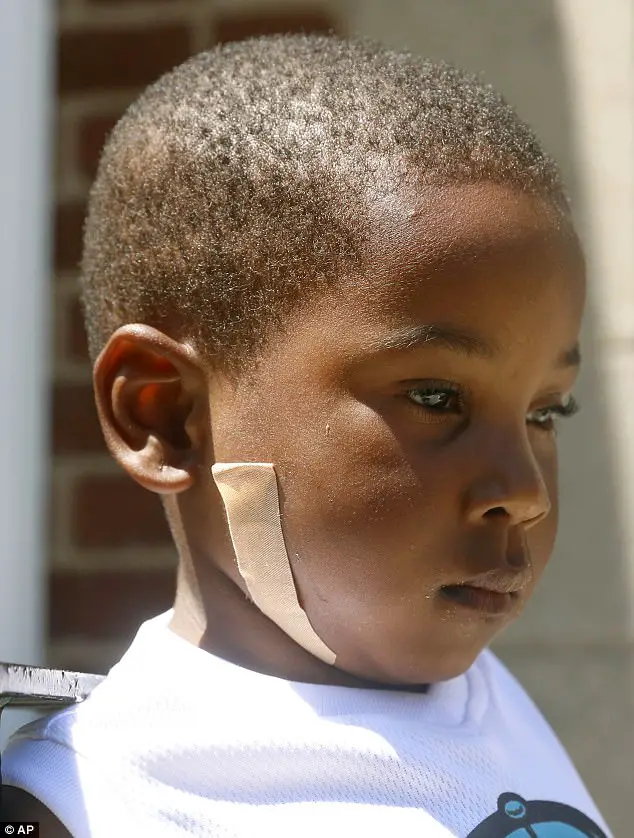 Kavan was holding the gun when it discharged at about 6.20pm Central in the 8100 block of South Coles Avenue.
Kavan's father is being questioned about the weapon by detectives, Chicago Police Department spokesperson Anthony Guglielmi told the New York Post.
The gun in question was not registered and had its serial number defaced, police said.
Guglielmi expects the father to be charged with felony crimes related to the gun and child endangerment.