Having a child at any age is not easy. But when you're a teen the odds are most definitely stacked against you.
Education can often take a back seat as providing for your child takes priority.
But one young mom was determined not to be a statistic. 
Brie became pregnant at 17, but fought for a better life for herself and her child. 
Now at 24 she has a masters degree in Cyber Security – with an impressive 4.0 GPA.
She shared the good news on Twitter writing;
"Pregnant @ 17, Mom @ 18, Associates @ 20, Bachelors @ 22, Masters @ 24, 4 semesters later, 4.0 GPA, 12/17/17 @ 10am
MSIT, conc. in Cyber Security"
Congratulations Brie!
Check out more photos below: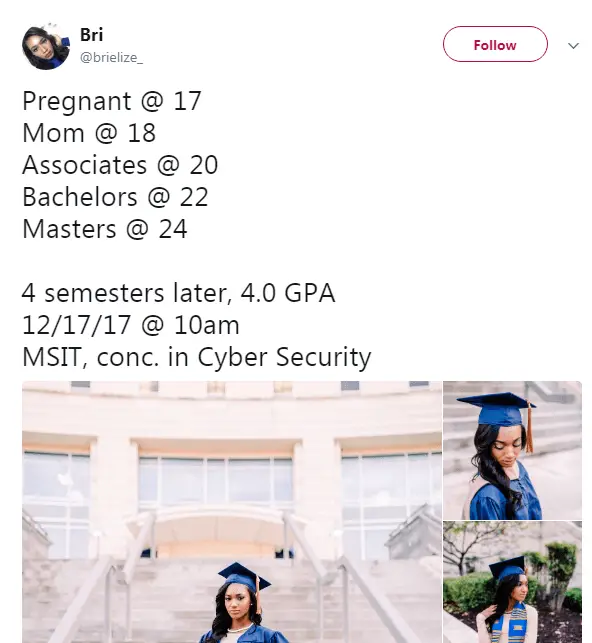 Photos EmaReide Photography