These days most of us are on at least one social media platform and use it to document big events and connect with friends. 
But others use social media to flaunt their extreme wealth.
You many be use to young people who hail from the UK or the US showing off their private jets, designer clothes and luxury holidays.
But now they've got some stiff competition from the elite in Nigeria – Africa's biggest economy.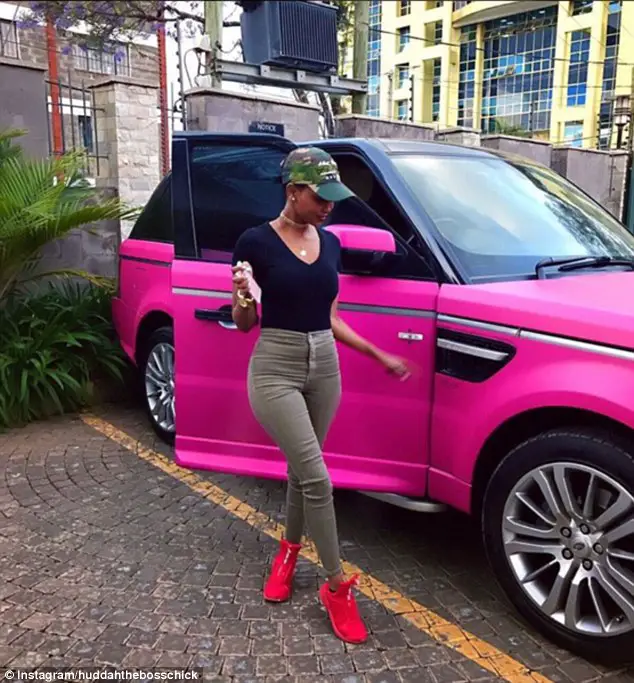 These young people's exploits are documented by the 'Richkidsnaija' Instagram account.
Emeka Okonkwo, known as E-money, is Nigeria's youngest billionaire.
A billion Naira is the equivalent of around $3 million in the US.
Emeka made his money through his interests in property, oil and gas – he even has his own record label.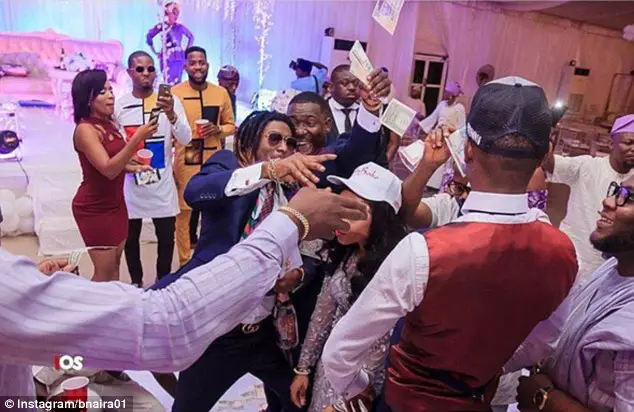 Emeka owns multiple properties in Lagos and each of them are styled with elaborate gold furnishings. 
His party trick is to spray cash on his guests from a money gun. 
A video from earlier this year, shows him spraying one million Nigerian dollars – the equivalent of $3,000 – on guests at the marriage of Nollywood actor Mike Ezuruonye's sister. 
Rapper and designer Bayo Adewale AKA Bnaira is also featured on the Instagram account. He too is fond of throwing cash around at parties. 
Emeka became known for his love of red cars while studying geography at the University of Lagos.
He worked his way up from a Honda Accord to Ranger Rovers and various supercars with personalized plates, all in his signature colour.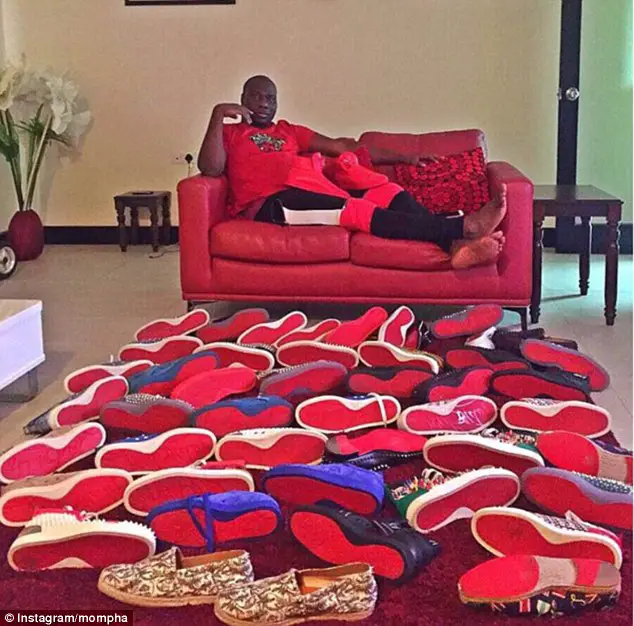 Louboutins are hugely popular among Nigeria's wealthiest young men with businessmen Hushpuppi and Mompha showing off their huge collections.
Mompha, is the CEO of a Lagos Bureau De Change. He has boasted that he has 'lots of them like coupons' and is 'drowning' in a red sea of their distinctive soles.
He recently showed off his bags from a shopping spree at Gucci, Cavalli, Valentino, Versace, Hermes and Louis Vuitton.
He was sure to make his followers aware that he'd paid for his luxury haul in cash.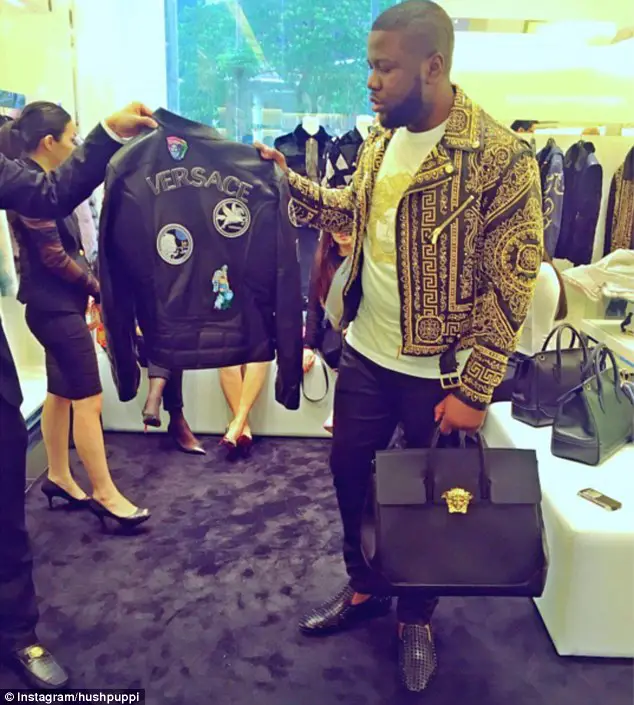 Meanwhile HushpuppiI proudly announced that he had been invited to an exclusive preview event at Versace. 
'None of you nuisance, noise makers was invited,' he said. 
'To God be the glory, it was a successful event and I had a wonderful experience, met worthy people of great class.'
HushpuppiI added: 'Of course I made a purchase of one jacket with a huge price tag.'
'These jackets are not going to be available for the general public and they will never be made after this event.'
HushpuppiI added: 'They are once in a life time exclusive pieces and of course I only like it if it's one of a kind, cos I don't work with crowd mentality and I'm not built to be a champion in a local market.' 
He's also boasted about spending a million Naira on a new Versace man bag, the equivalent of $3,000.