We've all been there.
You're at the hair salon and there's also ten other ladies desperate to get their hair done.
After waiting for an hour to be seen, they stick you under the dryer while they just 'check their phone.'
But you know they're just going on a cigarette/food break. Your head is burning and you stick your head out, "I must be dry now?"
"No, no," she says. "Five more minutes." But you know its more like 20.
With all that being said, there's something about going to the hair salon that makes it all worth while. It's the gossip, the jokes and your hair always looks lit when you leave.
It's never that serious where you need to pull a gun on anyone!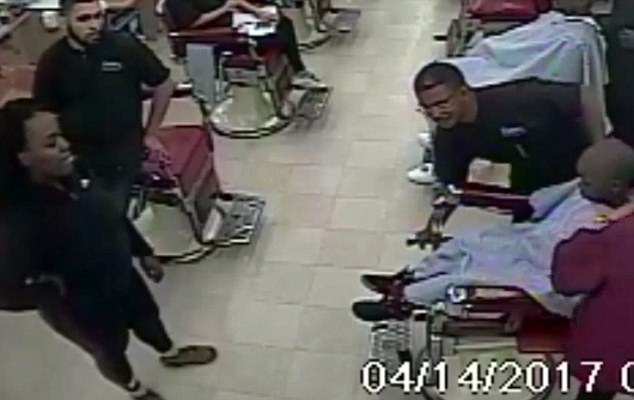 But a mother pulled an actual gun out on a barber who was "taking too long" to cut her seven-year-old son's hair.
The disgruntled mom was waiting at The AllState Barber College in Cleveland, Ohio. These are people training to become to become barbers and are offering haircuts at a discount rate.
But this mom took exception to the time barber instructor Marilyn Medina was taking, according to a witness.
Telling the Marilyn – who was trying to make her son look good – 'for a $6 haircut, you're doing all this?' 
Police are now desperately looking to trace the woman who was seen on CCTV footage removing the pistol from her handbag.
After the disagreement, she grabbed her purse and pulled out a black Glock 9mm pistol, according to News 5 Cleveland. 
Marilyn said: 'I was afraid. You never know the intention she had, if she was really going to shoot, if she was really going to do something.'
Luckily the men in the college managed to intervene before the woman pulled the trigger. The CCTV shows the trainee barbers bravely stepping in and speaking to the woman.
Let's hope this nutjob is caught soon!