When your saying your prayers tonight, don't forget to include singing star August Alsina.
He has revealed in an emotional interview with close friend Jada Pinkett Smith that he is struggling with liver disease and is 'sicker than ever'.
The 24-year-old 'Song Cry' artist admitted he has an autoimmune disorder that affects his liver.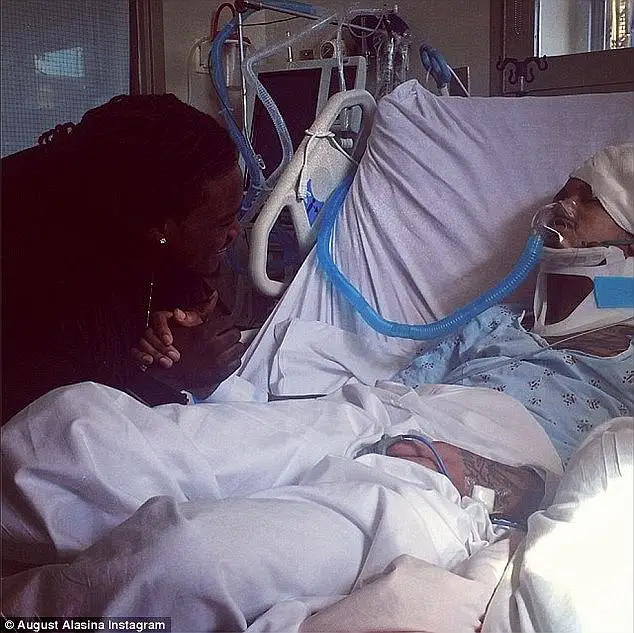 The New Orleans native, who spent three days in a coma after collapsing onstage in 2014, said he was having a 'hard time' accepting what doctors are telling him.
Alsina posted a video of of the interview on Instagram on Wednesday.
'I'm sicker than ever and having a hard time accepting what I feel and what the doctors are saying is most true,' he wrote alongside it. 
'After sitting down and talking with my fathers, mother and sister, they explained to me that sickness and illness runs in my family.'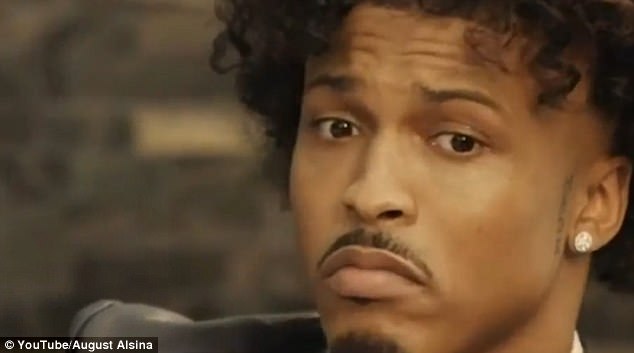 'My father and grandfather both died of severe illness. But they were FIGHTERS and that's all that matters. Just ride with me is all I ask,' he concluded.
'The reality is that I'm sick all the time,' he told the actress in the interview.
'I don't really like to talk about it because I'm not looking for anybody's sympathy. Don't treat me like I'm a f***ing cancer patient, because I'm not.'
He added: 'I feel a sadness and depression that is embedded into my DNA.' 
Alsina has suffered a lot of trauma in his short life. As well as losing his father and grandfather he has a difficult relationship with his mother. 
Both his father and stepfather struggled with crack cocaine addictions.
His older brother was also shot and killed in 2010.
Melvin LaBranch III, 24, was found lying face down on a sidewalk with a gunshot wound to the head in August 2010, according to The Times Picayune.  
'Those six bullets that my brother took, in a lot of ways, made me very cold,' August said. 
Alsina suffered multiple seizures and spent three days in a coma after collapsing off the stage during a performance in New York in September 2014.
In a video, he could be seen standing near the front of the stage before suddenly slumping over and falling into the crowd.
Concert-goers say the star was unconscious when security guards moved him backstage after his fall. 
He was hospitalized and sent to the intensive care unit. Doctors at the time said he had passed out due to exhaustion and dehydration.
Shortly after regaining consciousness, he shared a snap laying in the hospital bed while hooked up to a machine and wearing a neck brace with the caption: 'I'm recovering well and thank you for all of your prayers and concerns.' 
A year later, he told fans that he was having surgery to try to save his deteriorating eyesight.
Alsina, who won the Best New Artist at the BET Awards in 2014, left New Orleans with his mother after Hurricane Katrina hit.
We wish August the best of luck and pray for a miraculous recovery.