Before she became a mom to beautiful Kaavia – she was a proud cheerleader.
Gabrielle Union, rose to fame with her role as Isis in the 2000 cheerleading film Bring It On. 
For Halloween, the 47-year-old dressed in her old Clover cheerleading outfit. She also dressed her adorable 11-month-old baby girl Kaavia in the same matching get-up.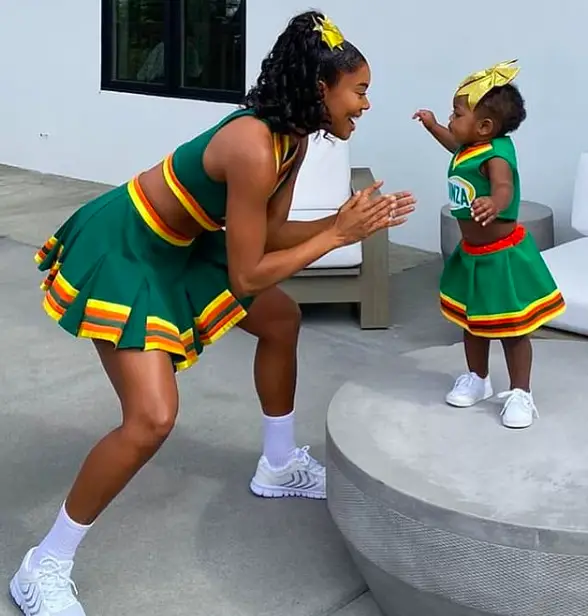 Considering the fact Bring It On was released almost 20 years ago – Union looked as if she hadn't aged a day.
She showcased her incredible physique in a green Clovers uniform as she carried her daughter around in adorable Instagram snaps.
Union flaunted her taut abdomen, toned arms and legs in the sexy uniform, wearing her hair in a high ponytail with yellow hair bow.
She completed the fun look with white trainers and socks pulled up her calves.
Kaavia was dressed up in exactly the same costume. The only difference was that the little one's costume had the food brand Runza's logo on her shirt instead of Union's character's team, The Clovers.
Union captioned one of the posts showing their twinning costumes with the phrase, 'Brought It.' She also added the hashtag #CaliforniaLove.  
In the movie, Union played the head cheerleader of the Clovers, the sports team of an inner-city school pitted against the posh Toros, led by Kirsten Dunst.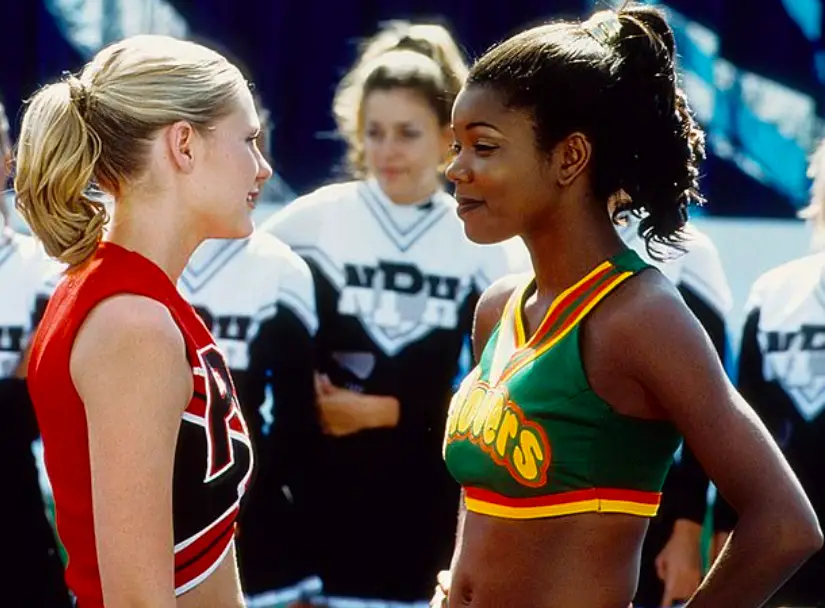 The film also starred Eliza Dushku, Jesse Bradford and Natina Reed.
Gabrielle shares her daughter with former professional basketball Dwayne Wade, to whom she's been married since 2014. 
The Bring It On star also helps raise Wade's three boys – his nephew Dahveon Morris, 16, and sons from a previous marriage Zaire, 15, and Zion, 10. As well as his third son Xavier, 3, from a former relationship.
Union says that her husband is fully co-operative and involved in his daughter's life.
"Dwyane is like a stage mom," she said. 
"He's very hands-on. When he's in Miami and we're in Los Angeles, he wants to know everything, from her poops to what outfit she's wearing."