There are about 2 months before it's a new decade.  2020 is approaching so fast. Have you started thinking about New Year's Resolutions?  Do you want to learn a new language, floss more, start a new career, get on a sleep schedule?  Or are you like so many of us and want to bring in the new year with our family?   
Families are everything.  They hold our lives together, long after we grow up.  All families are great, but we are going to celebrate family blogs today. Family bloggers share the ups and down, the highs and lows and let us see everything in between. These are the family bloggers that we are going to be following well into 2020.
 1. Amber Faust of Faust Island Family Blog.  Amber is a photographer and Matthew is a firefighter, together they have three kids.   Amber shares adventures from her life with her husband and three kids on a sunny island in South Carolina.  The blog tackles topics such as motherhood, family life, travel, food, and eco-friendly green living. 
2. Brent Almond from Designer Daddy.  Designer Daddy is a popular dad blog created and maintained by Brent Almond, an award-winning graphic designer and illustrator living with his husband and five-year-old son JJ.   The notes he leaves in his son's lunchbox have went viral time and time again.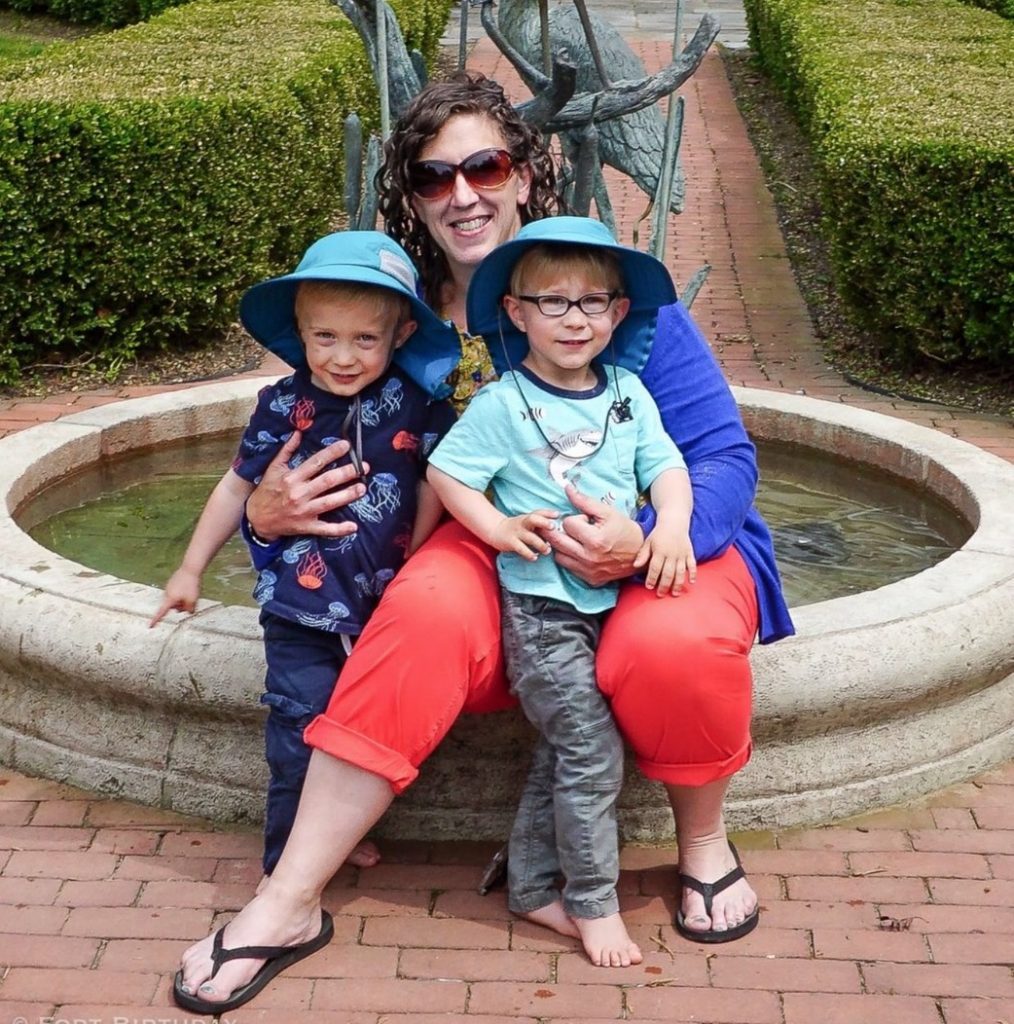 3. Leah Wade of Fort Birthday.   Leah Frances Wade built from cardboard and packing tape. She doesn't mind admitting she gave her twins TWO cookies each if they would just take a nap so she could work on her mommy blog about parenting, diy, and life as an #oldmom of toddler twins. Fort Birthday's instagram documents outdoor living in a multigenerational home on the rural Chesapeake Bay and saves the real Twin Mom ridiculousness (and her attempts at mommy blog humor) for the Fort Birthday twitter. 
4. Kristyn Whitaker of Carolina Fireflies.  Kristyn, Chris, Elliott Grace & Palmer Jean are a cute North Carolina working family.  If you're a working mama, she's the one to follow! She shares a ton of tips and tricks for balancing everything that working moms deal with on a daily basis.  Even if you're not a working mom, you will love to follow her! She shares recipes, activities and DIY projects centered around creating meaningful memories with your children!  
5. Michelle Robinson of Modern Day Moguls.  Michelle shares life with her husband and two adorable daughters in Nashville, Tennessee.   They are always on a fun trip or wild adventure. When not out exploring the world, Michelle shares tricks on home decorating and style.
6. Crystal Dorothy of NotSoSuperMom vs Society.   Crystal and company share life in a Birmingham based family blog that focuses on parenting, advocacy, and life in general.  Crystal is a stay at home mom who recently launched a photography business. Fredric is a software engineer and DIY enthusiast. Everett is an energetic kiddo that loves anatomy, building, and inflatables. Finn is a dinosaur, monster truck, & Blippi loving todzilla.
7. Maria St Onge from For Mommy's Dragons.  This family  blog is all about living life as an adventure and using every opportunity to learn something, no matter where you go.   Maria and Evan have 4 wonderful, messy, loud, and loving sons. The blog shares topics like food, great books for kids of all ages, worldschooling, traveling with kids, and fashion for boys.  
8. Jamie Tutson of Perk Pack – Perk Pack was started because of the lack of available support for postpartum moms. After a serious struggle with postpartum depression and anxiety, Mompreneur, Jamie Tutson, wanted to provide a safe place to discuss the good, the bad and the ugly moments in family life. This family blog covers topics including postpartum issues, parenting, home decor and food.