It was Karen Lashun Harrison job to protect her baby.
But the Georgia mother has been charged with murder in the death of her three-month-old infant.
The 26-year-old held her baby boy while engaging in a fight with a woman outside a beauty store. 
During the fight Harrison dropped her son, leading his to catastrophic and fatal injuries.
Harrison has been charged with felony murder, first degree cruelty to children, second degree cruelty to children, simple battery and affray.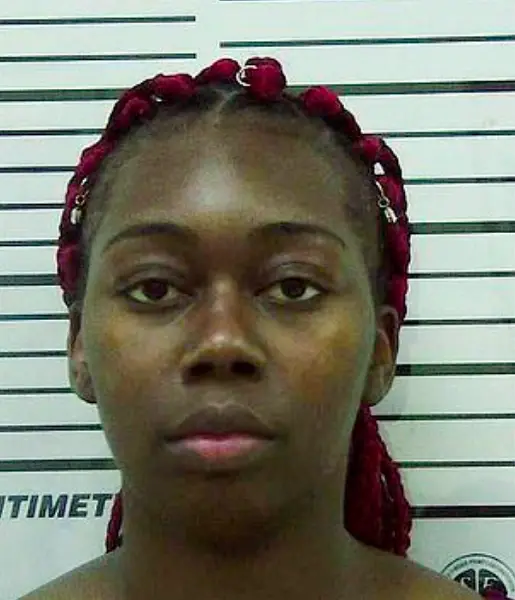 On July 19, Harrison got into a brawl with an unidentified woman outside a beauty store in Moultrie, Georgia.
As she fought the woman, she dropped her three-month-old son in a concrete parking lot.
The shocking incident was caught on the store's surveillance cameras. 
Harrison is seen cradling her son in one arm and approaching the woman – who police have yet to identify.
As they stand next to a car in the parking lot, the other woman swings her shopping bag full of goods to hit Harrison in the face.
Harrison then loses her balance as she begins to fights back. She is then seen losing grip of her child as he falls to the floor. 
As they scrapped in the parking lot, several others ran over. A stranger picked up the baby boy, who they'd left lying on the ground.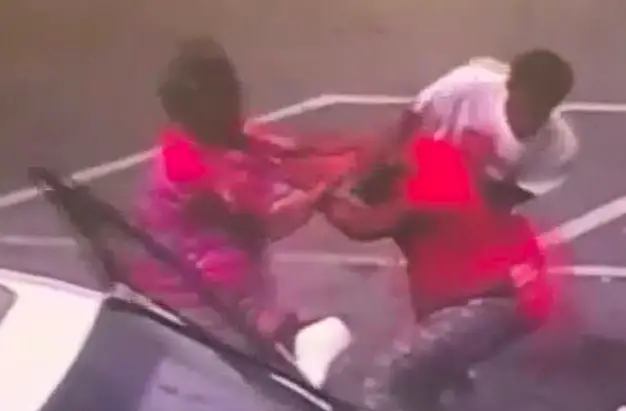 Harrison waited a day to take her little boy to hospital. According to police, she lied about how he became injured.
Harrison claimed that he fell ill whilst being looked after by a relative.
Carneata Clark, a 26-year-old family friend, also allegedly lied about how the little boy came to die.  She has been charged. 
A spokesman for the Moultrie Police Department condemned both women, telling ABC: "It's very disturbing tat two adults would fight in a public place while holding a three-month-old child in their arms." 
It remains unclear what Harrison and the other woman were fighting about in the parking lot.
The nature of their relationship has also not been disclosed.
The results of the little boy's autopsy have not yet been released.