Do you have friends that are difficult to buy for? If so, it might be time to start thinking about gift ideas. It can be tough and stressful to find a gift for someone who is close to you, but the following gift ideas may help get your creative juices flowing!
A gift card to their favorite store
Getting a gift card for a close friend is always a good idea because you know that they will get something that they actually want, and it won't be wasted. Getting gift cards for friends can come in handy when choosing gifts too because if you're not sure what to give them or are running out of gift ideas, then gift cards can be really helpful!
You won't have to go through the trouble of picking out a gift because gift cards are quick and easy to buy, but gift cards can still show that you care about your friend too.
Another reason why gift cards make great presents is that they give recipients the choice of what they want to get instead of having something chosen for them or buying it themselves with their own money.
Tickets to an event they are interested in
You can get your friend a ticket to an event they are interested in. This is a great gift that will show your friend how much you care about them and want to spend time with them doing something fun!
Consider getting tickets for their favorite sports team or concert of the year if it hasn't passed by yet. Get tickets early so you can get good seats too. Is a new movie coming out soon? Perhaps some friends want to see it together, why not buy all four tickets for everyone involved?
You can ask them what they would prefer and then buy the tickets. If they love going to concerts, then buy them some concert tickets for their favorite band. This will also allow you and your friend to spend more time together enjoying this activity that both of you enjoy!
Personalized pajamas
Everybody likes comfortable pajamas. They are perfect for just staying at home and relaxing. Personalized pajamas can be a great gift idea, especially if you know that they would like them or enjoy wearing them! If you don't know what exactly to get, you should get some ideas from LazyOne.com to see what is offered. Make sure they reflect your friend's personality and make them feel special.
A framed picture of you and them together
A framed picture from a special event or place is a great idea. Be sure to choose something that will make them smile when they see it on their wall every day. Whether it's you two at prom or during an awesome vacation, this framed photo will be like walking down memory lane each time they look at it! They'll also love the fact that the frame itself looks so nice in their room.
You could also get a collage of them and you. All of your friend's favorite photos will be in one place, along with a special photo of the two of you. If they're like most people on social media these days, their walls are filled with pictures from events – so why not make it as easy to see all those memories at once?
Dinner at their favorite restaurant with drinks and dessert included
Get a dinner reservation for a friend's favorite restaurant. Also, get a bottle of their preferred wine, and dessert for two is brought out after dinner.
If you're on a budget, find the friend's favorite dish at that same restaurant or one nearby and buy them take-out for dinner to enjoy with friends instead! This is perfect if they have any upcoming events like birthdays so it can be shared with others as well.
This gift will show your friend how much you appreciate them while also treating yourself to some delicious food too! It doesn't matter what occasion this falls under because making someone feel loved always deserves an awesome gift in return.
Coffee mug with a funny saying about your friend
Coffee mugs are always a great gift idea. You can get a coffee mug with an original saying and have it printed on the cup in your friend's favorite color or one that matches their personality.
Getting a funny caption that highlights your friendship is a great gift idea. You can find coffee mugs that say "best friend" or one with a funny saying about your friend.
Here are some funny captions:
I'm a friend, not an acquaintance!
you're the reason I get out of bed in the morning.
Friendzone: Where dreams go to die.
Don't hate me because I'm beautiful… just kidding you probably don't even know who I am.
Do you believe in love at first sight? Or should I walk by again?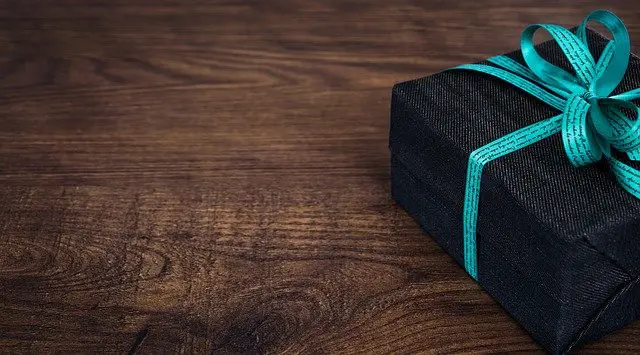 You can't make a mistake with these gift ideas. What's important to remember is that they have to be personal to emphasize your friendship and love for them. Whatever you choose make sure that it's useful as well. Good luck picking out the perfect gift!