We all love getting our hair done and embracing a new look.
But for many women, struggling in this tough economic climate, happily go without to put food on the table for their kids.
So it's incomprehensible to think that someone would actually kill not one but three innocent people over hair extensions.
But a 19-year-old woman has been convicted in the killing of a pregnant woman, man and unborn child at the Sycamore Lake Apartments.  
This over the price of hair.
The defendant, Shelby Isaac was weave free in court, and stood with tight natural curls.
She was almost unrecognizable from her mugshot. 
She collapsed after after Judge James Lammey read the first guilty count of second-degree murder.
The jury convicted Isaac of a second count of second-degree murder. She was also found guilty of criminally negligent homicide and reckless homicide.
After fainting and being propped up by officers, Issac cried "mommy" and had to be taken away from the courtroom.
Her family wept as her screams echoed from another room as weeping jurors covered their faces. 
Eddie Tate II and Edwina Thomas were shot Jan. 22, 2016, in the 2100 block of Westchester Circle.
Prosecutors argued that Tate, Thomas and Thomas' unborn baby were killed after Isaac decided she wanted her money back from a purchase of hair weaves.
Isaac had met with Tate to buy $250 in bundles of hair weaves. She later called him back to set up another meeting under the guise of buying more, prosecutors said.
"She lured that man to his death," Assistant District Attorney Glen Baity told the jury. 
After Tate pulled up to the apartments with his pregnant girlfriend, Isaac opened fire on the car, argued Assistant District Attorney Gavin Smith.
A witness, Gary Dotson, said he later saw her with a wad of cash and blood on her clothes.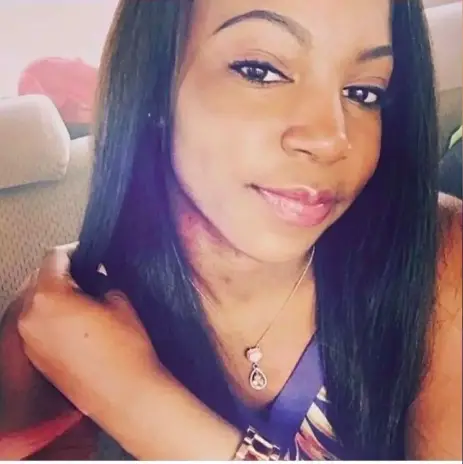 Tate's mother, Gloria Tate, who attended the trial, said Tate was her only child, and she visits his grave every week. 
"We had a bond that was inseparable …  As we go along, I don't think I'll ever be the same again because there's a void in my life that can't be filled," Gloria Tate said.
"When your heart is broken there's nothing that anybody can say or do about it." 
Isaac had no past criminal record. Part of the state's evidence was a fingerprint belonging to her found on a receipt inside Tate's car.
Her lawyers argued the fingerprint got there when she was previously in Tate's car buying weaves. 
But the jury didn't believe her.
Meanwhile the families of Eddie Tate II and Edwina Thomas are still coming to terms with their incredible loss.
Androplus Kimble, Edwina Thomas' younger brother, still can't believe she's gone. 
"Almost two years later, we're still grieving," Kimble said. "It's like over and over again, you're still reliving the incident two years later."
Sentencing is set for Dec. 15.