Beyoncé came out looking like the queen that she is for Serena Williams wedding.
The star-studded ceremony took place in New Orleans on Friday.
The 'Single Lady' songstress looked stunning in a plunging green couture dress.
The flawless mother of three rocked the wrap dress that hugged her killer curves. Serena's wedding photos were captured by Vogue.com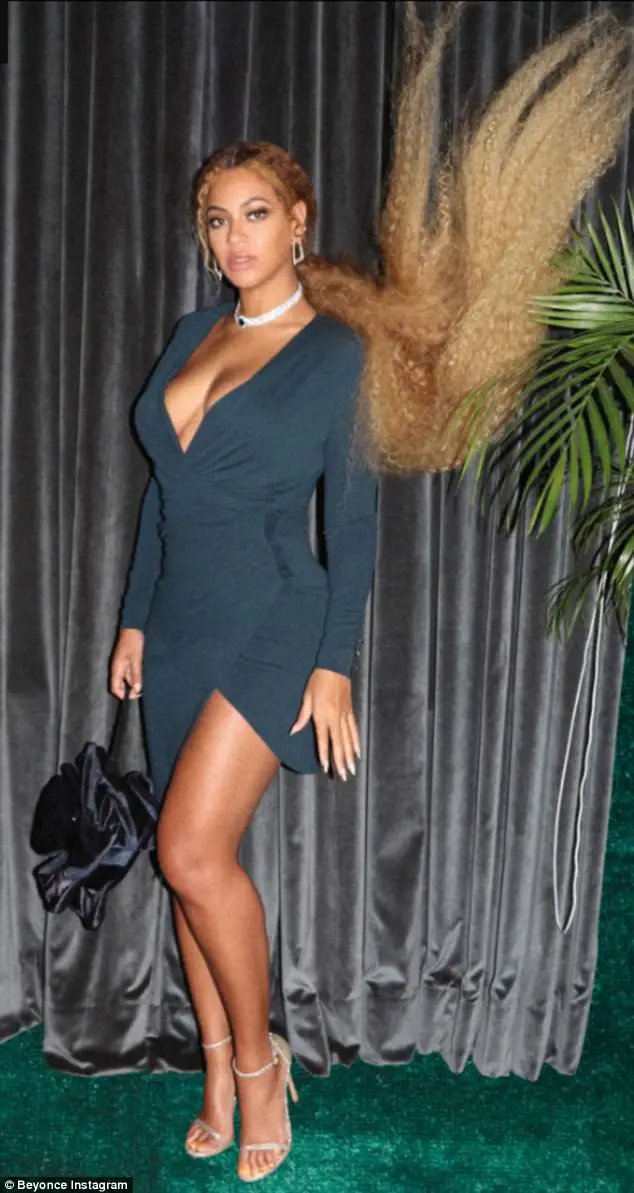 Beyoncé paired the high fashion look with a dazzling choker made of diamonds and an emerald. 
She also added a pair of sparkly earrings in the shape of a pyramid.
The 36-year-old Houston native kept her long blonde locks tied back, as it flowed behind her.
Her Destiny Child's band mate Kelly Rowland sparkled in a pink and purple gown to the right of Beyonce.
Also sitting a few chairs down from them was Kim Kardashian West. 
Vogue magazine editor-in-chief Anna Wintour, actress Eva Longoria and singer Ciara were all spotted at the nuptials. 
Serena got engaged to Alexis Ohanian in December last year. They had previously been dating for 15 months after meeting in Rome. 
They share firstborn two-month-old daughter Alexis Olympia Ohanian
Check out more photos below: