He was a three-year-old boy whose brave battle with cancer inspired a whole community in Kansas.
But sadly, Christian Risner's family announced on their Facebook page that the much loved boy died on Saturday. 
Little Christian was diagnosed with Rhabdoid kidney cancer in April 2016.
When doctors said that he had three months to live, his family and his whole hometown decided to bring Christmas to him early with a celebration on September 10. 
The small town of Lebo, Kansas, which has about 940 people, put on a special celebration complete with Santa and a horse-drawn sleigh. 
The Rinser's worst nightmare came true after mom Sarah Risner found blood in her son's diaper.
She and her husband Josh went to Children's Mercy Hospital in Kansas City.
It was there where they were told the tragic news – Christian had tumors in his kidneys and lungs.
The then two-year-old began hospice care in August.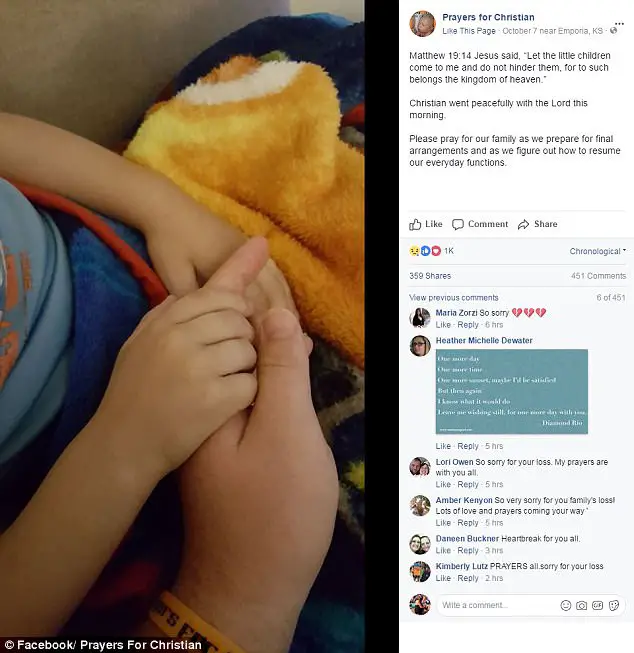 The Jones-Vans Arsdale Funeral Home says his funeral will take place Saturday at Lebo High School, with visitation before the service.
He is survived by his parents, two brothers and paternal grandparents.
See more of Christian's last Christmas below: