Jorge Garcia should be his family, but instead the father-of-two has been deported.
Garcia came to the United States 29 years ago when he was 10. But he has been sent back to his home country of Mexico because he is too old for DACA.
The 39-year-old tearfully waved goodbye to his family in Detroit on Monday.
He was pictured silently holding his wife Cindy and their two children, who are 12 and 15, as they wept into his arms.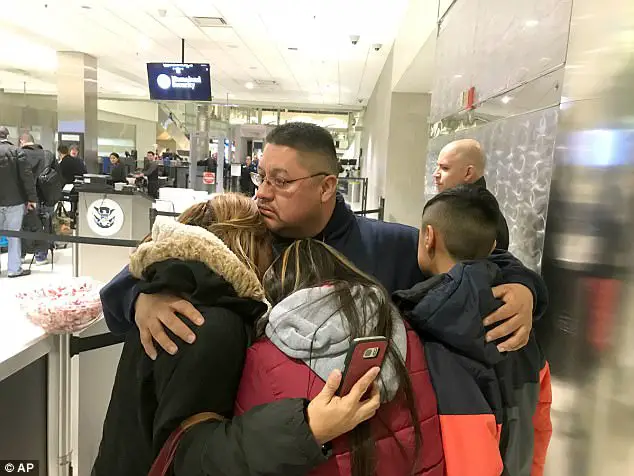 For years, the family has been trying to find a way to keep Jorge in the country.
But President Trump's strict enforcement of existing immigration laws have made it impossible for him to stay.
Garcia, who worked as a gardener, has been in the country since he was brought by a relative aged 10.
His wife is an American citizen and their children are too.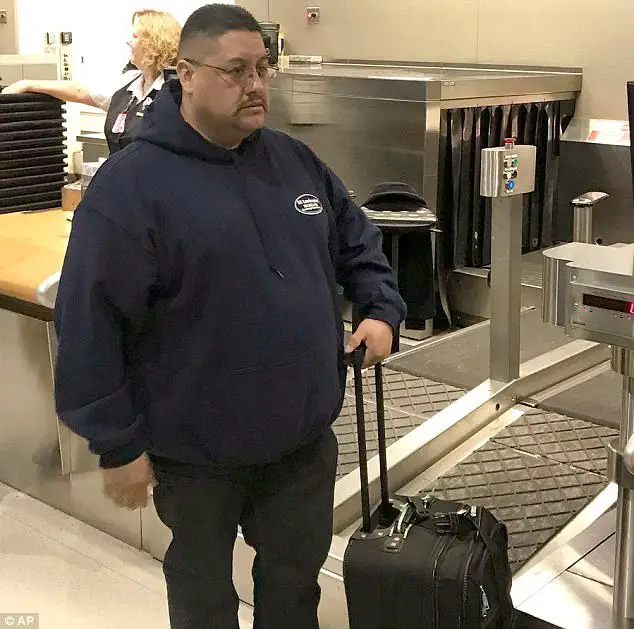 Jorge lived quietly in the US – with no criminal record  – until 2005.
This is when he and his wife began the process to try to win him legal status.
But this however alerted the ICE to the fact that he was living in the country illegally.
In 2009, Jorge was told to expect deportation.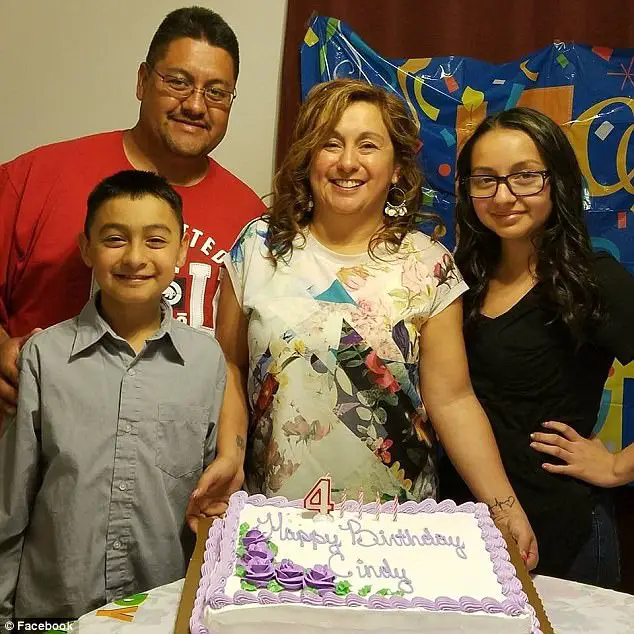 The Obama administration granted the family several stays to allow them more time together to work out a permanent solution.
But in November this year, ICE agents told Jorge he would have to leave.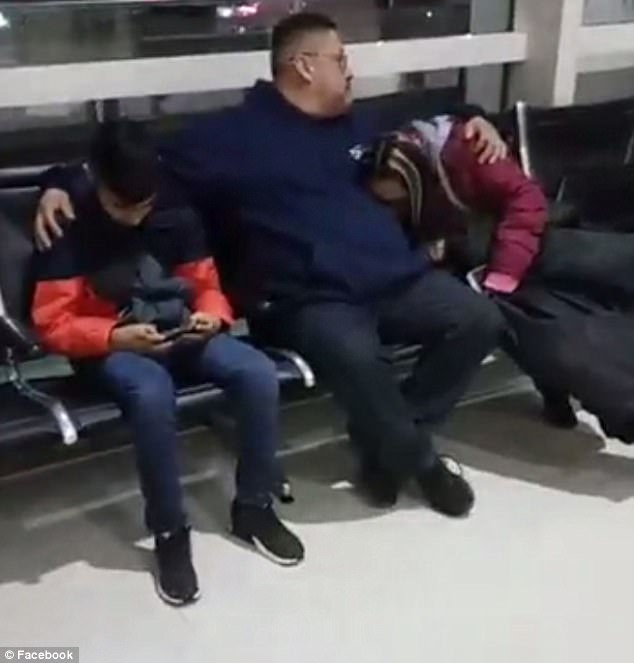 They allowed him to spend a final Christmas with his family before ordering him back to his native Mexico.
Had Jorge been a few years younger, he would have been eligible to apply for DACA, Obama's Deferred Action for Child Aliens.
Its rules allow anyone who was under the age of 31 on June 15 2012 to ask for legal status. Jorge was 32.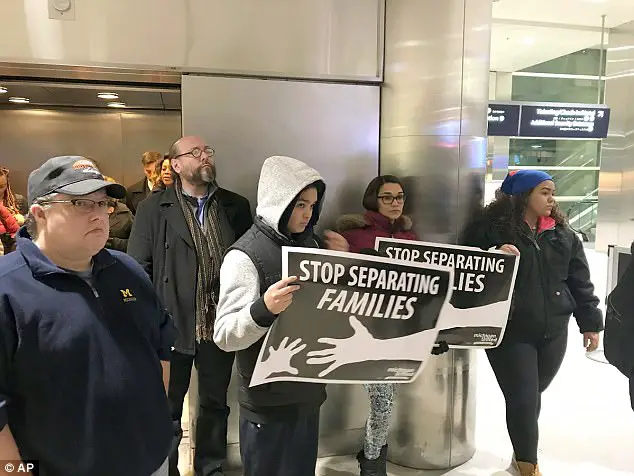 As she spent her final moments with her husband before he was sent back to Mexico, Cindy puts her heartache squarely on President Trump's shoulders.
'He has destroyed my life. There's nothing I can do about it,' she cried.
'We get a new president and this is what he does, tears my family apart. I hope everybody is happy.'
'Look what it's doing my children.'
'These are the last 15 minutes of my husband's time with his kids,' she said as she filmed Jorge with his arms around their 15-year-old daughter and 12-year-old son.
She has described the family's situation as a 'nightmare'.