Now, this is the kind of guy women dream about when they're little kids! Clayton Cook is 100% husband material.
A wedding shoot took a dramatic and shocking turn when the bridegroom jumped into a river to save a little boy.
Clayton and Brittany Cook were having their wedding photographs taken after a dream ceremony in Ontario, Canada.
But as they were making memories on a park bridge, the groom saw a little boy in distress. 
Without hesitation, heroic Clayton leapt in the river and dragged the child to shore.  
'His face was underwater and he was fighting, like he was really fighting,' he told CTV News. 
'Luckily, he was only a little guy and I just sort of hopped him up.'
As Clayton was taking his wedding pictures he noticed the children playing at the waters edge.
From the corner of his eye, Clayton kept watch over them, sensing something might go wrong.
'For several minutes these kids were following us, and I was just keeping an eye on them because they were standing close to the water,' Clayton the BBC.
Darren Hatt, who took the image, said: 'While I was taking solo pictures of the bride this little guy was pushed into the river behind me by another child.'
Now the photo of a soaked Clayton helping the boy to safety in his wedding suit has gone viral.  
Darren added: 'By the time the bride noticed and shouted out, Clayton had already jumped down and brought him to safety.'
'His quick action saved the little guy who was struggling to swim. Well done sir!'
Bride Brittany originally thought her husband had jumped in the river as a joke, but quickly realized his intention. 
'I look over and I see Clay in the water and I think, what is he doing?' said Brittany to CCTV. 
'That's Clay, like that's Clay to me,' she said. 'It's something he would just instinctively do.'
Speaking to Global News in Canada, the couple say they are simply relieved they were in the right place at the right time.
'We were walking through Victoria Park just doing photos at random locations and there were three small kids following us around for five or 10 minutes, and they started walking towards the water,' Clayton told Global News.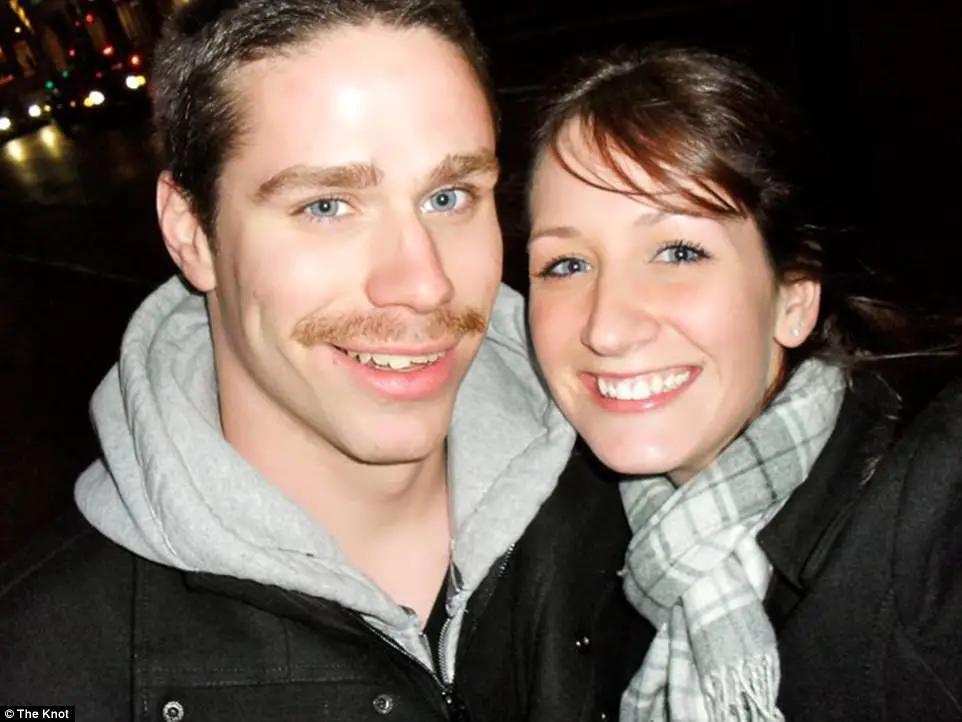 Clayton said it was a relatively simple rescue.
'I was able to jump down on a rock and reach out and scoop him up,' he said. 
Darren Hatt has been a professional photographer for five years and has documented hundreds of weddings.
He admits that Clayton's brave actions left him dumbfounded.
'It's a weird sight to see. It's obviously something you don't see a lot – thank God – but I think I was in a little shock myself with trying to piece everything together,' he said to Global News.
'I'm just glad everyone was okay because the day could have gone a lot different.'
Meanwhile, Brittany and Clayton Cook had been together for seven years prior to tying the knot.  
The couple met at college in Canada.
Brittany is currently a teacher and works for online cosmetics and fashion Jamberry. 
They pair opted for a simple wedding at Victoria Park Pavillion at 7.30pm in front of only their close friends and family.