2017 has been a rough year for Hollywood.
After The New York Times article exploded and exposed Harvey Weinstein as a sexual predator, an avalanche of accusations followed.
Matt Lauer, Charlie Rose, Kevin Spacey and Louis C.K are just some of the powerful Hollywood men who have had a spectacular fall from grace.
But Hollywood scandals are as old as the city itself. From adultery to arrests and even murder – you can never tell what a person is really like behind their public persona.
Here are 15 celebrity scandals no one saw coming. . .
#1. Pee-Wee's Bust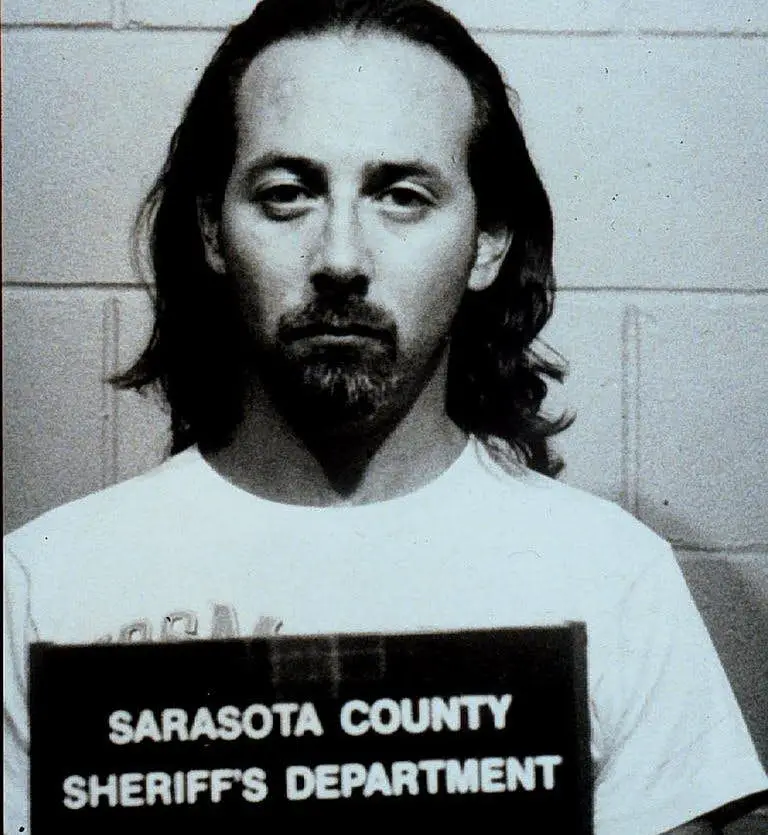 Paul Reubens will always be defined by his child-friendly alter-ego Pee Wee Herman.
His career took off in the 80s when he landed his hit show Pee-wee's Playhouse. Kids could not get enough of his humor, nutty outfits, whacky dancing and high-pitched voice.
But scandal hit in 1991, when he was arrested for indecent exposure at an adult movie theater. The mug shot of Reubens looking like a drug dealer made him the butt of jokes. Late night talk show hosts had a field day.
Then in 2004 he was hit by an investigation as part of a child porn case.
In a press release, Reubens's Los Angeles-based rep, Kelly Bush, said the alleged improper images were from his "extensive historical art photography collection."
In the settlement, Reubens agreed to plead guilty to misdemeanor possession of an obscene image "with the intent to exhibit his collection," said Bush.
He was fined $100, received three years' probation and agreed to be registered as a sex offender, the Associated Press reports.
In 2009, Reubens revived Pee Wee for a run on Broadway that was a huge hit.
While he somehow rebuilt his career, Reubens scandals still casts a shadow over his vast empire. 
#2

.

 Gibson's Racial Tirade
It's hard to know where to start with the scandals that have plagued Mel Gibson's career.
His rise to the top came after the success of movies such as Mad Max, Lethal Weapon and Braveheart.
He became the go-to action hero which won him a slews of female fans.
But then in 2006, Gibson was pulled over for a DUI. He launched into an anti-Semitic tirade which he later apologized for.
On June 21, 2010, his girlfriend Oksana Grigorieva and mother of his child Lucia, filed a restraining order against him.
She claimed he was abusive and wanted him kept away from her and their child.
Then on July 9, 2010, some audio recordings alleged to be of Gibson were posted on the internet. The tapes appeared to show the actor/director repeatedly using racial epithets and threatening Grigorieva.
The same day Gibson was dropped by his agency, William Morris Endeavor. But the father-of-nine claimed the tapes were edited.
He became untouchable in Hollywood for almost a decade.
It's only recently that he has been accepted back in the industry. Just last year he gained an Oscar nom for directing WW2 film Hacksaw Ridge.
#3. Brangelina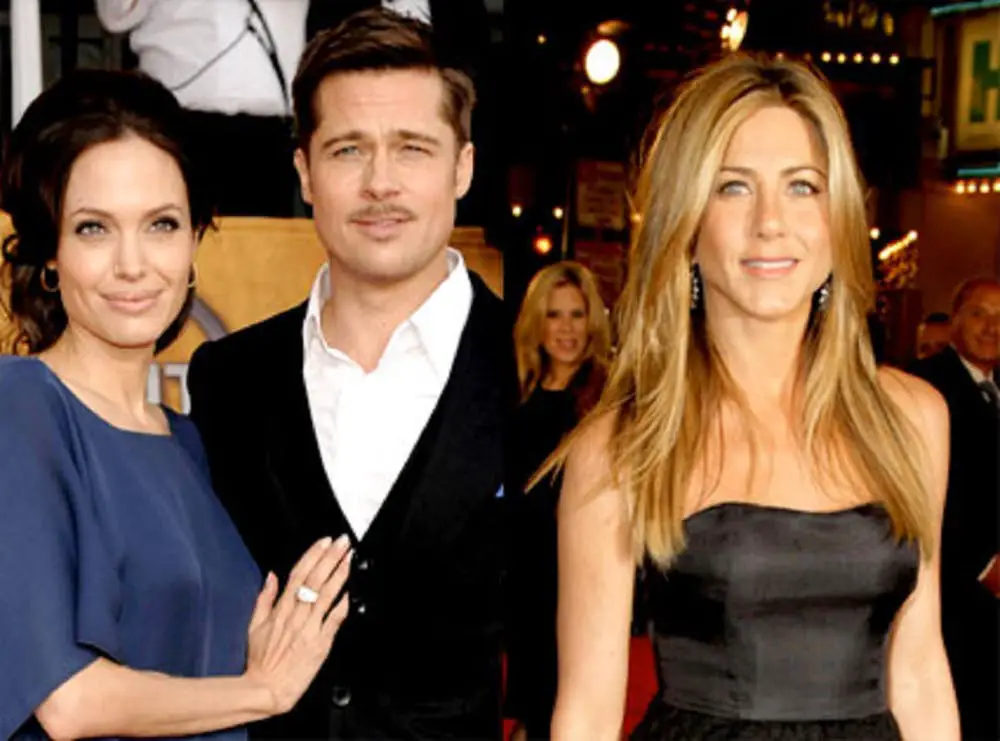 Once upon a time Brad Pitt and Jennifer Aniston were Hollywood's golden couple.
Pitt met Friends actress Jennifer Aniston in 1998. They married in a private wedding ceremony in Malibu on July 29, 2000. 
But this all unravelled in 2005.
Reports emerged that Pitt had been cheating with co-star Angelina Jolie on the set of their movie Mr. & Mrs. Smith.
Soon after Pitt and Aniston announced they had decided to separate – with many calling Angelina a 'home -wrecker.'
The divorce and Jolie's involvement became tabloid fodder. Fans were either staunchly #TeamAngelina or #TeamJen
The next year, Jolie had a baby with Pitt. They finally married in 2014.
Then out of nowhere in September of 2016, Jolie filed for divorce under "irreconcilable differences."
Pitt was then investigated by the FBI for child abuse. This following an alleged incident that took place on a private jet involving his eldest son Maddox.
Angelina, alleged he "intentionally and without justification struck" Maddox, and that there was a pattern of misconduct – something which the DCFS and the FBI later found no evidence for.
#4. Amanda Bynes' Meltdown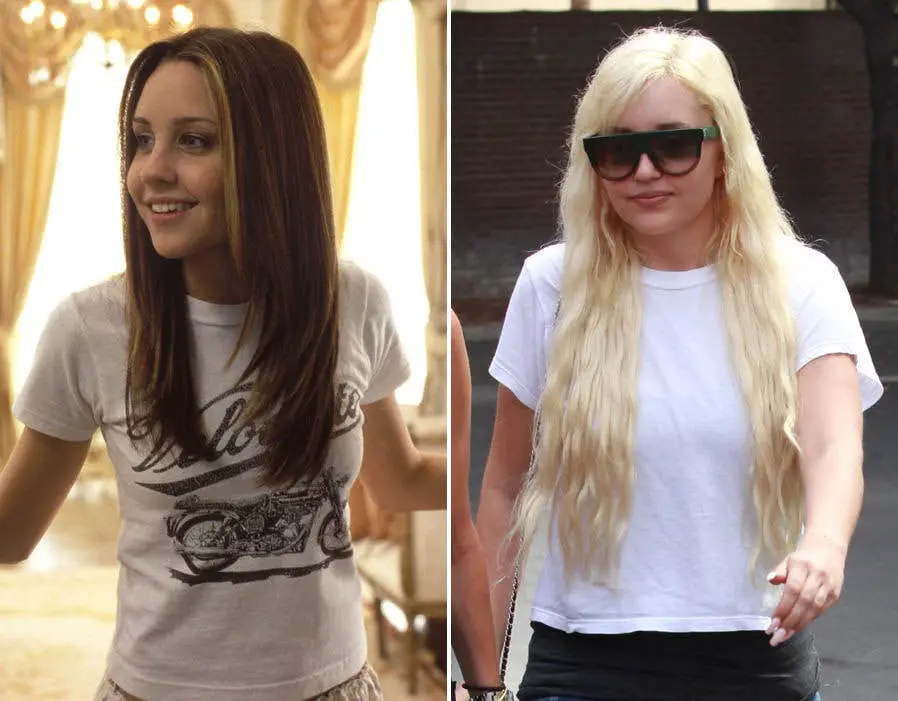 Child star Amanda Bynes showed talent from an early age. The actress began her career when she was just 7.
She landed a role in hit Nickelodeon sketch show All That and then landed her own comic series The Amanda Show when she was 13.
That led to the network giving her another show What I Like About You alongside Beverley Hills 90210 star Jennie Garth.
She later graduated to leading lady in comedies like What a Girl Wants and Sydney White. 
Bynes was likeable, funny and seemed to have her feet on the ground. But almost overnight she changed dramatically.
In 2010, Bynes announced a hiatus from acting. Shortly afterwards came her arrests for DUI and accusations her dad put a microchip in her brain.
Her infamous Twitter rants included tweeting that she wanted the rapper Drake to 'murder her vagina.'
In 2013, Ventura County sheriff's deputies detained her after she allegedly started a small fire in the driveway of a stranger. She was hospitalized under a 72-hour mental-health evaluation.
But a glimmer of hope emerged in June 2017, when a healthier Bynes said in an interview she wanted to return to acting. 
#5. O.J Simpson Murder Trial
O.J Simpson was once a celebrated footballer and winner of the the Heisman Trophy.
But tragedy struck in 1994 when his ex-wife Nicole Brown Simpson and her friend Ron Goldman were murdered.
Simpson was arrested and charged with their murders in what was dubbed the 'trial of the century.'
The families of the victims subsequently filed a civil suit against him. In 1997 a civil court awarded a $33.5 million judgment against Simpson for the victims' wrongful deaths.
Then in 2007, Simpson was arrested in Las Vegas, Nevada, and charged with the felonies of armed robbery and kidnapping.
In 2008, he was convicted and sentenced to 33 years imprisonment, with a minimum of nine years without parole.
He served his sentence at the Lovelock Correctional Center near Lovelock, Nevada.  On July 20, 2017, Simpson was granted parole. He was eligible for release from prison on October 1, 2017, and was released shortly after midnight on that date.
#6. Witherspoon's Arrest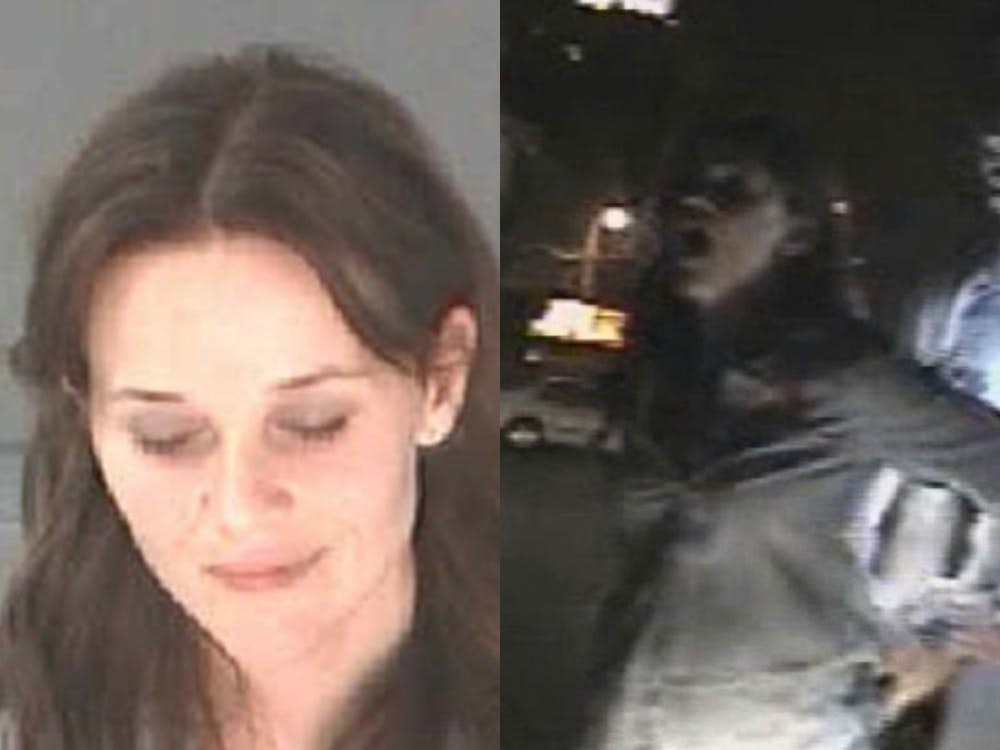 Reese Witherspoon has been America's sweetheart for years.
The actress scored big in early roles such as The Man in the Moon, Cruel Intentions, and Election. Her role in Legally Blonde made her a box office starlet and showed she could conquer both comedy and drama with ease.
An Oscar win soon came for her role as June Carter in Walk the Line.
But in 2013, Witherspoon showed a side of herself fans weren't expecting.
Cops pulled over Reese and her talent agent husband Jim Toth after spotting their car swerving on the road. It quickly became obvious Toth was drunk.
At which point, Witherspoon popped out of the car to start ranting at the police about how she was "An American citizen."
Seeing she was clearly drunk too, the cops began to handcuff Witherspoon as continued to scream, including the ultimate elitist line of "do you know who I am?"
She also lied that she was pregnant.
The whole thing was caught on video and soon turned Witherspoon into a tabloid joke. She apologized and soon bounced back with roles in Big Little Lies and Home Again.
#7. Hugh's Bad Judgment
In 1995, Hugh Grant was the toast of the town thanks to his role in Four Weddings and a Funeral.
Grant was charming, funny and handsome.
That's why no one could have expected him to be pulled over for using the services of prostitute Nicole Brown.
In June of that year, his mug shot plastered all over the newspapers. What made it wilder was the fact Grant just happened to be dating Elizabeth Hurley, easily one of the sexiest women on the planet.
As fate had it, Grant was scheduled to appear with Jay Leno to promote his movie Nine Months just days after his arrest.
Leno opened it by asking the question everyone else had: "What the hell were you thinking?"
Grant managed to stammer through an apology and his charm helped win him back fans. He soon went on to bigger roles in Bridget Jones' Diary and Notting Hill.
#8. Jackson's Chest
At Super Bowl XXXVIII in 2004, Janet Jackson was the headline act for the halftime show.
She was joined by a variety of co-performers, including Timberlake. Jackson did a medley of her greatest hits before Timberlake came out for a duet of "Rock Your Body."
Reaching the end of the song, Timberlake reached over to yank down part of Jackson's top, revealing a bare breast covered by a piece of jewelry.
Instantly, CBS' switchboard lit up with thousands of angry calls. Many were from parents upset their kids were exposed to this.
The FCC also hit, calling the whole thing a mess and hitting the network with a half-million dollar fine. It also led to the insistence of a five second delay for live performances.
Jackson's career also took a hit. She apologized and ended up taking a long hiatus. She spent most of her time in the Middle East with her third husband Wissam Al Mana.
The recent announcement that Justin Timberlake will be doing the Super Bowl halftime show has reignited this scandal.
Will Janet make a comeback on stage with Justin?
#9.

 Winona Ryder's Shopping Spree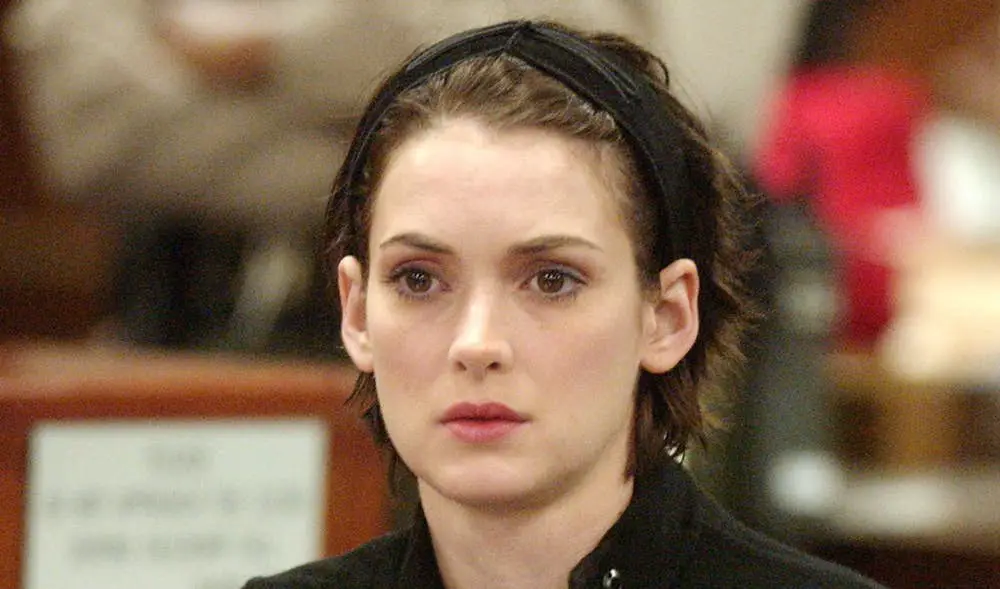 When Ryder was in her teens she broke out with her role as the goth teen in Beetlejuice .
She was soon known for a variety of quirky roles in movies such as Edward Scissorhands, Heathers and The Age of Innocence.
But then in 2001, Ryder was arrested in Beverly Hills for trying to shoplift $5000 worth of clothes and accessories.
Ryder has since stated she was undergoing depression at the time. It dealt a big blow to her career.
With the surprise hit of the Netflix series Stranger Things, Winona Ryder has once again been catapulted to fame.
#10. The iCloud Hack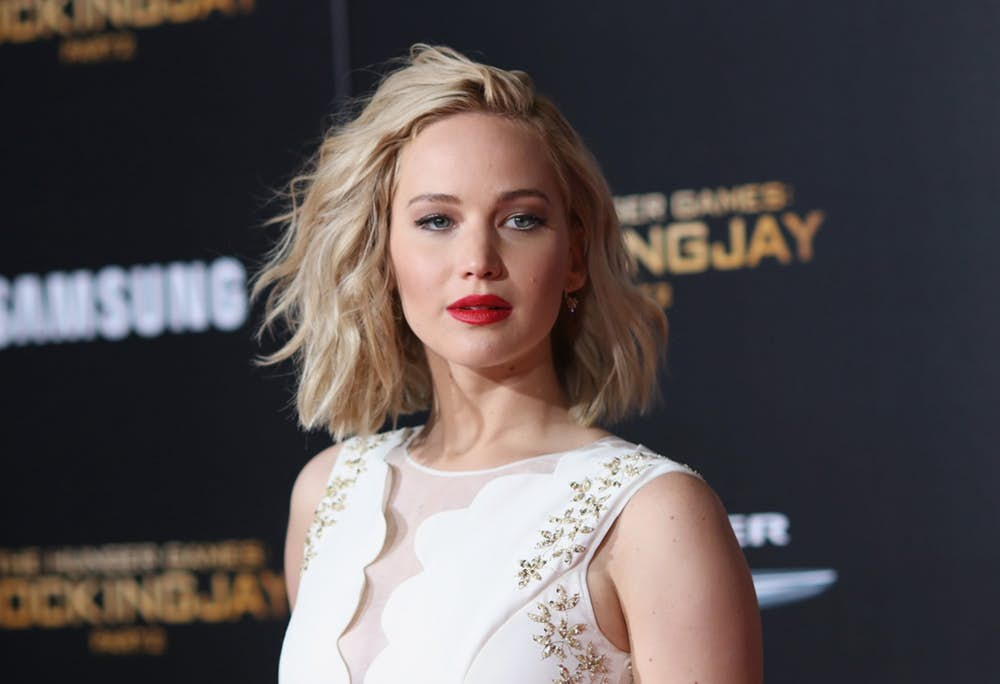 On August 31st 2014, a massive wave of images from the iCloud of various celebrities were released online and nearly broke the Internet.
Jennifer Lawrence was one of the A List stars targeted when naked photos of her flooded the net.
She has recently stated that the photos was for her then boyfriend actor Nicolas Hoult.
She described the incident "like being gang-banged by the f***ing planet"
Lawrence wasn't alone as stars like Kate Upton, Kirsten Dunst, Kaley Cuoco and Krysten Ritter were also affected.
#11. Cosby's Crimes
It's still hard to believe America's dad Bill Cosby is capable of sexual assault.
His hilarious stand up routines led to him becoming the first black lead of a TV show in I Spy.
Then in the 1980s that Cosby became part of American culture with his starring role in The Cosby Show.
But then in 2014, more than fifty women came out with reports of Cosby had assaulted them over the years. The beloved icon went from being beloved to a despised figure nearly instantly.
While he's still free after a mistrial, his legacy is forever marred.
#12.

 Bullock's Heartbreak
2010 was supposed to be the greatest time of Sandra Bullock's life.
The much loved actress was the queen of rom-coms such as While You Were Sleeping and Two Weeks' Notice.
Then the Bullock starred in The Blind Side which was not only a huge hit but, for the first time, made her an awards darling. It culminated in her winning the Oscar.  Bullock was seen celebrating with husband Jesse James who clearly was happy for his wife.
Then just two weeks later, word broke out that James had been cheating on her. Not just once but with multiple women.
While he denied some of the affairs, he confirmed several others. The duo were divorced with Bullock taking a few years away from movies to get back on track. She's rebounded nicely with several more hits and an Oscar nod for Gravity.
She has also adopted two children.
#13

.

 Kanye Interrupting Taylor
At the 2009 Video Music Awards, Taylor Swift won for Best Video and took the stage to wide applause.
Before she could speak, Kanye stormed on stage to declare "Beyoncé had one the best music videos of all time!"
Beyoncé herself was more stunned than anyone as West was booed loudly.
He stormed off as Swift just stood open mouthed. It became the incident that kept giving.
Taylor and Kanye made up and then fell out spectacularly last year. It's widely thought that Taylor's single from her new album 'Look What You Made Me Do' is about West.
#14.

 Kevin Spacey's Downfall
For two decades, Kevin Spacey was hailed as one of the best actors in the world.
The Usual Suspects won him the Oscar which he followed up with L.A. Confidential and American Beauty, which won him another Oscar.
He was Artistic director for the Old Vic Theatre in London for over a decade. He also won rave reviews for his Presidential role in Netflix drama House of Cards.
Then just last moneth Anthony Rapp came forward with how Spacey had attempted to force himself on him when he was only 14.
Spacey made things worse with an "apology" that involved coming out as gay himself which was lambasted by gay groups.
Soon, numerous others came forward with similar stories. He's been fired from House of Cards and the producers of All The Money in the World have reshot his scenes with Christopher Plummer.
#15

.

 Tiger Woods Cheating
Tiger Woods was the clean cut, golfing role model for years.
He was just 21 when he won the Masters in 1997, an incredible feat.
In a sport where, frankly, white men dominate, Woods was had skill and power on the field.
Which was why so many were totally shocked when in 2009, Woods was arrested for a car crash while leaving the home of a mistress.
Soon the word came out that not only had Woods been cheating on his wife Elin but had a slew of mistresses, almost a dozen in all.
Woods confirmed the adultery with a televised apology. But he lost a number of endorsements and his golf game also suffered.
Just when it looked like Woods was getting back on track, he was arrested again in May of 2017 for a DUI.