Do you dream of having a luxurious and beautiful conservatory to display your beloved plants? Then you've come to the right place! Today, we will take a deep dive into designing the perfect outdoor space where you can show off your greenery. From picking out furniture to finding the ideal plant pot, there are so many essential aspects of designing a conservatory that need to be considered in order for it to look stunning.
In this blog post, we will explore these topics in detail so that by the end, you have all the information needed to create a tranquil and aesthetically pleasing area for both yourself and your plants to enjoy. So let's get started!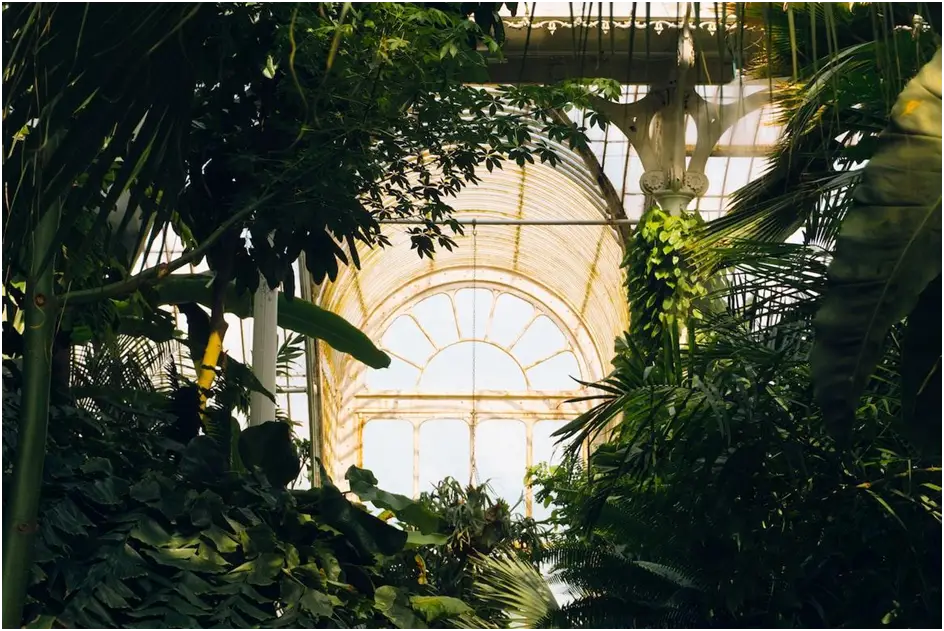 Choose an Appropriate Location for Your Conservatory
When it comes to choosing the perfect location for your conservatory, there are a few factors to keep in mind. Firstly, consider the orientation of your house and where the sun hits during the day. You want your conservatory to receive as much natural light as possible, so choosing a location that faces south or west could potentially be ideal. Another aspect to consider is the view from your conservatory.
Do you want to have a serene garden view or a bustling street view? Finally, factor in the size of your plot and how much space you'll have for a conservatory. All these thoughts should help you decide on the perfect location for your outdoor sanctuary.
Select the Right Size and Style of Conservatory
From the overall aesthetic appeal and design to the practicality and functionality of the space, you want to ensure that you choose a conservatory that meets your needs and complements your existing property. Think about how much natural light you want to let in, how much space you have available on your property, and what you plan to use the conservatory for. Your plants will require a certain amount of light, so make sure your conservatory is equipped to provide the plants with the right environment.
Additionally, consider the size and shape of the conservatory to ensure you have enough room to enjoy it as well as display all your plants. From conservatory roof panels to the glazing, make sure you choose materials that are durable and aesthetically pleasing. In the end, you want to create a conservatory that is both beautiful and functional.
Consider Adding Built-in Shelves and Racks
If you're looking to maximize your available space, built-in shelves and racks are the way to go. These can be used to store your gardening tools, plants, and other accessories needed in your conservatory. You also want to make sure that they are strong enough to support heavier items like garden furniture or large plant pots. To add a little style, consider installing extra shelving with glass dividers so you can display your plants in an elegant way. When it comes to organizing your space, having these shelves and racks will make the area look neat and tidy.
If you're looking for an added touch of sophistication, consider hanging a few pieces of artwork on the walls or shelves to give your conservatory personality. It will also bring a bit of life to the atmosphere and create an inviting environment.
Incorporate Natural Materials Where Possible
Incorporating natural materials into your conservatory design will give it a touch of classic elegance and create a soothing atmosphere. Natural materials, such as wood, stone, plants, and water elements provide an inviting feel to any outdoor space. Try adding wooden furniture pieces like chairs or benches where you can relax in the sun while admiring your plants. You can also add some light fixtures that have natural elements such as wicker or bamboo.
If you have the space, you can also incorporate a water feature into your design to give it a tranquil vibe. Finally, when choosing plants for your conservatory, look for species that are native to the area so that they thrive in the environment.
Invest in Seating and Dining Furniture
Your conservatory should be an inviting area to relax, entertain guests, and enjoy the outdoors. To make it feel cozy and homely, investing in seating and dining furniture is essential. There are many different styles and sizes of furniture to choose from that will fit into your overall design theme. For instance, a traditional wooden table with chairs is perfect for outdoor dinners with friends or family. If you have a smaller conservatory, consider investing in space-saving furniture like foldable chairs and a collapsible table.
This way, you can maximize the space when needed and still be able to use it as a comfortable seating area. It's also a great idea to add some soft furnishings like cushions and rugs to give your conservatory an added layer of comfort.
Install Blinds or Curtains to Help Protect Plants from Sun and Rain
Protecting your beloved plants from the sun and rain is essential when it comes to conservatory design. Investing in strong and durable blinds or curtains for your conservatory can help ensure that your plants get the right amount of sunlight but are also shielded from extreme weather conditions. You can find blinds in a variety of colors and styles that will fit into your overall outdoor design theme. In addition, you can opt for insulated curtains that will help regulate the temperature inside your conservatory. This helps keep the environment comfortable and suitable for all kinds of plants.
All in all, if you are looking to build a conservatory and make it a great addition to your home that will last a lifetime, it is essential to plan carefully and make informed decisions when it comes to choosing an appropriate location, selecting the right size and style of conservatory, adding built-in shelves and racks, incorporating natural materials as much as possible, investing in seating and dining furniture, as well as installing blinds or curtains to help protect plants from sun and rain.
Not only will these steps help ensure your conservatory looks aesthetically pleasing upon completion but also gives you the best chance of maintaining its beauty for many years to come. Although the process of planning and constructing your new garden room may feel daunting at times, investing some time into researching each step beforehand can pay off huge dividends moving forward.