Are you unhappy with your current hair color? Or is it time for a new trendy makeover? Regardless of why you want to remove your current dye, it is a tricky process that requires patience. The ideal scenario is to visit a beauty salon and have the problem fixed by a professional. However, if you're unable to, you can still do this process at home using different methods. You can choose to strip the unwanted color using either chemical products or at-home recipes that have been tested before. In this article, you will learn a few tips on how to remove stubborn dye from your hair.
Vitamin C
One of the safest ways to strip undesirable pigment is by using vitamin C. It oxidizes color and loosens up dye molecules, lightening your strands by one or two levels. To use vitamin C, use vitamin C gel since it dissolves better than powder and pills. Mix a small amount of vitamin C gel with hot water or your usual shampoo until a paste is formed. Apply the mixture, cover with a shower cap for 45 minutes, and rinse it off with hot water. You may need to repeat this process a couple of times to see satisfying results. If you're unable to keep up, you can always watch tutorial videos online or learn more here to grasp the technique and have a successful attempt. You need to be extra careful when using vitamin C since it is an acid that can irritate your skin. It is best to test it first on a small section of hair to see if it has any negative side effects.
Anti-Dandruff/Clarifying Shampoos
Professional stylists always advise people with newly dyed hair to avoid anti-dandruff shampoos because of their ability to strip the color quickly. Ideally, using anti-dandruff or clarifying shampoos can work magic on your locks by removing the unwanted pigment. Unfortunately, this process may take a while; you will not see immediate results, especially if you've used permanent dye. The clarifying shampoos' main purpose is to deep-clean by removing minerals, pollutants, and chemical build-ups. Experts advise that you need to apply a clarifying shampoo twice on your strands, leave it in for 10-15 minutes the second time around and cover it with a shower cap. Moreover, anti-dandruff or clarifying shampoos remove pastel tones and green tints on blond hair. However, they may not be as effective on permanent dyes. Make sure to use conditioner afterward, as these shampoos may leave your hair dry.
White Vinegar
Many people claim that white vinegar can remove pigments and semi-permanent dye. The best thing about this method is that it is safe and doesn't have any side effects. On the contrary, it helps to make your hair look shiny and natural-looking. To apply white vinegar, rinse, mix equal amounts of vinegar and warm water, pour the mixture gently on your head, and cover it up. Wait 15-20 minutes before you rinse it off. If you're going to repeat the process for several days for better results, you should follow up with a hydrating treatment to keep your hair healthy and robust.
Baking Soda
Many people use baking soda in a lot of DIYs due to its ability to penetrate follicles and scrub the surface of your strands, removing unwanted pigments. To remove undesirable tints, mix equal parts of warm water and baking soda until the latter dissolves completely;  apply it on wet hair, and leave it on for 20 minutes before you rinse it off.
Bleach/Color Remover
If all the previous methods fail to strip dye out, you should consider using bleach or a color remover. Both options are perfect solutions to remove unwanted tints in your strands. However, bleach can be harmful to your locks if not applied carefully. Moreover, it will lighten every thread of hair it touches, so be mindful about placing bleach only on the areas you want to remove dye from.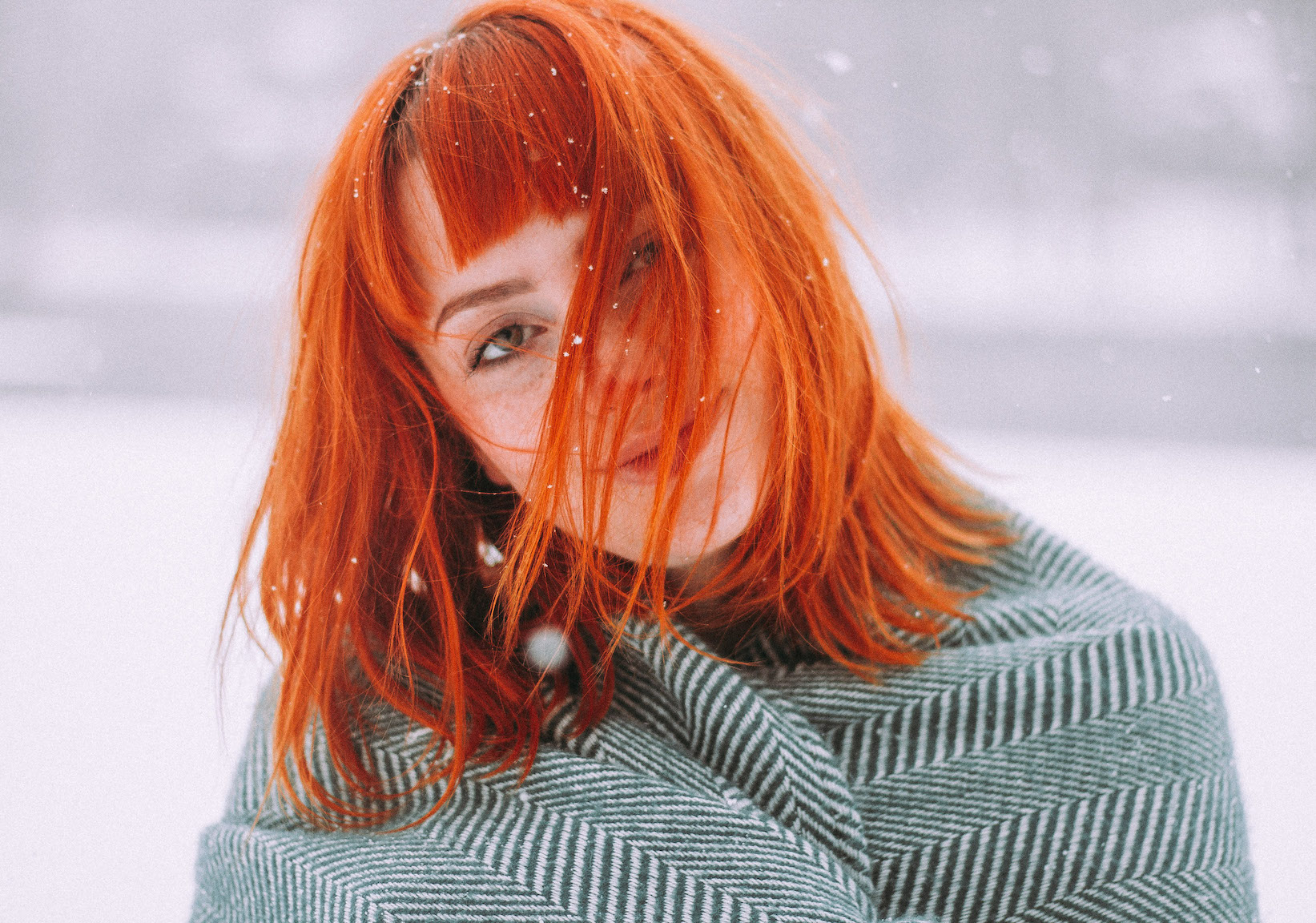 It is always fun to have a new look by trying out different colors that make you look lively. However, the process comes at a price. Not all pigments can be easily removed. As a result, it is always tricky to apply a new hair dye while stubborn tints don't fade away. Before you get excited about applying a new color, try out the methods mentioned here because they might just work for you. Choose what suits your hair type best, and remember to test any method first before applying it to your whole head.