Madison Duke and Chris Hunter are young and in love.
The teenage couple recently went viral after Madison shared a video of her family gifting Chris a car for Christmas.
The video has been viewed more than 1.4million times since it was uploaded on Saturday.   
But sadly the interracial couple have been hit with vile, racist abuse.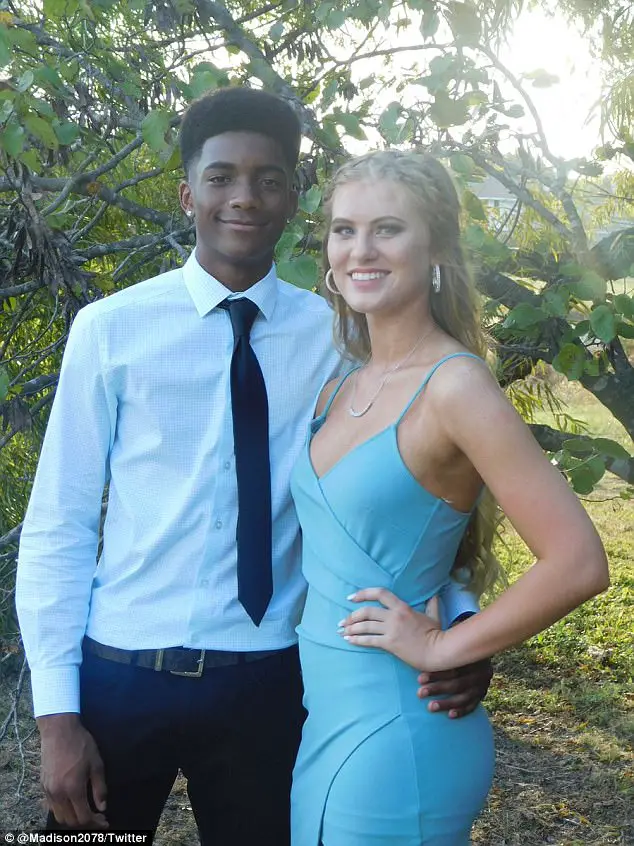 But the couple have vowed not to let the trolls win and have started a Youtube channel.
'More hate than love which is surprising to be honest and it's disgusting,' Madison said of the cruel commenters. 
'I saw it coming, but Madison and I aren't going to stop doing what we love,' added Chris. 
Chris even responded to some of the trolls, telling one idiot who compared him to a 'chimp': 'You don't even know me my guy.'
The teens who posted the video to their YouTube channel, have now disabled comments on the video. 
On December 9, Madison and her family told Chris they were going out to lunch but had to stop at a car shop first. 
When they arrived, the vehicle was waiting for him wrapped up in a red bow. 
'Merry Christmas Chris. The car's all yours,' Madison's stepdad said. 
Chris is seen grabbing his chest in disbelief saying: 'No, I can't!' 
'It's yours, Chris!' Madison's mother is heard saying as she filmed him staring at the four-door sedan. 
Before rushing over to the vehicle, emotional Chris hugged every member of the family.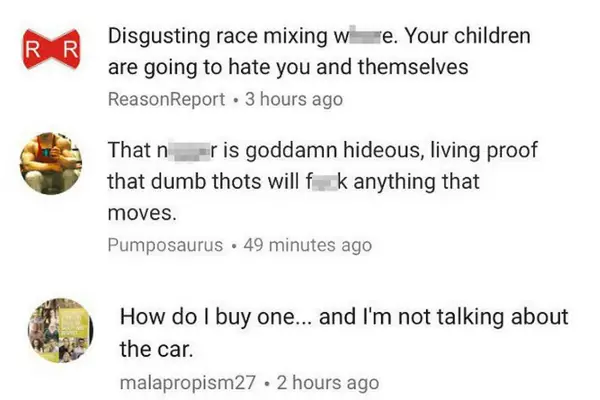 Madison's mother even had to prompt Chris to get into his car: 'Go check out your car! We can hug later!' she laughs. 
The youngsters have not shared any other details about their relationship other than that they have been together for 11 months. They are reportedly juniors in high school.
Chris is a star soccer player and athlete and Madison is an athletic trainer.  
Chris has since told Twitter followers he plans on marrying Madison. 
Meanwhile Madison describes Chris as 'the love of her life' and her 'best friend.'