Jamie Siminoff is a well known name in the tech industry for his innovation and entrepreneurial success. He is the founder, chief inventor and CEO of Ring, a pioneering company for  smart home security. He created the world's first wi-fi video doorbell in the year 2011. His journey from a struggling entrepreneur to a self-made millionaire has been nothing but an inspiring journey.
Earlier In Life.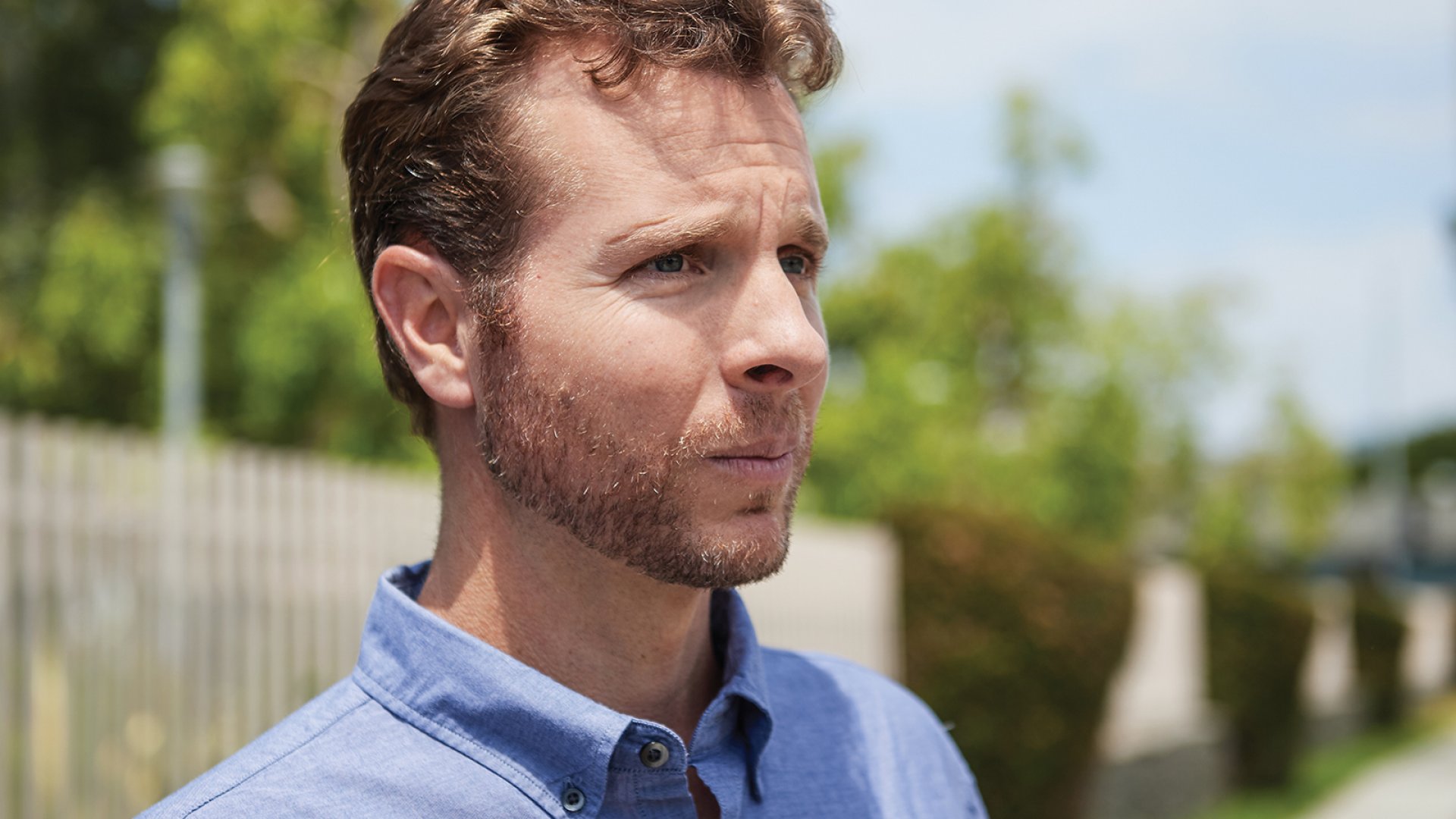 Image Source: inc
Jamie Siminoff was born on the 21st of February 1977, in New Jersey. From a very young age,  he showed immense interest in inventing things. His father David E. Siminoff was a chemical engineer who was also a  source of inspiration for Jamie Siminoff's own aspirations. He credits his father highly for exposing him to such a lifestyle at an early age.  He attended Babson College, a renowned institution for entrepreneurship. It was a place where he was surrounded by like-minded people and the faculty also created a "greenhouse" for budding entrepreneurs. He won a business planning competition and began writing business plans for others. This process and passion laid the foundation for his future aspirations.
Ring – The Invention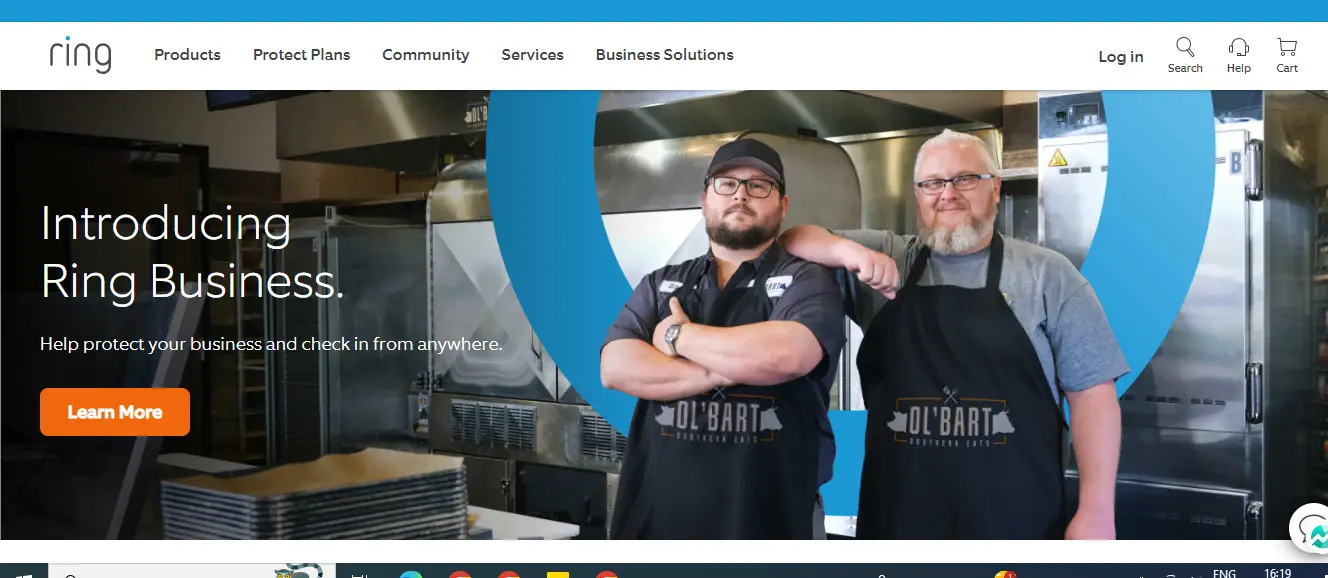 In 2011, Jamie Siminoff embarked on a journey that would change the security industry forever. He founded Ring, a company that introduced a range of innovative products which aimed at  making homes safer and smarter. The crown jewel amongst Ring's product, the video doorbell, allowed homeowners to monitor and secure their homes remotely. This simple yet groundbreaking innovation made way for Ring's success.
The Ring doorbell allowed homeowners to see and communicate with visitors at the door through their smartphones, even when they weren't at home. This game-changing innovation quickly gained popularity and received acceptance worldwide. The vision for Ring was not just about creating a successful product but was majorly about making a positive impact on society by reducing chances of crime and increase in safety.
Also Read – Who is Ilan Tobianah Zeus? Net Worth, Age, Wife, and Height
The Amazon Acquisition
Amazon reportedly paid around $1 billion to acquire the Ring in 2018. The acquisition was like a  clear demonstration of the value Ring's products hold  and the impact they had on the market. The acquisition by Amazon has made a  significant contribution to Siminoff's net worth. It also marked a turning point in his career as it allowed Ring to leverage Amazon's vast resources and distribution channels that helped accelerate the company's growth and reach. This synergy between Ring and Amazon continues to be one of the best acquisitions and is still a major contributor to Siminoff's wealth.
Ring Product Portfolio
There is no denying that the video doorbells were the reason for Ring as a company reached such great heights, however the company is not limited to "Crown Jewel"- video doorbells. The company has expanded its product portfolio to a wide range of smart home security that include:
Ring Security Cameras
Ring offers a wide range of indoor and outdoor security cameras that provide homeowners a across-the-board surveillance options. It's an amazing addition to your video doorbell for optimal security.

Ring Alarm System
The Ring alarm system is a  home security system that allows homeowners to monitor and secure their homes and live in peace. The system includes features like motion detectors, contact sensors, professional monitoring services among others.

Ring Smart Lighting
The Ring smart lights come in a  range of smart indoor and outdoor lighting products that not only enhance security as they have motion detectors but also provide convenience for homeowners especially during the night times.
Jamie Siminoff Net Worth & Ongoing Role at Ring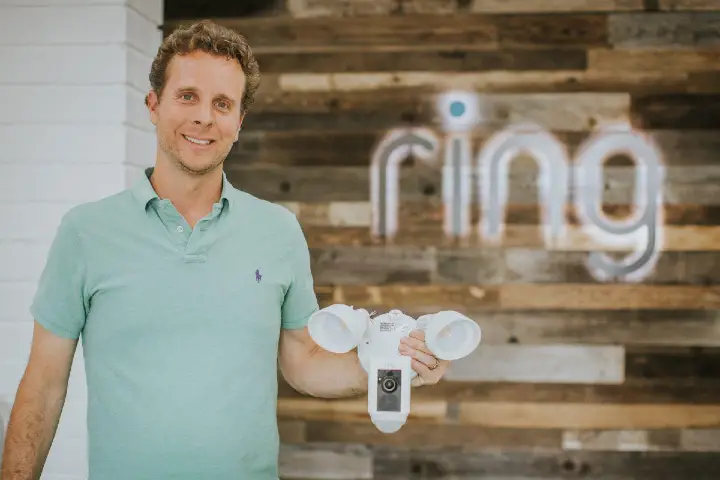 Image Source: indiatimes
Based on several sources, an estimate of Jamie Siminoff's net worth would be around $300 million. Post  the acquisition by Amazon, Jamie Siminoff had continued playing a vital role at Ring. Ring's relationship with Amazon has led to collaborations with other Amazon devices and services, making it a vital part of the smart home ecosystem.

Jamie Siminoff stepped down from his role as the CEO  of Ring in March 2022. Elizabeth Hamren took his position as the CEO, who most recently served as COO of the widely used chat app Discord.
Also Read – Who is Ken Goldin's Wife? A Look Into His Married Life
Jamie Siminoff's Future
The future appears bright for both Jamie Siminoff and Ring. The smart home security market has high potential for growth, now more than ever as we live in a digital forward world, and the demand for innovative solutions is at an all time high. Ring's collaboration with Amazon puts the company in a position where it can take advantage of the Amazon networks and distribution channels for its growth and expand its product offerings further.
Jamie Siminoff's efforts to improve community safety, commitment to a positive social impact and support educational initiatives line up with his values that have been a driving force to his success. As his net worth grows, so does his potential to make a positive impact on society.
Conclusion
Jamie Siminoff's story is an inspiration to any aspiring entrepreneurs and innovators, that shows what a brilliant idea can bring to life. With proper dedication and the ability to adapt to changing circumstances, it can lead both your personal and professional lives to success and also create a positive impact on society.
Also Read – Investing 101: What Are the Three Basic Rules of Investing?