We celebrate Father's Day to thank the man who brought you into the world and honor him for all that he has done for you. 
Although this is a day of celebration for some – it can be a sad time for many others.
There are many families around the country who are struggling and don't have a father present.
This can be because the male figure is incarcerated.
Sometimes this can be for low level crime or because they can't afford the bail money to be released. 
Now rap mogul Jay Z is doing his part in helping bail out dads who are stuck in the system to mark the Father's day holiday.
Penning a letter to Time, Jay-Z spelled out his reasoning and his plan.
"When black and brown people are over-policed and arrested and accused of crimes at higher rates than others, and then forced to pay for their freedom before they ever see trial, big bail companies prosper," he wrote.
If you haven't seen Time: The Kalief Browder Story executive produced by Jay, I couldn't recommend a more powerful documentary. It really opened my eyes to how the prison system works for those who have money and cripples those who do not.
The documentary tells the truly tragic story of Kalief Browder, a Bronx high school student who was imprisoned for three years on Rikers Island.
Two of them were in solitary confinement when he wasn't even convicted of a crime.
He was accused at 16 of stealing a backpack, and his family was unable to afford his bail, set at $3000.
When he was finally released the horror of what he went through was all too much.
He committed suicide two years later, in 2015.
Jay-Z believes the system killed Kalief.
He continued in his open letter to say: "This pre-incarceration conundrum is devastating to families. One in 9 black children has an incarcerated parent."
"Families are forced to take on more debt, often in predatory lending schemes created by bail bond insurers. Or their loved ones linger in jails, sometimes for months—a consequence of nationwide backlogs."
"Every year $9 billion dollars are wasted incarcerating people who've not been convicted of a crime, and insurance companies, who have taken over our bail system, go to the bank."
Jay has his hands full at the moment, after his wife Beyonce gave birth to twins.
But this hasn't stopped him putting his money behind organizations like Southerners on New Ground and Color of Change.
Color of Change started an initiative for Mother's Day that freed over 100 mothers for the holiday.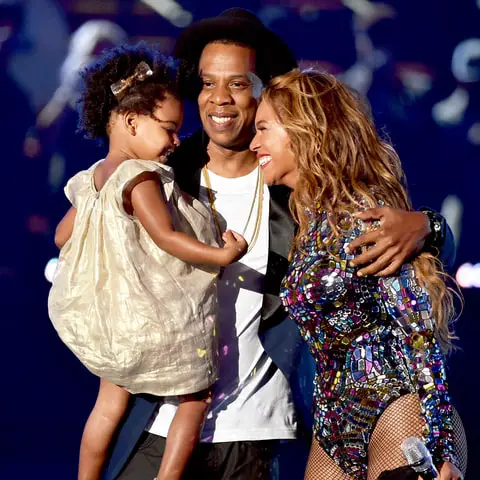 "This Father's Day, I'm supporting those same organizations to bail out fathers who can't afford the due process our democracy promises," Jay wrote.
"As a father with a growing family, it's the least I can do, but philanthropy is not a long fix, we have to get rid of these inhumane practices altogether. We can't fix our broken criminal justice system until we take on the exploitative bail industry."
Check out Jay's letter in full here.