Move over Cardi B and Offset – there is a new and more mature power couple on the scene.
Introducing J-Rod!
Jennifer Lopez and Alex Rodriguez are flaunting their love on the December cover of Vanity Fair.
'We are very much twins,' said the former New York Yankees baseball star, 42. 'We're both Leos; we're both from New York; we're both Latino and about 20 other things.'
Singing sensation Lopez, 48, also revealed a story about the couple's first date at the Hotel Bel-Air.
Rodriguez went to the bathroom to collect his thoughts then told the 'Get Right' hitmaker, 'You look sexy AF.'
But the couple admit that their first date was kind of awkward.
"I think he thought I was going to be this loud person, but I'm not. I just listen," Lopez revealed. 
"So he's talking, talking about his plans, about how he had just retired from baseball, about how he saw himself getting married again, all these things you wouldn't normally talk about on a first date."
"I don't know if he thought it was a date. I thought it was a date. Then I knew he was nervous because he asked me if I wanted a drink. I said, 'No, I don't drink.'"
"And he asked if I minded if he had one. He was nervous, and it was really cute.'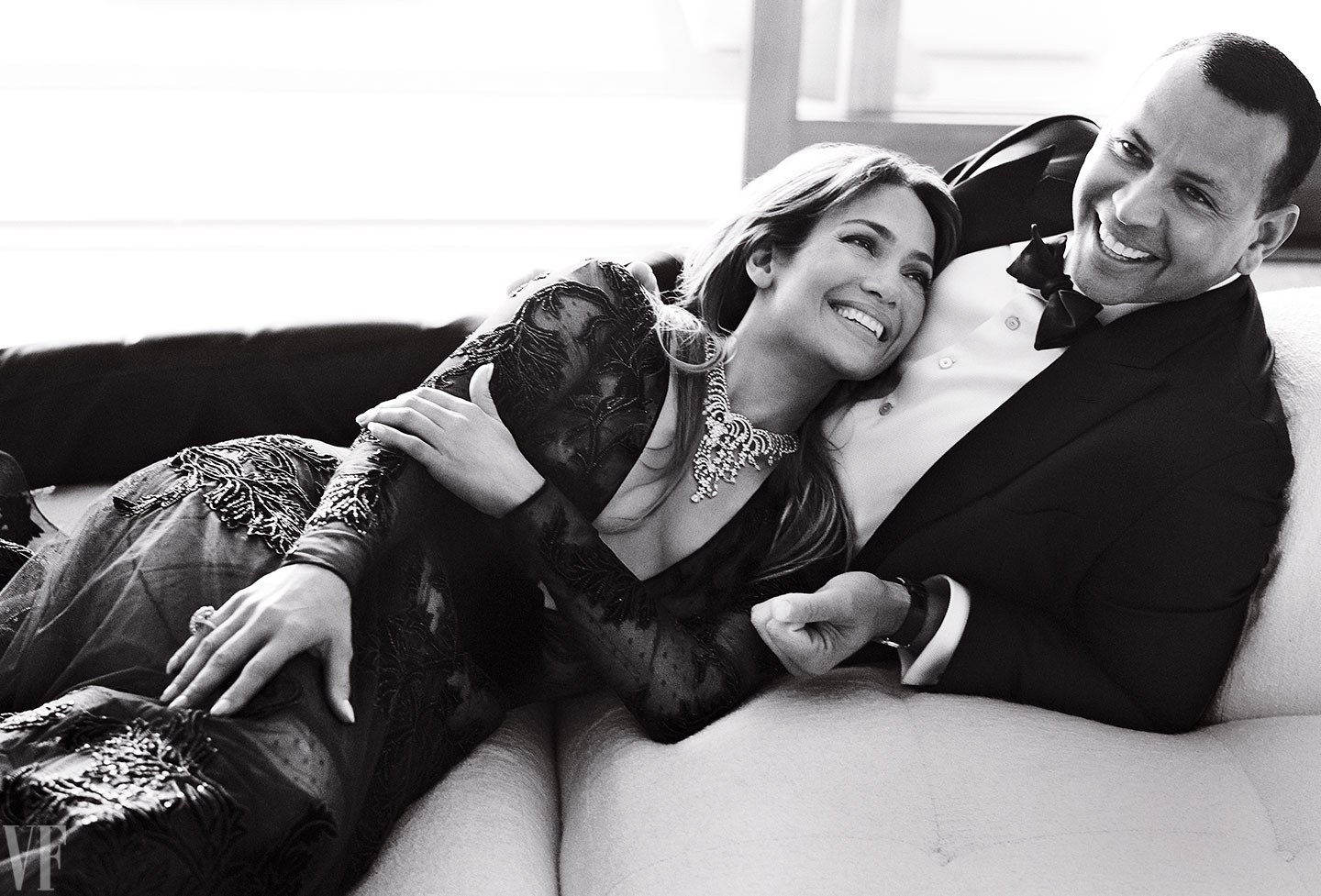 Alex said: "I didn't know if it was a date. Maybe we were seeing each other at night because of her work schedule. I went in uneasy, not knowing her situation."
He continued, "It would be incredibly productive for me to sit with one of the smartest, greatest women in the world, especially for a guy like me who is coming through tough times, rehabbing himself, re-establishing himself to folks out there. I thought it would be a win-win no matter what."
Lopez then added:  "And then it took a turn. The fire alarm went off, and we had to evacuate. No, really. The fire alarm went off!"
Lopez dished that she met her beau of eight months by chance in the winter of 2016 in Beverly Hills.
"I almost yelled out Alex, but I am the shyest person when it comes to things like that," she began.
"I could literally just have walked away. But I walk over and tap him on the shoulder and say, 'Hey'."
"I had just come from a promo for my show, Shades of Blue, so I'm dressed like my character, like a boy—Timberlands, jeans, curly short hair."
"He looks at me. I say, "It's Jennifer." He says, "You look so beautiful."'
JLo added: "I understand him in a way that I don't think anyone else could, and he understands me in a way that no one else could ever."
She added: "In his 20s, he came into big success with the biggest baseball contract [at the time]. I had a No. 1 movie and a No. 1 album and made history."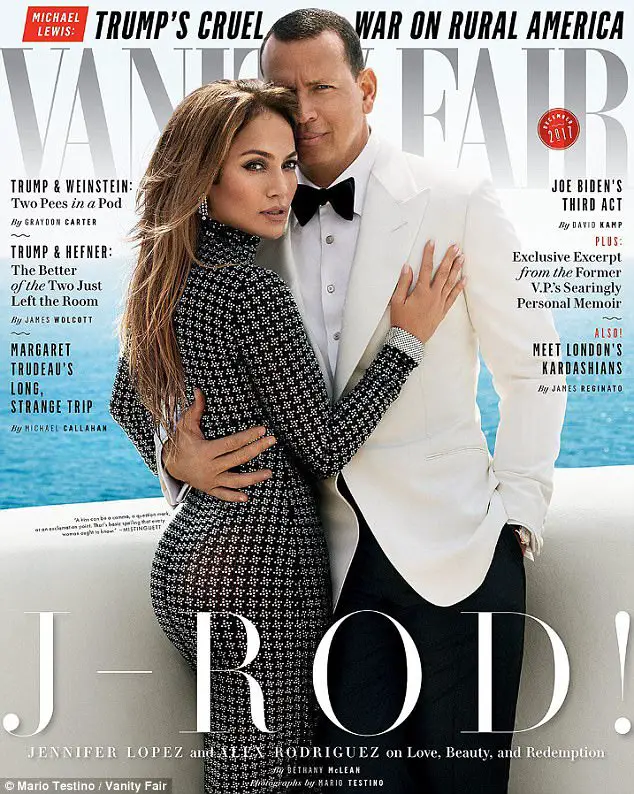 "We both had ups and downs and challenges in our 30s, and by our 40s we'd both been through so much. "
"And more importantly than anything, we had both done a lot of work on ourselves."
The pair are rumored to be moving in together. Jennifer has 9-year-old twins Maximilian David and Emme Maribel with ex-husband, singer Marc Anthony.
While Alex has daughters: 9-year-old Ella Alexander and Natasha Alexander, 12, with ex-wife Cynthia Scurtis.
The blended family seem to be working well. Jennifer regularly updates her Instagram page with pictures of them all.