This is one of the most saddest, tragic and heartbreaking stories I have ever had to report.
Donald Smith kidnaped, brutally raped and murdered eight-year-old Cherish Perrywinkle.
Thank God a jury took just 14 minutes to find the despicable monster guilty.
Perrywinkle was abducted from a Walmart store in 2013 after Smith befriended her mother.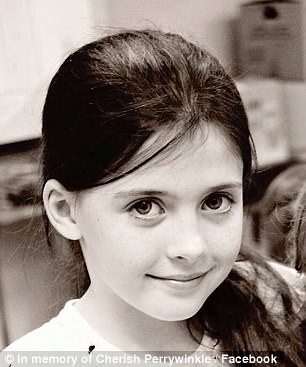 Evil and twisted Smith lured Rayne Perrywinkle and her family to Walmart in June 2013.
He promised to buy a McDonald's meal and new clothing for her three daughters.
Smith was captured by surveillance video leaving Walmart with Cherish. His DNA was found on the girl's mutilated body.
In his closing argument, prosecutor Mark Caliel said Cherish 'endured a nightmare no child should have to endure.'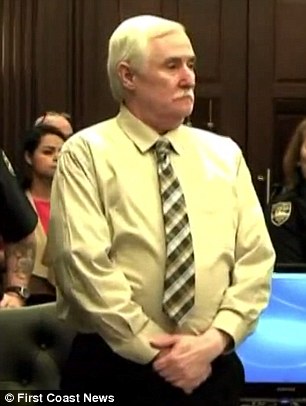 The jury will now hear evidence in the trial's penalty phase  – hopefully they will decide to sentence this wicked individual to death.
Smith was convicted of first-degree murder, kidnapping and sexual battery on a child less than 12 years of age.
On Tuesday, Jacksonville Chief Medical Examiner Dr. Valerie Rao, who conducted the autopsy on Cherish became emotional on the stand.
So much so, the court had to interrupt her testimony.
Dr Rao told the court Cherish sustained severe injuries all over her body from being strangled with a piece of clothing and raped.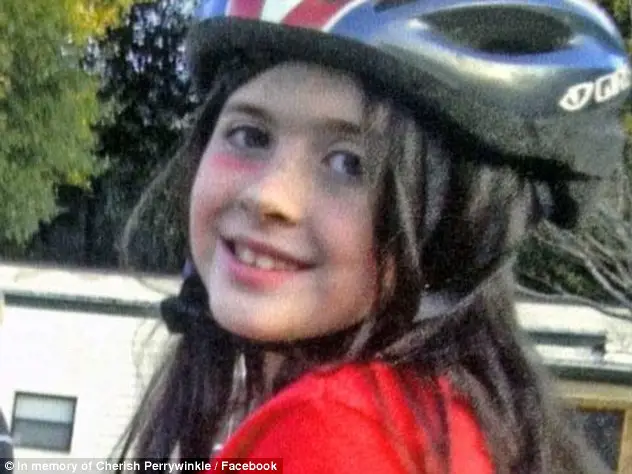 After viewing photographs of her mutilated body in court on Tuesday, the seasoned professional was unable to continue.
The medical examiner said the child's female anatomy was 'totally distorted' from the trauma of the rape.
'Looking at her genital area and her anal area, she had so much trauma.'
'The anatomy was totally distorted by the injury that she sustained both to her vaginal area and her anus,' Rao testified, according to WOKV.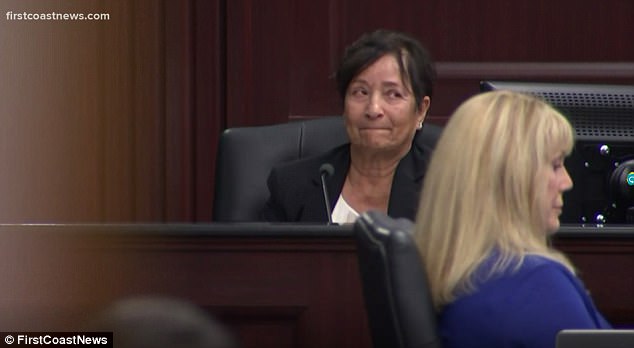 Dr Rao estimated that it took the precious eight-year-old 3-5 minutes to die.
Horrifically as she was being strangled, her right eye began bleeding.
Rao also revealed that Cherish had attempted to fight back.
Cherish managed to inflict an injury on Smith's penis after he allegedly attempted to force oral sex on her.
Also on Tuesday, State Attorney Melissa Nelson played for the jury secret recordings from jail.
On the sickening tape, Smith could be heard bragging about his crime.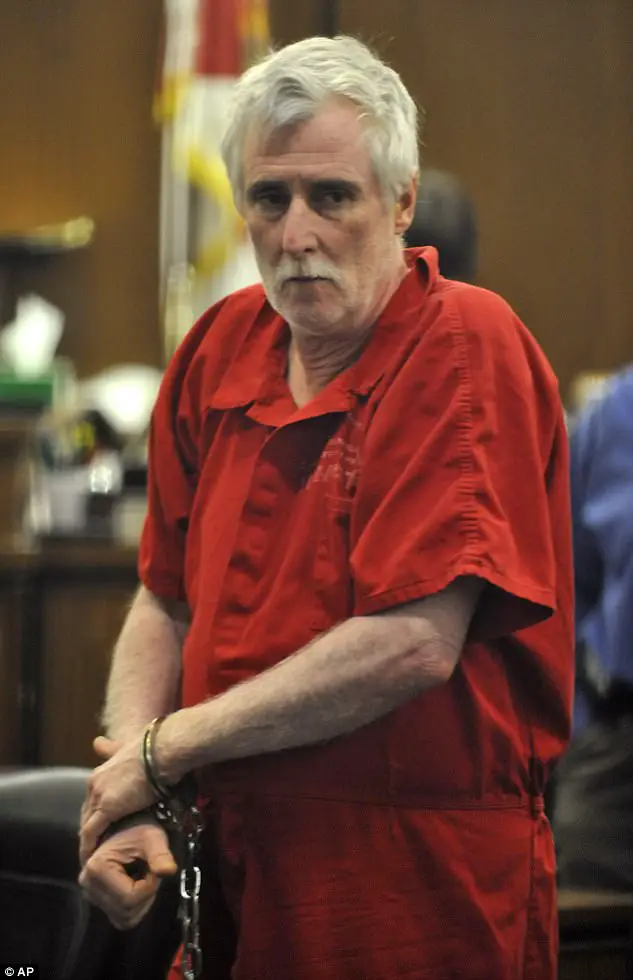 'She had a lot for a white girl,' the defendant could be heard telling another inmate on the tape, apparently referring to eight-year-old Cherish's buttocks.
On Monday, Cherish's mother Rayne Perrywinkle testified.
Crying on the stand, she told the court Smith had convinced her he was a generous Good Samaritan.
Rayne said Smith had been hovering around her and her three daughters while they shopped at a Dollar General store earlier in the day on June 21, 2013.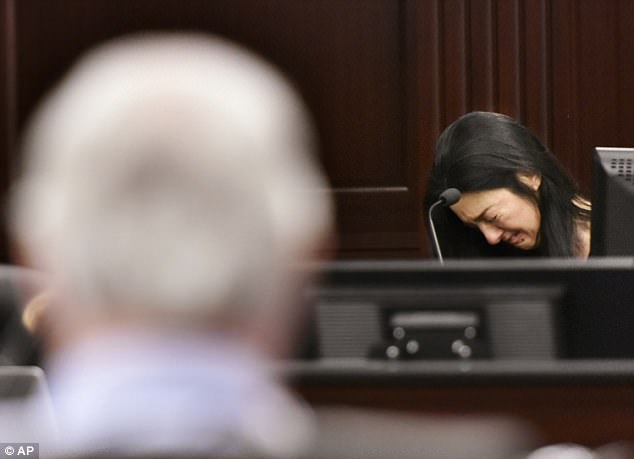 The mom was looking for clothes for all three children and could not afford the purchases.
Smith watched as Rayne tried to work out how to pay for the clothes.
The grieving mother testified that when she came outside the cruel and callous man was waiting.
He offered to take them to a nearby Walmart and make purchases with a $150 gift card.
Rayne testified that she was wary, but accepted because Smith assured her his wife would meet them at the Walmart.
'He looked into my face and told me I was safe,' Rayne said.
'Did you want to believe him?' prosecutor Mark Caliel asked.
'Very much so,' Rayne replied.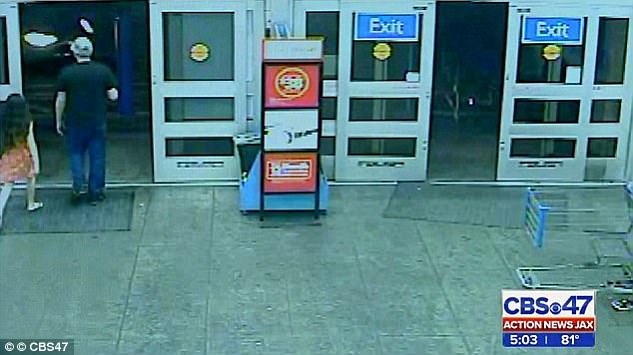 The mother and her daughters got into Smith's white van.
They went to a nearby Walmart and she began shopping with her girls, placing three small piles of clothing in a shopping cart.
It got late, after 10pm, and Smith's wife never appeared. Rayne said her daughters were getting restless because they had not had dinner.
Smith told Rayne he would go to a McDonald's inside the store and get them cheeseburgers. Cherish followed him and was never seen alive again.
Rayne said some 20 minutes later, she realized the McDonald's inside the Walmart was closed and she began to panic.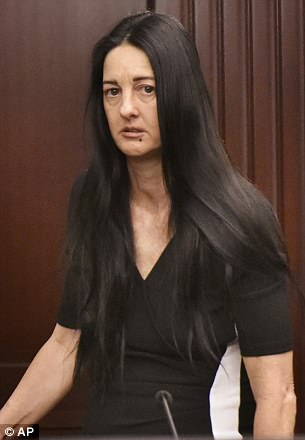 'I was yelling "Call 911! My daughter's been taken," and no one would help me right away,' she said.
Surveillance footage from the store caught the image of Smith and Cherish exiting, the girl skipping out behind him.
'No one noticed. It looked like a grandfather and a granddaughter,' State Attorney Melissa Nelson told the jury during her opening statement.
'Every mother's darkest nightmare became Rayne Perrywinkle's reality. She would never see her daughter Cherish alive again.'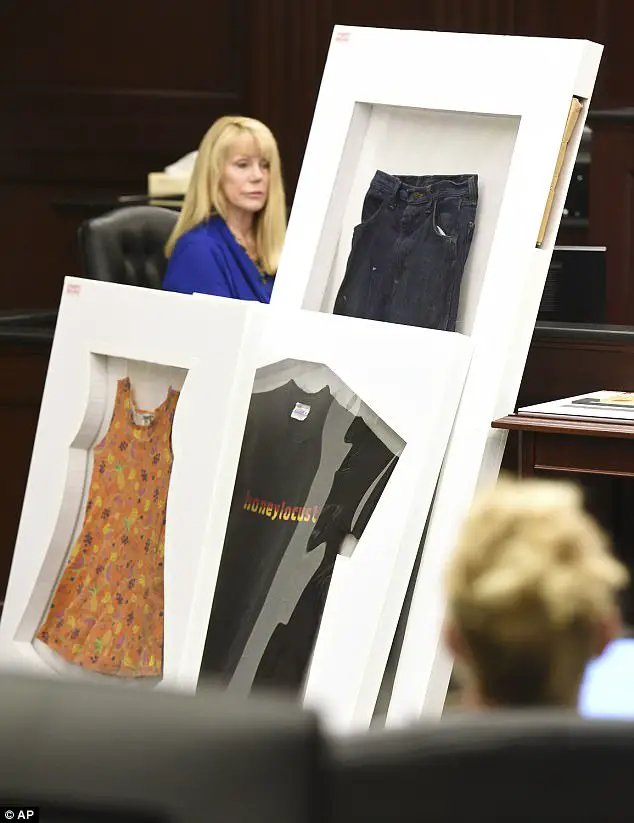 Cherish's brutalized body would later be found in a creek. She was wearing an orange dress with a fruit pattern on it.
When Smith was arrested, Nelson said he was sopping wet from the waist down.
The man had a long criminal history dating back to the 1970s related to lewd and lascivious conduct.
He has been a registered sex offender since a 1993 conviction in Duval County for attempted kidnapping and selling obscene materials.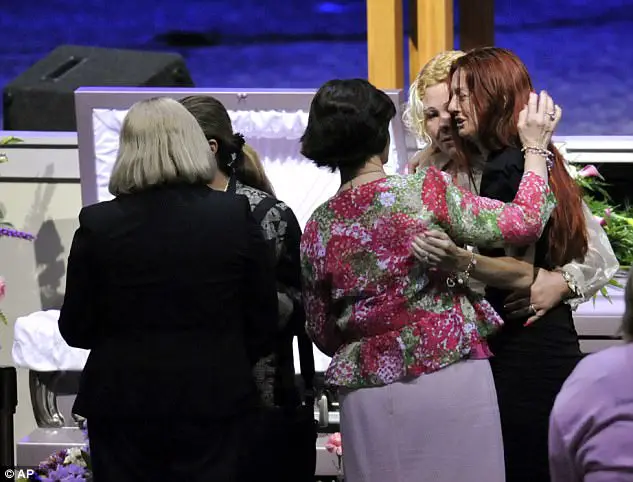 Cherish was born after her mother, an exotic dancer, and her father, a sailor, had a one-night stand in 2004.
Rayne sued the father, Billy Jarreau, for child support three years later, and the two fought for custody of the girl for the rest of her life.
They traded accusations over how the girl got head lice and how she was dressed, as well as money.
In April 2010, a court-appointed evaluator recommended that Cherish live with her father.
The evaluator wrote that 'neither parent was perfect' and acknowledged that it was the hardest case he had ever tackled.
Perrywinkle lost custody of her other children following the murder.
The girls, Destiny and Nevaeh, were adopted by an aunt who lives in Australia.