Kanye West has revealed to a crowd at a business festival that he will run for president in 2024.
The 21-time Grammy winner made a surprise appearance at the fifth annual Fast Company Innovation Festival in New York.
He told the crowd how Forbes magazine, which produces an annual rich list, would not call him a "billionaire", despite having records to show it.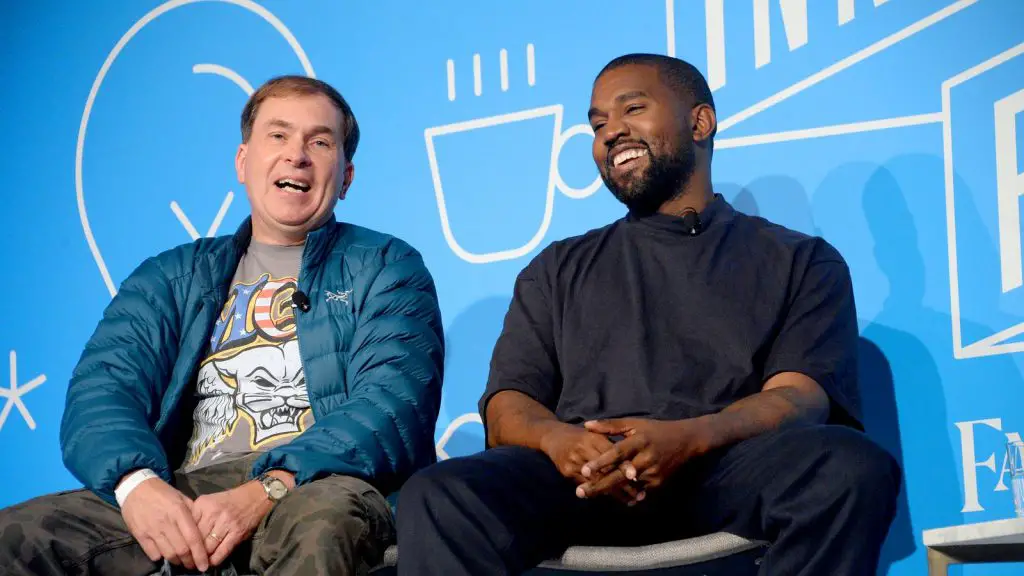 According to the Hollywood Reporter, he told the crowd: "When people say it's crass to call yourself a billionaire, I say I might legally change my name to Christian Genius Billionaire Kanye West for a year until y'all understand exactly what it is."
West added: "When I did Forbes, I showed them a $890m (£695m) receipt and they still didn't say 'billionaire'. They don't want us to know that we can buy land, they don't want us to have the 100% ownership [that] I have at Yeezy."
He once joked that he was planning to run for office in 2020. But at the event, West insisted that he  wanted to run for president in five years' time.
He said: "When I run for president in 2024…"
West was immediately halted by laughter from the crowd.
He responded by saying: "What y'all laughing at? We would create so many jobs.
"I'm not going to run, I'm going to walk."
"When you see headlines saying 'Kanye's crazy', one in three African Americans are in jail and all the celebrities are in jail also because they can't say nothing, they got no opinion, they're so scared!"
If he does run for President, he probably won't be representing the Democrats.
The husband of Kim Kardashian claims black Americans have been "brainwashed" into voting for the Democratic Party.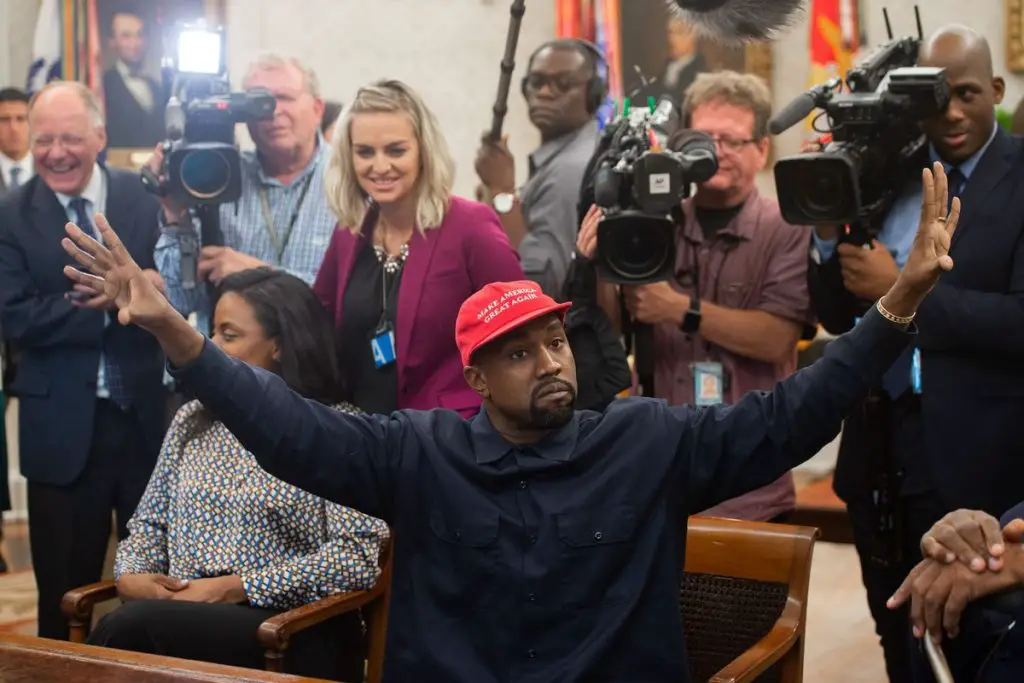 The 42-year-old made the declaration in an explosive interview with radio host Big Boy last week while promoting his new Christian-themed album, Jesus Is King. 
When asked about his support for President Donald Trump, West explained: "You are quite easily controlled if they know everybody gonna be blue [Democrat]. If you go to a white [person] bar, you gonna hear people talking Independent, you gonna hear people talking Democrat, you gonna hear people talking Republican."
West went on to shade Democratic lawmakers, saying: "We're [black Americans] brainwashed out here, bro. Come on, man. This is a free man talking."