Happy birthday Kaavia James Union Wade!
Gabrielle Union and Dwyane Wade are celebrating their little girl turning one. 
In a video montage of Kaavia's best moments and milestones, Union wrote a sweet message to her baby girl in honor of her first birthday.
"Scared to hold you. Scared to burp you. Scared to reveal I have no clue what I'm doing. Scared to go to work. Scared to stay home. Scared when you sleep. Scared when you wake up. Scared I'm not living up to some impossible standard of motherhood. Scared I'd lose myself."
"Scared I'd be exposed as a failure, as less than, not as good as, not as comfortable as, not as… anything," Union wrote in her heartfelt caption. "But there you were, everyday, looking up at me, like 'gurl, you got this!'"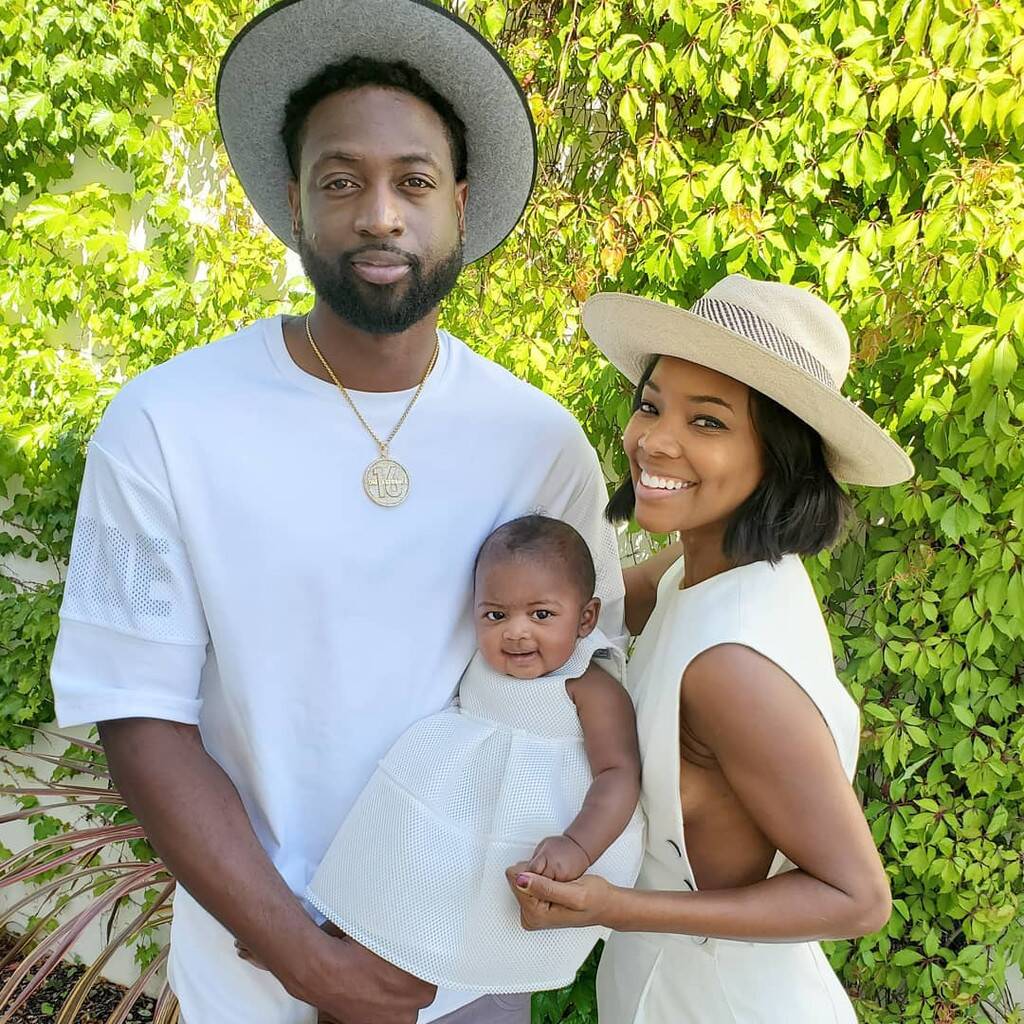 Union went on to say: "When I let go of my fears of judgement and just did my best and recognized that my best would and could change from day to day and life would magically go on… Man, I finally allowed myself to just enjoy you @kaaviajames and relax into the peace of imperfection.
"1 year in and your whole village stays smiling. The family you know and all the cyber aunties and uncles you may never meet, we celebrate you."
Wade, who is also the father of two sons, writes, "many nights I dreamed of what it would feel like to have a daughter—and this reality is wayyyy better."
In November 7, 2018, the couple welcomed the birth of their daughter, Kaavia James Union Wade, who was born via surrogate.
Over the years, Union has faced multiple miscarriages and failed IVF treatments. 
"I felt like I was not only disappointing myself and my spouse, but all the people who'd hung a lot of hope on us. I felt like a complete loser and failure," she told Parents back in March. 
Union says her little princess already has so much character.
"When I ask her a question, Kaavia responds with a lot of animation, and she'll pause so you can ask her more," she told the outlet.
Also read: Funny Birthday Wishes