While we all shuffle around trying to do our last minute Christmas shopping, it can sometimes slip our minds to remember the less fortunate.
Those of us who won't have the turkey and all the trimmings or even a roof over our heads.
Some of us will be mourning the loss of a loved one. This will sadly be the case for Jimeta Sanders' family. 
The 31-year-old died on Wednesday in Middletown, Ohio. Authorities responding to the the scene found her nine children, ages one to 14, alone with the body. 
Distraught cops at the Middletown Police Department advertised online for presents for the children facing their first Christmas without their mom. 
They have been overwhelmed by the response.
Within hours, hundreds of donations of clothing, toys and bikes had poured into the police station.
In the end cops had to turn gifts away so they could begin sorting through them. 
'No matter how hard you think you are, when you deal with kids in these situations you never get used to it,' Middletown Police Chief Rodney Muterspaw said.
The detectives bought a Christmas tree for the family and delivered the gifts to the family.
'Their father is a hard worker, he has tried to make ends meet but it's a vicious cycle,' the department said in the appeal to the community.
Sandars died of a suspected heroin overdose.
Her girls are 14, five, three and one. The boys are 13, 11, 10, six and two.
'This is happening because of her,' Jimeta's husband Andre Sanders told Fox45. 
'She was that type of person that she could touch people, that's why the universe is paying it forward to us.' 
He said that hid wife was in rehab for her heroin addiction before she relapsed.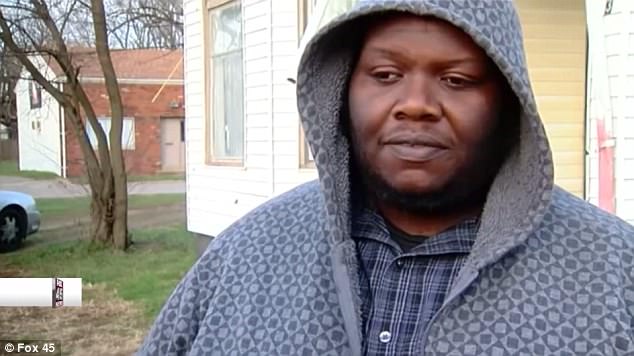 Meanwhile, police have and arrested two men who they say were using drugs with Jimeta when she died.
Instead of calling for help, they cruelly left her children to find their mom's body. 
Jim Boyer, 63 and Keith Boyer, 32, were arrested on Friday and charged with nine counts of child endangering, theft, abuse of a corpse and tampering with evidence.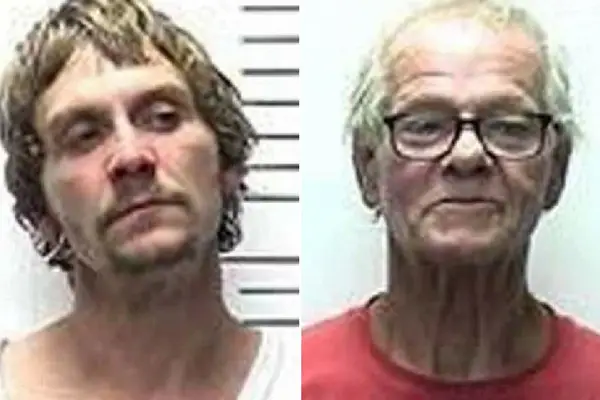 'We found out there was two men there with her at the time, and after she was gone on the ground.'
'They took money from her and told the kids they were going to bring back some pop, and never came back,' Chief Muterspaw said.
'That speaks a lot about those two individuals.'