Seeing Lea Michele and Cory Monteith play high school sweethearts on Glee was truly special.
The way they sang and performed together was so beautiful and and watching their romance translate to real life seemed meant to be. 
But Lea's story with Cory was cut tragically short when he was found dead in a Vancouver hotel room in 2013.
The much missed 31-year-old died from a mixture of heroin and alcohol just one month after he had completed rehab.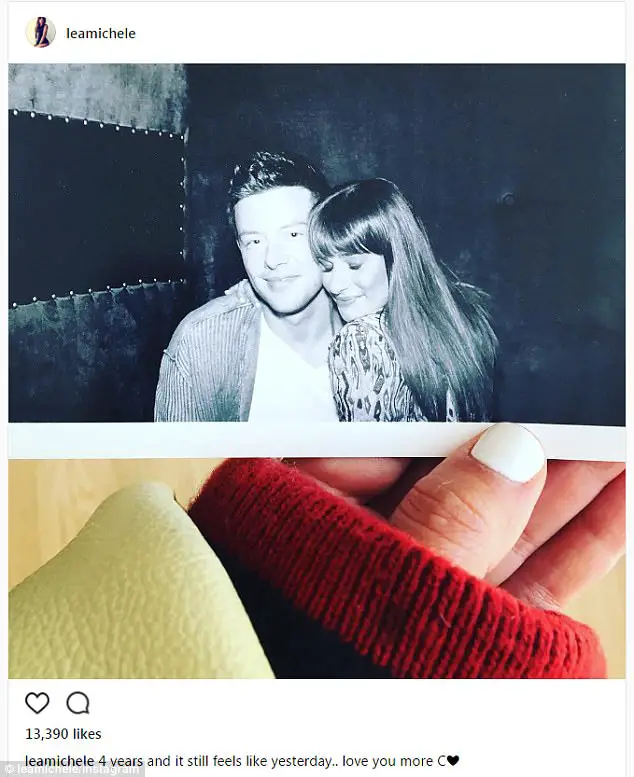 And on Thursday, Michele paid tribute to her lost love with a black and white snap of the pair cuddled up on the four year anniversary of his death. 
She captioned the picture: '4 years and it still feels like yesterday.. love you more C' with a heart emoji. 
The co-stars had been dating for more than a year when his life was tragically cut short. 
There relationship was so serious between the two that they had gotten matching tattoos. To protect her privacy she once denied it, but confirmed it after his death. 
Michele never confirmed where the tattoos were on their bodies, but she told Extra in 2013 that they did in fact have matching ink. 
Lea has also got a tattoo of the number five, made in reference to the jersey number of quarterback Finn Hudson, the character Cory portrayed in their show Glee.
The actress also dedicated the song You're Mine to the actor. She also has the last words that Cory ever said to her – 'if you say so' – inked onto her side. 
Fans of the late actor sent messages of hope on love on the tragic anniversary.
One fan told her: 'Love you Lea, continue sending prayers for you, Cory will always live in our hearts.'
Another said: 'I'm keeping you in my thoughts today, all of your fans are keeping you in our thoughts.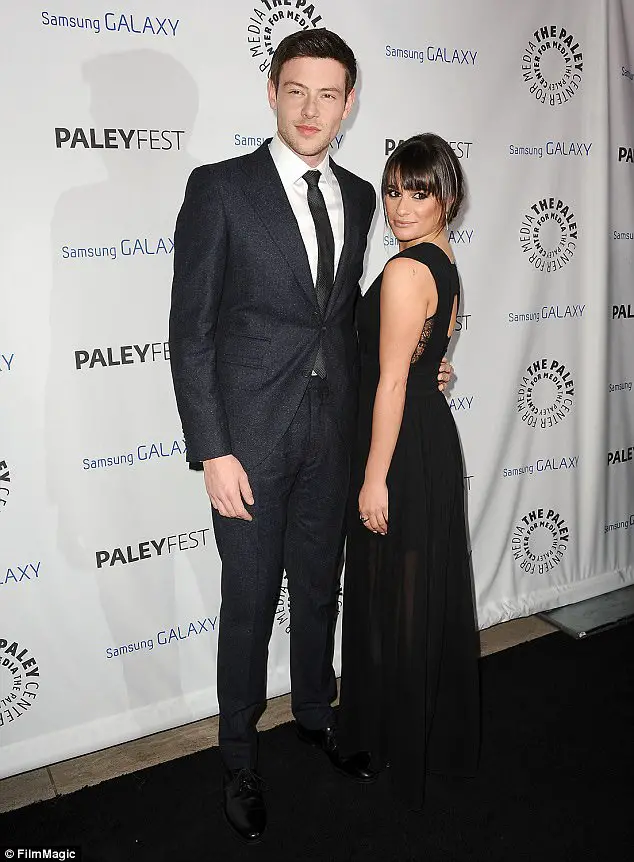 'I know today is hard, it's hard for all of us but keep smiling. Just know that he is smiling looking at you and is so so proud of you.'
A third said: 'Sending love and Prayers. I fell in love with You and Cory on the pilot episode of Glee. I listen to your music everyday.'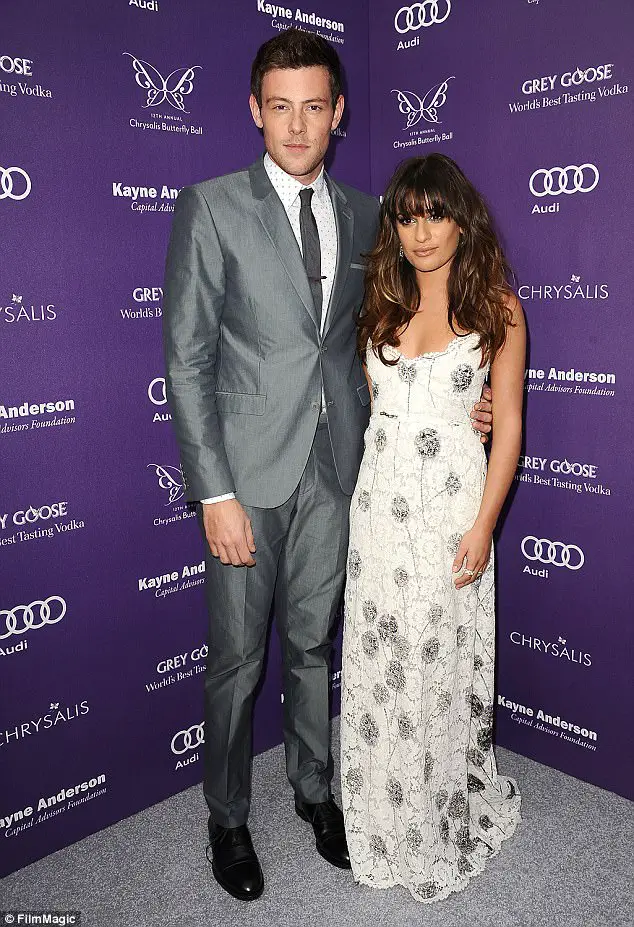 After Glee ended in 2015, Lea went on to star in TV series Scream Queens, alongside the likes of Emma Roberts and Ariana Grande.
The brunette beauty can next be seen in upcoming series The Mayor.