It is a crime that has shaken a New Jersey community to it's core.
11-year-old AbbieGail Smith was found stabbed to death, just a day after her mother reported her missing.
On Friday, AbbieGail's family came face to face with the man accused of ending the life of their precious baby girl.
Andreas Erazo, who lived upstairs from the Smith family, made his first appearance in Monmouth County Superior Court.
"I hope you rot in jail! My one and only daughter, you took her away from me. You need to rot in jail," Smith's devastated mom, Carol Bennett-Smith, yelled at suspect Erazo.
Erazo, 18, stared at thee ground as prosecutors read aloud his charges of first-degree murder and illegal weapons possession.
"You can't even look at us!" Bennett-Smith cried with disgust.
"I want him to rot in hell, but that's because I'm angry and crying. His rotting in hell doesn't mean she's returning," devastated dad Kenroy Smith, 50, told a reporter from the Daily News over the phone from Jamaica.
"I think of my daughter, and I wonder what she went through with that guy. She was such a fragile little girl. I just think she was fighting for her life and couldn't get help," he sobbed.
Little AbbieGail was born in Jamaica in 2005. She moved to the U.S. a few years later with her mom.
Her father had been deported from the U.S in 2001, but says he still spoke with his daughter daily.
"I am just so out of my mind right now. I loved my daughter dearly. She was such a loving, kind girl," he said during the call.
"Why would he stab an innocent 11-year-old? That's gruesome. That's wicked," he said.
AbbieGail Smith lived with her mother and brother at the two-story Hancock Arms Apartments in Keansburg.
Her alleged killer Erazo lived directly above the apartment. Neighbors say he was a troubled soul who lived in the apartment with his mother. He had reportedly just moved back into the home after living with his aunt.
AbbieGail was last seen at her unit at 7:45 p.m. Wednesday. Her mom, who works as a nurse, reported the middle school student missing an hour later.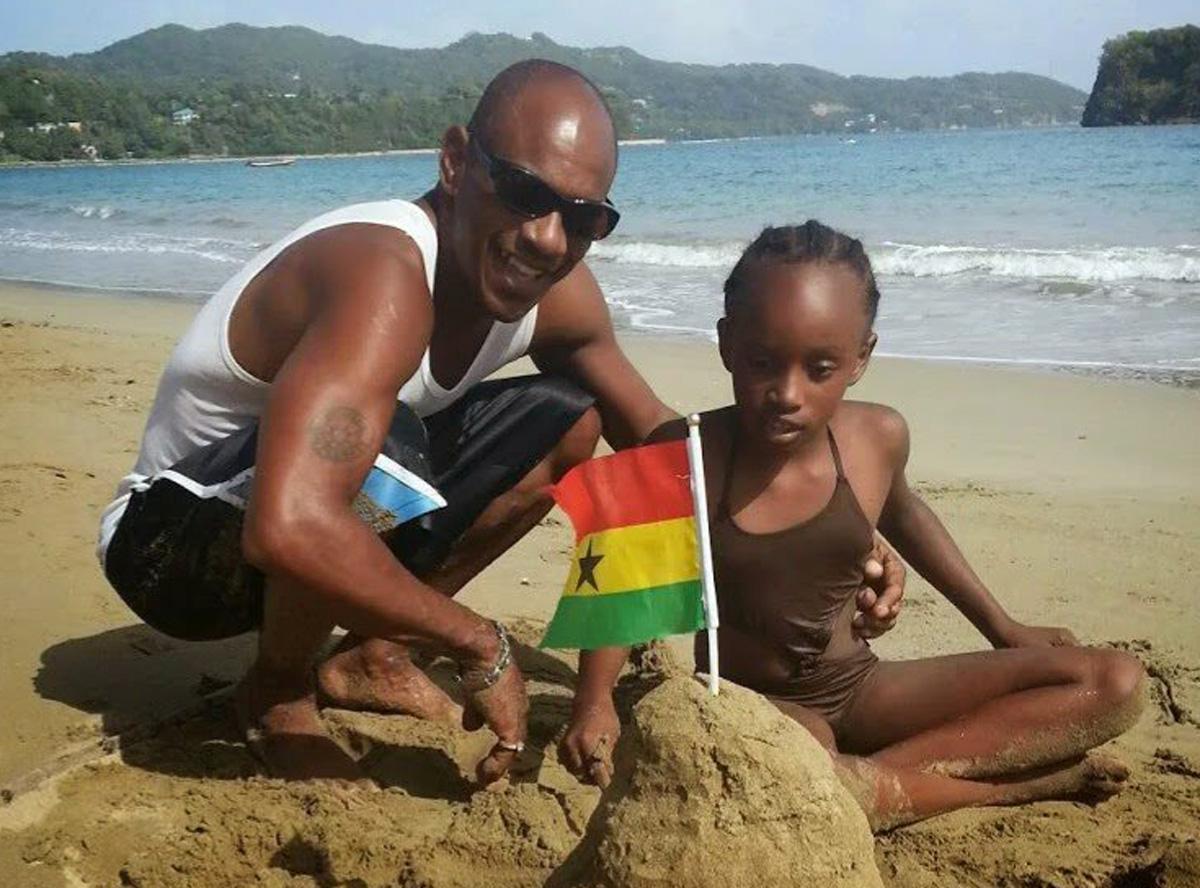 Prosecutors said Erazo was taken into custody Thursday after investigators found AbbieGail's body dumped in a enclosed area not far from where she lived.
AbbieGail's mother and brothers learnt the tragic details of their loved ones death, when authorities revealed in court she had been viciously stabbed.
Judge Richard English ordered Erazo held without bail pending a detention hearing Wednesday.
Friends said AbbieGail and her mom were extremely close.
"They were never apart. That's why I can't imagine what she's going through. That was her best friend," friend of the family and nursing assistant Arron Reeves, 35, said.
"This one was a difficult one. They all are, but especially when it involves a child," Prosecutor Christopher Gramiccioni said outside the courtroom Friday.
"I spoke to the loved ones of AbbieGail Smith," he added. "(What) they want out of this is justice. It's my job and my staff's job to do the best to deliver that to them."
He called the murder "one of the worst crimes" he's ever seen.
"AbbieGail was a wonderful young girl," John Niesz, the superintendent of Keansburg schools, said in a statement.
"She will be greatly missed."