What would you do with $24.1M dollars?
For lucky man Jimmie Smith it's no longer a dream but a beautiful reality. 
But the 68-year-old from East Orange, New Jersey nearly missed out on his life-changing winnings.
Jimmie reportedly purchased several lottery tickets from a convenience and smoke shop located on 158 Church Street in New York City. 
He bought the ticket back in Spring, but had forgotten they were still sitting in one of his old shirt pockets.
Jimmie was casually watching the news one evening, when he heard an announcement saying that time was running out for the lottery winner to claim their prize.
That's when he rummaged through his closet and took out the tickets he had previously purchased. 
After finding the tickets he was utterly floored by what he saw before his eyes – the lucky numbers, 5-12-13-22-25-35.
Lucky Jimmie claimed his prize just two days shy of its expiration.
He told officials: 'I ended up with a stack – a pile of tickets, including the one they were talking about on the news,' according to the New York Lottery official website.
'I stood there for a minute thinking, 'Do I see what I think I see?' I had to stick my head out the window and breathe in some fresh air … I was in serious doubt.'
'I really had to convince myself this was real,' Smith added.
On Wednesday, the New York Lottery finally announced to the public that the father-of-two was the winner of the $24.1million jackpot.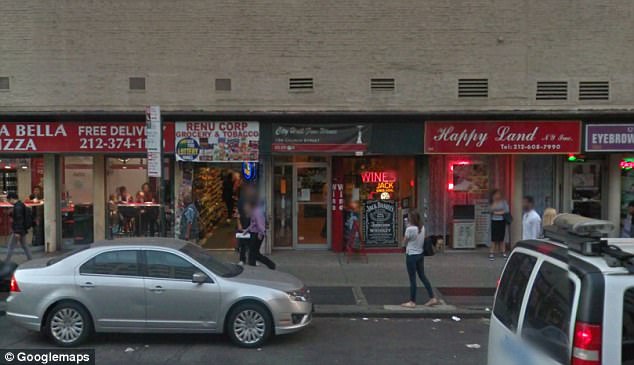 Smith, who is now a retired security guard, told officials he's been purchasing lottery tickets for several decades around New Jersey and New York City.
He won his fortune on jackpot game 'Lotto' – which is found through a six winning number process.
But the chances of having all six numbers matching at the highest prize level are a shocking one in 45,057,474.
The grandfather will receive 'laddered payments' over the course of the next 26 years.
Jimmie plans to have a sit-down discussion with his loved ones on how to handle the money properly.