Lupita Nyong'o has revealed that she was once told she was "too dark" to be on television.
The Oscar-winning actress told BBC's Newsnight about the shocking prejudice she encountered during the audition.
She also discussed her experiences of colorism while growing up in Kenya.
The Black Panther star explained to host Emily Maitlis how insecure she felt over her sister's lighter skintone. 
Nyong'o admitted her younger sister's 'lighter" skintone was praised in a way her skintone was not.
The 36-year-old branded colorism "the daughter of racism."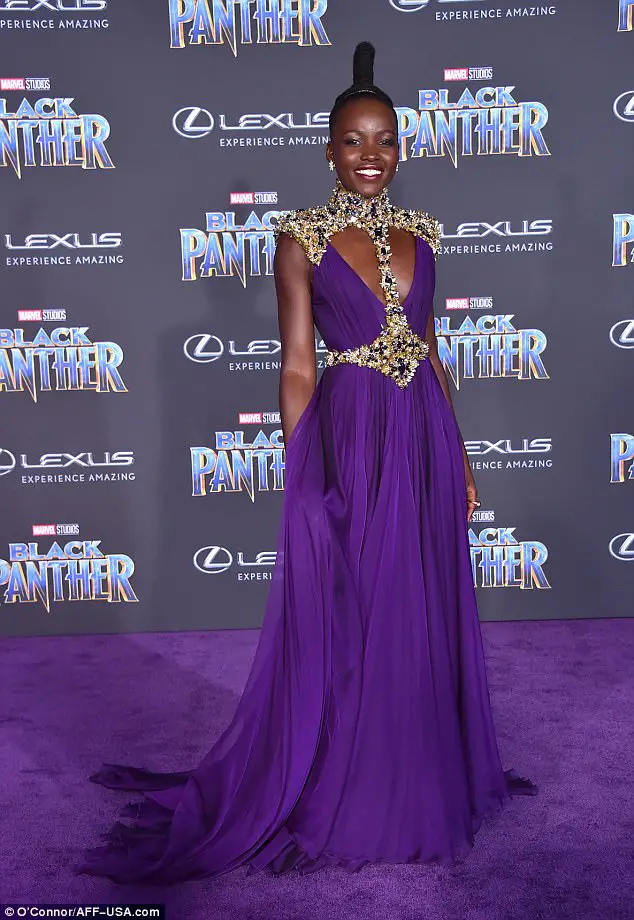 Nyong'o was raised in Kenya, before moving to the United States. 
She said: "I had a younger sister who was born five years after me and she was a lot lighter and she got called pretty and beautiful and all of that."
"She was praised for the lightness of her skin in a way that, I don't recall being praised for the darkness in mine."
"Self-consciously that translates into: 'I'm not worth." 
"I definitely grew up feeling uncomfortable with my skin colour because I felt like the world around me awarded lighter skin."
The Kenyan -Mexican actress is in the middle of a press tour for her new children's book Sulwe as well as her upcoming Hulu feature film Little Monsters.
Sulwe is "a powerful, moving picture book about colorism, self-esteem, and learning that true beauty comes from within," according to a statement by the publisher. 
Lupita said in a statement: "Sulwe is a character near and dear to my heart, and seeing her brought to life through Vashti's illustrations is thrilling."
Nyong'o is also promoting her new film Little Monsters. The Australian-American-British zombie comedy is a cross between a rom-com and a horror flick.
It centers on a teacher and a kids show personality's trying to fight to protect young children from zombies.
Sulwe drops on Oct. 15, while Little Monsters will debut on Hulu on Oct. 11.