She is one of the most beautiful women on the earth.
Now Lupita Nyong'o is set to star as Nakia in the upcoming Marvel Comics film Black Panther. On Saturday, the Oscar winner hit the stage at Comic Con in San Diego to promote the blockbuster. 
The 34-year-old stepped out in a stunning Dolce and Gabbana green and black jumpsuit with a matching cape.
The 12 Years A Slave star's dress featured a leafy pattern emblazoned all over. Lupita paired the look with chunky gold jewelry. 
She was joined at the Black Panther panel with her co-stars –  Chadwick Boseman, Michael B. Jordan, Daniel Kaluuya, Forest Whitaker, Danai Gurira, Winston Duke, Letitia Wright and director Ryan Coogler.
Chadwick Boseman – who played James Brown in Get On Up – plays the main character T'Challa/Black Panther. 
Fans at the Comic Con event were treated to never before seen footage of the upcoming action film.
Meanwhile, Lupita spoke to Entertainment Tonight about a movie she is doing with singer Rihanna.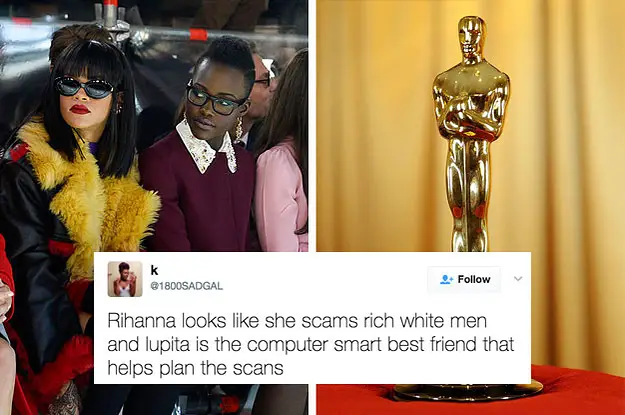 Back in May, a photo of Rihanna and Nyong'o at Paris Fashion Week from 2014 suddenly went viral.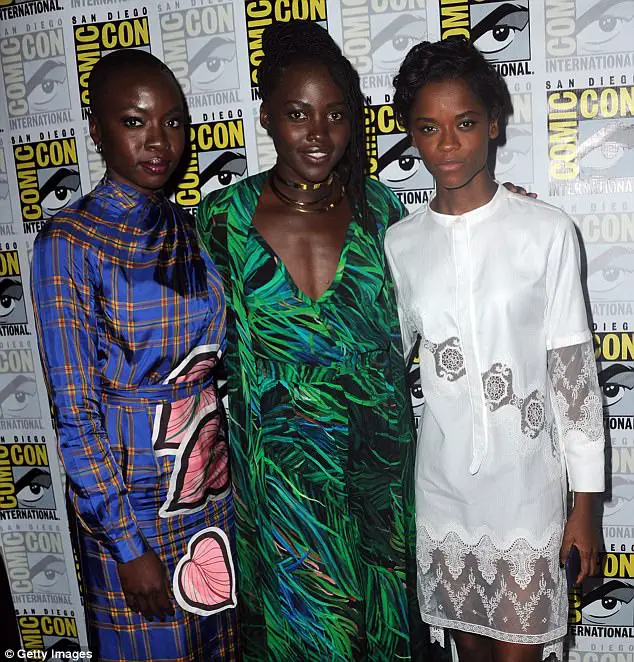 Fans pitched plot ideas on social media, such as, "They look like they're in a heist movie, with Rihanna as the tough-as-nails leader-master thief and Lupita as the genius computer hacker."
A source for Entertainment Weekly said Netflix has bought the rights to the movie. Rihanna and Nyong'o will star – with the script written by Insecure star Issa Rae and directed by Ava DuVernay.
"You know what's really cool, is that people spoke up about the kind of movie they wanna see and this is a great example," said Nyong'o of the meme that started the rumor.
"Like, Black Panther is being embraced because people are really hungry for this kind of film, and that movie with me and Rihanna and Issa [Rae] and Ava [DuVernay] is another one of those examples."
"People want to see something like themselves, and something different something they're not being offered yet, and I'm honored to be a part of that conversation," Nyong'o said of the project.
Black Panther is scheduled to be released on February 16, 2018.