Malia Obama seems to be settling into her first year at Harvard University with ease.
The first daughter of the 44th President of the United States attended Black Convocation, a social gathering to welcome black students.
The event welcomes and celebrates Black achievement at the prestigious university.
Footage emerged from the event that shows the 19-year-old clad in the all-white dress code for the occasion.
Malia's father Barack Obama revealed how emotional it was to say goodbye to his daughter when she went away to college this fall.
The former president and first lady Michelle Obama were spotted helping her move into her dorm at the end of August.
"For those of us who have daughters, it just happens fast."
"I dropped off Malia at college, and I was saying to Joe and Jill (Biden) that it was a little bit like open-heart surgery," Obama said at an event for the Beau Biden Foundation, according to video posted by WDEL radio.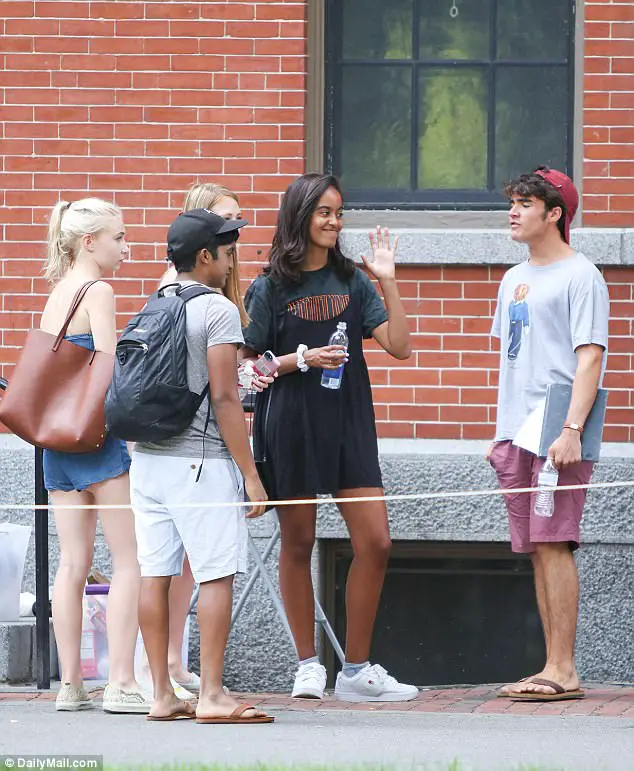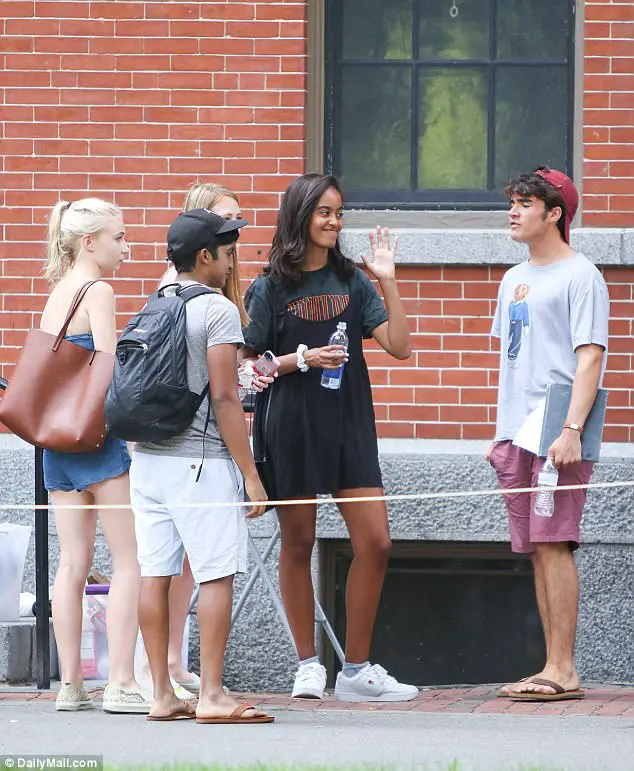 Malia started her undergraduate career at Harvard University after a taking a gap year following her high school graduation.
Malia interned at The Weinstein Company – this was before allegations came out about Harvey Weinstein's sexual misconduct.
"I was proud that I did not cry in front of her," Obama joked about seeing his first born settle into college life. 
"But on the way back, the Secret Service was off, looking straight ahead, pretending they weren't hearing me as I sniffled and blew my nose. It was rough."