Reality star Malika Haqq has announced the sex of her baby to the world via a sponsored Instagram post.
Khloe Kardashian's best friend confirmed her pregnancy in September with a post for Clearblue pregnancy tests.
Now the mom to be is once again cashing in on her pregnancy. This time Haqq collaborated with Bio Oil by advertising their product alongside her special announcement.
Alongside the message was a stunning snap of Malika cradling her blossoming baby bump as she knelt down in a blue satin gown.
She wrote: "It's A Boy!!!I'm thankful to my baby boy and @BioOilUSA for my pregnancy glow. #BioOilPartner I've used this oil for over 10 years to lesson the appearance of scars, stretch marks and for instant moisture. I wouldn't dare go this pregnancy without it. #LoveYourMarks "
Keeping Up With The Kardashians star Khloe Kardashian took to the comments right away to gush over her friend, as she wrote: "Stunning!!! All day."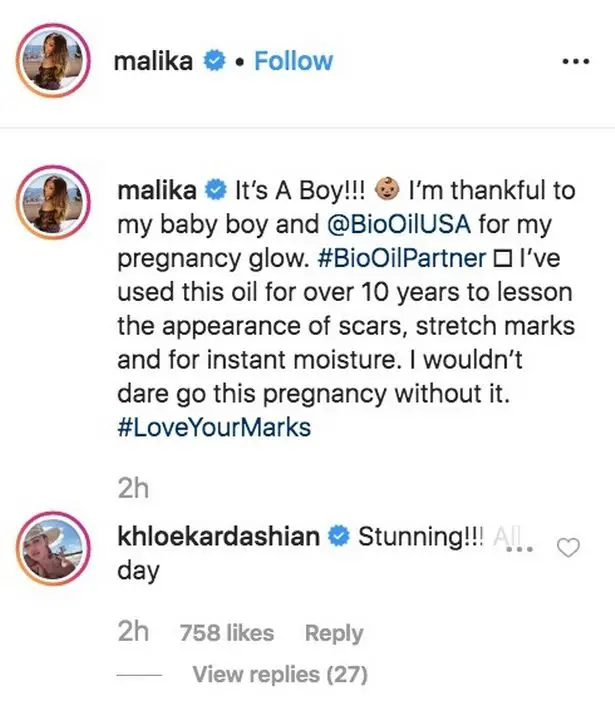 Haqq revealed on Instagram that she is expecting her first child and is due in March.
She wrote: "I listen to my heart, and I've decided that the rest of my life will be the best of my life. I'm pregnant!"
"I didn't know when, I just knew one day. God said it's my turn, and I couldn't be more grateful for the little spirit that grows inside of me."
"I am yours, baby, and you are mine."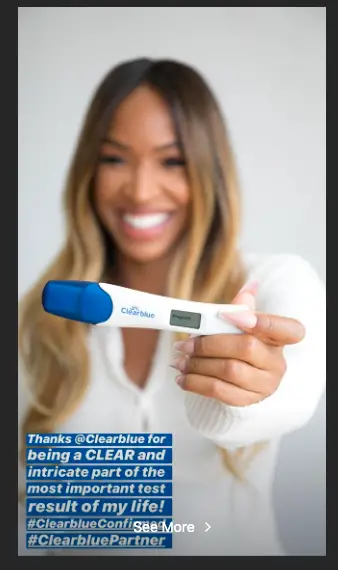 The sweet message also included a plug for pregnancy test giant Clearblue. 
She added: "Thank you, @Clearblue for being a CLEAR and intricate part of the most important test result of my life.
"2020 baby!"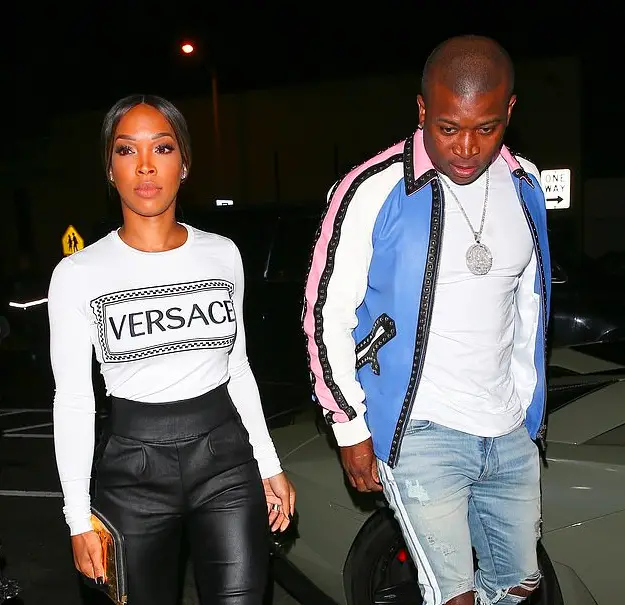 Meanwhile Malika Haqq is staying tight-lipped about the identity of her baby father.
"I'm leaving him out of this, just for now," the Keeping Up with the Kardashians star, 36, told PEOPLE. "This is all me."
"My baby was made in love and that is something that will unfold at a later date. We're both very happy," she says. 
Fans have speculated that the baby daddy is her ex, rapper OT Genasis.