How many of us had dreams as a kid but couldn't fulfil them because we were, well, a kid.
But why should age be a barrier to living the life that you want? Such is the case for 6-year-old Moyinoluwa Oluwaseun. The little girl is making a living as a professional photographer.
She even has her own brand name  – Ariyike. Oluwaseun says her passion for photography grew when she was just a year old.
Then when she was 3-year-old, her grandmother gave her camera.
Oluwaseun told the Guardian newspaper: "My love for photography started when I was about a year old. I was told I used to have a toy camera, which I got so used to and I take it everywhere I go.'
'When I was about three years old, my grandmother, who is also a photographer, gave me her old camera, which became my best companion then.'
'I still have the camera. It's specially kept in my room. It started as a hobby and a passion, but grew into business. It is a family tradition; I am the 3rd generation on the line.'
On Children's Day, May 27, Moyinoluwa was recognized at the Amazing Amazon Initiative Greatness Award.
The inspirational young girl says her dream is to build a world-class photography studio with her 4-year-old sister. She also hopes to start her fashion line too.
She further revealed that her first professional camera was a gift from her dad at the age of five. Oluwaseun said:
"I have had some trainings and supports from a lot of photographers. First among them is my dad, the creative director of Mo Photography.'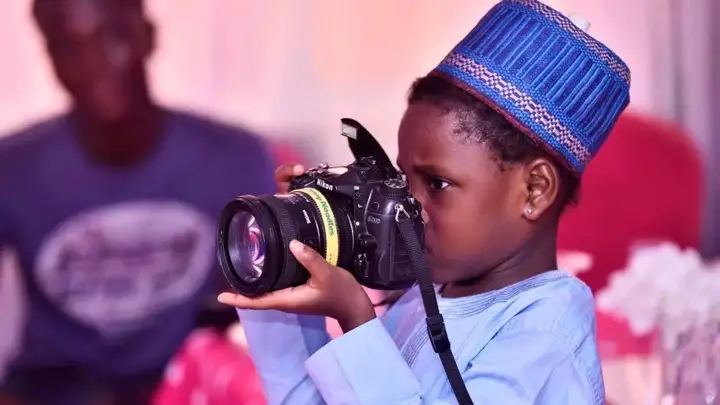 'I also had several opportunities to learn from other great photographers like Fototide, Oyerounkeh Foto, Omotgraffix, Bami Ligali and Chazi Photograffy.
'I am currently undergoing extensive training under Buckles Memoirs, a kiddies photography company."