When I was little my mom loved to dress me like her mini – me.
Even to this day she likes to buy me tops and then secretly go out and get the exact same one. But it ain't cute no more mom – it's just annoying.
But for Alexis Brown, an aspiring fashion designer, her daughter is still at that cute age. 
The mom from Austin, Texas made a stunning outfit for herself and her 9-month-old daughter Khloe – from bed sheets.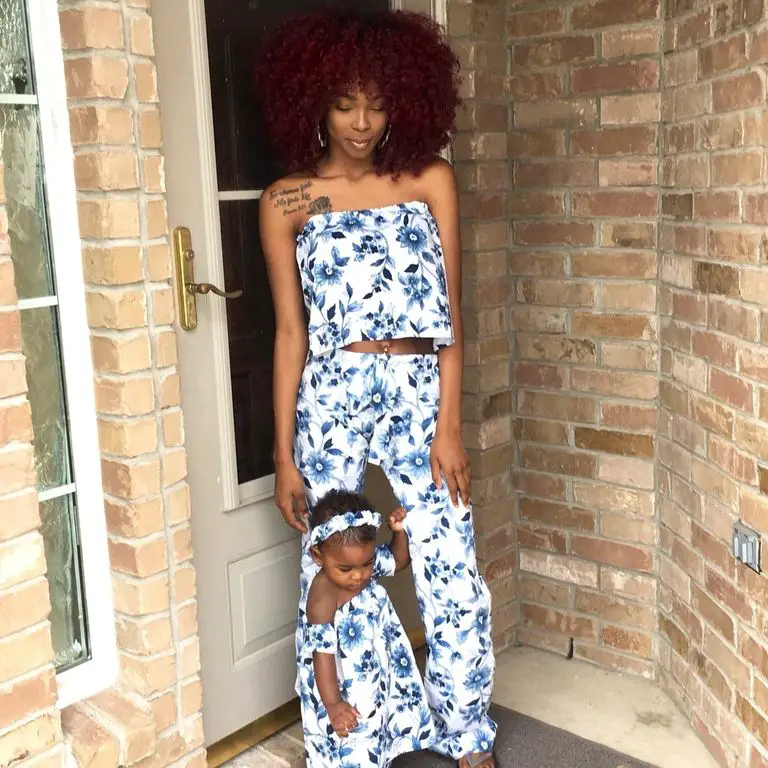 Alexis, 19, told Cosmopolitan.com she found the floral bedding while cleaning out a closet at home. "I realized how cute [the sheets] were, and I noticed that Khloe obviously thought the same by the excitement on her face.'
'So I thought, 'Why not make us matching outfits out of them?'" she said. "It was a simple yet super cute design."
Alexis only began designing clothes a few months ago, she explained. 'I had never sewn before, but to me it came as common sense — next thing I know, I was making all types of things," she said.
'I would post little projects here and there on social media and my followers would tell me to start selling clothes because they'd love to buy them.'
What makes Alexis ' story even more inspirational is that she was recently fired from her job.
"I didn't get upset because I knew that that was God answering my prayers," Alexis told Cosmopolitan.com.
"So that same week [I was fired] I went and got everything registered and opened up my business Lex A'llure."
This was the first time Alexis tried creating matching mommy-daughter outfits, but since her post has gone viral, she plans to create a "Mommy & Me" clothing line.
"Khloe in her dress definitely was my favorite part about the whole thing," Alexis explained.